8 Images
Mary-Kate and Ashley Olsen: Life in pictures
Mary-Kate and Ashley Olsen
The beginning
At six months old, Mary-Kate and Ashley Olsen were cast as Michelle Tanner in the 1987 series, "Full House," at 9 months old, they began filming. They have worked steadily ever since. But what were they doing for those first six months of their lives? Just lazing around?
(ABC)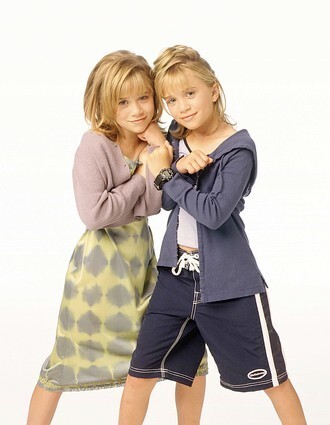 Read like me, brush like me, play like me
After their stint on "Full House," the Olsen twins started a company called Dualstar. Preteen girls bought everything from Olsen magazines to Olsen toothpaste; Mattel even released dolls resembling the famous twins. By 2007, the pint-sized pair was worth an estimated $100 million.
(ABC)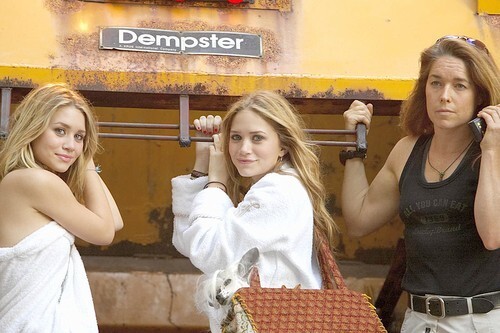 Film/TV
Their straight to video series was obscenely successful, but neither their 2004 movie, "New York Minute," nor their 2001 TV show, "So Little Time," was a hit.
Pictured: Ashley, left, and Mary-Kate, with "New York Minute" stunt coordinator Melissa Stubbs.
(Warner Bros.)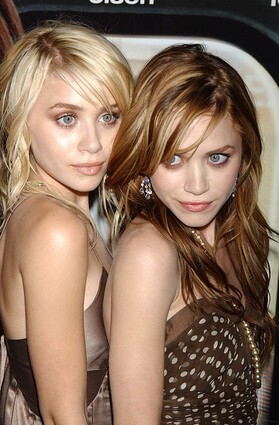 Scraggly is hot
Like it or not, the Olsen twins are style icons. The formula is simple: long, scraggly hair, gargantuan sunglasses, short skirts, huge sweaters, and tons of jewelry. Think little-girls-playing-dress-up-in-their-homeless-mother's-closet. If she had a closet. And weird as it sounds, they actually look cute.
Ashley is on the left.
(AP)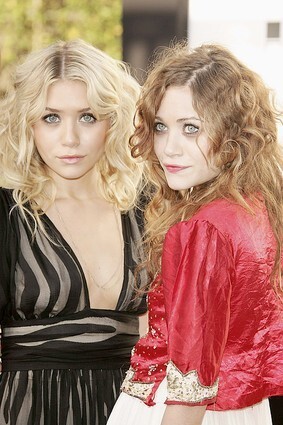 Weighty Issues
One look at Mary-Kate (right), and it was obvious she had an eating disorder. Every bone in her body was visible through her skin. Finally, in 2004, Mary-Kate confirmed that she was anorexic and sought help in a six-week treatment program. She left the program a little bit heavier, but some believed that she lost the weight again after returning to the real world. The tabloids delight in the guess-MK's-weight-game; after leaving rehab, Star speculated that she got down to 80 lbs.
(Pascal Le Segretain / Getty Images)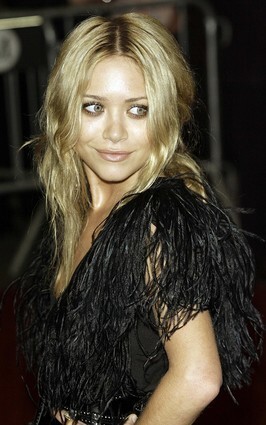 Romance: MK
Mary-Kate has been linked to New York hipster Max Snow, Greek shipping heir Stavros Niarchos, and Jeffrey Katzenberg's son, David Katzenberg.
(Stuart Ramson / Associated Press)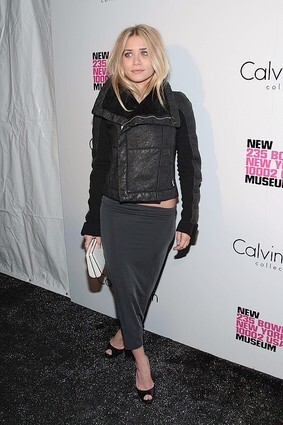 Romance: Ashley
Ashley has dated Tsubi denim mogul Greg Chait and club promoter Scott Sartiano.
(Stephen Lovekin / Getty Images)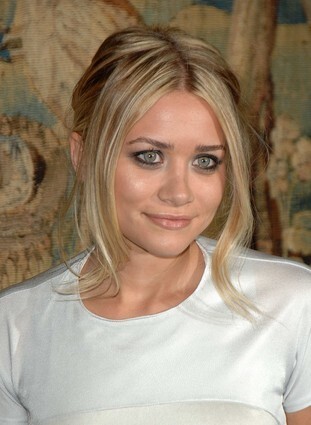 Oh no you didn't
It's kind of a given that the stories in National Enquirer have no basis in reality. Oprah was abducted by aliens? Again? Still, when National Enquirer printed the headline, "Ashley Olsen Caught in Drug Scandal,, in 2005, Ashley was livid! (After all, an alleged drug scandal could really cut into Olsen twins pillow-case sales.) She sued the tabloid for a cool $40 mill.
(Peter Kramer / AP)