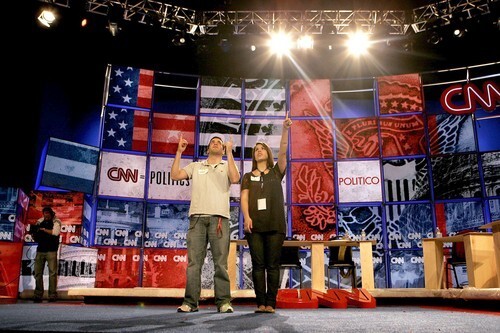 9 Images
Cable flubs, snubs and dust-ups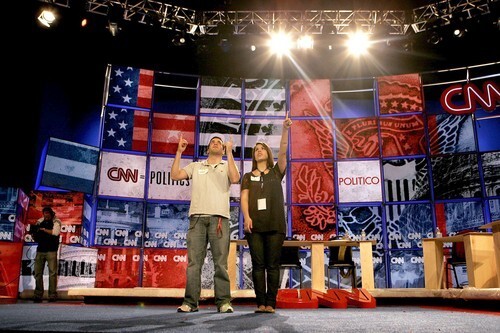 By Patrick Kevin Day and Todd Martens, Los Angeles Times Staff Writers
Cable news, by virtue of the fact that it's on 24 hours, leaves a lot of room for humanity to come pouring through the constant barrage of clips, live streams, commentary, facts, figures, graphics and Steak-umm commercials. Five minutes in the morning and you'd think MSNBC, Fox News and CNN were precision instruments, unleashing a steady stream of reporting. But the truth is that most of the major cable news figures have had their share of on-camera flub-ups.
Among the more notable (faces and flubs) are:
(Barbara Davidson / Los Angeles Times)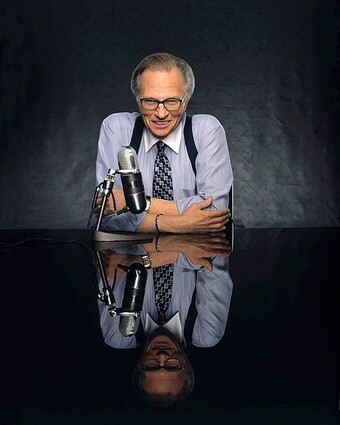 The Miss Pennsylvania incident
Larry King, famous for his softball questions and lack of preparation, has a whole history of awkward interview gaffes. But one of his biggest on-air fumbles came when he was a guest on Joan Rivers' talk show in 1990. Asked who was the ugliest Miss America contestant at the competition King had just hosted, he replied "Miss Pennsylvania. She was one of the 10 finalists and she did a great ventriloquist bit.... The dummy was prettier." He later sent flowers and a note of apology to Miss Pennsylvania, Marla Wynne.
(Associated Press)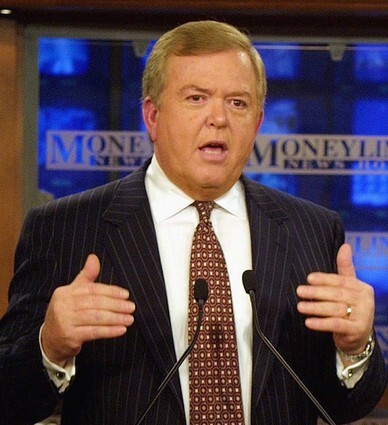 The Clinton speech incident
Lou Dobbs, host of CNN's "Moneyline" in 1999, got into a battle of wills with the network's president, Rick Kaplan. Kaplan wanted to cut away from Dobbs' program to a live feed of President Clinton speaking in Littleton, Colo., shortly after the Columbine High School shootings. Dobbs disagreed with the decision and ordered the producer to cut back to him. Kaplan intervened and Dobbs angrily noted on-air, "CNN President Rick Kaplan wants us to return to Littleton." Dobbs left the network a few days later, only to return in 2001 after Kaplan was no longer president.
(Sylvain Gaboury / AP)
The 'take to task' incident
On March 21, "Fox News Sunday" host Chris Wallace made an appearance on the morning show "Fox and Friends" and quickly veered out of the mundane and routine world of network intra-promotion when he "respectfully" took his peers to task for what he said was "Obama-bashing." Unprepared for the criticism, co-hosts Gretchen Carlson and Steve Doocy became defensive. Wallace later called in to third co-host Brian Kilmeade's radio show to discuss the incident.
(Fox News)
The 'Thank you, Bill Frist' incident
Tired and emotional from days of reporting live from the streets of New Orleans in the wake of Hurricane Katrina in 2005, Anderson Cooper grew short-tempered at the usual platitudes being offered by Louisiana Sen. Mary Landrieu about other politicians such as Sen. Bill Frist. The outburst, which stopped just short of full-on screaming, got Cooper lots of attention (mostly positive) and kicked off a wave of news reporters getting emotional on the air.
(CNN)
The 'pimped out' incident
MSNBC suspended commentator David Shuster for two weeks in early 2008 when he made what was deemed a
distasteful comment
about former First Daughter
Chelsea Clinton
. Questioning the use of Chelsea on the Hilary Clinton campaign trail, Shuster said, "Doesn't it seem like Chelsea's sort of being pimped out in some weird sort of way?"
The democratic presidential candidate was quick to offer a statement: "I became Chelsea's mother long before I ran for any office and I will always be a mom first and a public official second.... Nothing justifies the kind of debasing language that David Shuster used and no temporary suspension or half-hearted apology is sufficient."
(Screenshot: www.msnbc.msn.com)
Fox's J-Lo incident
In a brief talking about Jennifer Lopez's roots – an item inspired by her 2002 single "Jenny from the Block – Fox News anchor Shepard Smith let slip a sexually explicit term. In a clip still widely available on YouTube, Smith notes that people in the Bronx are "more likely to give [Lopez] a curb job than a…." You can use your imagination from there.
(Jennifer S. Altman / For the Times)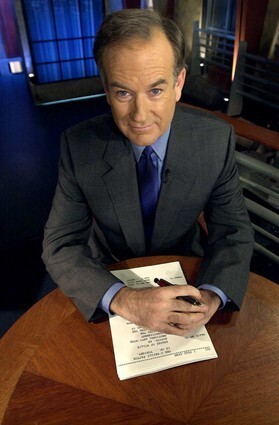 A Bill O'Reilly incident
Whether worrying that J.K. Rowling's Harry Potter books are part of a "gay agenda" or taking anti-war protesters to task, Fox's Bill O'Reilly has a tendency to make headlines as much he discusses them. One of the more infamous O'Reilly moments came when he engaged in a heated debate with activist Jeremy Glick, whose father had been killed in the terrorist attacks of Sept. 11, 2001. When Glick criticized O'Reilly for using Sept. 11 to "evoke sympathy," the host became enraged, ordering Glick's microphone be turned off out of "respect" for Glick's father.
(Gine Domenico / Associated Press)
Sean Hannity
The outspoken Fox News co-host of "Hannity & Colmes" can even cause controversy even when he's not on television. A recent ABC Democratic debate co-hosted by George Stephanopoulos and Charles Gibson drew criticism for straying from political issues. During the debate, Stephanopoulos went so far as to question Barack Obama for knowing University of Illinois at Chicago professor William Ayers, who had been a member of the radical Weather Underground. But that question, in turns out, came from Hannity, who suggested the topic to Stephanopoulos on his radio show. "I'm taking notes right now," Stephanopoulos said, and Hannity bragged about the moment on his Fox show.
(TalkRadio 790 KABC)