For artists struggling to afford healthcare, nonprofit offers grants to help in hard times
Kumi James was pursuing her MFA at Columbia University in 2013 when she began to experience back pain. The pain worsened over time as the discs in her back and neck continued to wear down. For the multidisciplinary artist and deejay, the muscle spasms she suffers as a result of spinal arthritis have made it difficult to stand or sit for long periods of time. James' physical limitations meant that she often finds herself underemployed for sustained periods of time.
After seeking treatment with physical therapy, James has found that integrative medicine such as massage and acupuncture have been the most effective at relieving her pain. "They work for my condition in way physical therapy didn't," says James, who was previously insured by Medi-Cal before recently starting a PhD program at USC that provided health benefits. These treatments can be costly, and are often not covered by health insurance policies.
It's a common problem. Even with the wider availability of affordable insurance plans after the implementation of the Affordable Care Act, also known as Obamacare, many people still find themselves unable to seek care because of the cost of co-pays or deductibles, or treatments that aren't covered by their plan.
To help bridge some of these gaps in coverage, the Women's Center for Creative Work, an L.A. nonprofit that focuses on feminist creative practices, launched an emergency healthcare grant in 2016. In the last three years, the women's center has distributed $200,000 in small grants (usually $2,000 to $3,000) to artists with medical needs.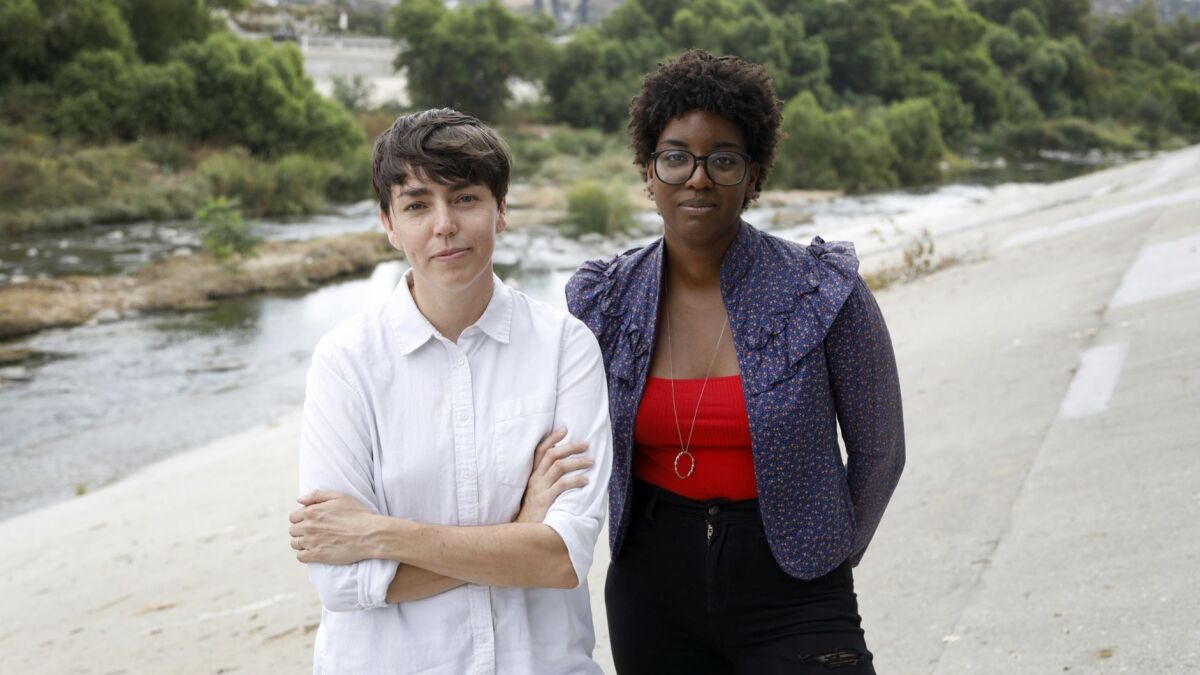 Funded in large part by an anonymous donor, the grants support artists working in any media, but they must live in L.A., Orange, San Bernardino or Riverside counties and have to identify as female, trans, nonbinary, low-income, or as a person of color. After the first funding cycle in 2016, Metabolic Studio, a Chinatown nonprofit run by artist Lauren Bon, agreed to match the donation for two years. With those two years now expired, the WCCW finds itself looking for a new funding partner.
As the grant expanded, so did the WCCW's roster of community partners. This year, in order to broaden the network of artists and reach deeper into underserved communities, the WCCW teamed with community organizations Mujeres de Maiz, Sustainable Little Tokyo, and artist Cori Alegria, who works primarily in South L.A. "Each organization spreads the word and leads a grant-writing workshop in the communities," explains Sarah Williams, WCCW's co-founder and executive director. The application and promotional materials were also translated into five languages, including Spanish, Chinese, Korean and Japanese. The approach has been effective — the grant received just under 150 applications this year, a jump from 80 the previous year.
Artists need not just space or money. They need all kinds of support.
— Sarah Williams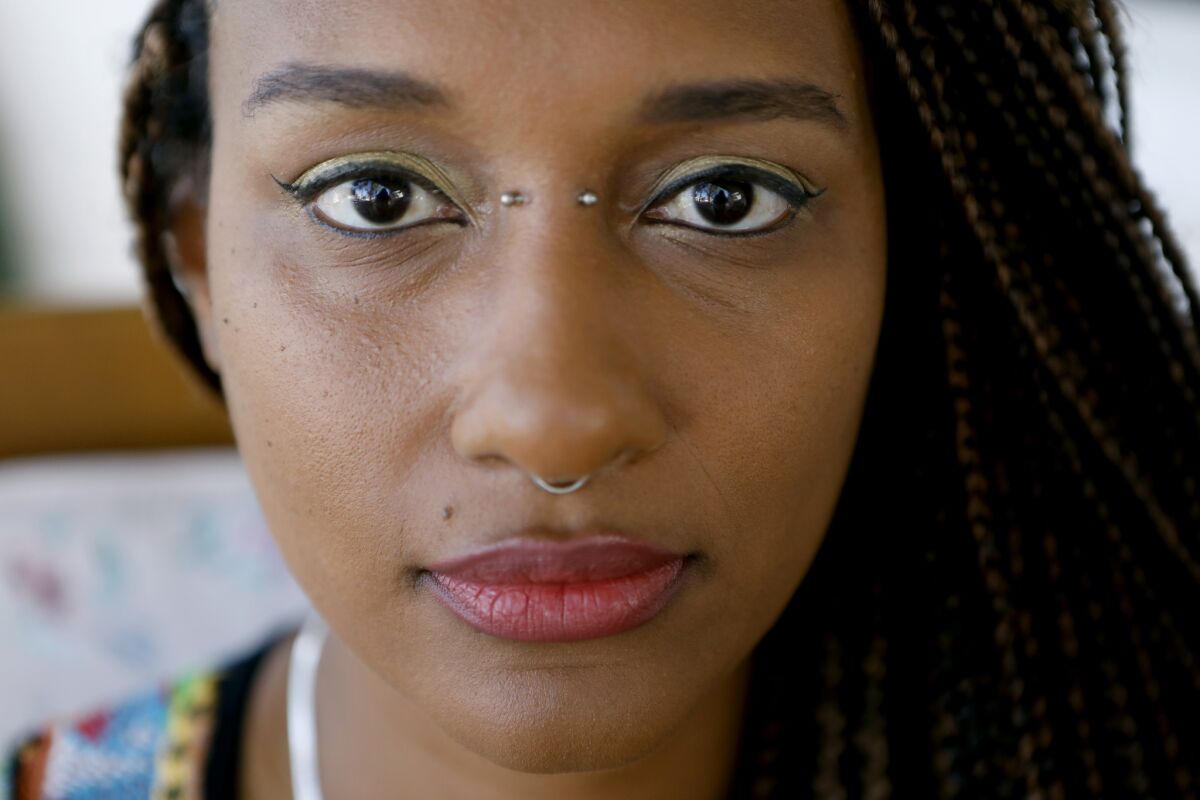 Artists apply online via a Google form. In addition to meeting the eligibility requirements, the application asks for a brief artist statement, resume and a work sample. There is also a series of questions about the medical need, including what a day in the life of the applicant looks like while living with their condition, and if the grant won't cover the full amount of the treatment needed, how will it help the applicant receive the care needed.
The questions are designed to help the four panelists on the steering committee determine the recipients. The panelists consist of Nicole Kelly, the programming director at the WCCW, and individuals from the three partner organizations.
Each applicant was evaluated based on their artistic practice, the urgency of need, the degree to which the condition was harming quality of life, and the grant's presumed efficacy. In other words, the WCCW wanted to know that "the relatively small grant could have a real impact on the [medical] issue," says Williams.
This year, the WCCW awarded 30 individual grants for a total of $80,000. Grantees also receive time with social worker Tricia Smith. It's a benefit 90% of this year's recipients took advantage of in order to discuss additional resources. The needs covered by the grants are diverse, including help with medical debt, dental work and gender-affirming care.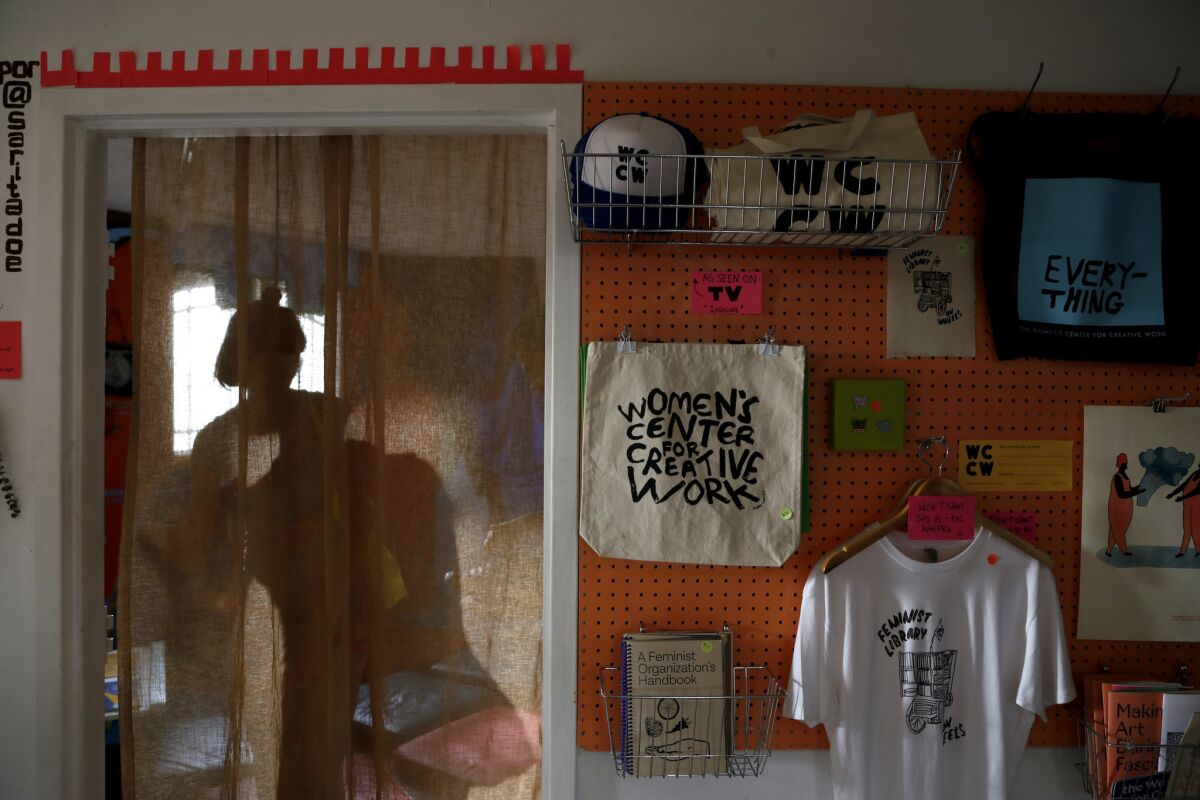 While the national debate over healthcare rages, the ACA's effect on artists, many of whom are self-employed and previously couldn't qualify for or afford healthcare insurance, is significant. In 2013, before most of the major provisions of the Affordable Care Act were enacted, an online survey by the Future of Music Coalition and Artists' Health Insurance Resource Center found that of the 3,402 respondents, 435 lacked health insurance. The national estimate of uninsured at that time was 17% for the general population. Nearly nine out of every 10 respondents said the main reason they were uninsured was the cost.
It's difficult to find reliable data on how many artists are insured after the ACA provisions have been phased in and Medicaid (called Medi-Cal in California) expanded. However, the uninsured rate for the general population fell to 10% by the end of 2016, though it's begun to creep back up in the past two years. Renata Marinaro, national director of health services at the Actors Fund who worked on the survey, admits cost is still a barrier. While deductibles can vary by plan and state, a high deductible can be prohibitive for a lot of creative professionals, Marinaro says. "They think, 'Why am I spending $300-$400 per month if I can't see my primary care physician?' Cost is still a barrier," she says. "It's still an issue and will become more of an issue the more the government tries to undermine the law."
These kinds of costs may be why crowdfunding sites such as GoFundMe have become de facto health insurance providers. In 2017, one-third of the money raised on the site globally is for medical campaigns, or about $650 million. The campaigns aren't solely covering medical bills. Many cover travel for treatment, lost wages due to prolonged illness, and caregiver expenses, highlighting some of the shortcomings of the social safety net.
And for people like James, whose treatment options fell outside of coverage, there is an additional burden. "A lot of people are interested in integrative medicine like acupuncture but it's not covered by most plans," Marinaro says. "Trying to prevent injuries and stay healthy can run up big bills because it's not covered by standard insurance."
The deficiencies of the system aren't new. Faith-based organizations and hospital charity care often step in when the medical establishment falls short, says Marinaro. "We need community solutions to healthcare," says Williams, who would prefer a more holistic system. "Artists need not just space or money. They need all kinds of support."
Get our L.A. Goes Out newsletter, with the week's best events, to help you explore and experience our city.
You may occasionally receive promotional content from the Los Angeles Times.