15 Images
Fuel-efficient star power
Leonardo DiCaprio:
Has a solar-powered home built from green materials, bikes around Manhattan and drives a hybrid. On the board of the Natural Resources Defense Council. Co-wrote, co-produced and narrates "The 11th Hour," a documentary about global warming currently in theaters.
(Chris Jackson / Getty Images)
Julia Roberts:
Posed for Annie Leibovitz for the cover of Vanity Fair's green issue last year (along with George Clooney, Al Gore and Robert F. Kennedy Jr.). She's a spokeswoman for Earth Biofuels ("Balanced Energy Solutions").
(Courtesy of AMPAS)
Cameron Diaz
:
Works with Environmental Media Assn., which encourages public awareness of environmental issues. Host of MTV show "Trippin," an eco-adventure reality show educating viewers about wildlife and the environment. Drives a hybrid.
(Karel Navarro / AP)
George Clooney
:
Urges consumers to cut the nation's dependence on oil. Owns a fully electric, zero-emission vehicle.
(Shizuo Kambayashi / AP)
Daryl Hannah
:
A vegetarian since age 11, writes a weekly blog — dhlovelife.com — featuring eco-living tips. Lives in a solar-powered home built from green materials and drives a biodiesel vehicle. Last summer, chained herself to a tree to protest the eviction of farmers from an urban garden in South L.A.
(Dan Steinberg / AP)
Woody Harrelson
:
Uses voiceyourself.com to promote environmental activism such as conserving water, reducing the use of paper products and motor vehicle emissions as well as organic living.
(Sphinx Productions)
Alicia Silverstone
:
An environmental activist, she lives in an eco-friendly home with an organic vegetable garden and solar panels. (Also is a well-known vegan and animal-rights proponent.)
(Kevin Winter / Getty Images)
Robert Redford
:
Active in grass-roots movements for decades, a trustee of the Natural Resources Defense Council and founder of the Institute for Resource Management. Launched "The Green," said to be the first weekly television program devoted to the environment.
(Al Seib / LAT)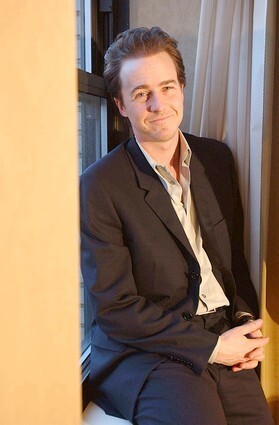 Edward Norton
:
Embraces public transportation, supports causes such as renewable energy projects. Founded a program that provides free solar-system installation for low-income families. (Other participants include Larry Hagman, Daryl Hannah, Don Cheadle, Robin Williams, Carlos Santana and Brad Pitt.)
(Jennifer S. Altman / For the Times)
Dave Matthews
:
Yes, there was that nasty sewage-dumping incident involving one of the singer's tour buses, but Matthews and his band mates plant trees, give away bikes to reduce vehicle emissions and support global warming relief and other similarly minded causes.
(Tim Larsen / AP)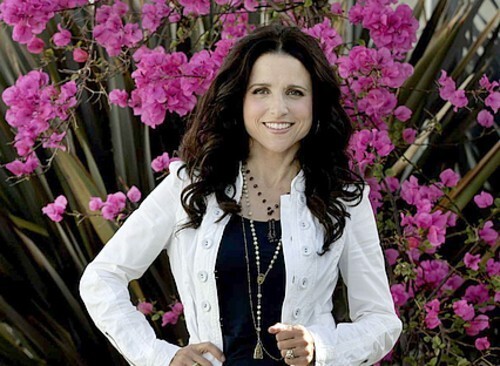 Julia Louis-Dreyfus
:
Considered a key player in Hollywood's "green vanguard." Actively involved in several environmental groups, has a solar-powered home built from recycled materials. It's probably no coincidence that Christine — the character she plays on "The New Adventures of Old Christine" — drives a Prius.
(Gary Friedman / LAT)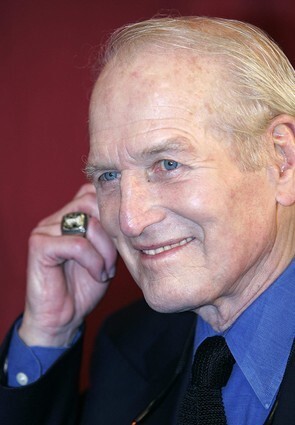 Paul Newman
:
Proponent of land conservation. His popular Newman's Own line of edibles (many organic) aims to be environmentally friendly, with all proceeds going to charity.
(Mark J. Terrill / AP)
Pierce Brosnan
:
His environmental activism earned him the title of "Best-Dressed Environmentalist" in 2004. He has long fought for dolphin-safe tuna rules.
(Nathan Strange / AP)
Ted Danson
:
A celeb who was raising awareness long before it was in vogue to do so. Co-founder of American Oceans Campaign, devoted to safeguarding coastal waters.
(Ric Francis / AP)
Ed Begley Jr.
:
Well-known activist. Drives a hybrid, stars in reality show "Living With Ed" on HGTV, which is all about his green lifestyle. (His family tends an organic garden and uses solar power for their home.) A vegetarian, Begley also founded the environmentally sensitive Begley's Best all-purpose household cleaner.
Photo caption sources
: grist.org, imdb.com, treehugger.com, hollywood.com, Times staff reports.
(Aaron Rapoport / HGTV)