9 Images
2011 Faces to Watch: Music
Hip-hop doesn't generally favor unexpected transformations. Aging pashas like
Jay-Z
and
Eminem
have thrived by perfecting strong, specific approaches, but rare is the artist who succeeds in one vein and then finds power in another. Ishmael Butler is doing just that: The central figure in the jazzy 1990s trio Digable Planets, the Seattle-based Butler tried a few things before settling into the deep, thorny sound of Shabazz Palaces. Two self-released albums introduced the mysterious collective's sound, an unexpected blend of heady club rhythms, smoky psychedelia and world-fusion curveballs, all serving Butler's sharp, poetic raps. Now signed to indie powerhouse Sub Pop, Shabazz Palaces promises to return Butler to a strong position within the scene he charmed in his youth.
-- Ann Powers
(Sup Pop)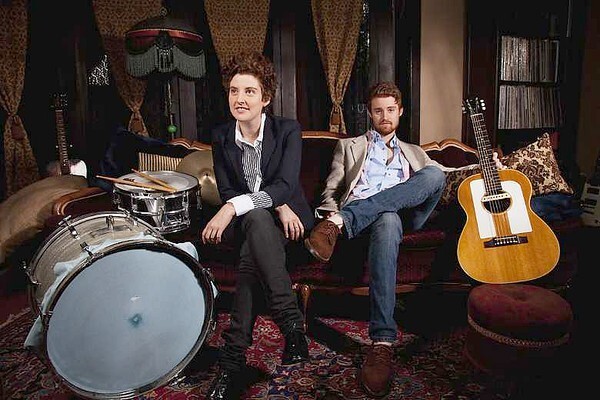 L.A. clubgoers might be used to seeing only half of Barbara Gruska, the rest of her obscured behind the drum kit she's so ably pummeled working with artists like Jenny Lewis, the Watson Twins and Inara George. But now she's ready to share every bit of her talent. And it's major. The Belle Brigade, her band with kid brother Ethan, shows off her big, memorable voice and considerable charisma within songs that gleam with hooks and pour over with earnest emotion. Matthew Wilder, the producer who helped No Doubt figure out how to go national, is working with the Gruskas on the band's
Warner Bros.
debut, slated for an April release. A January Spaceland residency should expand the fan base captured by the band's exhilarating live sets; by summer, its misfits' anthem "Losers" could be a Top 10 hit.
— Ann Powers
(Warner Bros / Reprise Records)
Henry Wolfe isn't really offering musical innovation. With a voice that recalls
Paul Simon
and
Randy Newman
and songs that follow a basic verse-chorus-verse template and feature the standard bass-guitar-drums instrumentation, the
New York
-born, L.A.-based musician could be any one of a thousand men with guitars and a voice. Yes, his lineage suggests magic: His mom is
Meryl Streep
. But it's not something he publicizes, and in a songwriting world that prizes authenticity while looking askance at celebrity, his ancestry is perhaps as much a liability as a benefit. But at a recent Wolfe performance at a packed holiday house party in Hollywood, nobody seemed to care where he came from. All that mattered were the songs, most of which were taken from his forthcoming full-length, "Linda Vista": sturdy, smart and immediately hummable.
-- Randall Roberts
(Autumn De WIlde)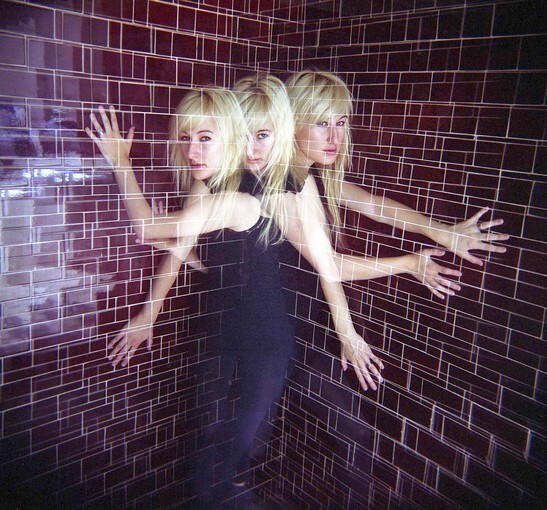 With a powerful voice, a chilly, ethereal presentation and a preternatural sense of style, L.A.-based Nika Rosa Danilova, who performs as Zola Jesus, had an amazing 2010. She put out two EPs, toured to rave reviews and landed a couple releases on best of the year lists: Pitchfork placed her "Stridium" EP among its top 50, and NME named it the No. 7 best release of 2010. Recalling the dramatic work of
Kate Bush
, the Cocteau Twins and Siousxie and the Banshees, Danilova delivers beautiful melodies wrapped in synthetic sounds to create music for the dark and disaffected.
-- Randall Roberts
(Genaro Molina, Los Angeles Times)
Though not exactly a new face on the scene -- Akinmusire played with Joshua
Redman
, Steve Coleman and Billy Higgins before he was even old enough to vote -- the 28-year-old trumpeter has enjoyed such a steady rise that he seems practically predestined for a breakout in 2011.
Born and raised in the Bay Area, Akinmusire has ties to both coasts after studying jazz at the
Manhattan
School of Music and completing his master's at
USC
. Winner of the
Thelonious Monk
Institute's International Jazz Competition in 2007, his list of recent collaborators reads something like a who's who of contemporary jazz, including Vijay Iyer, Stefon Harris, Wayne Shorter and
Christian McBride
. A debut album in 2008 on the same small label that helped launch the early careers of Brad Mehldau and Ethan Iverson further captured fans' ears with a band that featured genre-bending pianist Aaron Parks.
Though the music industry's ongoing struggles often make news of a young artist jumping to a major label seem almost quaint, Akinmusire's signing to Blue Note Records last summer sent ripples of excitement through the online jazz community. Co-produced by new label mate Jason Moran, "When the Heart Emerges Glistening" will be released April 5 and features the same airtight group Akinmusire brought to a jam-packed Cafe Metropol this fall.
In a tune-up performance before heading into the studio for his Blue Note debut, Akinmusire and his band demonstrated a remarkably fluid, adventurous interplay and patiently imaginative way with melody that sounded as steeped in the music's history as it was hard-wired with the sound of something new. With a chameleonic tone that can sigh, flutter or soar, Akinmusire sounds less like rising star than one that was already at great heights and just waiting to be discovered.
—Chris Barton
For The Record: An earlier version of this slide indicated that Akinmusire was born in Nigeria. He was born and raised in Oakland, Calif.
(Emra Islek)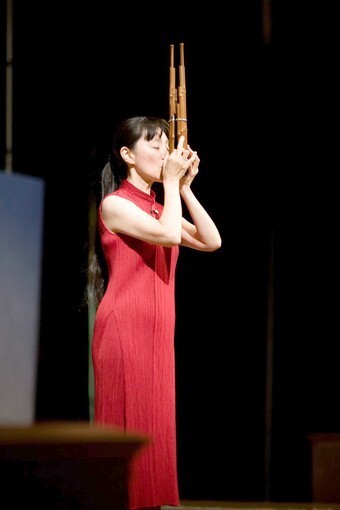 The New Grove Dictionary of Musical Instruments notes that the 8th century sho, a mouth organ with an ethereal sonority, gives gagaku, the sacred court music of ancient
Japan
, its characteristic sound. True enough, as anyone who hears Mayumi Miyata, Japan's greatest sho player, in a concert of gagaku as part of JapanOC on March 19 at the Samueli Theater in Costa Mesa will immediately notice.
But the New Grove, published in 1984, isn't so new. Thanks to Miyata, the sho has in the past two decades become a favored instrument of many contemporary composers in Japan and abroad. She inspired works of earthy yet unearthly beauty from
Toru Takemitsu
("Ceremonial" for sho and orchestra ) and
John Cage
("Two3," a trio for sho and conch shells) at the ends of their lives. Many other Japanese composers as well as the Israeli Chaya Czernowin have followed suit.
Germany's
leading avant-garde composer,
Helmut Lachenmann
, wrote a part for Miyata and her sho in his opera, "Little Match Girl." And so too did Björk for Miyata in her score for
Matthew Barney
's film about Japanese culture and whaling, "Drawing Restraint No.9."
-- Mark Swed
('Philharmonic Society of Orange)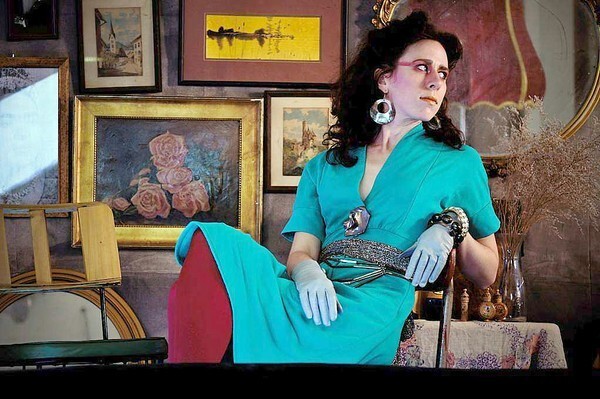 Brooklyn is hopping with bopping young composers who play a mix of new music and pop that often winds up being static sugar-coated minimalism suitable mainly for chilling out or dancing in clubs that serve high-caloric cocktails. Missy Mazzoli stands out in this scene as something more.
A protegee of Philip Glass, she patterns with the best of them. She has an ear for harmonies and textures that can catch a listener unawares. She also has a talent for taking a sweeping, swooping melody and making it laugh and weep.
That Mazzoli is quickly breaking out of the Brooklyn ghetto is obvious from two high-profile pieces coming our way in winter and spring. The ensemble Eighth Blackbird has named its touring program, "Still Life," which includes composers as diverse as Boulez and Mazzoli, after her "Still Life With Avalanche" (a title that well describes her musical style); it comes to Cal State Fullerton on March 3. The Los Angeles Philharmonic has commissioned Mazzoli to write a solo work for violinist Jennifer Koh that will have its premiere on a Green Umbrella program May 24.
-- Mark Swed
(Los Angeles Philharmonic & Hollywood Bowl)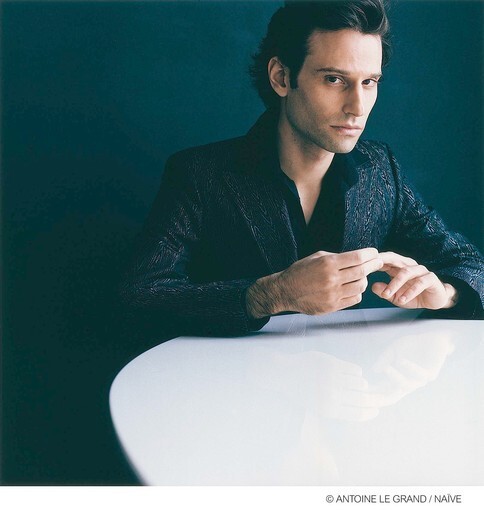 Although many pianists contrive to trick you into thinking the piano is a lyrical, singing instrument, David Greilsammer remains true to its percussion DNA. The 33-year-old from Jerusalem has a pin-prick technique that can make a big concert grand almost sound as intimate as an early keyboard or sparkle like a xylophone.
This is a sound and style that is well suited for the two early Mozart concertos that Greilsammer will play with the San Francisco Symphony in February, but on record his pin pricks serve surprisingly well in illuminating Bach, Brahms, Janacek or Cage. His recordings on the Naïve label are all dazzlers. Nor is he without sex appeal -- one CD cover has him looking as soulful as a young Beat poet in the company of three beautiful young Asian women.
-- Mark Swed
(Antoine Le Grand)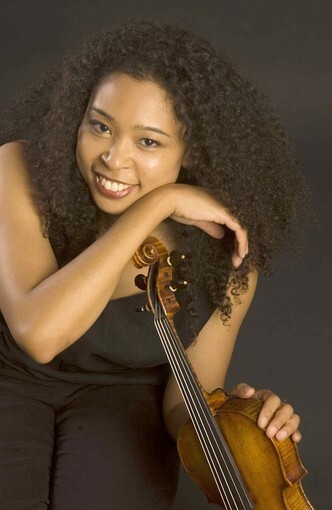 Nokuthula Ngwenyama has been a face to watch for a while: She brought her opulent tone to the viola solos in Berlioz's "Harold in Italy" with the Los Angeles Philharmonic back in 2004. But maybe this Californian (of Zimbabwean and Japanese heritage), who also holds an advanced degree in theology from Harvard, has other priorities besides rushing her career. Her versatility in various kinds of music -- be it Bach, jazz or "Che: A Musical Biography" for viola and guitar by Spanish composer Miguel Corella -- adds to the difficulty in finding a pigeonhole for her.
No matter, Ngwenyama has lately begun to attract the right kind of attention. She's already an attraction in Japan. Last year she released an outstanding recording of viola sonatas by neglected 19th century Russian composer Anton Rubinstein. On Jan. 23, she joins the Claremont Trio in Dvorak's Piano Quartet in E-flat, Opus 87.
-- Mark Swed
(Darla Furlani)