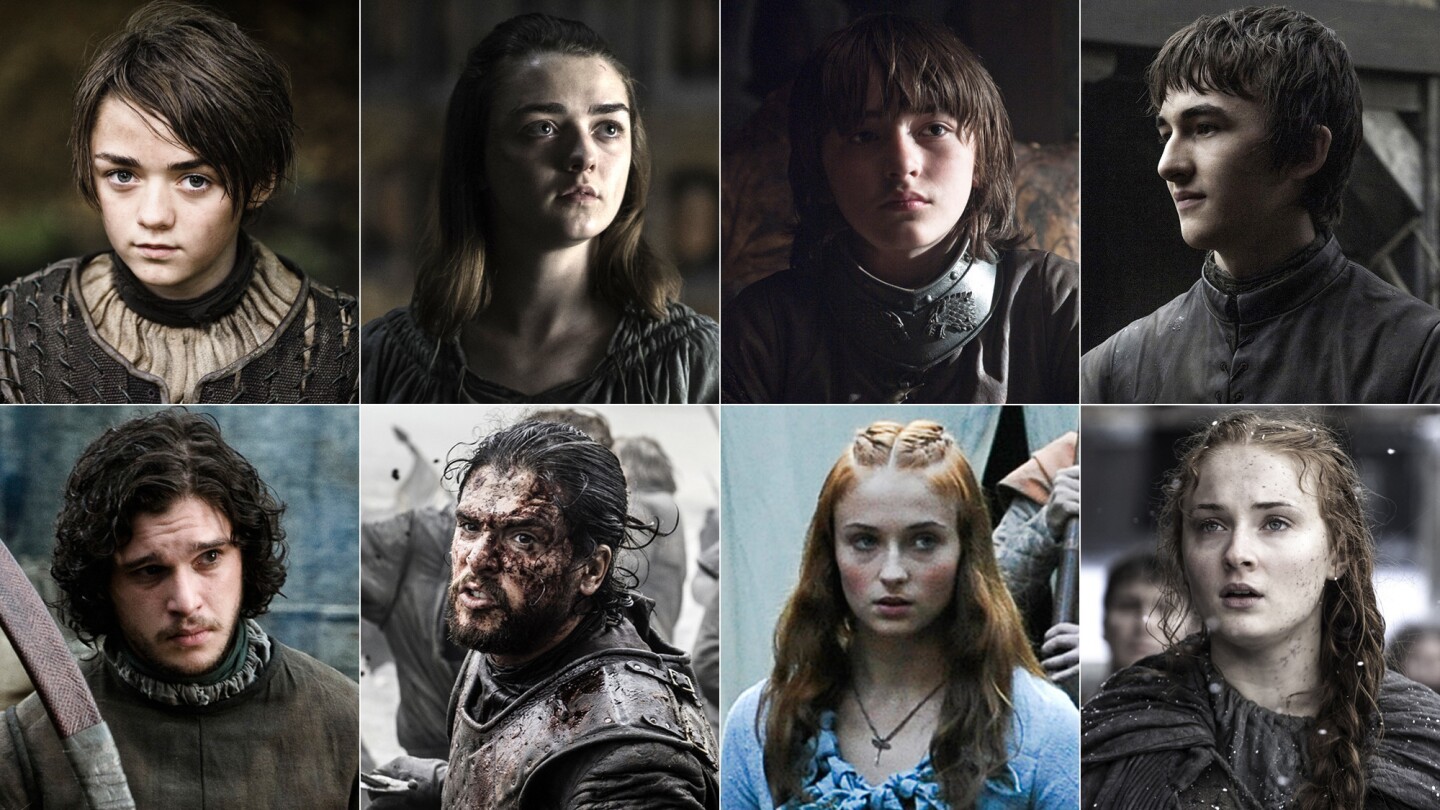 28 Images
House Stark through the years on 'Game of Thrones'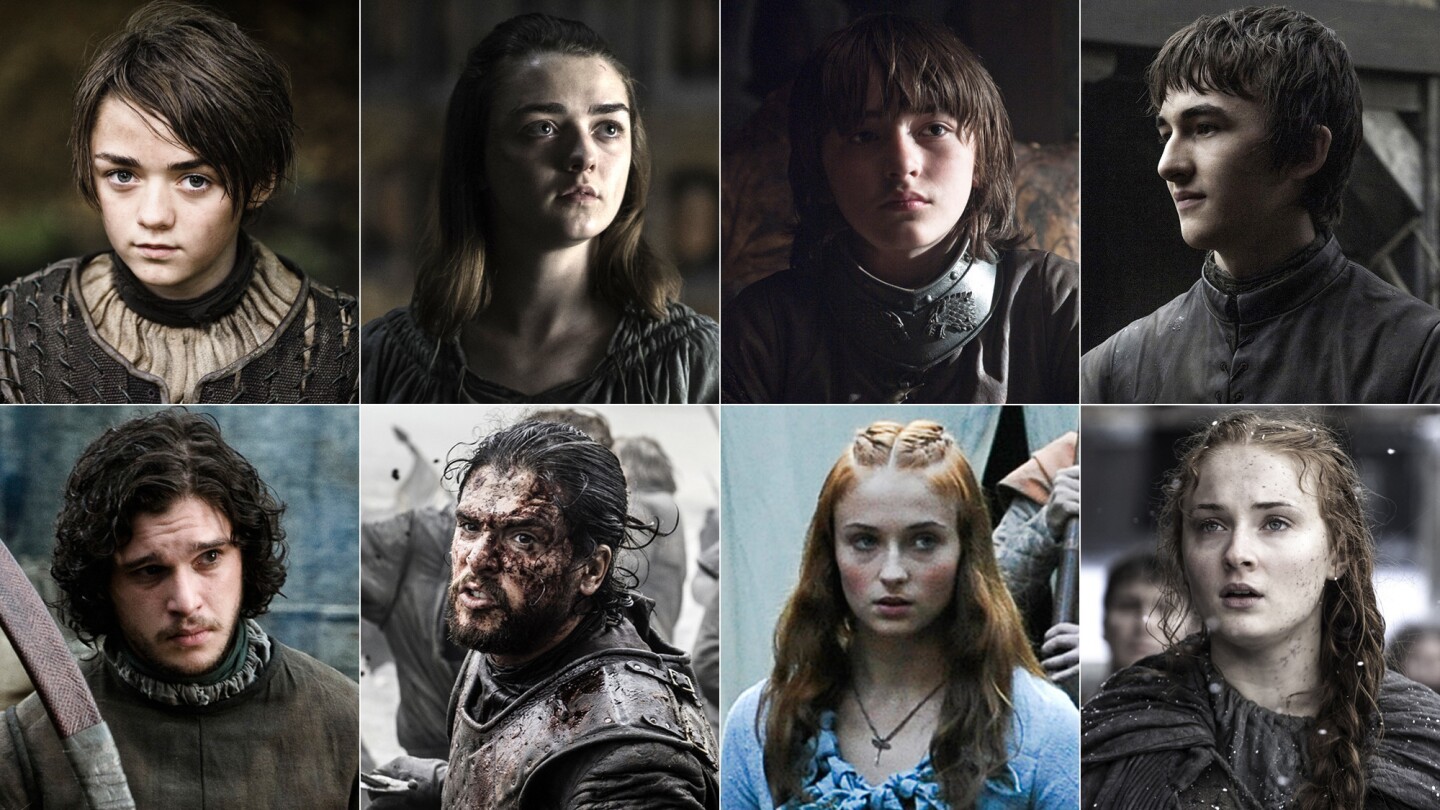 House Stark through the years
The surviving Starks have been through a lot, and it shows. Separated for years and facing horrific odds, Arya (Maisie Williams), Bran (Isaac Hempstead Wright), Jon Snow (Kit Harington) and Sansa (Sophie Turner) managed to return to Winterfell, where they eye each other for signs of the brothers and sisters they each once knew. A gallery of their journey ...
(HBO)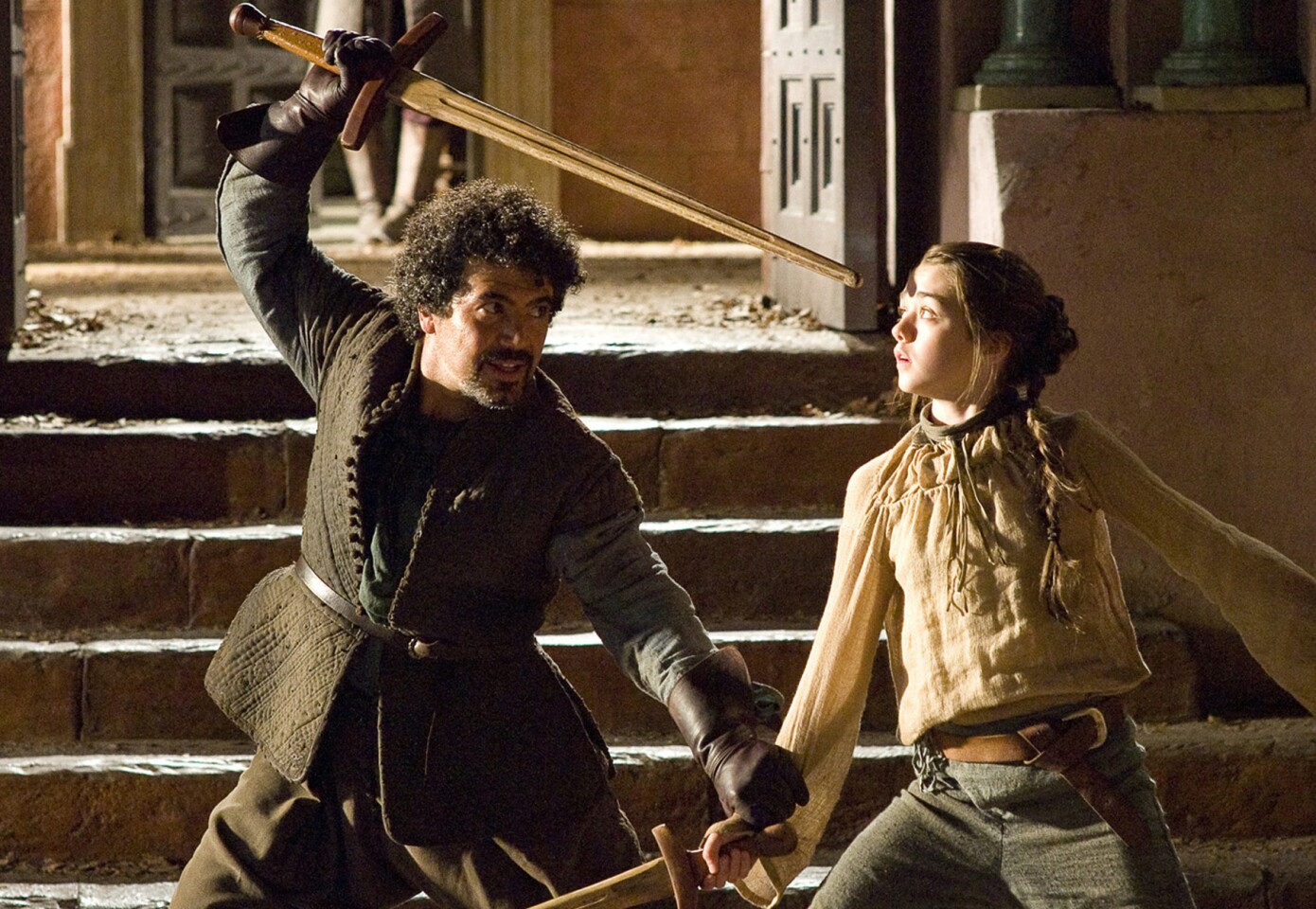 Arya Stark | Season 1
Eddard and Catelyn Stark's youngest daughter, Arya (Maisie Williams), was never interested in mastering the traditional feminine arts. In King's Landing, Braavosian sword master Syrio Forel (Miltos Yerolemou) was hired to teach her to fight. And so it began.
(Helen Sloan / HBO)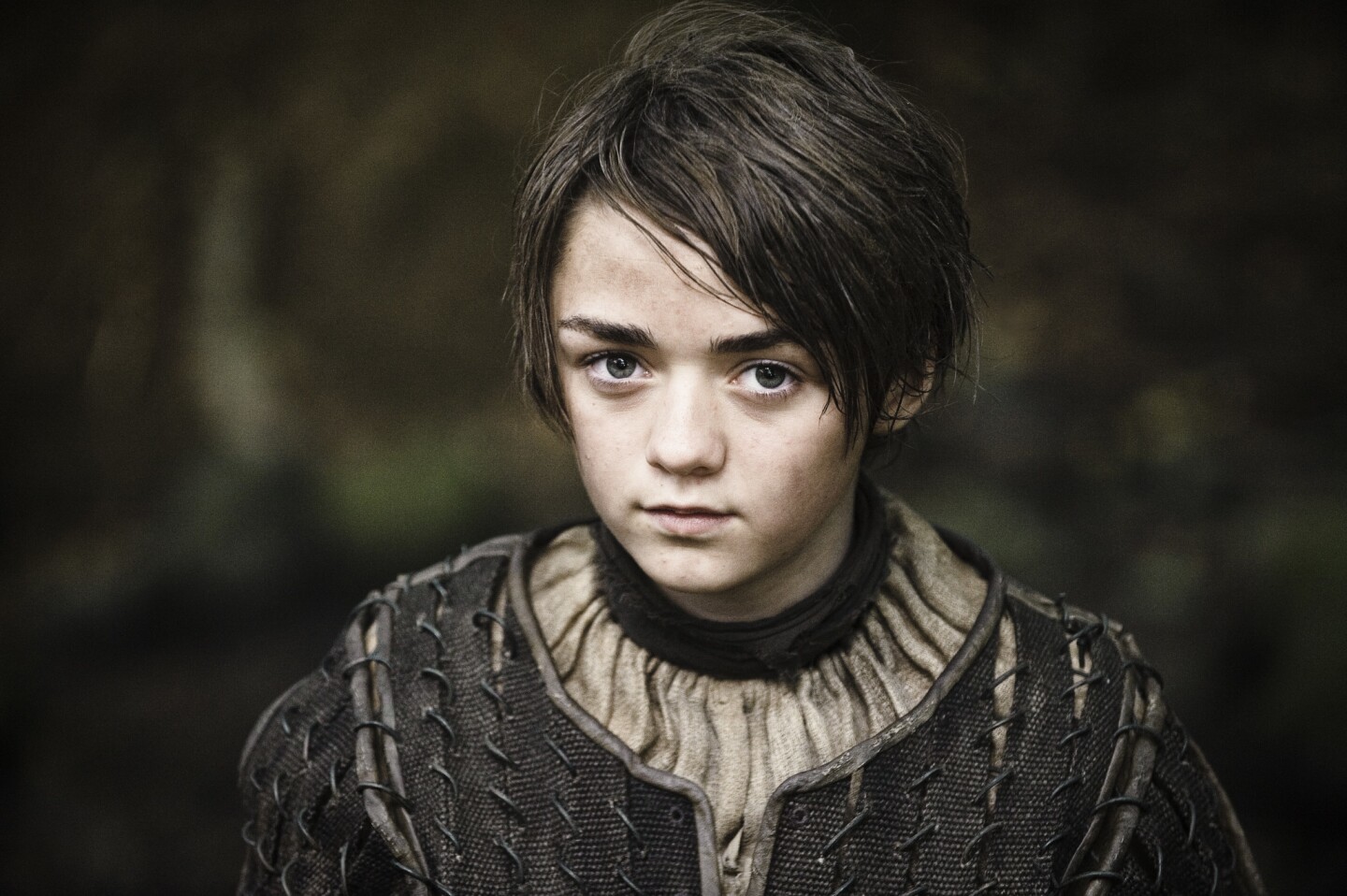 Arya Stark | Season 2
After her father was executed, Arya disguised herself as a boy in the hopes of making her way to Jon Snow. Reciting the names of people she plans to kill every night, Arya eventually meets Jaqen H'ghar, who offers to teach her the assassination skills of the Faceless Men.
(Helen Sloan / HBO)
Arya Stark | Season 3
Arya's journey is often stalled by capture. She ultimately ends up the captive of Sandor "The Hound" Clegane, in whose company she makes her first intentional kill in Season 3.
(Helen Sloan / HBO)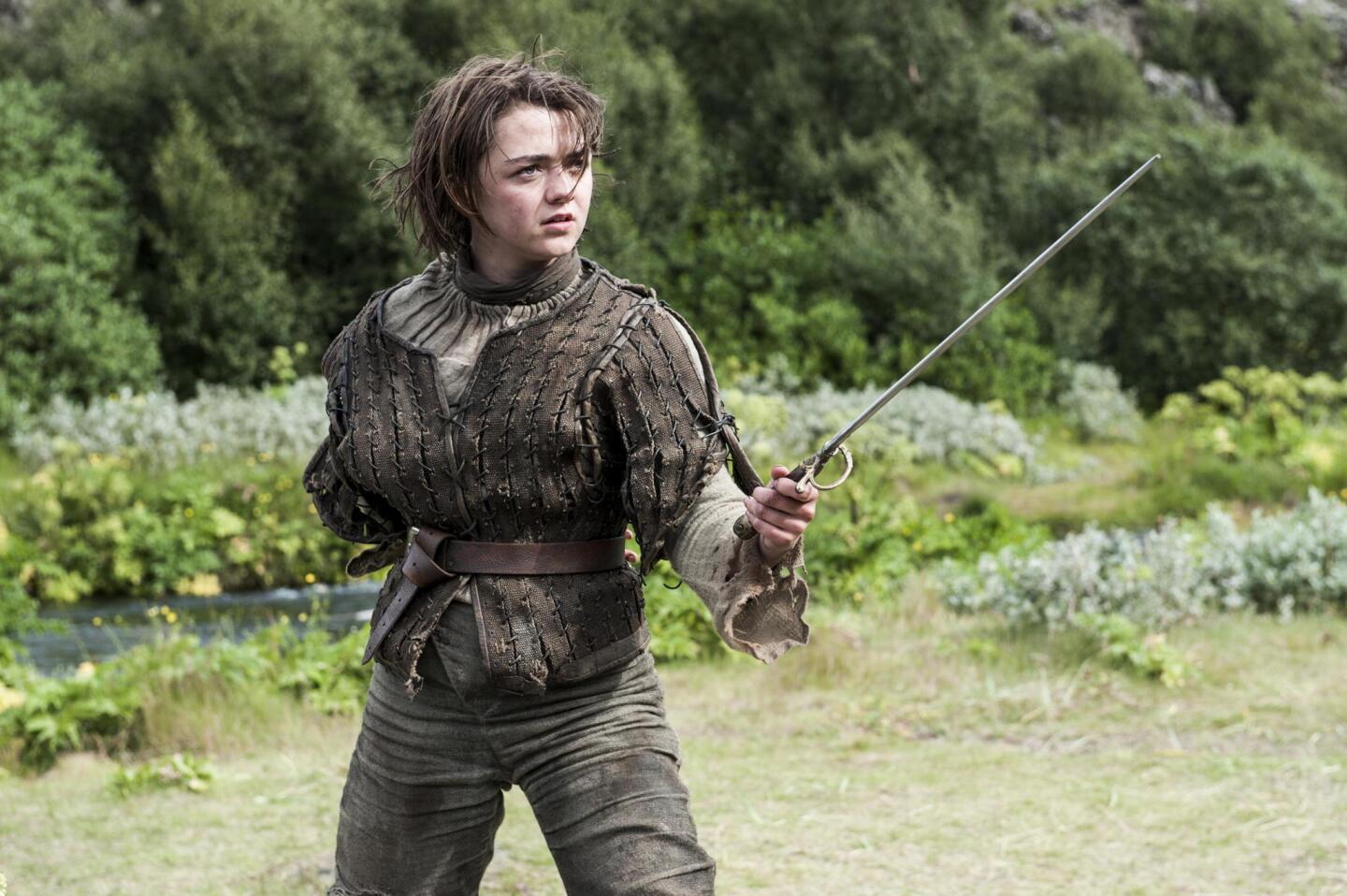 Arya Stark | Season 4
During her travels with the Hound, Arya reclaims her sword Needle, killing the soldier that took it from her (he is the the first person she kills from her list). After escaping both the Hound and Brienne of Tarth, Arya finds passage aboard a ship headed to Braavos.
(Helen Sloan / HBO)
Arya Stark | Season 5
In Braavos, Arya begins her assassin training. The catch? She has to be willing to become "no one," a difficult task for a noble girl with a very personal kill list.
(Helen Sloan / HBO)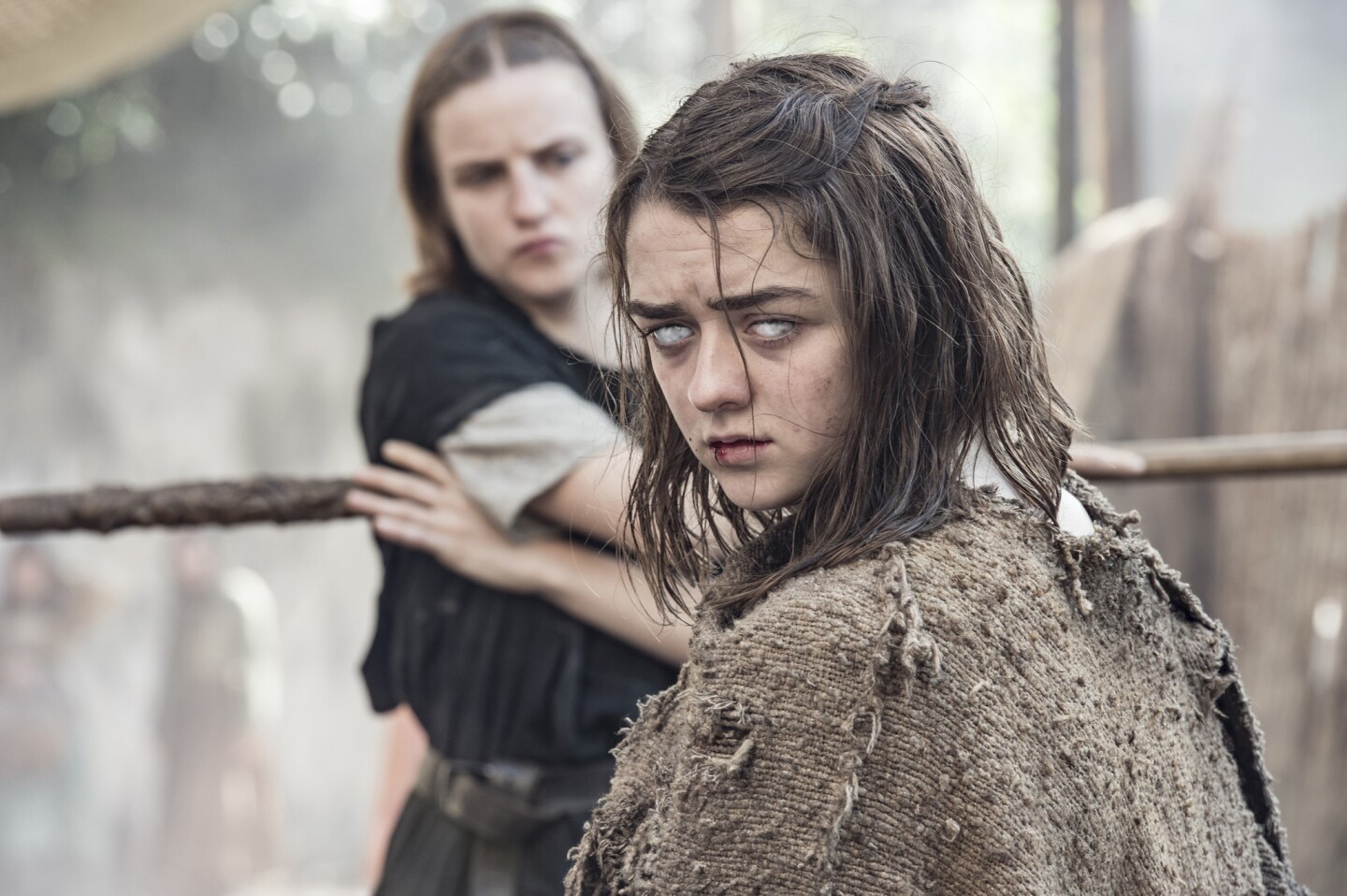 Arya Stark | Season 6
As punishment for killing someone on her revenge list, Arya is blinded. Still she continues her brutal training, earning both a second chance and her vision.
(HBO)
Arya Stark | Season 7
Having completed her training, Arya makes her way back to Westeros, where she finally gets payback for the Red Wedding.
(Helen Sloan / HBO)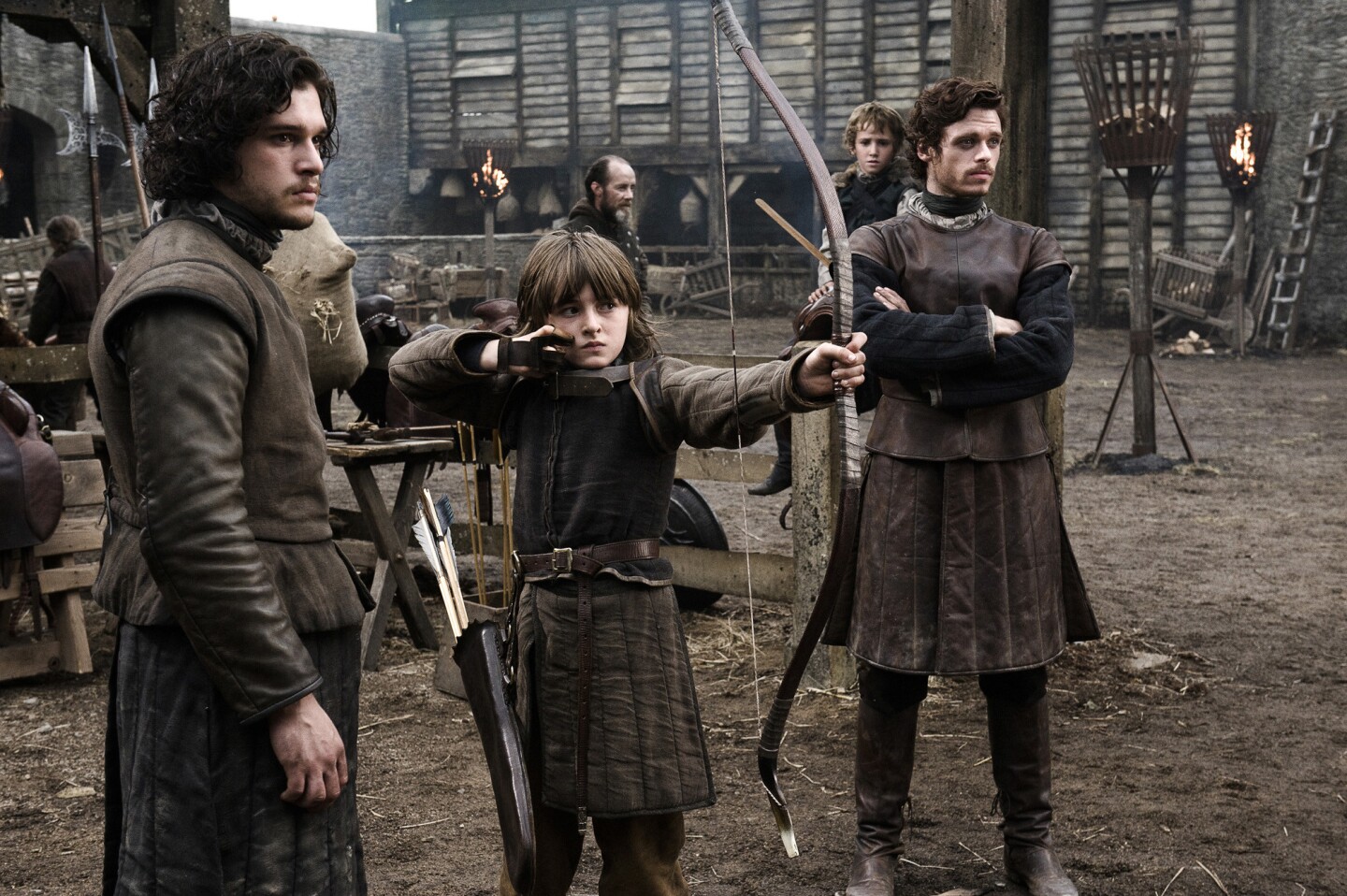 Bran Stark | Season 1
Ned and Catelyn's fourth child, Bran, is introduced as a young lord-in-training, with older brother Robb (Richard Madden) and half-brother Jon Snow helping him learn. An inveterate climber, Bran accidentally witnesses the Lannister twins' incestuous relationship and is thrown by Jaime (Nikolaj Coster-Waldau) from a tower window. He survives the fall (and follow-up assassination attempt) but is left paralyzed.
(Helen Sloan / HBO)
Bran Stark | Season 2
When his father and sisters leave for King's Landing, Bran remains at Winterfell, plagued by strange dreams, including one of his father's death. When Theon Greyjoy (Alfie Allen) takes over, Bran flees with his younger brother, their faithful servant Hodor (Kristian Nairn) and loyal wildling Osha (Natalia Tena).
(Helen Sloan / HBO)
Bran Stark | Season 3
On the run, Bran continues to have dreams about a three-eyed raven. Bran meets Jojen (Thomas Brodie-Sangster) and learns he is a warg, which means he can send his consciousness into the minds of animals. Like Bran, Jojen has the ability to see the past and future; he urges Bran to seek the actual Three-eyed Raven.
(Helen Sloan / HBO)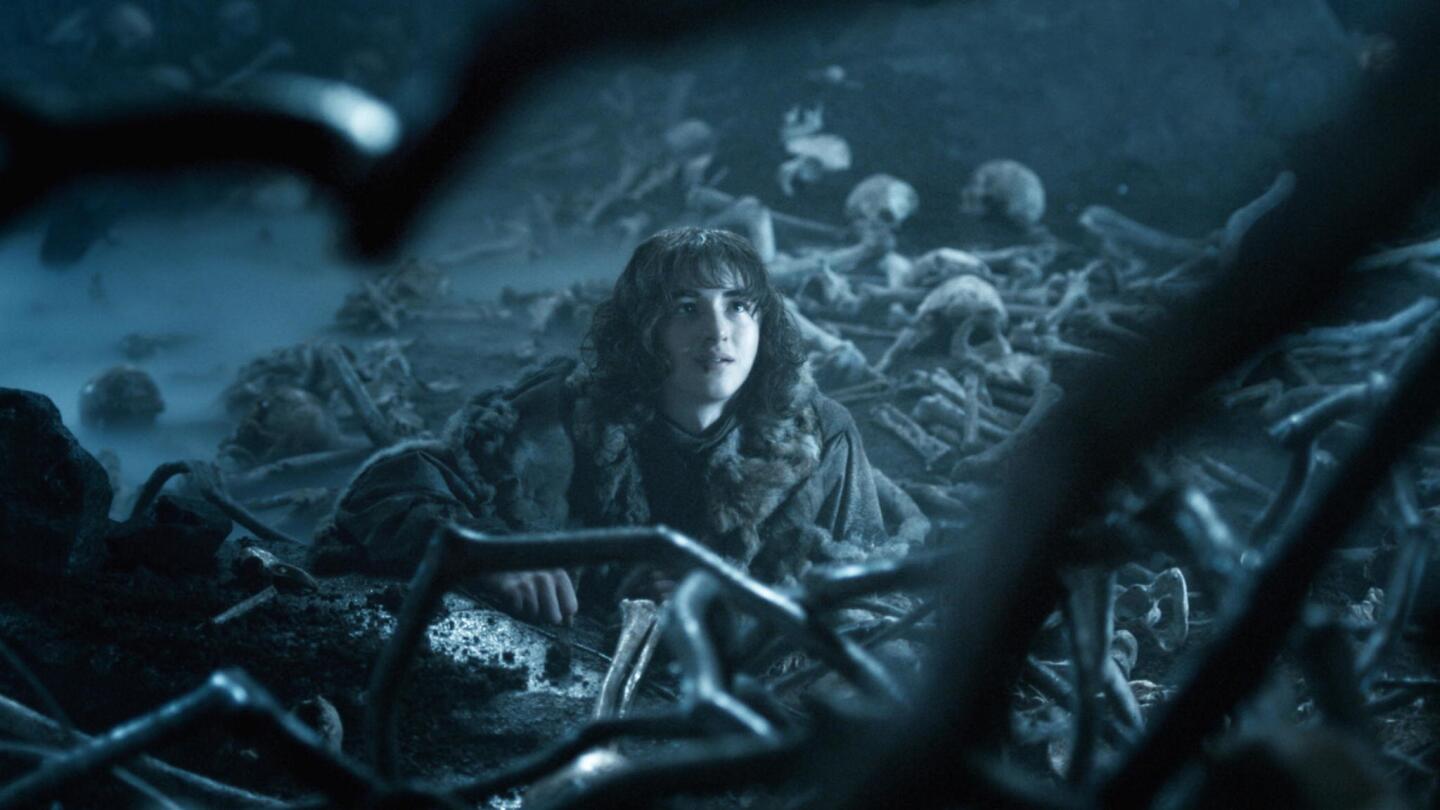 Bran Stark | Season 4
Bran continues north beyond the Wall with Hodor, Jojen and Meera (Ellie Kendrick). There, he is almost reunited with Jon, but instead, at Jojen's insistence, continue their journey to find the Three-eyed Raven.
(HBO)
Bran Stark | Season 6
Bran trains with the Three-eyed Raven (Max von Sydow), traveling to the past in shared visions. After inadvertently leading the Night King and the White Walkers to their cave, Bran and Meera narrowly escape thanks to Hodor's sacrifice. Following the death of his mentor, Bran becomes the new Three-eyed Raven and learns that Jon Snow is actually the child of Lyanna Stark and Rhaegar Targaryen.
(HBO)
Bran Stark | Season 7
As the Three-eyed Raven, Bran is armed with a new kind of mysterious omniscience of past (and likely future) events. His new power seems to have come at the cost of his previous self.
(HBO)
Jon Snow | Season 1
Jon Snow is introduced as the bastard son of Ned Stark. With no rightful place in the family, he leaves Winterfell to join the Night's Watch on the Wall that protects the seven kingdoms from the Wildlings. Jon realizes his expectations of the Watch were a bit romanticized, but he does befriend some fellow recruits, including Samwell Tarly (John Bradley-West), and is noticed by the Lord Commander Jeor Mormont.
(Helen Sloan / HBO)
Jon Snow | Season 2
Jon accompanies the Lord Commander and other members of the Watch as they go beyond the Wall to search for Ned's brother. Eventually, Jon is convinced to go undercover to spy on the Wildlings. Jon is forced to kill his only remaining brother of the Watch to sell his change of heart.
(Helen Sloan / HBO)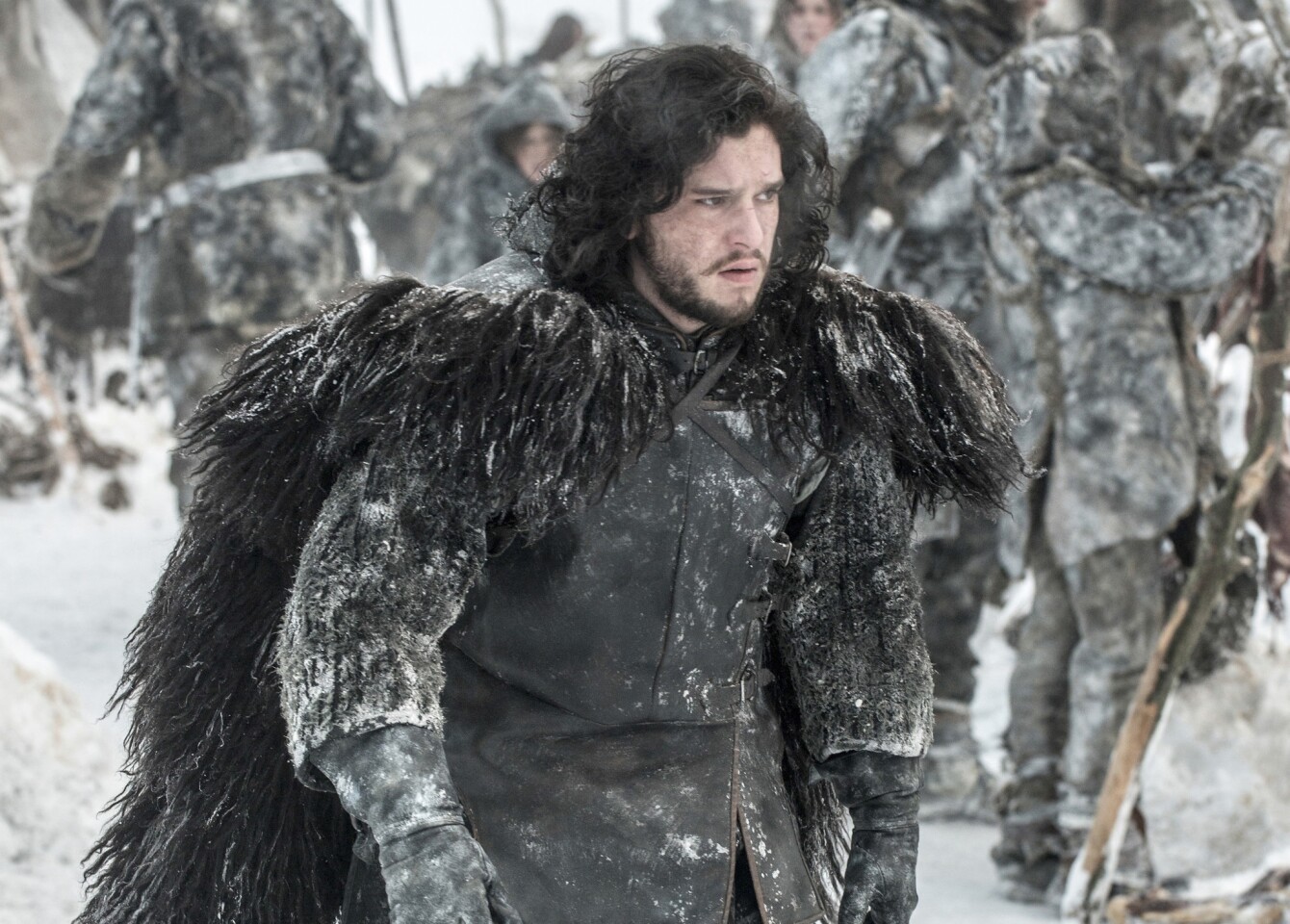 Jon Snow | Season 3
Still undercover, Jon learns that Wildlings, who call themselves the Free Folk, are united and making their way south of the Wall because the White Walkers are a very real threat to their survival. While Jon is actually still faithful to the Night's Watch, he does fall in love with Ygritte, which complicates his situation.
(Helen Sloan / HBO)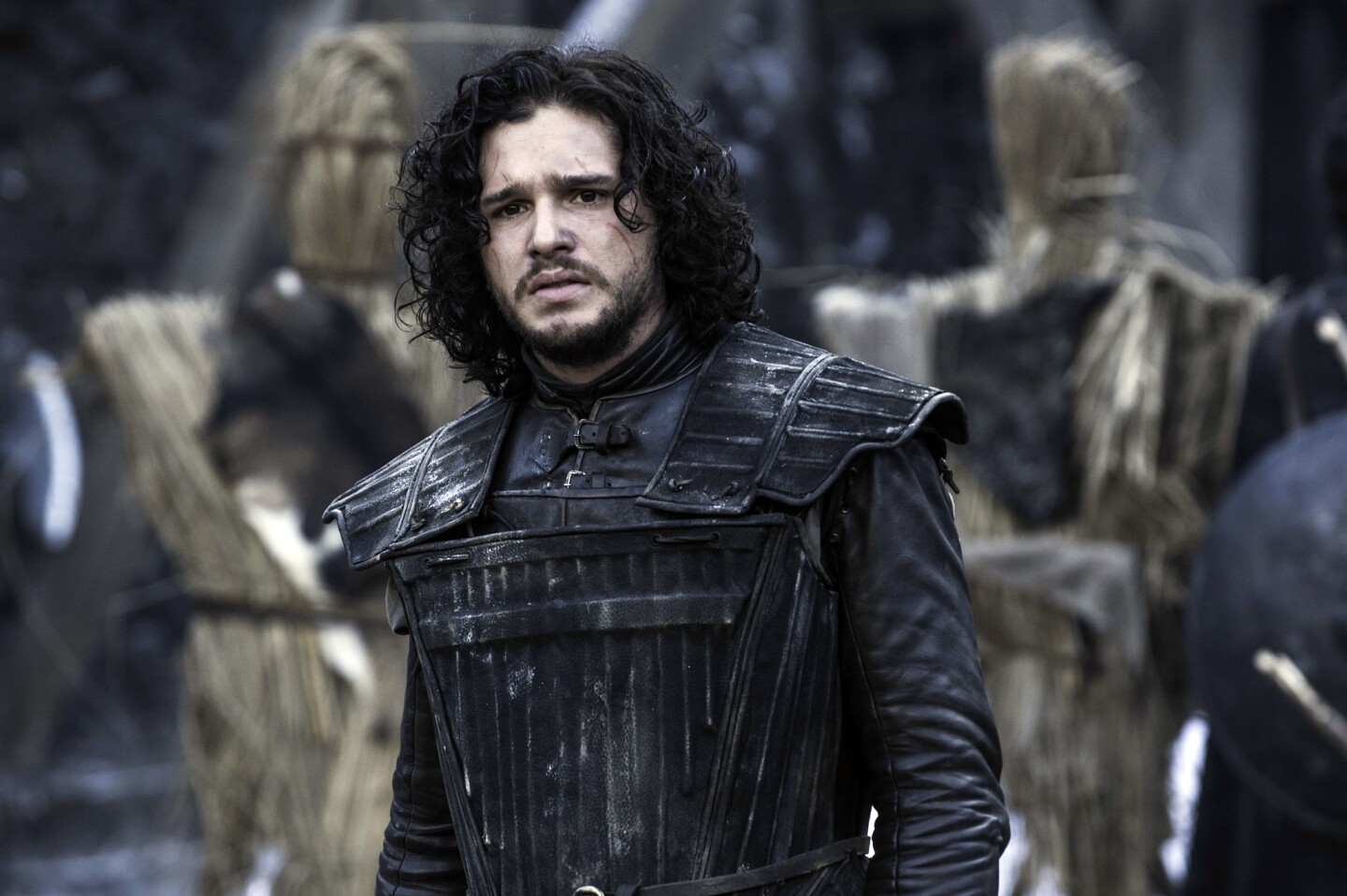 Jon Snow | Season 4
Back at Castle Black, Jon tells the brotherhood everything he knows about the Wildling forces that are readying to attack. He is sent on a dangerous mission north of the Wall but survives and makes it back to Castle Black to await the Wildling invasion in which many die, including Ygritte.
(Helen Sloan / HBO)
Jon Snow | Season 5
Jon is later narrowly elected the new lord commander. Unfortunately, Jon's past actions and sympathy for the Wildlings means many of the Watch do not like him. After coordinating a mission to bring Wildlings through the Wall to save them from the White Walkers, Jon is stabbed to death by those of the Watch who oppose him.
(HBO)
Jon Snow | Season 6
Jon doesn't stay dead for too long. He is magically resurrected by Melisandre (Carice van Houten) and executes those who killed him. Shortly after, he is reunited with Sansa, who has made her way to Castle Black after escaping Ramsay Bolton. The two manage to reclaim Winterfell from Ramsay (but not before Ramsay kills their youngest brother, Rickon, right in front of them).
(HBO)
Jon Snow | Season 7
Newly declared king in the north, Jon is quick to start preparations for the upcoming war against the White Walkers. Although he seems unconcerned with the politics and power struggles for the Iron Throne, he refuses to bend the knee to Daenerys Targaryen (Emilia Clarke) even though he wants her help (and access to her stash of dragon glass) to fight the Walkers.
(HBO)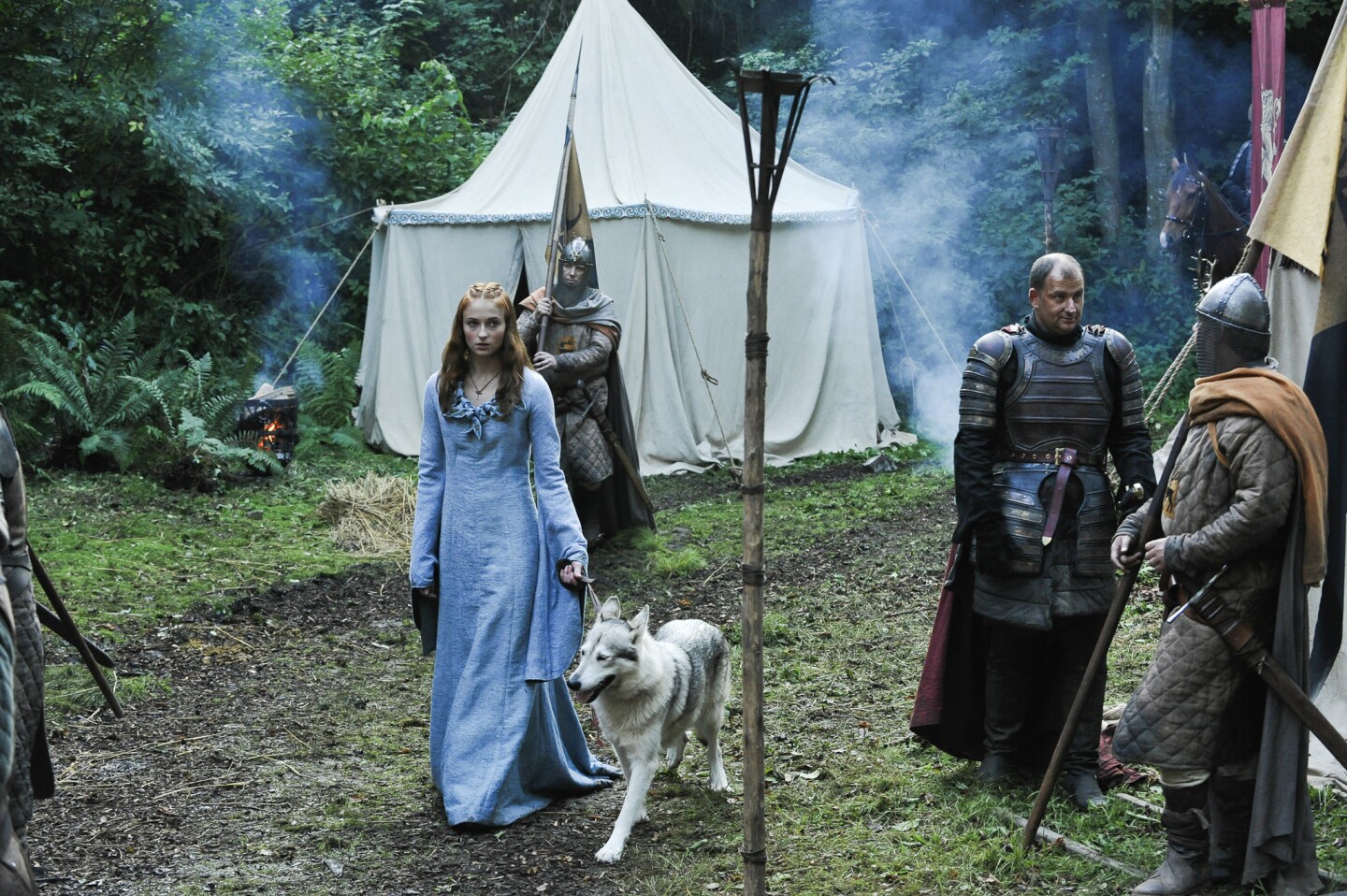 Sansa Stark | Season 1
When we meet her, Ned and Catelyn's eldest daughter, Sansa, is embracing the arts expected of her station. It seems like all of her dreams are coming true when King Robert Baratheon proposes a betrothal between Sansa and his son Joffrey (Jack Gleeson). After Sansa travels to King's Landing with Ned and Arya to make these dreams a reality, Lannister scheming is revealed and Joffrey ends up executing Ned.
(Helen Sloan / HBO)
Sansa Stark | Season 3
A slave to Joffrey's cruel whims, Sansa is eventually tossed aside so the young king can marry Margaery Tyrell (Natalie Dormer). Margaery tries to arrange for Sansa to be married to her brother but instead she is forced to marry Tyrion (Peter Dinklage). Life with Tyrion isn't terrible for Sansa, until she learns her mother and brother Robb have been killed.
(Keith Bernstein / HBO)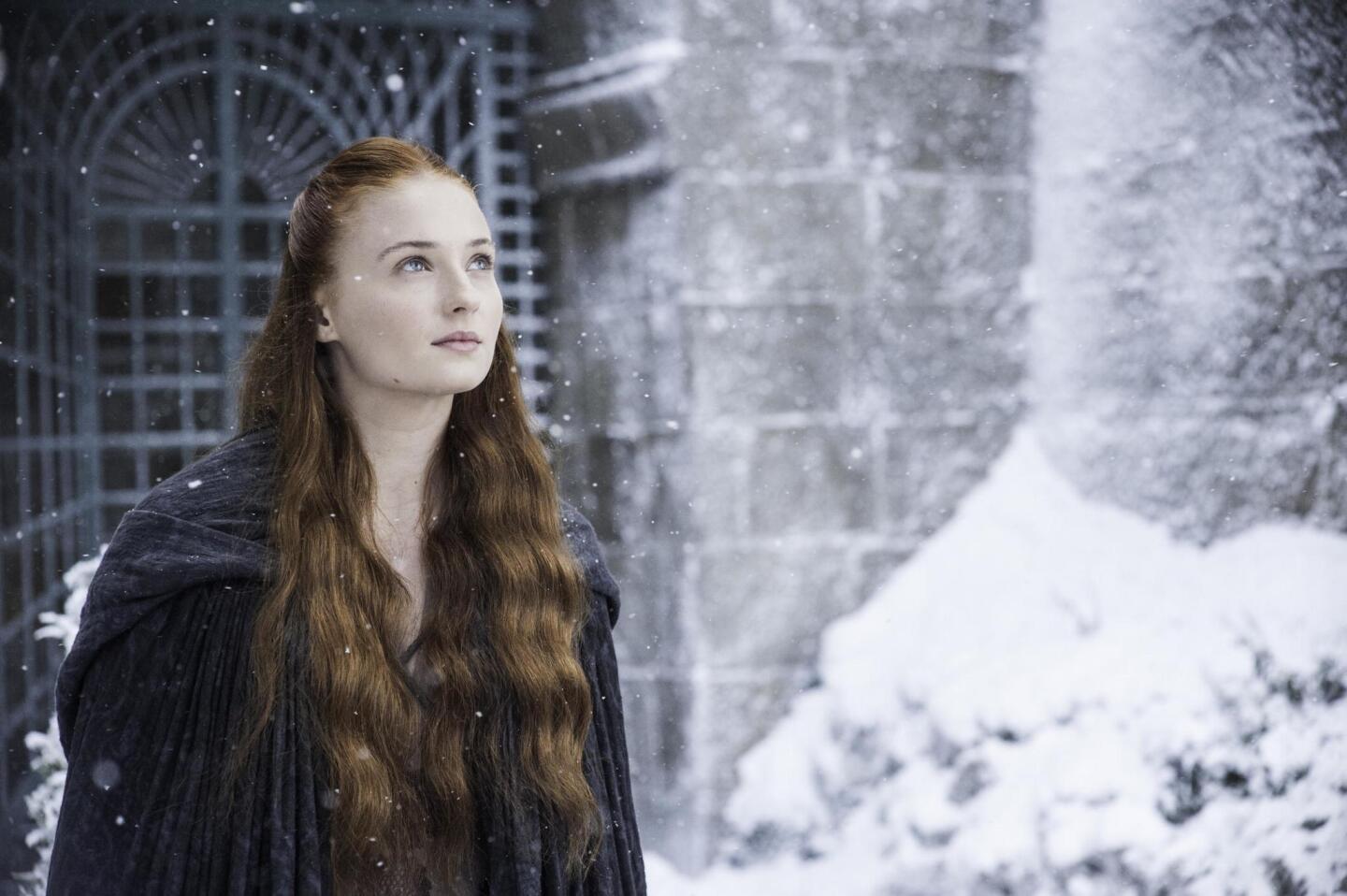 Sansa Stark | Season 4
When Joffrey is killed at his wedding feast, Sansa is accused but escapes, with the help of Petyr "Littlefinger" Baelish (Aidan Gillen). Having made her way to her aunt and cousin at the Eyrie, Sansa finally displays that she has picked up a few tricks at King's Landing, lying about the exact cause of her aunt Lysa's death.
(Helen Sloan / HBO)
Sansa Stark | Season 5
Littlefinger convinces Sansa that she should marry Ramsay Bolton (Iwan Rheon), the legitimized heir of Roose Bolton who now occupies Winterfell. Her homecoming is bittersweet as Ramsay is in fact a very cruel, terrible man. At Winterfell, Sansa is reunited with Theon Greyjoy, who she believed had killed her younger brothers and who has suffered at the hands of Ramsay as well. The two eventually escape together.
(Helen Sloan / HBO)
Sansa Stark | Season 6
Sansa makes her way to Castle Black and is finally reunited with Jon. She asks him to help her reclaim Winterfell. Although Jon leads his men into the battle, it is Sansa's secret call for additional reinforcements from the Vale that turns the tide.
(HBO)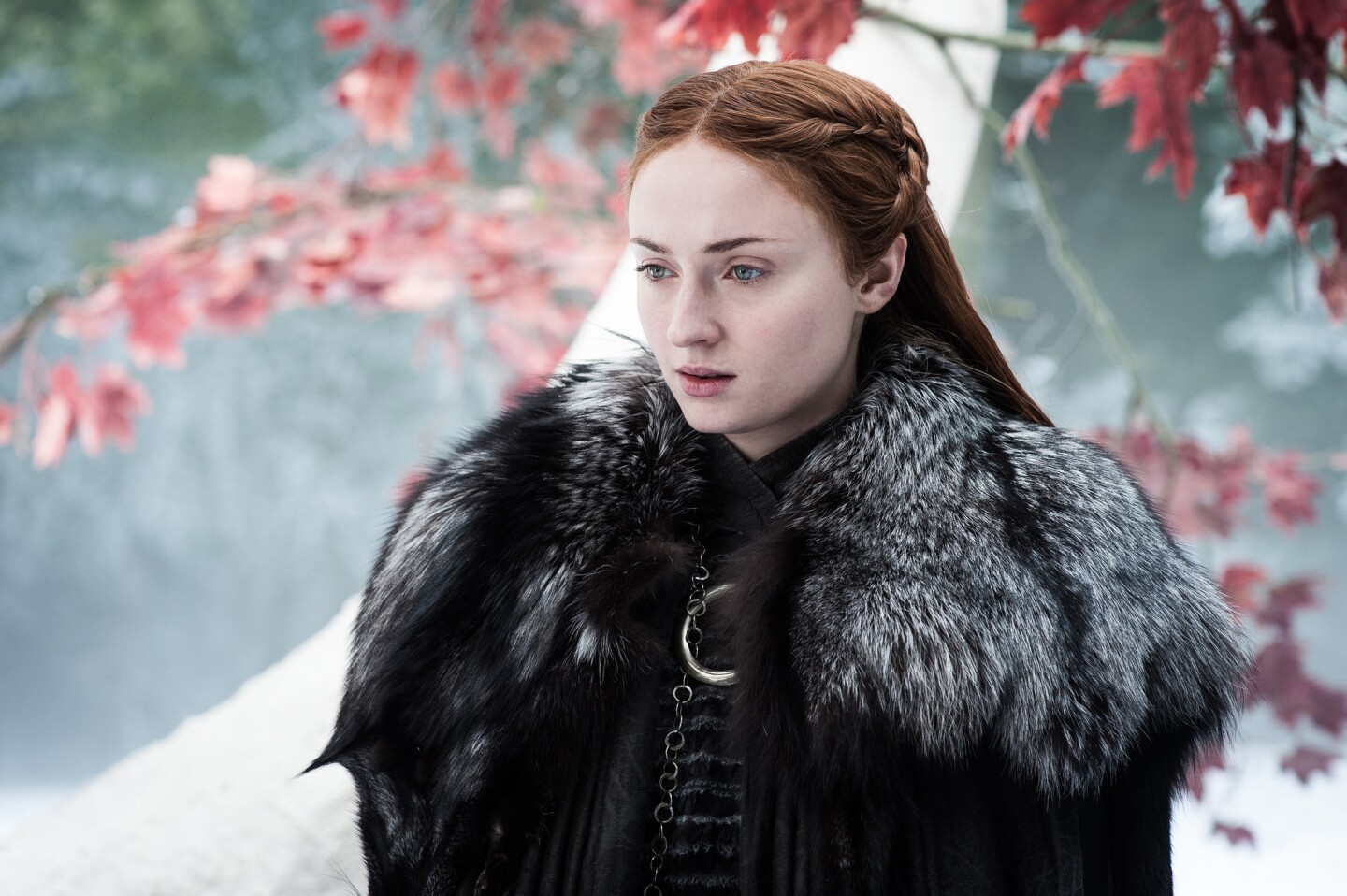 Sansa Stark | Season 7
Although Jon is named king in the north, Sansa shows she is no less capable of leading. While Jon worries about White Walkers, she is concerned more with he Lannisters. When Jon leaves Winterfell to meet Daenerys, he puts Winterfell in Sansa's hands.
(Helen Sloan / HBO)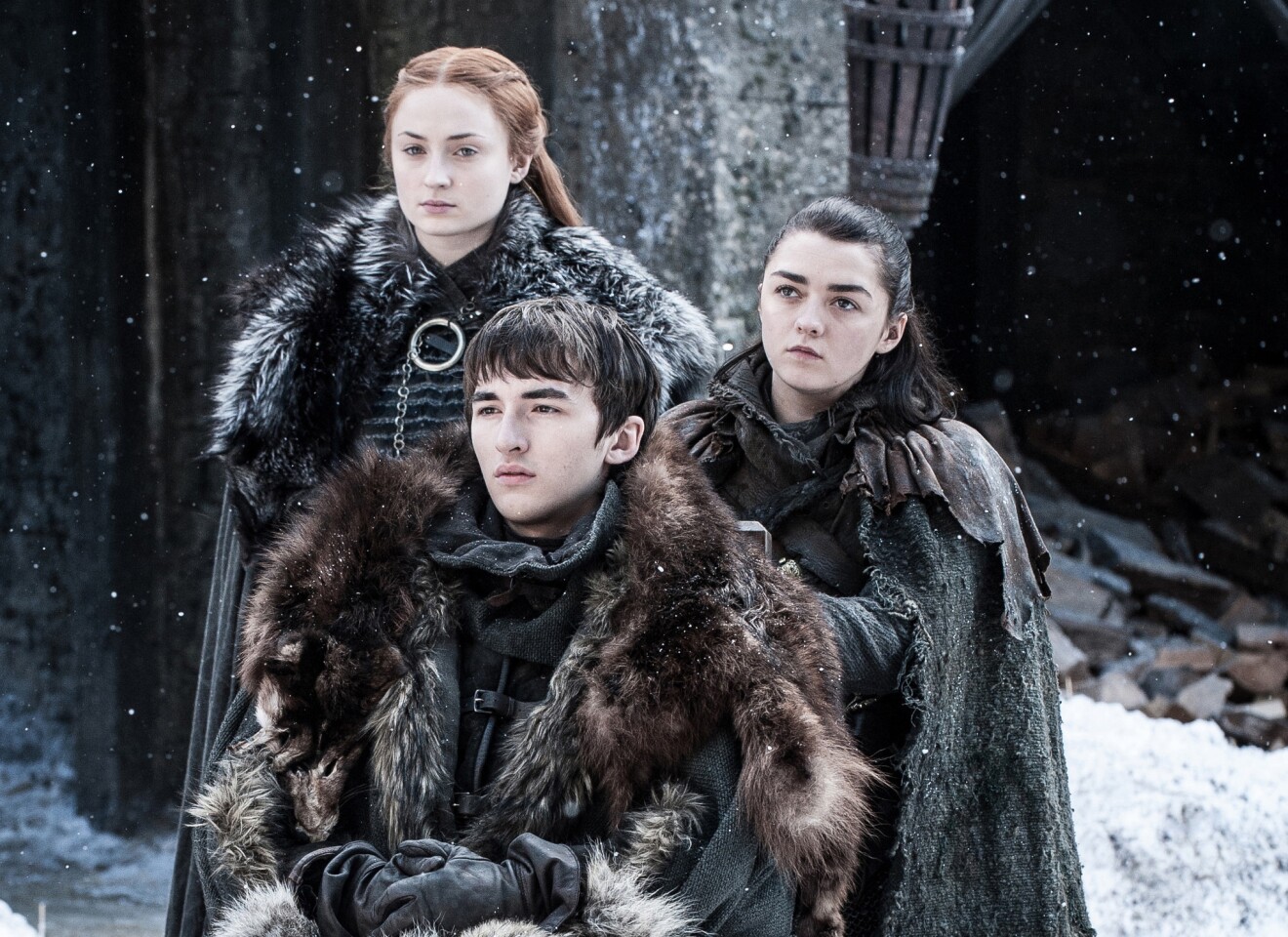 Starks reunited | Season 7
After Jon leaves for Dragonstone, Bran makes his way to Winterfell to seek out his siblings. Not long after, Arya also arrives. The surviving true Starks are all reunited in their childhood home, with Jon just a raven away.
(Helen Sloan / HBO)