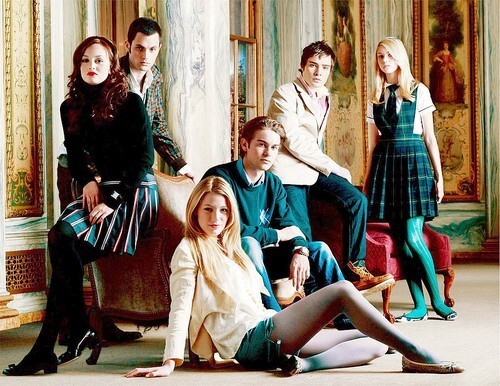 11 Images
10 'Gossip Girl' style essentials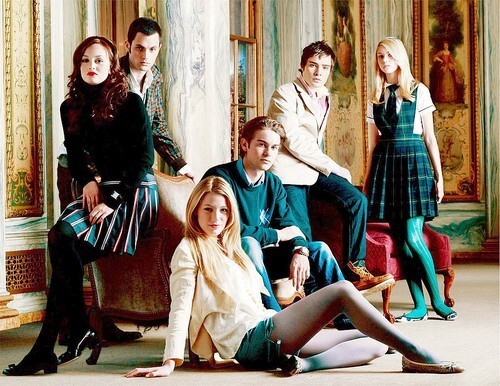 By Stephanie Lysaght, Los Angeles Times Staff Writer
Being a character on the CW's "Gossip Girl" isn't easy. First off, there is the scandal. We're talking mental breakdowns, drug problems, unwanted pregnancies, eating disorders, and underage drinking… and that was just Season 1! Not only do the ladies of "Gossip Girl" have to wade through all that drama, but they also have to look spectacular doing it. Think you've got what it takes to be part of their elite snob squad? Well, we've included a handy checklist of items you'll need to get started.
(Timothy White / The CW)
White tights
If you're like most women, you haven't worn white tights since you were 5 and your mom dragged you to ballet class. Let's face it; they're not the most flattering garment on the planet. Well, tough. According to Blair Waldorf, you're never too old for white tights! (The white ice skates with pink pom poms, however, are optional.)
(The CW)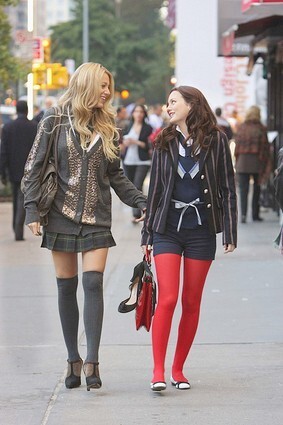 Thigh-highs
We haven't seen this trend since "Clueless," but schoolgirl chic is back with a vengeance on "Gossip Girl." Here, Serena rocks the style with aplomb.
Note: Thigh-highs are about as forgiving as white tights, so if you're under 5'9" and want to wear them, we suggest growing.
(Eric Liebowitz / The CW)
A poufy party dress to pout in
When disaster strikes, you should always be wearing a poufy party dress. It's by far the best outfit to sulk in, as demonstrated here by drama-magnet Blair.
(The CW)
A super-hot mom
Meet Lily van der Woodsen, super-hot Serena's super-hot mom. Because when you're that wealthy, nobody should age.
(The CW)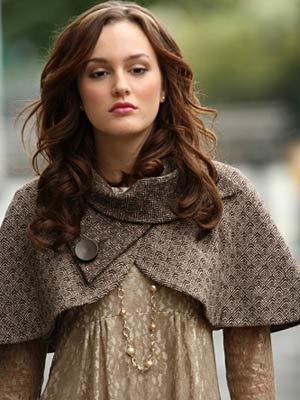 A caplet.
What's a capelet!? If you need to ask, you might as well just give up now.
(The CW)
A gold mask
I keep a spare in my glove compartment. A Gossip Girl never knows when she might get a last-minute invite to a masquerade ball.
(The CW)
An extensive headband collection
The headband is an absolute right of passage for Blair and her devoted underlings.
(K.C. Bailey / The CW)
Shoulder bones that could cut glass
Because everybody knows that clothes hang better when your body resembles a coat hanger.
(The CW)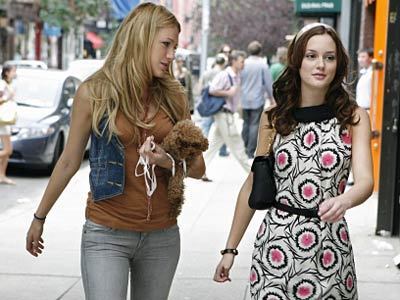 A pint-sized pooch
This one's a given, but I thought I'd still mention it. Hold a pint-sized pooch whenever possible, assuming it doesn't clash with your outfit.
(The CW)
Silk pajamas
Your responsibility to look gorgeous does not stop just because you happen to be alone, asleep, or in a pitch-black room. Note the detailed cutouts on Blair's silk robe, along with her omnipresent lipgloss.
(The CW)