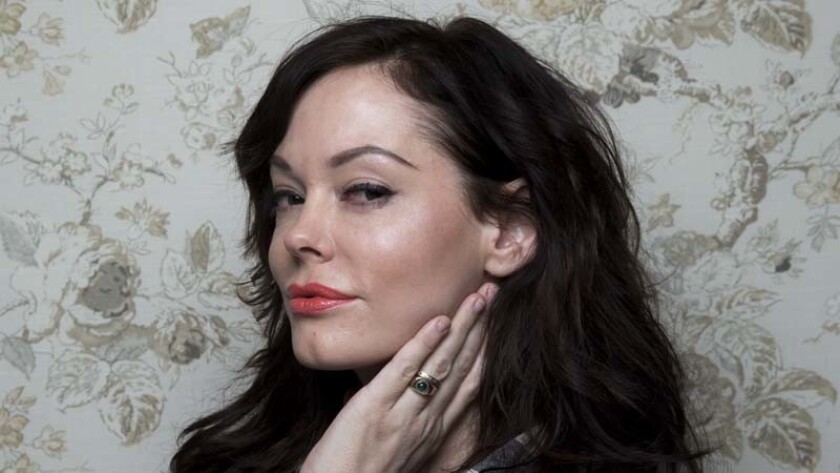 Reactions to an exposé alleging decades of sexual misconduct by Hollywood heavyweight Harvey Weinstein varied on social media from relief to snark to applause for the women — actress Ashley Judd among them — who came forward with their stories.
The film producer said in a statement that he would take a leave of absence in wake of the explosive New York Times investigation, which details decades of alleged inappropriate sexual advances. Weinstein's lengthy and bizarre statement, which referenced the '60s, Jay-Z and the NRA, was the target of a lot of ribbing on Twitter. His attorney Lisa Bloom's statement earned a few too.
READ MORE: Harvey Weinstein to take leave amid sexual harassment claims, threatens lawsuit>>
Judd, whose personal story led the investigation, didn't have any additional commentary aside from tweeting the article. However, actress Rose McGowan, who appeared in the Weinstein Co.'s "Scream" franchise and reportedly settled a lawsuit years ago with the 65-year-old producer, fired off a series of tweets about female empowerment. Unabashed Hollywood feminists Lena Dunham and Amber Tamblyn also added their voices to the conversation.
Here's some of what they and other folks in the entertainment industry and the media had to say:
Women fight on. And to the men out there, stand up. We need you as allies. #bebrave

— rose mcgowan (@rosemcgowan) October 5, 2017
Anyone who does business with __ is complicit. And deep down you know you are even dirtier. Cleanse yourselves.

— rose mcgowan (@rosemcgowan) October 5, 2017
Hollywood producer I know: "Shocked it's taken so long for a Harvey Weinstein behavior expose. One of the most open secrets in Hollywood."

— Jake Tapper (@jaketapper) October 5, 2017
The woman who chose to speak about their experience of harassment by Harvey Weinstein deserve our awe. It's not fun or easy. It's brave.

— Lena Dunham (@lenadunham) October 5, 2017
Would have recommended at least 2 years as caged sub to a bunch of Bard gender studies profs before Weinstein issued that pathetic apology

— Lena Dunham (@lenadunham) October 5, 2017
Harvey Weinstein: I feel real bad about all the harassment
Also Harvey Weinstein: I'm suing you for writing about the harassment https://t.co/zuBzkahlq3

— Christopher Ingraham (@_cingraham) October 5, 2017
When did you meet YOUR Harvey Weinstein? I'll go first: I was a 17-yr-old co-op student and he insisted on massaging my shoulders as I typed

— Anne T. Donahue (@annetdonahue) October 5, 2017
Weinstein told NYT he "sincerely apologize[s]" for his behavior, is going on leave.
His lawyer tells Hollywood Reporter he is suing us.

— Nick Confessore (@nickconfessore) October 5, 2017
There was also a lengthy statement from Gretchen Carlson, the former anchorwoman whose allegations of sexual harassment and retaliation in a lawsuit filed against the late Roger Ailes opened floodgates at Fox News.
"Most disturbing," she wrote, "is the fact that this company required employees to agree to secrecy before they were even hired. ... So, the harassers are free to harass again, sometimes for decades, and the women are forever silenced."
My statement re:Harvey Weinstein sexual harassment revelations. When will we finally say enough? Thx to all the brave women who spoke up. pic.twitter.com/Ul8fLtr7Fg

— Gretchen Carlson (@GretchenCarlson) October 5, 2017
Follow me: @NardineSaad
---