6 Images
Kelly through the years
2002: Clarkson croons what became her first hit, "A Moment Like This," upon winning "American Idol."
(Lucy Nicholson / AP)
2003: The singer hits the radio station-sponsored pop stadium circuit with a stop at Zootopia in New Jersey.
(Mark Mainz / Getty Images)
2004: That's her sultry side showing during a Lifetime Television cancer benefit concert at L.A.'s Wiltern Theater.
(Kevin Winter / Getty Images)
2005: She shoots high and scores, taking to the stage in New York City's Madison Square Garden.
(Andrew H. Walker / Getty Images)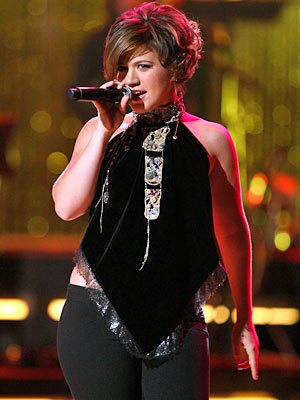 2006: Honoring Reba McEntire, whose voice "always made me feel peaceful," at "CMT Giants" in Hollywood.
(Kevin Winter / Getty Images)
2007: Clarkson revs up the crowd before the start of February's Daytona 500 in Florida.
(John Raoux / AP)