Live
L.A. Without the NEA
L.A. without the NEA: What does that look like? If the National Endowment for the Arts were to lose its funding, as has been proposed by President Trump, would many people notice?
Would you?
The Times is setting out to answer that question in this series that looks at the NEA through the lens of one city and its environs, where the proposed cuts have the potential to affect gargantuan arts institutions and grass-roots programs alike.
For a giant like the L.A. Phil, how does the NEA factor into the big picture?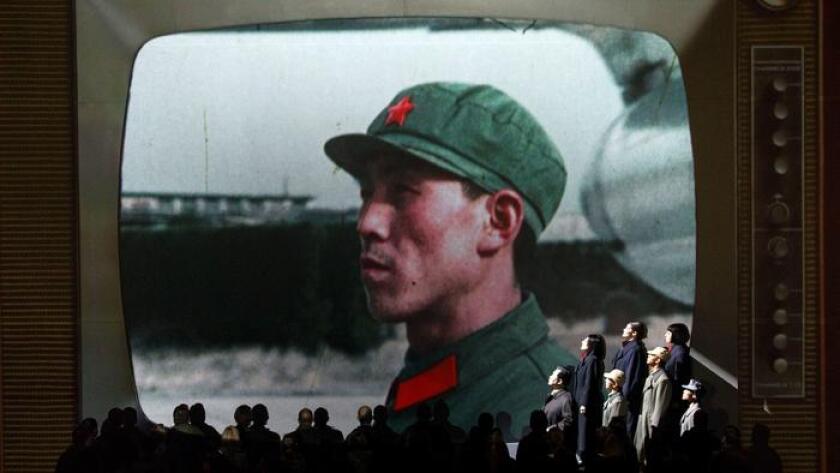 The Los Angeles Philharmonic is hardly a shoestring operation, with its $255-million endowment and an annual budget of $120 million for the 2015-16 season. The 106-member orchestra led by Gustavo Dudamel is considered one of the most preeminent in the world, not to mention the most financially secure in the country.
So why, then, with its ticket sales and network of donors, would the L.A. Phil seek funding from the National Endowment for the Arts?
Here's one answer: to push the art of music forward. For its 2016-17 season, the L.A. Phil received two NEA grants, one of $90,000 for its in/Sight program pairing video art with orchestral and choral music — one way the orchestra has been drawing new audiences to Walt Disney Concert Hall. The funds went toward artist fees, marketing and production costs for the video art and pre-performance talks for four concerts, the L.A. Phil said. The other NEA grant, for $20,000, went toward the Inside the Music program led by journalist Brian Lauritzen, offering four videos, talks and an online game to round out the concert-going experience.
Another reason why such a large organization bothers with relatively small NEA grants? In a word: partnerships.