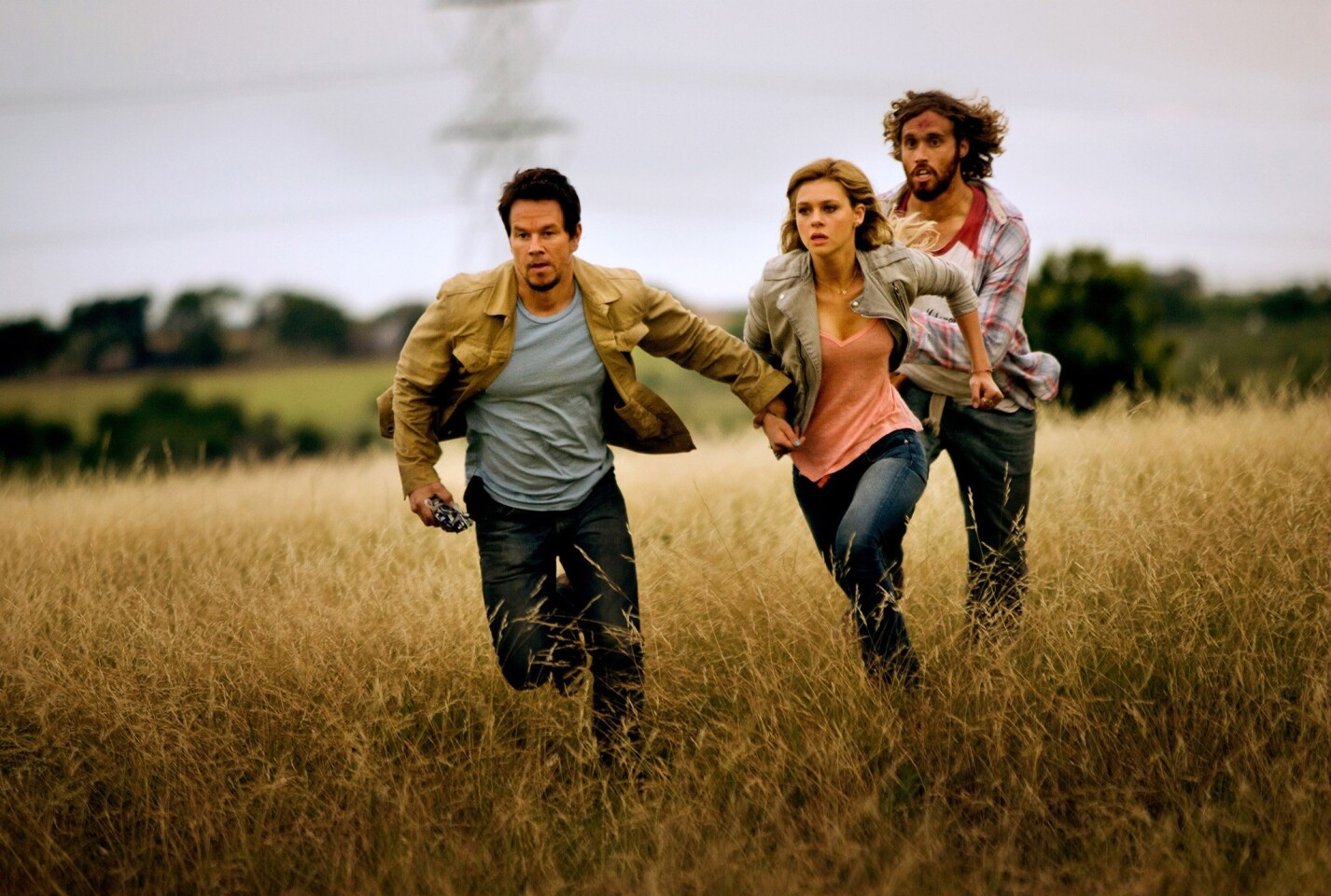 95 Images
Overrated / Underrated 2014: Iggy Azalea, 'The Final Member' and more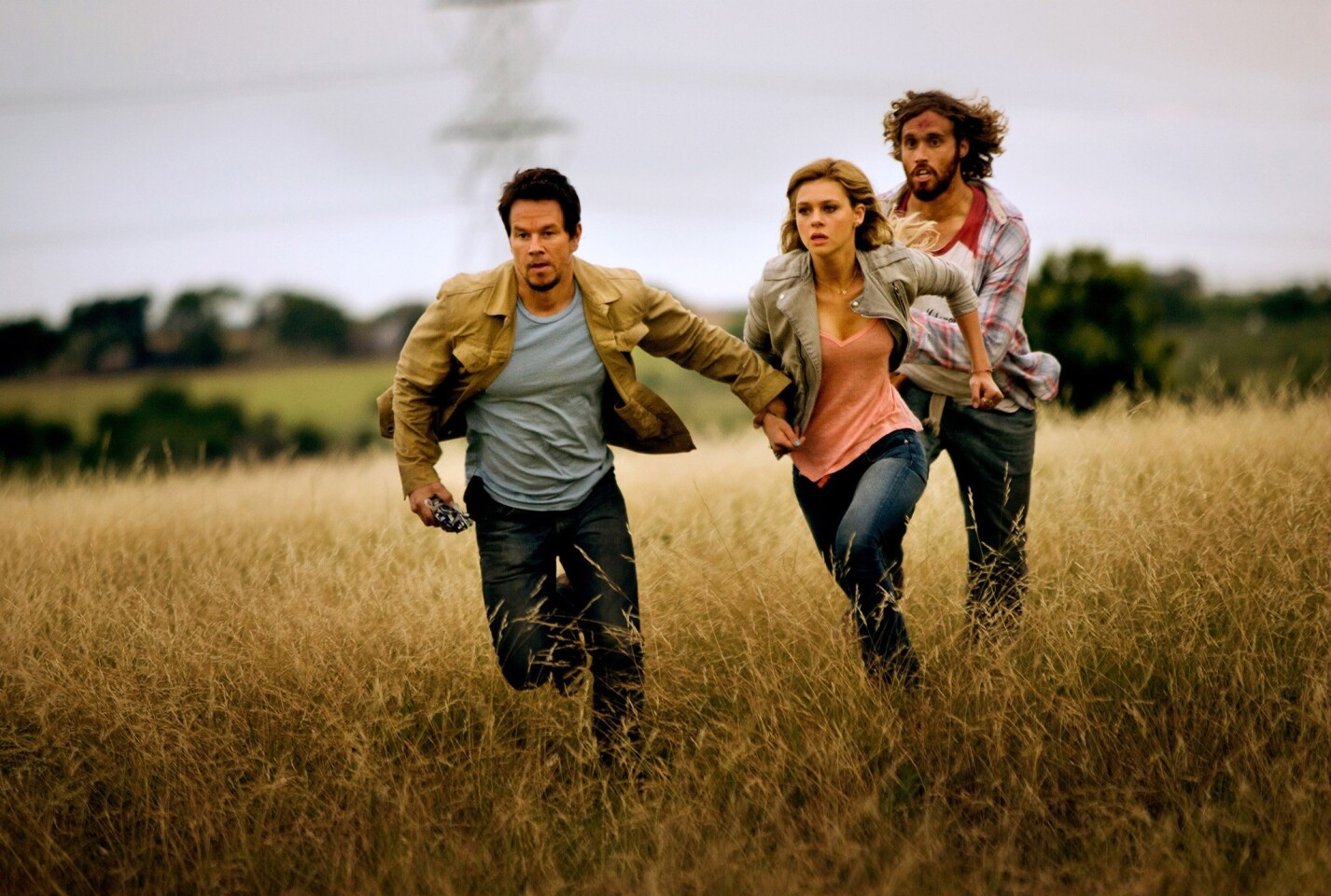 Noisy, over-the-top and deliriously dumb, the "Transformers" franchise is the Nickelback of the cinema: Few adults admit to liking it, but clearly someone is buying. While Internet commenters smirk at brain-dead dialogue, wooden acting and Michael Bay being Michael Bay, the movie has made talking truckloads of money. Bad video games passing as films are funny in theory, but with each successful sequel it feels like we're the joke.
(Paramount Pictures)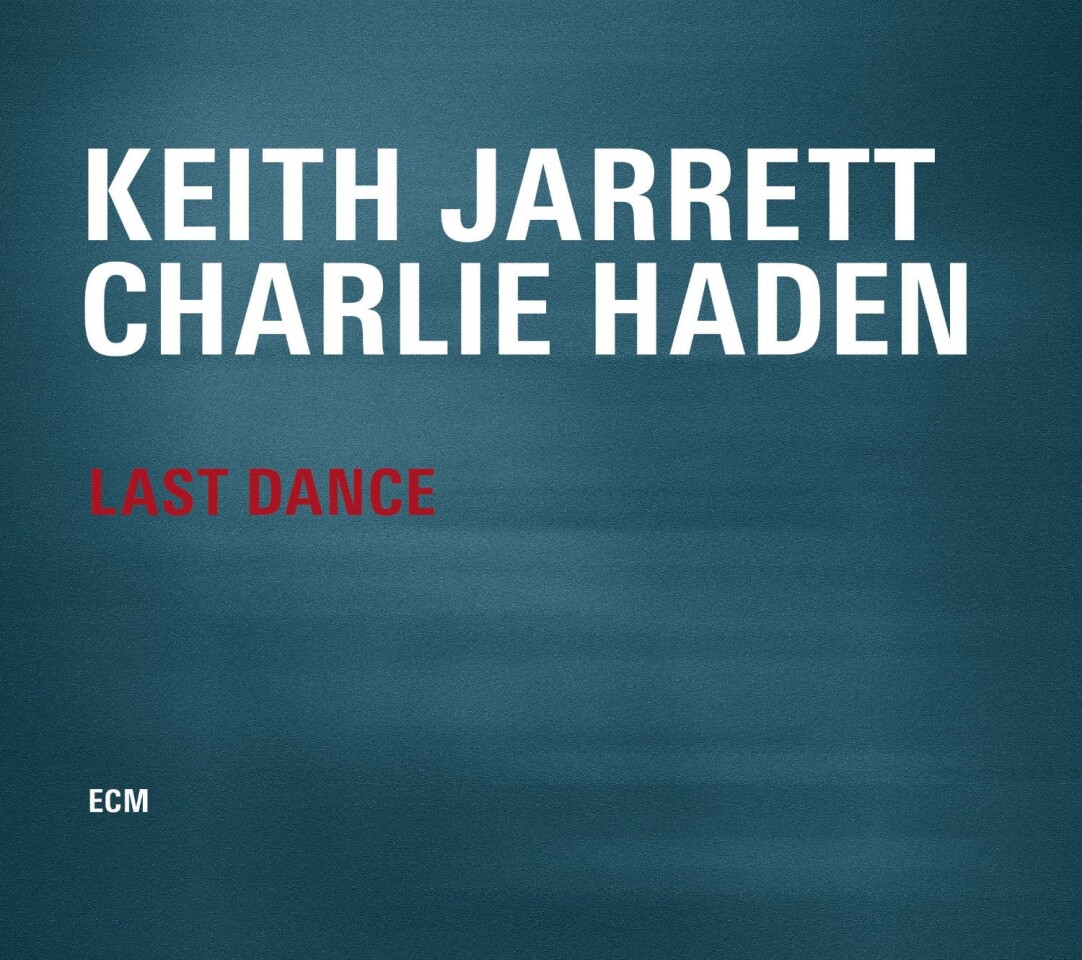 Has any album of the past 10 years carried a more ominous name? Released last month, this thoughtful and expansive exploration of the jazz songbook by a pair of masters draws from the same intimate sessions that produced the lovely "Jasmine" duets from 2010 -- an unfortunate necessity given Haden's recent struggles with post-polio syndrome. A rich, enchanting listen, but may its title be proved an utter lie.
()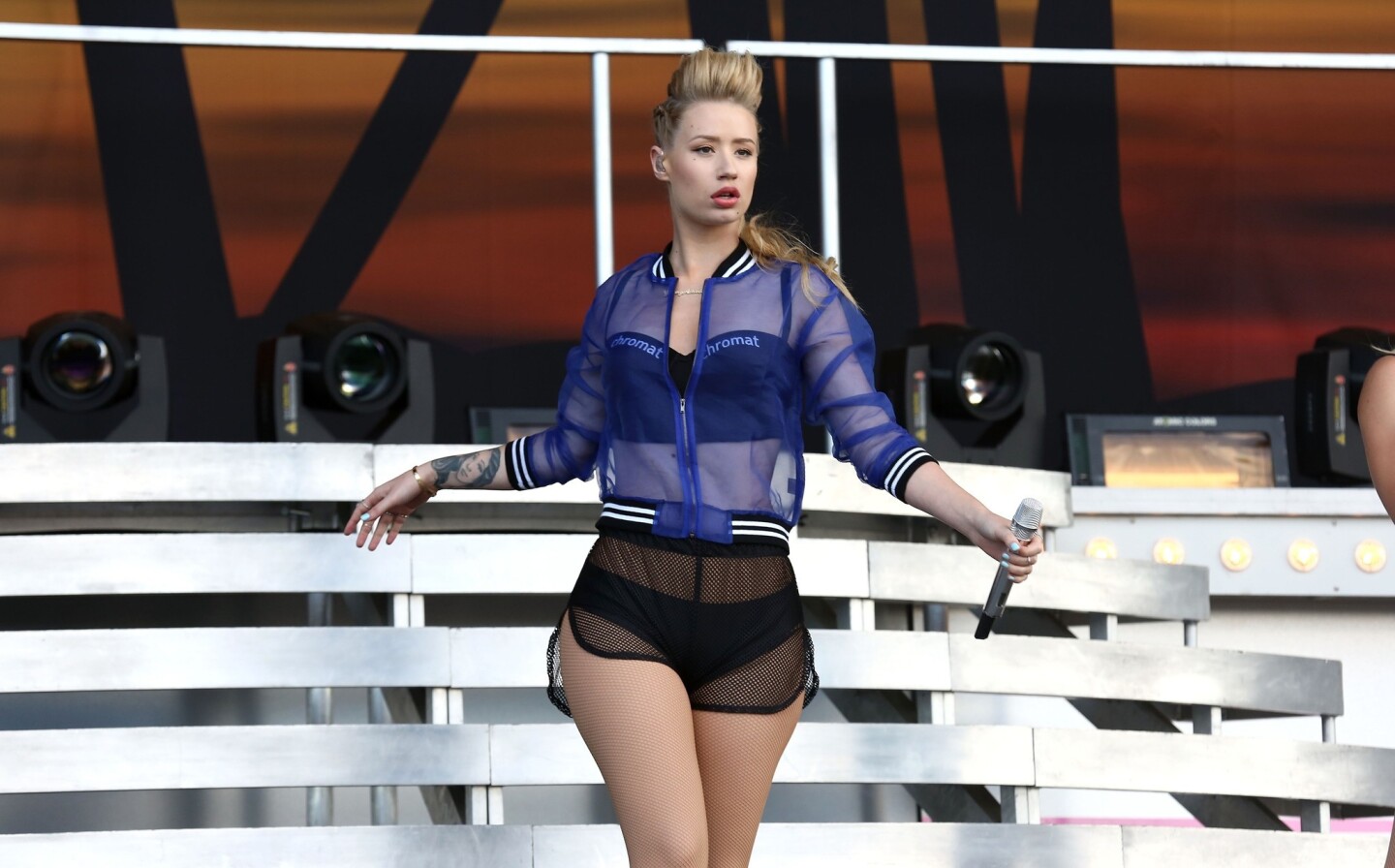 If you took anything from last week's BET Awards -- not always an easy task with awards shows -- it's that hip-hop star/ex-"Idol" judge Nicki Minaj does not care for this Australian rapper, and with good reason. Despite the chart-topping "Fancy," Azalea's shallow sound offers the same mimicry that made the equally blond Macklemore a Grammy darling. Azalea's rapid-fire wordplay shows flashes of talent, but at least "Same Love" tried to say something new.
(Tim P. Whitby / Getty Images)
Maybe you've heard about this documentary and thought, "Sure, it's about the world's only museum dedicated to male genitalia. How weird can it be?" Far more so than expected but with an odd sweetness thanks to the matter-of-fact drive of curator Sigurður "Siggi" Hjartarson (who assembled the collection in Iceland) and the odd contenders for the museum's first human specimen. See it, then write your own puns for this space.
(Drafthouse Films)
First gaining notice in the early '00s with the rootsy folk group the Be Good Tanyas, Holland has earned steady acclaim with a lush, rounded voice and a weaver's way of tying together blues, country and rock into a sound that straddles classic and current. Here Holland dips into rougher waters, adding layers of barbed noise and Crazy Horse-shaded guitars to circle her every twisted word. It may be dark, but Holland shines.
(Anti-)
A platinum-selling single that rose to prominence late last year, this potent depressant still roams the airwaves. Beneath its swooning chorus -- and there's not really much else to it -- is the kind of bombastic, piano-glossed swooning that's better left to weepy teen dramas than public spaces. But if you're craving the kind of mawkish ballad that makes Air Supply sound upbeat, all your eye-dabbing dreams have come true.
(Brian van der Brug / Los Angeles Times)
Though typically home to as many talking heads and talking points as a 24-hour news network, ESPN scored with its "30 for 30" documentary series, and this collection is no exception. Starting with the nearly incomprehensible tragedy of the 1989 Hillsborough stadium disaster involving the deaths of 96 Liverpool fans, the series proves that -- much like this year's World Cup -- some of the best sports stories lie beyond these shores.
(ESPN)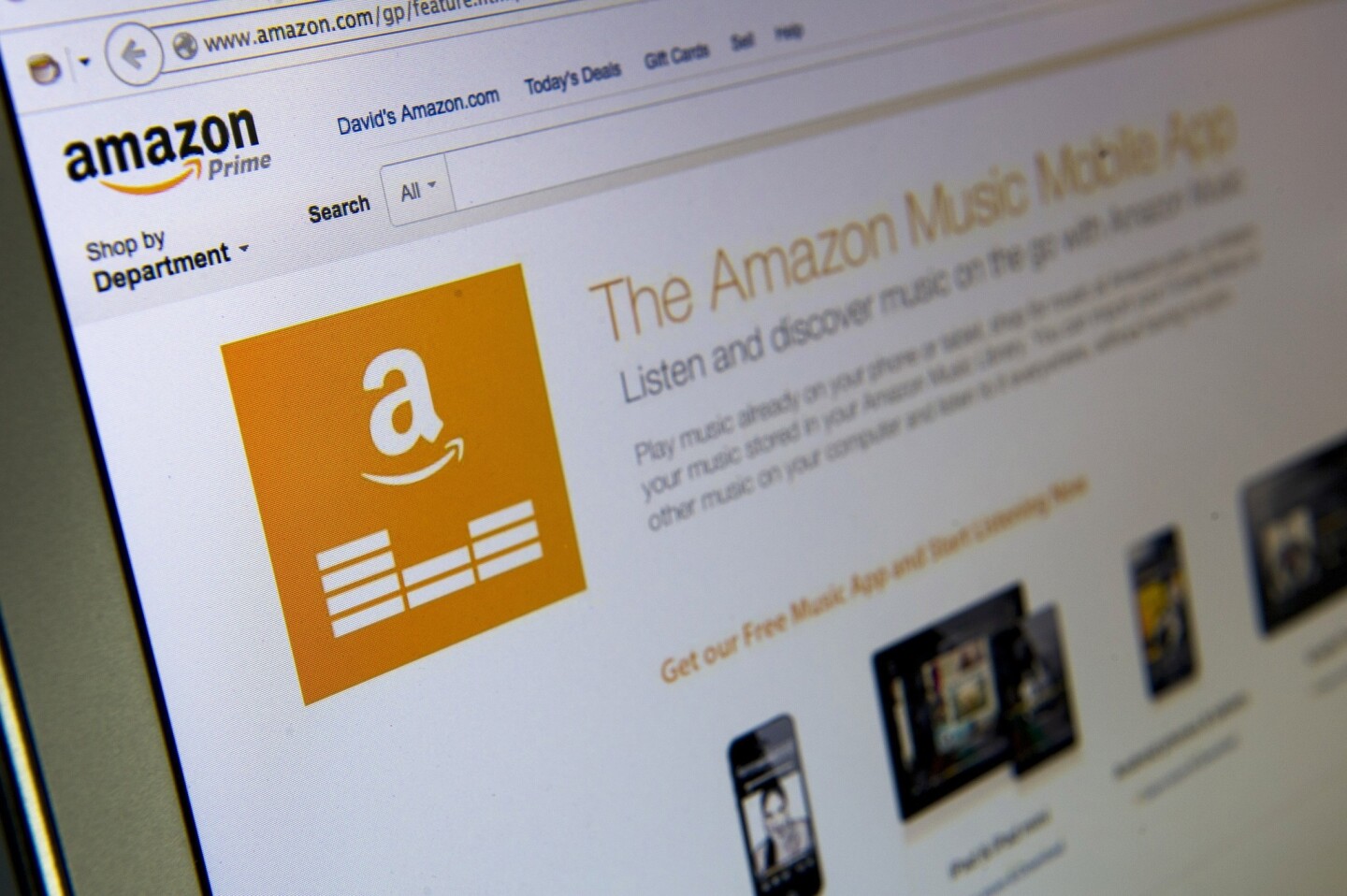 As music continues transforming from something owned to something conjured from a distant electronic fog, Amazon has joined the streaming-music field with a new perk for its Prime members service that offers a variety of pop albums for the same $99 a year. Though it's a narrow selection compared with Spotify and Rdio, what is it about a company that sells everything that underscores how roughly a million songs are now worth almost nothing?
(David Paul Morris, Bloomberg)
After six seasons, HBO's campy vampire soap opera goes into its last good night with a final run of episodes starting Sunday. And while series creator Alan Ball's demented concoction offered some silly and self-aware pleasures in its quest to touch all the horror-fantasy bases, this show has always been more concerned about breaking new ground in sex, silliness and gore than anything else. Rest in merciful peace.
(HBO)
This documentary about singer and activist Kathleen Hanna of the underground riot grrrl band Bikini Kill does more than show an underappreciated musician in a new light. In addition to revealing Hanna's fascinating if sadly illness-ravaged recent output with Le Tigre and the Julie Ruin, the film also highlights a tireless and distinctively vocal commitment to feminism and equality that begs the question why more haven't followed in her footsteps.
(Lindsay Brice / IFC Films)
One of the most talked-about films at Sundance last year, this micro-budgeted indie has an audacious conceit as a thriller filmed entirely (and without consent) at Disney World. And yet, for a surrealist story of a father's descent into madness at the Magic Kingdom it's remarkably tedious and feels like a missed opportunity. Want to see someone suffer a psychotic break at a Disney theme park? Film someone as they see the ticket prices.
(Mankurt Media)
Splitting time between clarinet and tenor saxophone, Guiffre was a lesser known yet still influential figure in jazz up to his death in 2008. This year may bring a welcome lift to his profile with the rich, Guiffre-inspired "Riverside" album from trumpeter Dave Douglas and "The Jimmy Guiffre 3&4: New York Concerts," a bracing, odd-angled live set from 1965 that at times recalls Ornette Coleman with a restless, freewheeling spirit that still sounds ahead of its time.
()
Now in its third season, this surrealist cross between "Pee-wee's Playhouse" and a standard talk show has acres of talent in the otherworldly improvisations of Reggie Watts and comic guests eagerly playing along, but too often this show isn't so much funny as it is an elaborate commentary on what's considered funny. It's like molecular gastronomy: intriguing to look at but often not nearly as satisfying as the thought behind it.
(IFC)
The actor didn't earn as many headlines in the U.S. as his native Britain, but comedy fans lost a uniquely twisted talent with his death last weekend. Briefly appearing in these shores in the manic '90s curio "Drop Dead Fred," Mayall is maybe best remembered as the leftist poet (far left above) in the strange and occasionally sick U.K. sitcom "The Young Ones," a show that united fans of British comedy and British punk while on MTV in the '80s. R.I.P., Rik.
(BBC)
Not to be confused with the world police organization, which seems properly rated, this stylishly brooding New York City band recently announced a new album, -- terrific news for those unaware of the existence of Joy Division or New Order. If this is nostalgia for 2002, when Interpol's infectious but empty "Turn on the Bright Lights" debuted, you should know that Good Charlotte and Nickelback were also big that year. Are we really ready to go back down this road?
(Brian van der Brug / Los Angeles Times)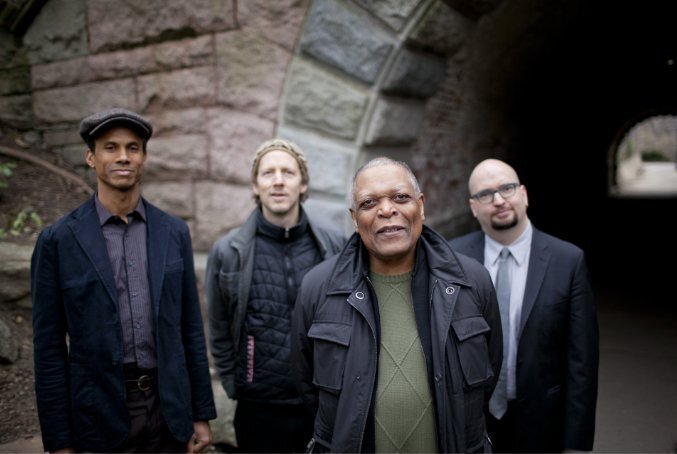 A well-traveled drummer with a list of collaborators that includes jazz royalty such as Miles Davis, Charles Lloyd and Herbie Hancock, Hart has been a gratefully prolific bandleader as well of late; his recently issued "One Is the Other" is his second album with a quartet that includes Bad Plus pianist Ethan Iverson and saxophonist Mark Turner. Hart comes to the Blue Whale on Thursday and Friday in a pair of shows that should be considered required viewing.
()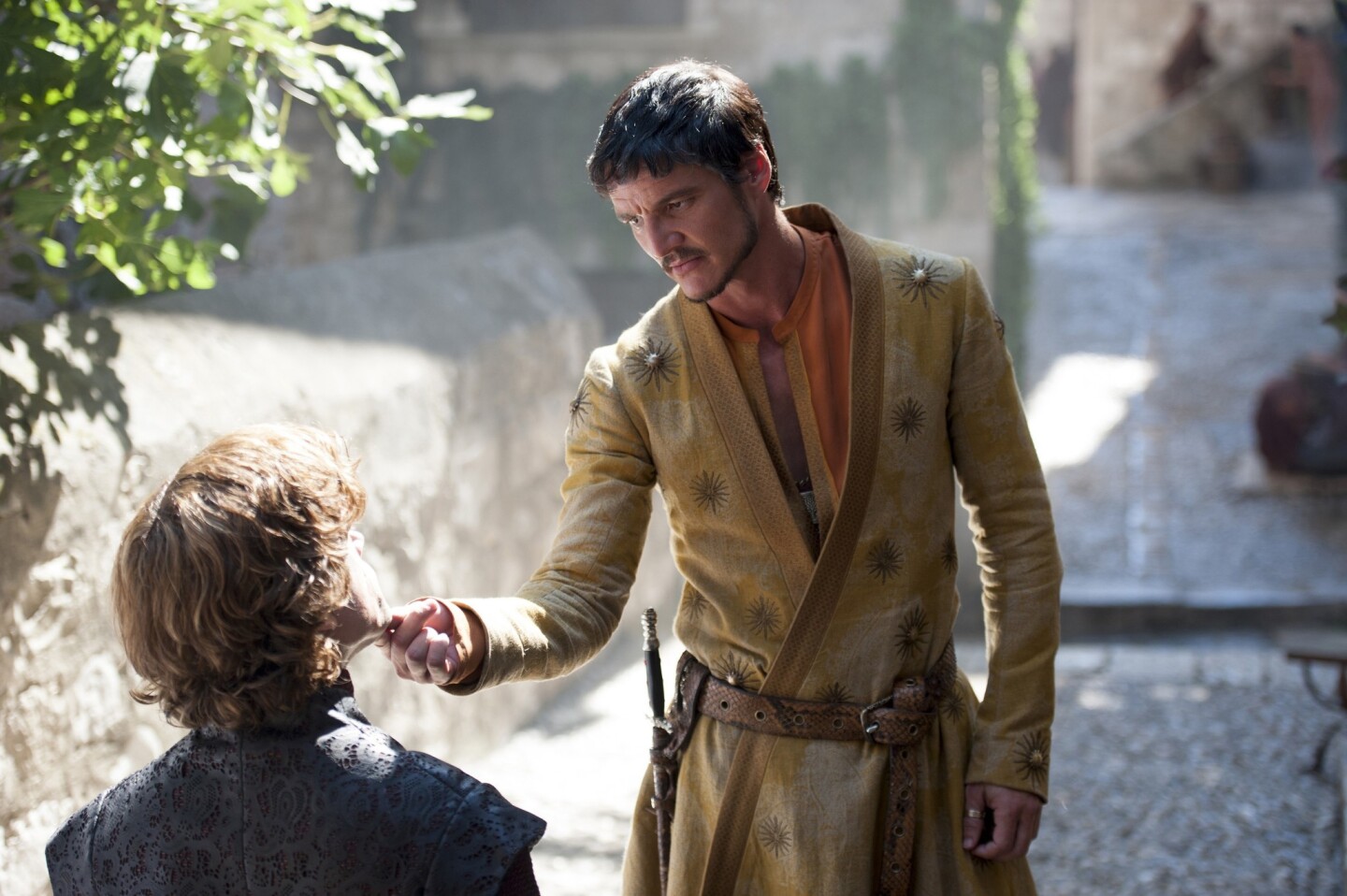 Earning near-universal acclaim for a season packed with almost as much ambition and intrigue as bloodthirsty nihilism, this epic drama is getting exhausting. In addition to the escalating gore, why the disproportionately graphic punishments for any character who dares seem heroic? Not to say we always need happy endings, but maybe "fantasy" isn't the best term for this genre. Is "brutal reality with dragons" too cumbersome?
(HBO)
The rapid-fire wit of "Veep" and writer Armando Iannucci (of the similarly lacerating "In the Loop" and "The Thick of It") can be too acidic for binge watching, but one standout in HBO's comedy is this actor, who portrays communications director Mike McLintock. With chops honed by the same Upright Citizens Brigade that gave us Amy Poehler, Walsh keeps the depictions of D.C. ambition and incompetence at the edge of the absurd but no less biting.
(Bill Gray, HBO)
Danny Boyle is one of the more interesting filmmakers today -- "Sunshine," "127 Hours" and "Trainspotting," anyone? -- but he's also one of the most uneven. That's never been more true than with this stylishly incomprehensible heist film that must be a thrill ride for anyone who equates hypnotism with alternate realities. You have to feel for the underserved Rosario Dawson; at least her costar James McAvoy had that indie hit "X Men" to fall back on.
(Fox Searchlight Pictures)
This Belgian singer and flautist has earned a steady swell of notice in Europe. Her blend of echo-laden atmosphere with languid, crystalline vocals imagines a more jazz-informed Portishead headlining a noirish nightclub in an as-yet unreleased David Lynch movie. A sultry mix of feathered percussion, cascading piano and ominous yet subtle electronics, De Biasio's dreamy, intoxicating sound makes any room feel a little darker.
()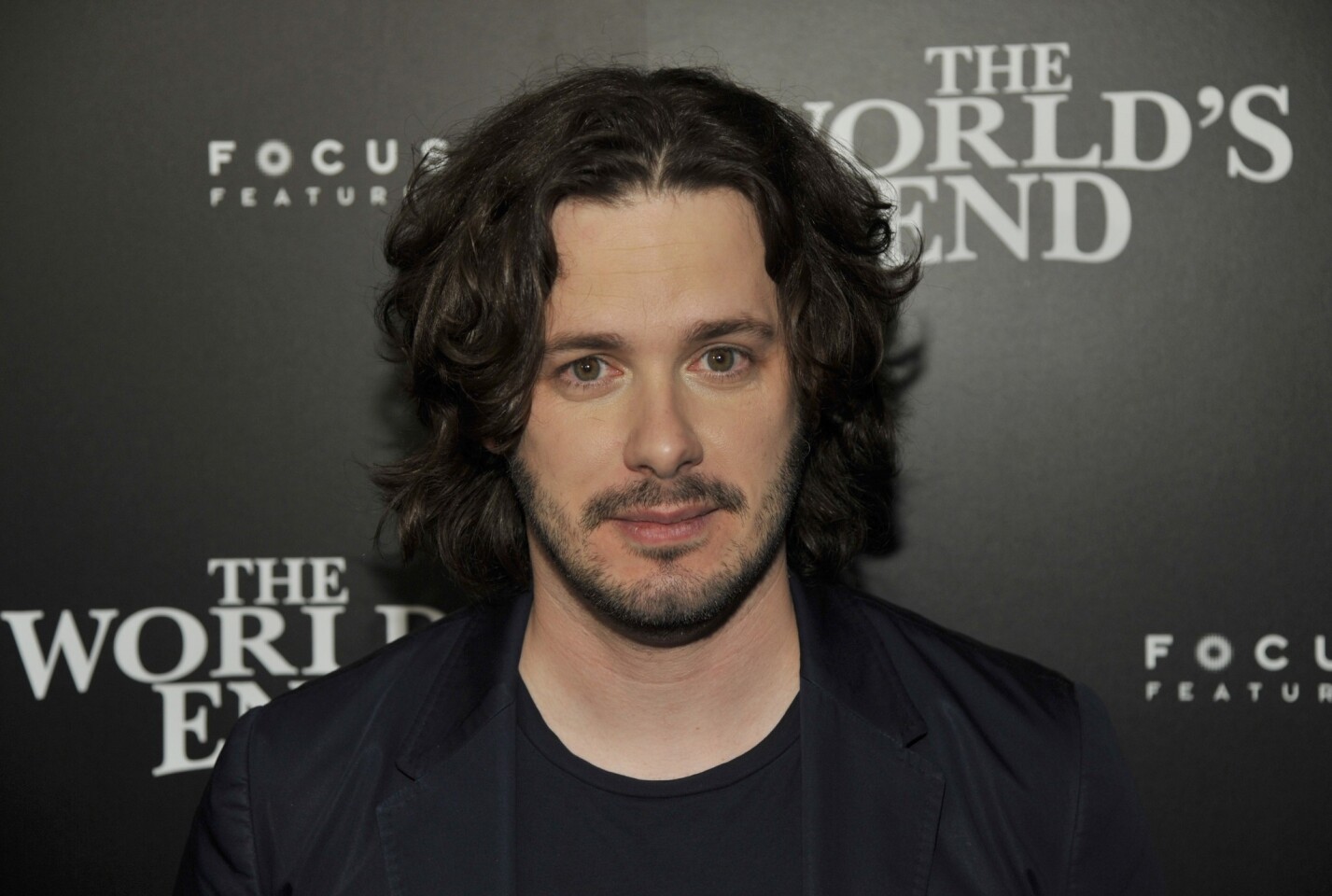 In news that that sent ripples through the comedy and lesser-known comic book-fan community last week, Edgar Wright -- director of "Cornetto Trilogy" genre mash-ups "Shaun of the Dead" and "Hot Fuzz" -- was removed from adapting this insect-leading hero's jump to the screen. The good news? Now Wright is free to bring his reliably skewed eye to something other than the increasingly tiresome trough of Marvel comics, something that leaves us all better off.
(Chris Pizzello / Invision AP)
The Memphis power-pop band Big Star has earned enough acclaim among critics and record collectors to nearly land on the other side of the column. But even if you've heard "September Gurls," "Thirteen" or "O My Soul," this film paints a compelling, even heartbreaking portrait of one of American pop music's should've-been success stories. If you're not already part of this band's obsessive cult, this may make you one.
( Magnolia Pictures)
Has anyone seen Steve Carell? Dark-haired fellow, about this tall, capable of inducing near-hysterics with a mix of the absurd and odd vulnerability on "The Office," "The Daily Show" and "The 40-Year-Old Virgin"? Because not even his reliably likable presence as costar and executive producer could brighten this dreadfully dumb newcomer, which mixes the free-form anarchy of improv with the thoughtful pleasures of watching people fall down. Come back, Steve.
(Ray Mickshaw FOX)
How often does "experimental" music sound this heartfelt? A key figure of the New York "no wave" scene of the '80s who collaborated with the Lounge Lizards and the Golden Palominos, the Brazilian-born Lindsay merged the delicate melodies of Brazil with flashes of jagged chaos on guitar. A broad sampling of his work, live and in studio, is collected on this two-disc set, which at times can sound lush, poetic and unhinged.
(Northern Spy Records)
With Stephen Colbert taking over "Late Show" after the retirement of the masterful David Letterman, maybe we shouldn't be surprised that Craig Ferguson is also leaving his show, one of the last outposts of strangeness on the after-hours circuit. Though Colbert has potential, we're a long way from the days when these shows offered more than another benign stop on the promo circuit. Just look at the ingratiating, Internet-courting antics of Jimmy Fallon.
(Sonja Flemming, AP)
Can you be an overnight success after 10 years? First founded in Boston, this quartet delivers a heartfelt blend of vintage R&B with jazzy flourishes led by the shimmering voice of Rachael Price. The breakthrough album "Bad Self Portraits" was released this year, and the band has shown up on David Letterman's and Stephen Colbert's shows and December's New York City concert inspired by the Coen brothers' "Inside Llewyn Davis." Try the title song and never look back.
(Deidre Schoo)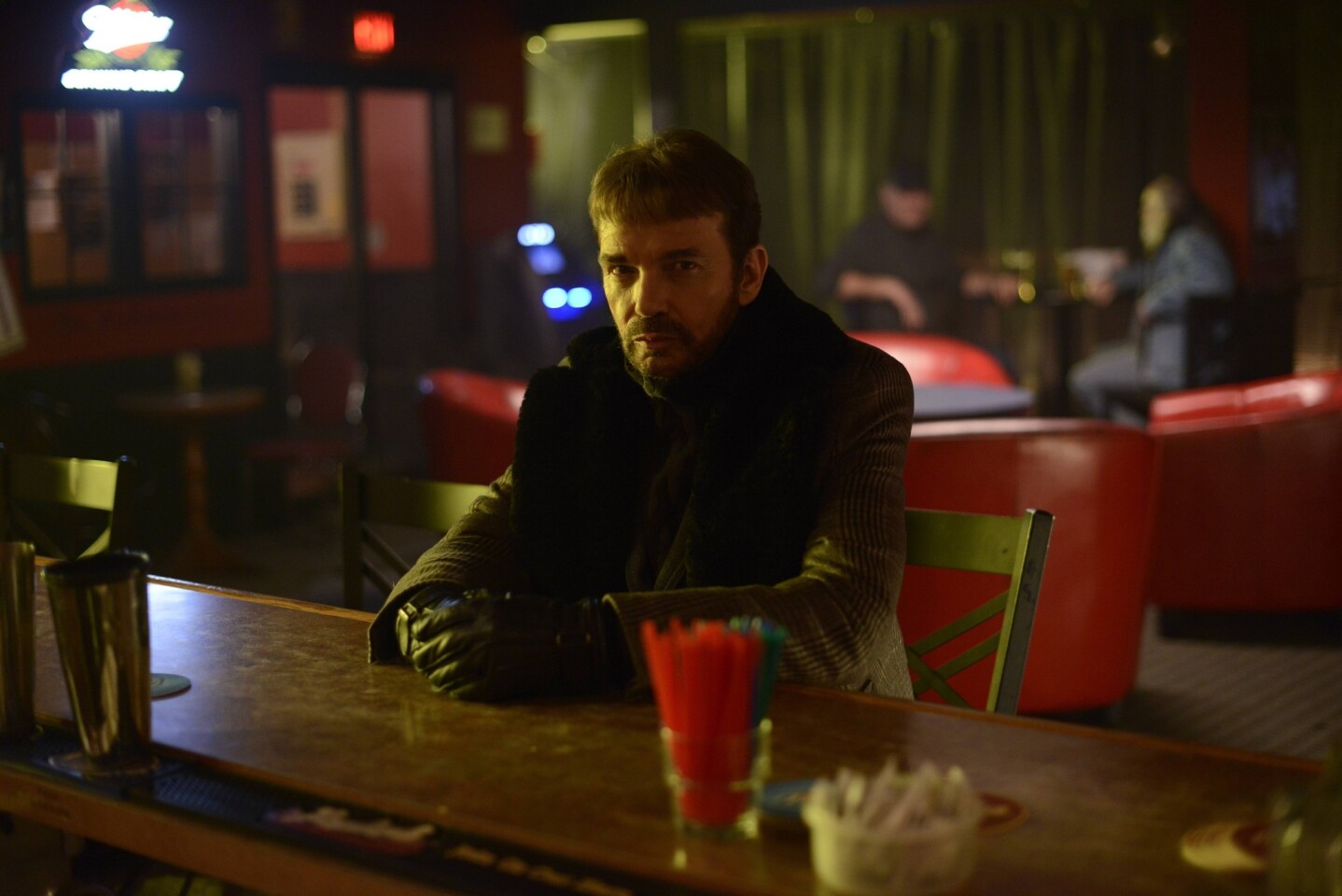 Bringing this idiosyncratic Coen brothers film to the screen was never going to be easy, and though the new FX series set in the film's politely cold-blooded world wobbled at first, its footing is secure thanks in part to a strong cast led by this character actor. Already familiar with the Coens' style as the laconic barber from 2001's "The Man Who Wasn't There," Thornton's dryly menacing hit man is part Anton Chigurh, part mischievous fairy godfather.
(FX)
Part of a durable if inexplicable '50s revival that happened in the '70s (see: "Happy Days" and "American Graffiti"), this theatrical war horse will soon mount yet another comeback as a live musical on Fox next summer. Setting aside the almost diabolical nesting doll of nostalgia this could spawn, are we really at a point where there's a shortage of campy "Grease" revivals? On the bright side, we've dodged a fond look back at "Phantom of the Opera" for one more year.
(Paramount Pictures)
Fans of Bill Frisell's Americana-dusted jazz should be familiar with this California-born violinist, who has also been heard with Madeleine Peyroux and Lucinda Williams. Though Scheinman's lovely, string-laden jazz has long been worth hearing, particularly her rambunctious "Mischief and Mayhem" ensemble, here she's revealed as an enticing vocal force as well, expertly backed by Frisell and drummer Brian Blade.
(Joshua Black Wilkins)
One of the big winners of a Coachella Valley Music and Arts Festival that saw it drift further from its alt-rock roots and into a costly resort-styled playground for the beautiful people, this Scottish-born DJ-producer out-drew headliners Arcade Fire with big, dumb beats and airy synth whooshes. No hard feelings as EDM takes the reins from rock for a while, but look elsewhere to Darkside, Chvrches and even Skrillex for music that aims for more than easy dance floor thrills.
(Luis Sinco / Los Angeles Times)
One of the most promising TV developments of 2014 is the return of Mike Judge, who in this series may have found the ideal arena for the biting wit of his culture-skewing comedy "Office Space." No aspect of culture is more deserving of skewering than the influential insta-millionaires of our tech-heavy neighbor to the north, and with the talents of actors Kumail Nanjiani ("Portlandia") and Martin Starr ("Freaks and Geeks") he's off to a strong start.
( HBO)
One of the most stylish, celebrated and stylishly celebrated shows on TV, AMC's ponderously paced prestige show mercifully ends this season, and it's oddly hard to care. Though the vintage furnishings have changed, most characters stubbornly refused to evolve along with them, particularly Don Draper, who's now a slightly older womanizing cad. On the bright side, soon Jon Hamm can become the alt-comedy powerhouse he's long yearned to be.
( Frank Ockenfels AMC)
Sure, part of the charm of this film is seeing Gene Hackman wear John Cleese's raincoat from the "Dead Parrot" sketch for an hour, but these NSA-dominated times are well suited for revisiting a true classic of surveillance and paranoia. Hackman portrays an uptight and tormented professional eavesdropper, and while the film may venture over the top in depicting a growing obsession over a recorded conversation, it's also memorably haunting.
()
It began with Ellen, who posed with her famous friends at the Oscars in a glorified phone commercial aimed at Twitter. It was a hit, of course, as was an innocent-seeming shot by a Boston Red Sox star who posed with President Obama in what was really just another shameless phone company plug (much to the dismay of the White House). Let that be a lesson: Unless you're the one for sale, let's return all future self-portraits to their roots: Oil paintings.
(Win McNamee / Getty Images)
Jazz violin isn't a crowded field, but Carter remains a standout regardless. After exploring African music with the lauded "Reverse Thread" in 2010, Carter turns toward her roots in Americana and folk, and the results are just as arresting. Mingling swift, sawing runs with guitar and accordion, Carter delivers fresh takes on rootsy classics including "Hickory Wind," "Honky Tonkin'" and a funky, electronics-dusted "Trampin'." (Carter performs Saturday as part of
the Jazz Bakery's Moveable Feast series
.)
(Ricardo DeAratanha, Los Angeles Times)
Right now, somewhere in the desert, an underdressed and overprivileged young person is not drinking enough water because all his or her money went to a three-day concert. Remember when music festivals didn't require a credit check? Sure, everyone who can afford to has a grand time, but suppose you want to see OutKast or the Replacements and don't have roughly $1,000 to burn on a ticket, gas and a hotel room. At those prices, it's no wonder people steal music.
(Bethany Mollenkof / Los Angeles Times)
Though missing the millennial-skewing tone of fellow newcomers "Broad City" and "@midnight," this series deserves a look if only to experience its strange yet sharp satiric bite. Led by "Eastbound & Down" vet Andy Daly, who stars as the cheerily oblivious Forrest MacNeil, this show takes a critical eye toward life itself as opposed to works of art. Among MacNeil's targets? Divorce, racism and cocaine, each with their own twisted results.
(Michael Yarish / Comedy Central)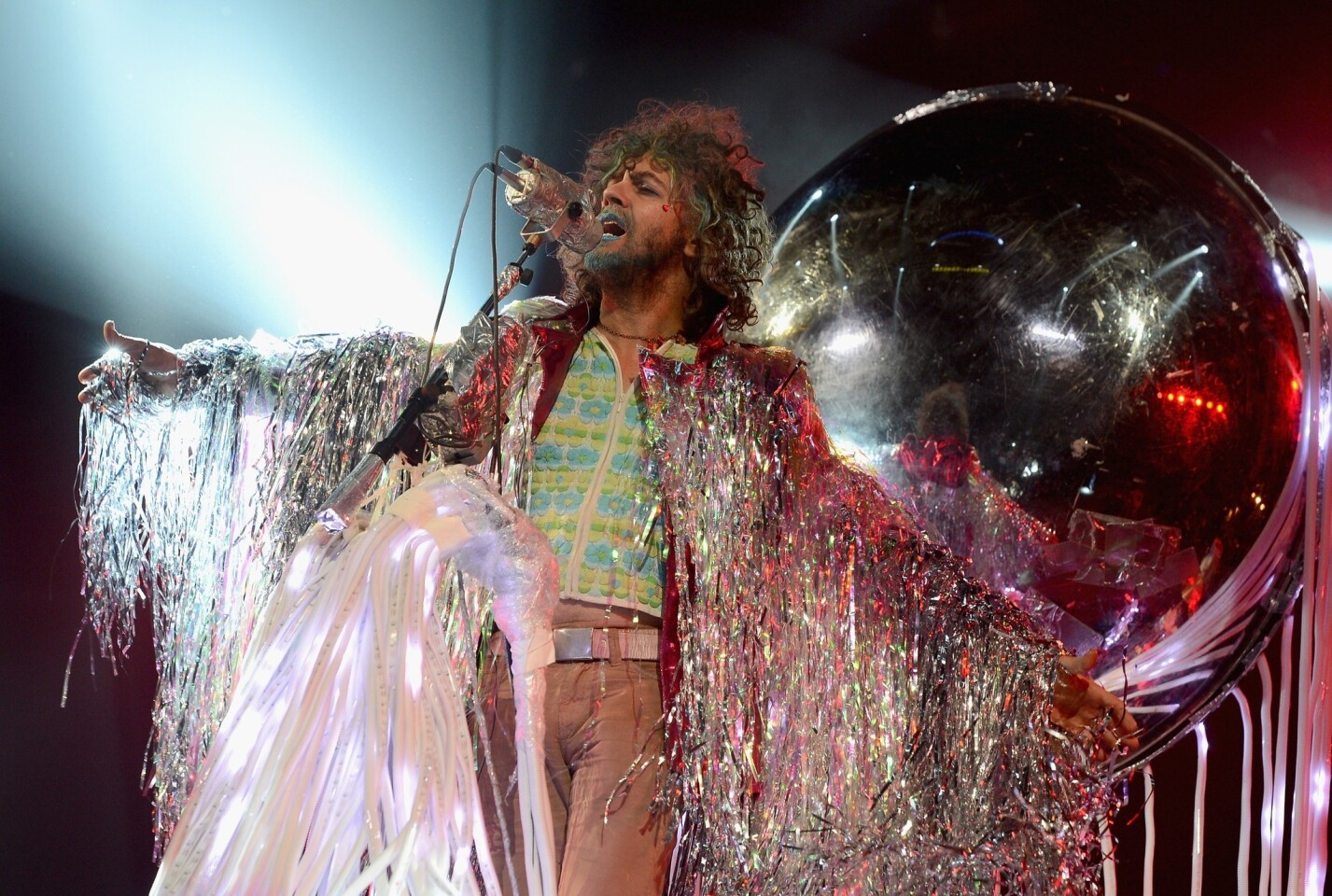 This band led by earnest and off-key ringleader Wayne Coyne used to be a reliable source for strange and soaring psychedelic rock. Now the ringleader has become a carnival barker, desperately trying to top a series of increasingly exhausting stunts, from aggressively quirky collaborations with the likes of Kesha to an oh-so-clever April Fool's stunt about releasing an album to sync with "Dark Side of the Moon." If only the band's recent music was as well conceived.
(Theo Wargo, Getty Images for CBGB)
: A newcomer on DVD, this movie is a graceful reminder of all that's still right in independent cinema. Directed by Destin Daniel Cretton, the film looks at the tenderness of life in a foster care facility and its young staff, led by John Gallagher Jr. and Brie Larson (pictured with Cretton, left). In addition to revealing a system whose hopeful -- even heroic -- side often goes unseen, the film turns on the aching sweetness between its central couple, who have their own pasts to overcome.
(Gary Friedman / Los Angeles Times)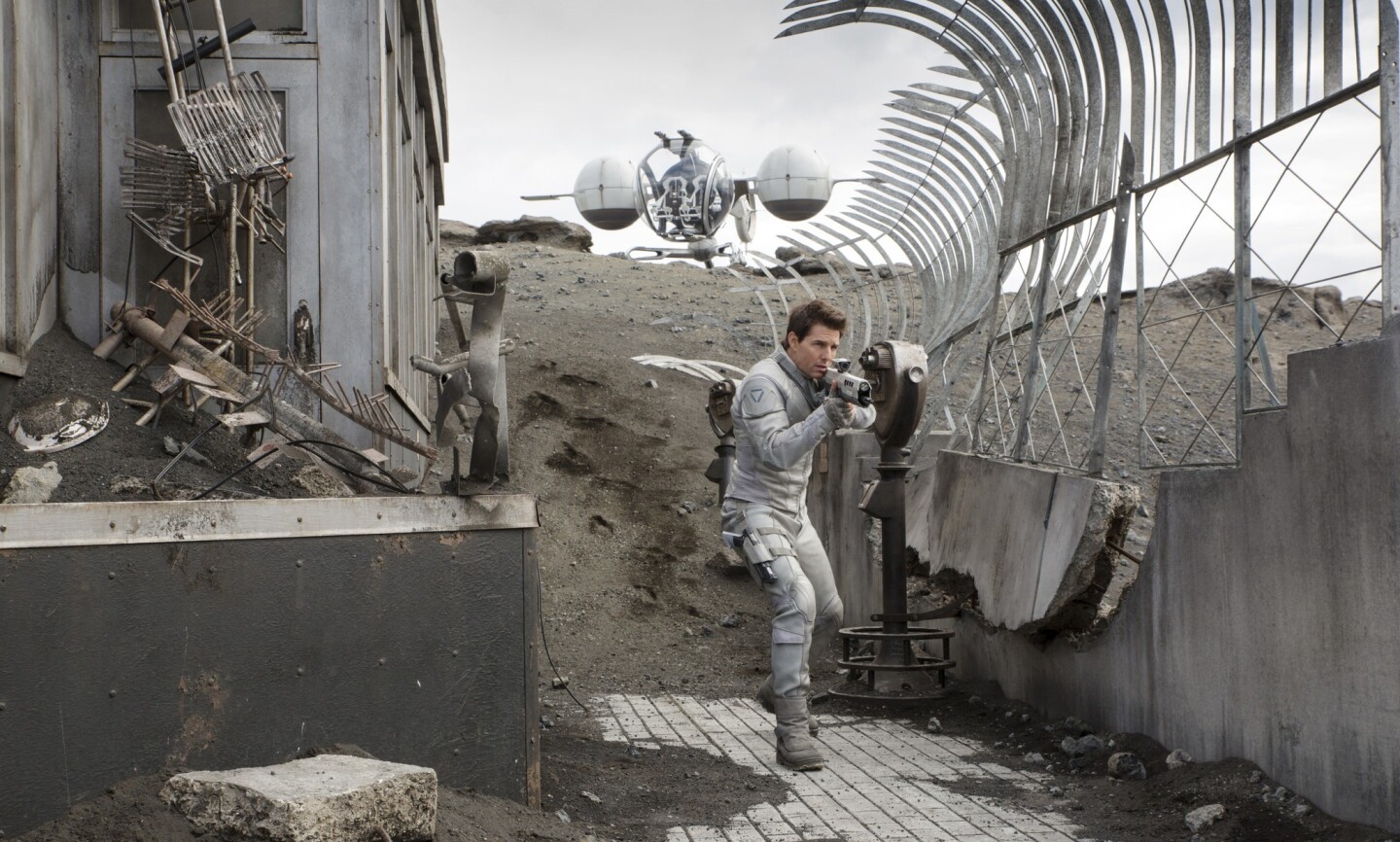 Ambitious and beautiful to look at, this sci-fi epic starts off strong in imagining a fallen futuristic Earth, but ultimately a script that veers too close to the lower-budget (and far more interesting) 2009 film "Moon" wastes all that potential, sending a decent premise careening into twist-heavy gibberish. Still, if you had to pick a human to robotically roam an abandoned Earth after the apocalypse, the ever-resilient Tom Cruise seems like a safe bet.
( Universal Studios)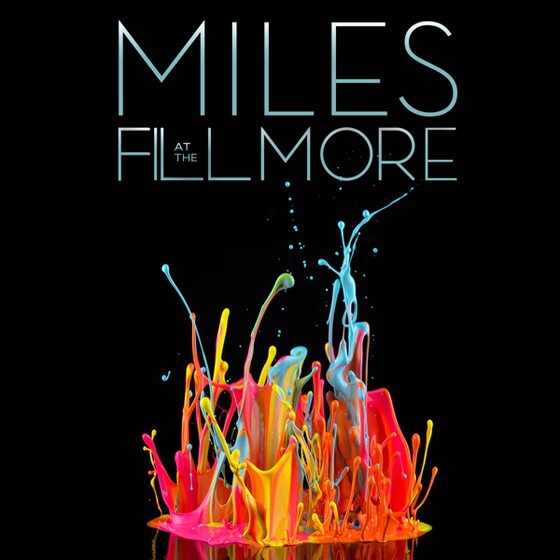 Part of an ongoing excavation into the jazz great's archive that's recently yielded impressive live albums from Europe in 1967 and 1969, this new box set taken from a furious four-night run delivers plenty of sparkling, funk-rock invention. Backed by an all-star band in Dave Holland, Jack DeJohnette and Keith Jarrett, Miles is firing on all cylinders here, particularly in surging tracks from "Bitches Brew."
()
Recent winner of indie music's flavor-of-the-minute sweepstakes, this Baltimore synth-pop group may have won over David Letterman on a recent "Late Night" appearance, but don't be fooled. Led by a Jack Black-meets-Mario Cantone frontman who pursues an everyman charisma in Action Slacks by dancing like an overbearing wedding guest, this band's theatrical, over-earnest packaging can't hide that it's a less interesting Fine Young Cannibals.
(Tim Saccenti)
It remains a bit of a mystery how one of the architects of a gauzy shoegaze masterwork like Slowdive's "Souvlaki" and its spacey follow-up "Pygmalion" can one day evolve into an artist on Jack Johnson's Brushfire Records, but Halstead's sound remains striking nonetheless. His solo debut, "Sleeping on Roads," is engineered for sun-soaked drives, and his lush 2012 album, "Palindrome Hunches," marks him as an heir to the folk legacy of Nick Drake.
()
Entertaining the idea of bike commuting but leery of the few miles of asphalt from here to there? This documentary puts distance into perspective by following the handful of hardy maniacs who battle loneliness and wilderness in tackling a 2,700-mile mountain bike race that stretches from Canada to Mexico along the Rocky Mountains. It may not make rush hour on Glendale Boulevard any less treacherous, but at least there isn't any snow. Or bears.
()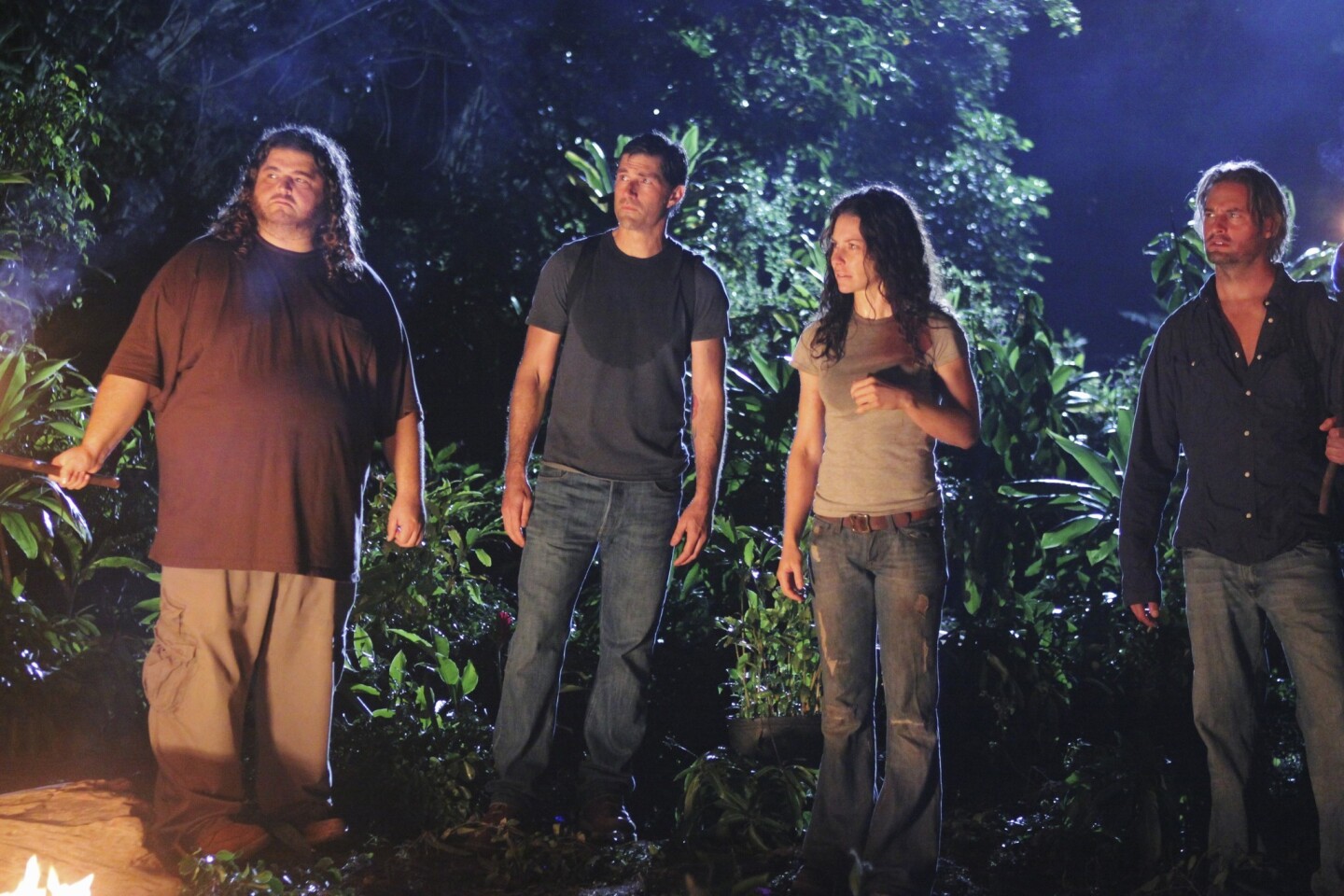 Has it really been 10 years? Ten years since a series flew by the seat of its pants into a strange island and captured our imagination with an addictive, unsolvable mystery made for the DVR era? Stranger still, it feels far longer since the series ended and we all just shrugged, quietly agreeing among ourselves the series never actually happened. Were they just dead all along? The bigger mystery is why we thought the show mattered in the first place.
(, MCT)
Beloved by jazz fans for inside-out piano excursions with his nimble acoustic trio (performing Wednesday at Disney Hall), Mehldau returns to the noisier, more groove-oriented textures of his electronic-shaded "Largo" project with this recording. Amid sparkling Fender Rhodes, burbling synthesizers and restless electronic rhythms, "Mehliana" is a strange and shifty venture into starry-eyed space-funk.
(Lawrence K. Ho / Los Angeles Times)
Now that everyone is back from Austin's annual South by Southwest music conference-marketing campaign, can we agree to keep our overcrowded concert-going to local clubs and festivals where they belong? Even setting aside a track record of overindulgent behavior that culminated with this year's fatal suspected drunk-driving crash, anyone convinced that those who perform inside oversize vending machines have compelling thoughts about art needs some serious soul-searching.
(Kevin Mazur / WireImage)
Recently seen as Jessa's coke-crazed partner in crime on HBO's "Girls," this actor hasn't been as visible on screen in recent years, but he has few equals as a wild-eyed, often comic force. "L.A. Story," "Bram Stoker's Dracula" and the otherwise forgettable "Hudson Hawk" benefited from Grant's twitchy energy, but best of all was his giddily unhinged portrayal of boozy self-destruction in the brilliant 1987 British comedy "Withnail & I."
(Mark Schafer, HBO)
Though there's no denying the actorly fireworks that emanated from Messrs. Harrelson and McConaughey, has there been a more buzzed-about show that was at its heart so secretly conventional? For all its metaphysical McConaughey monologues and atmospheric mystery that ultimately crashed HBO Go last week (Seriously? In 2014?), this cop drama revealed that for all its haunting imagery and literary ambition, the enemy was just another bad guy.
(Michele K. Short / HBO)
Similar in spirit to the vertigo-inducing documentary "Touching the Void," this tense, tragic film examines a disastrous effort to scale K2 in 2008 that resulted in the deaths of 11 climbers from around the world. The film, which uses footage from the climb and sometimes confusing reenactments, may not explain what drives so many to scale a mountain that clearly doesn't want them there, but it does put a morning commute up the 405 into perspective.
(Robbie Ryan / Sundance Institute)
Lauded as a modern-day analogue to the overpraised "Say Anything," this film starts predictable and stays there. Led by a charmingly obnoxious (or obnoxiously charming) senior played by Miles Teller who falls for a nice girl (Shailene Woodley) who's inexplicably an outcast, the picture mistakes earnestness for compelling characters as it revels in cliches that better movies ("Submarine," "Adventureland," "The Perks of Being a Wallflower") strive to break.
(Robert Gauthier / Los Angeles Times)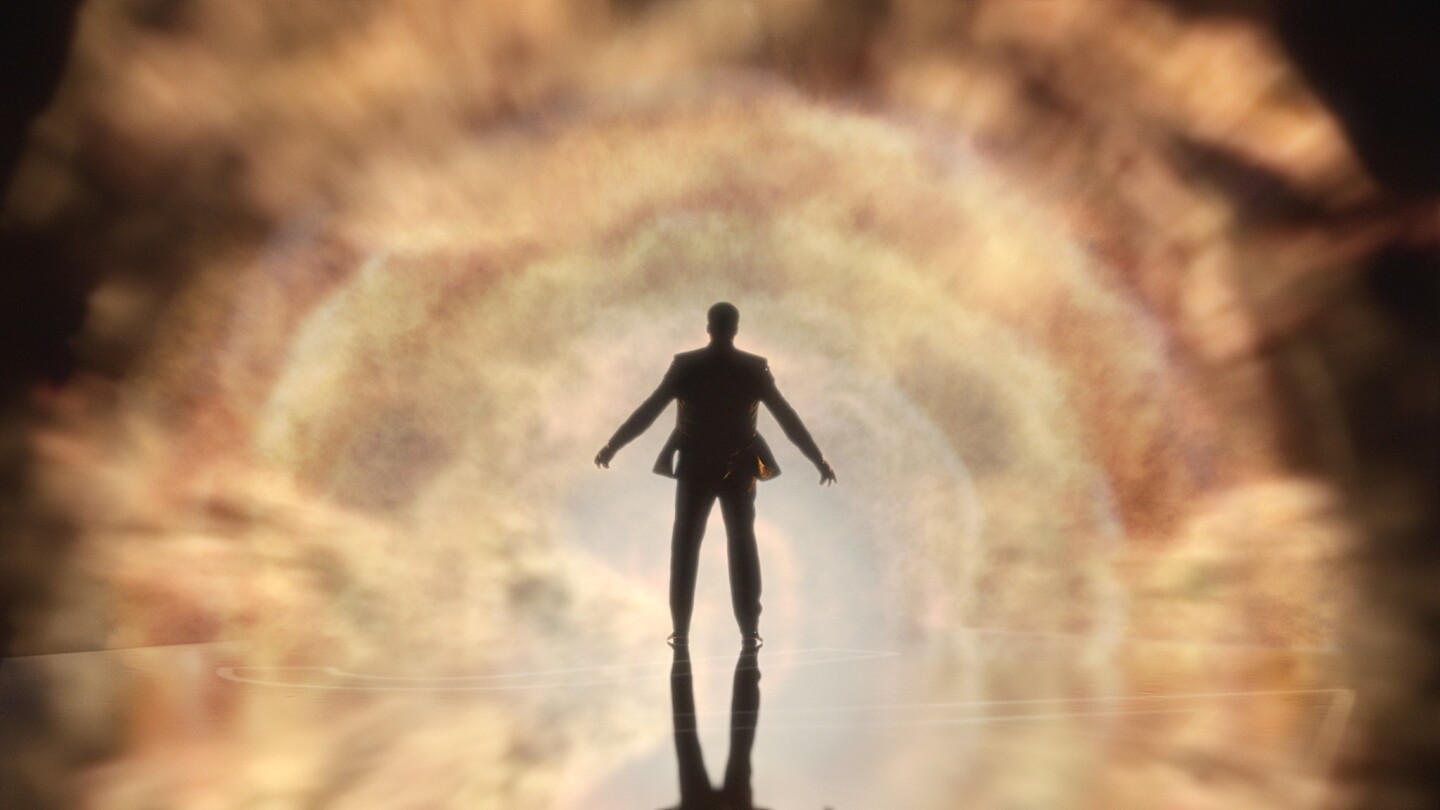 Viewers may not flock to the second coming of "Cosmos," led by Neil deGrasse Tyson, at least not in the numbers of those drawn to stories of zombies and Bigfoot, but you have to give Fox and executive producer Seth MacFarlane credit for addressing the nobler side of human curiosity. Couple that with the news that Craig Ferguson is producing a TV adaptation of the Facebook page "I ... Love Science" and an age of actual reality television could be at hand.
(FOX)
Television writers. Is there anything they can't do? Fresh from NBC's "The Office," Novak is earning praise for a recent leap into the literary realm with the collection "One More Thing: Stories and Other Stories." While there's some improv-sharpened skill in imagining scenes such as a woman on a first date with an African warlord, there's not much depth here beyond an occasional laugh. It's charming, sure, but let's ease back on the George Saunders comparisons.
(Amy Sussman, Invision / AP)
Like "A Prairie Home Companion" with LSD in its drinking water, this addictive, deeply weird podcast is for anyone who likes his or her quasi-radio listening with a surrealist tilt. Plagued by mysterious hooded figures, black helicopters and dinosaur-spewing time portals -- just to name a few -- the twisted desert town chronicled by an often deadpan host resembles the sinister, dryly hilarious dream-child of Art Bell and H.P. Lovecraft. Pictured: Creators of "Welcome to Night Vale" Joseph Fink and Jeffrey Cranor.
(Anton Nickel)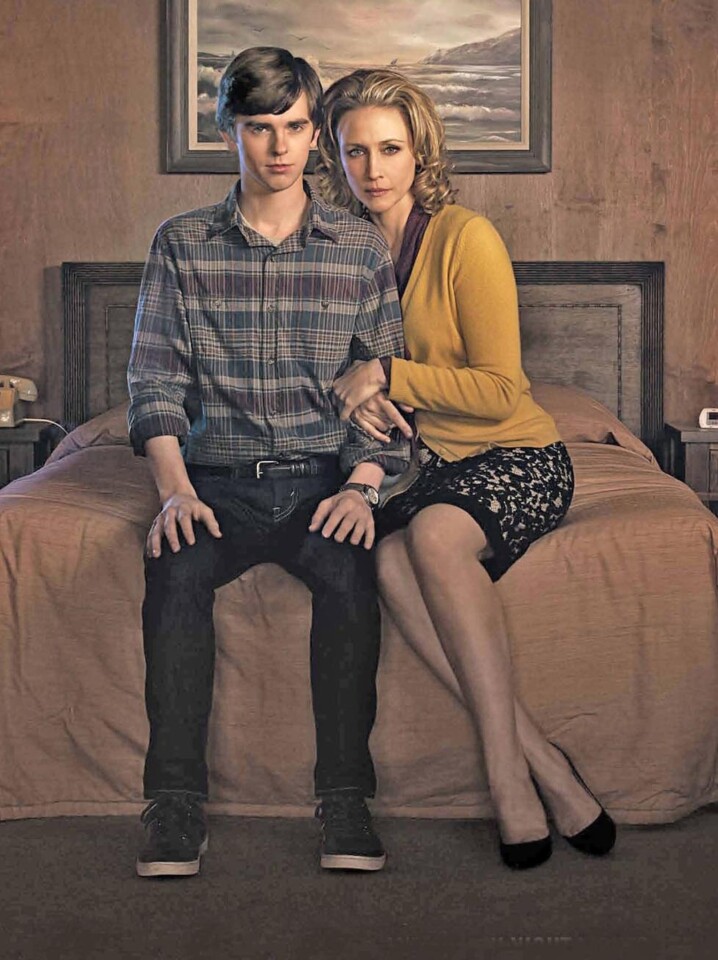 Can a TV show aim high and low at the same time? On one hand, there's no denying the talent of lead Vera Farmiga, and the idea of reimagining a classic like "Psycho" into present day is nothing if not ambitious. That said, the show is over-the-top, trashy camp as it heads into its second season. Watching Farmiga chew scenery, it's worth asking: Is the show trying to be good? Or spectacularly bad? And does it matter anymore?
(MCT)
Maybe just too strange to process for academy voters who weren't sure what to make of a film involving a doomed love affair between a bearded bluegrass bandleader and a hard-living tattoo artist in rural Belgium, this movie regrettably lost out in the foreign language category. But for a terribly sad, beautifully drawn ballad with a spirited, banjo-flecked soundtrack that's far more reminiscent of the WPA than the EU, look no further.
(AP)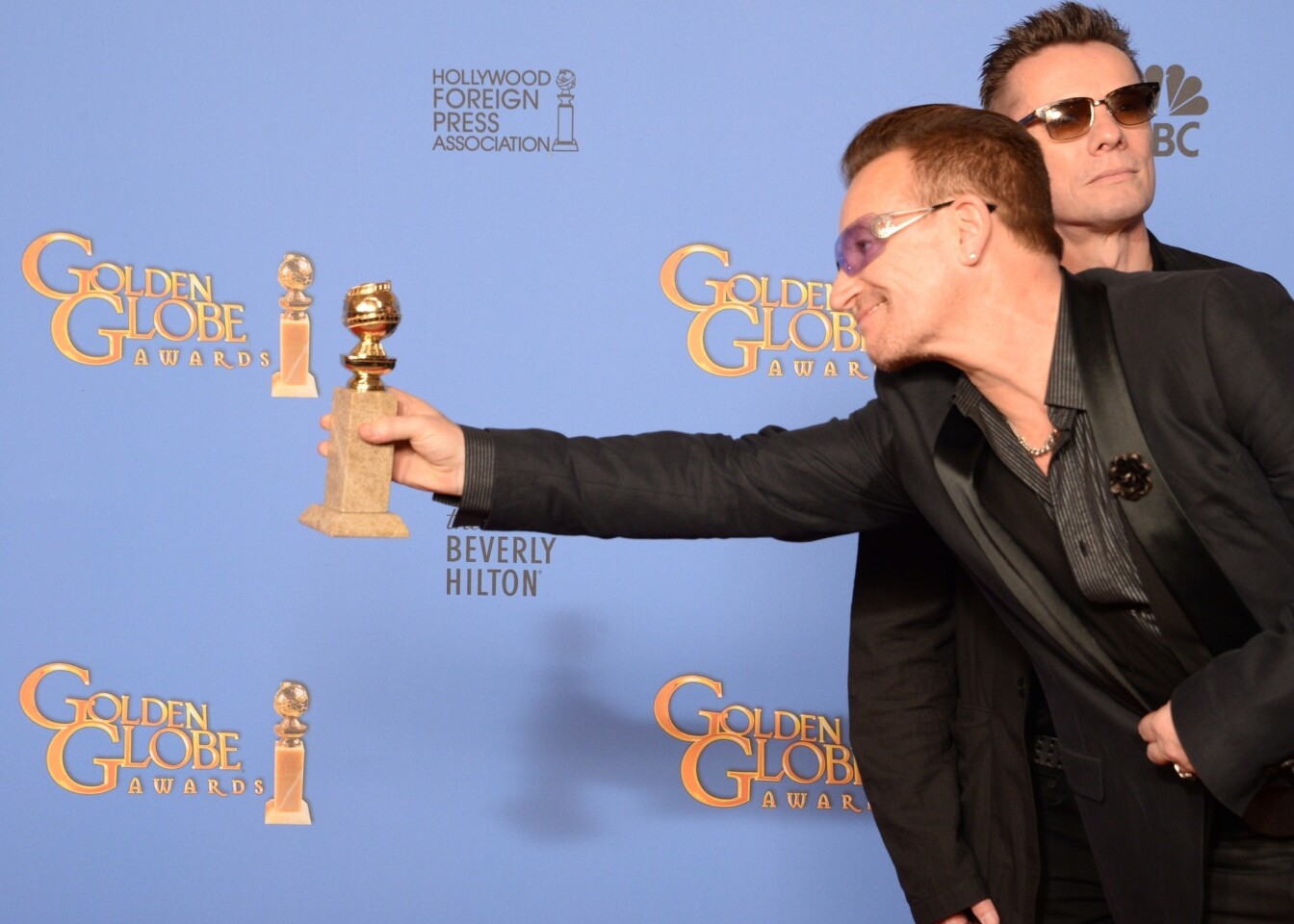 In fairness to the creators of the Idris Elba-starring biopic "Mandela: Long Walk to Freedom," it may be impossible to shoot a film about human rights in South Africa without U2, given the band's longtime activism. That said, brace yourself for the minor travesty if Bono & Co. beat out "Frozen's" "Let It Go" for original song with a U2-by-the-numbers entry that serves as a harsh reminder of how long its been since the band sounded vital.
(ROBYN BECK / AFPGetty Images)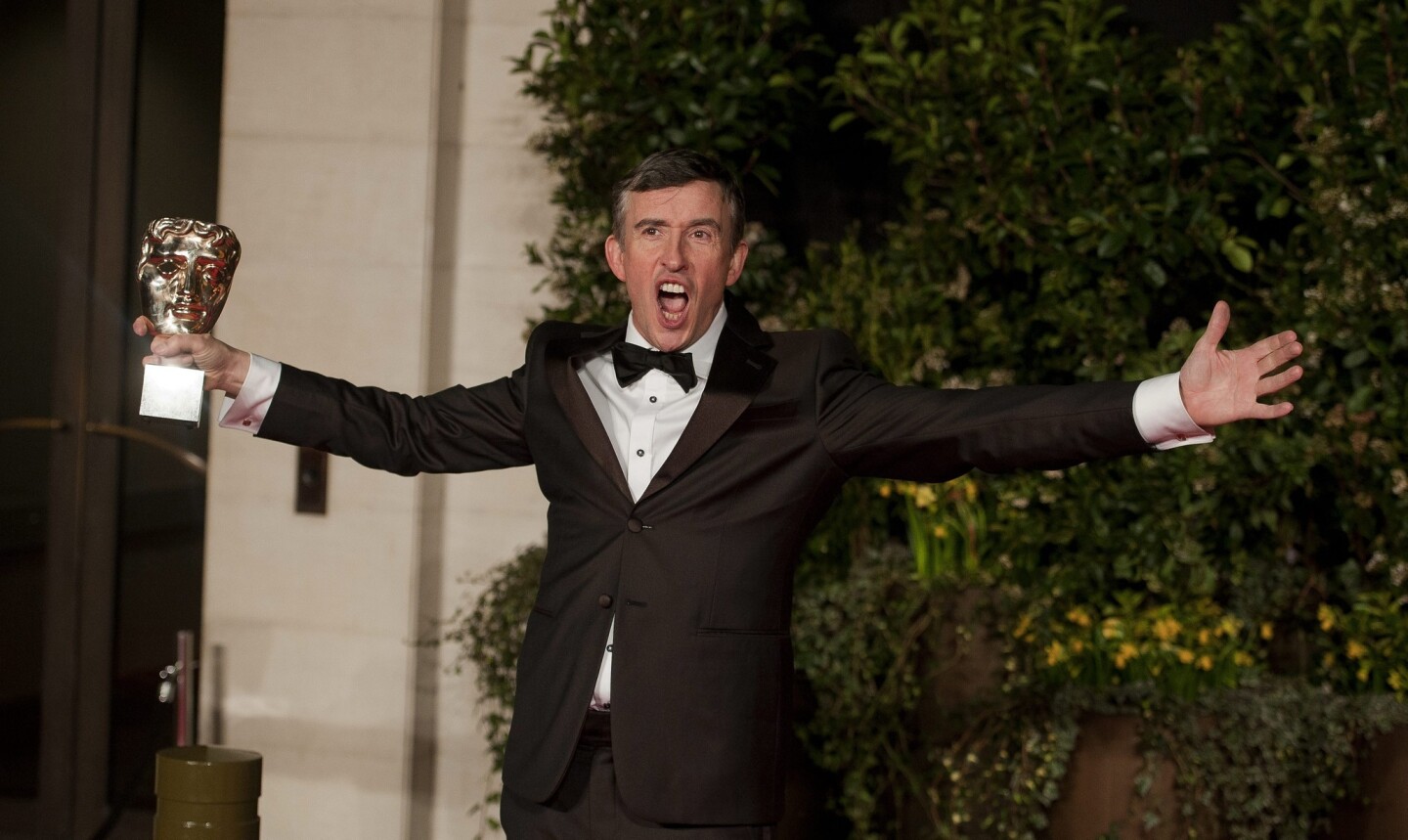 Maybe the finest byproduct of Harvey Weinstein's full-court press for the "Philomena" best picture campaign has been the extra notice earned by this actor, writer and comic powerhouse. If you haven't watched Coogan's many barbed misadventures as failed U.K. TV presenter Alan Partridge, you're in for a treat, not to mention his self-lacerating turn in "The Trip" and as ego-mad record label head Tony Wilson in the terrific "24 Hour Party People."
(WILL OLIVER, EPA)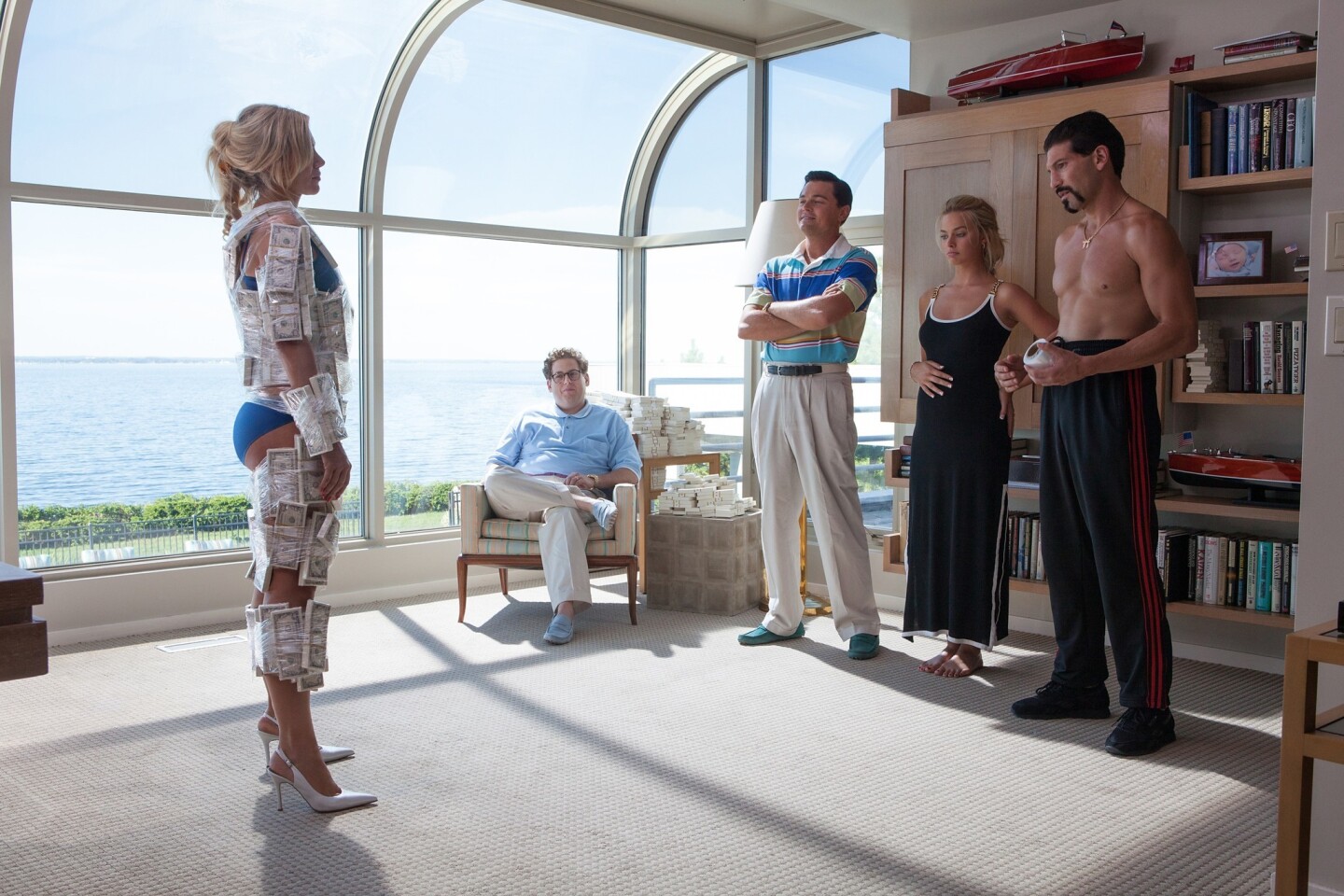 Maybe the only thing more jarring than the parade of decadence in Martin Scorsese's Oscar contender is the vigor with which some critics defend it and its filmmaker from accusations that Jordan Belfort's antics are a bit glorified. To be clear, Scorsese is a brilliant director but also not above criticism. Although if someone finds greed-addled white guys tough to watch in theaters, they should probably avoid CNBC.C.
(Mary Cybulski, AP)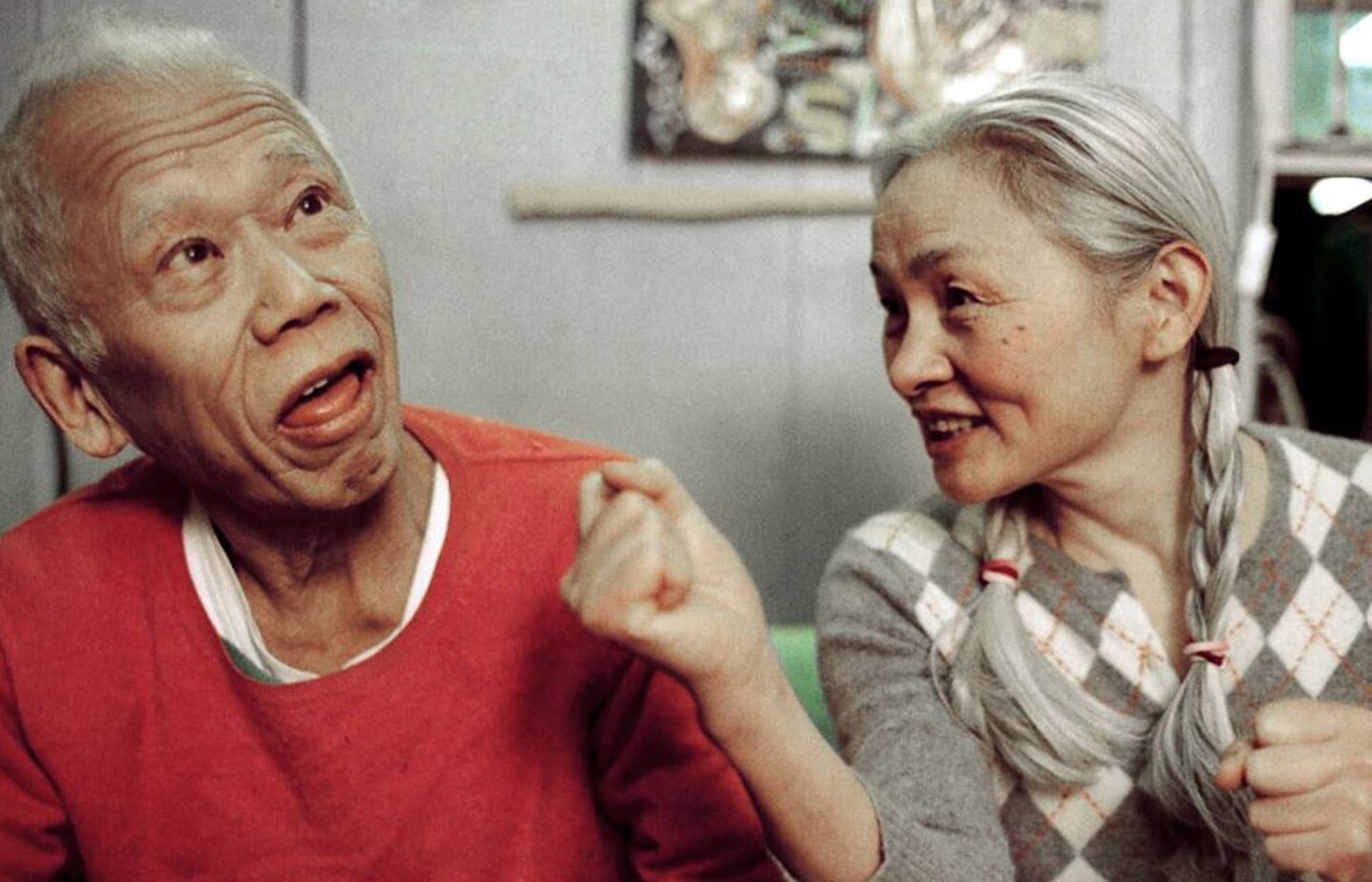 Overshadowed in the Oscar documentary feature category by the bigger, more issue-oriented stories of "The Act of Killing" and "The Square," this raw, intimate portrait of two New York City artists and their volatile relationship deserves a look. Underappreciated while supporting her struggling artist husband, Ushio, for 35 years, Noriko Shinohara details the often grim compromises of their marriage as her own art -- justifiably -- begins to shine through.
(RADiUS-TWC)
From a just-released disaster flick that casts the eruption of Mount Vesuvius as ancient Rome meets "Armageddon" (Spoiler alert: The volcano wins) to the unnecessarily acrobatic vocals of the blandly "fun." hit of the same name by Bastille, seen recently on "Saturday Night Live," it's time to let the well-preserved, ash-encrusted citizens of this ancient city rest. There's plenty of other cities whose suffering is worth remembering too, such as New Orleans, Oklahoma City and Detroit.
(Caitlin Cronenberg, MCT)
A premium-cable newcomer, this show created by Michael Lannan is among the first major-network programs built around gay relationships that's also being asked to be the show about gay relationships. Regardless of expectations, the show's strongest trait isn't how it represents or speaks to a specific audience, it's how familiar it rings for any viewer. Watch the sweet, simple yet resoundingly true first-date walk-and-talk episode, "Looking For a Future."
(John P. Johnson, HBO)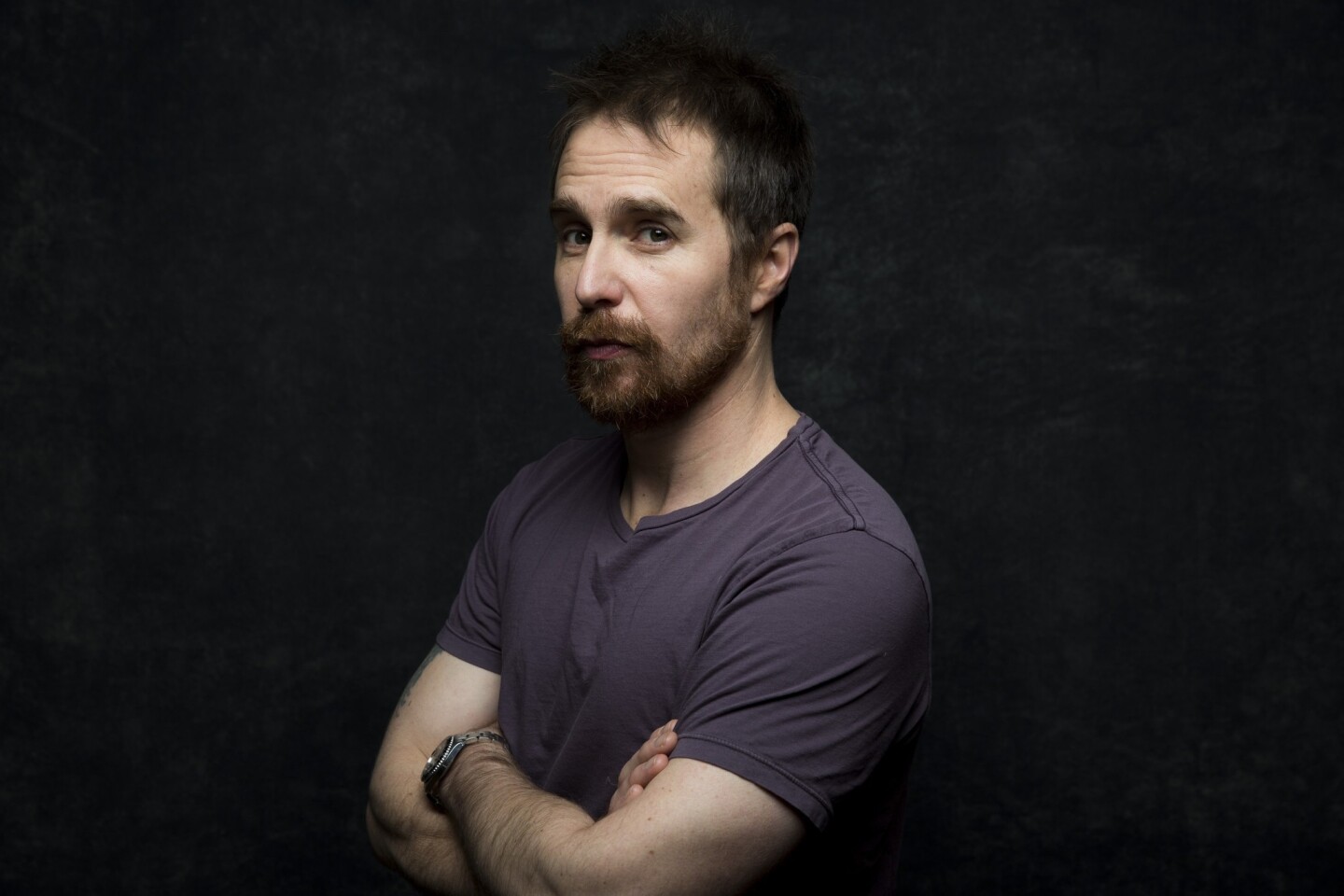 How does an indie film featuring Sam Rockwell, William H. Macy and Jeffrey Wright wind up to be such a dud? First and foremost is the story, which is basically a slower, less interesting version of Sam Raimi's "A Simple Plan" but with less snow. Rockwell (pictured) is as game as ever, but Wright commits so deeply to his drunken backwoodsman act that he's unintelligible. It would all be too heavy-handed if anyone still cared once it ended.
(Jay L. Clendenin, Los Angeles Times)
Good news: Indie rock may be starting to drift away from its tired fascination with synthesizers. Not that there's anything wrong with the occasional Depeche Mode or Human League knockoff, but this London four-piece draws from the sound of '80s and '90s fuzz and feedback merchants Ride, Swervedriver and My Bloody Valentine for inspiration. The group's self-titled album doesn't reinvent the wheel, but it's a well-timed reminder of louder, lusher sound.
(Victoria Roper)
Another four years, another missed opportunity to expand the audience for what's surely a very expensive event to cover. Never mind the clichéd athlete back stories and tape delays that have become traditions by now, but the broadcast's online presence remains weirdly antiquated. With so many leaving cable behind, why not allow everyone to buy access to Olympic coverage on Apple TV or Roku? Does, say, $25 sound right?
(Scott Halleran / Getty Images)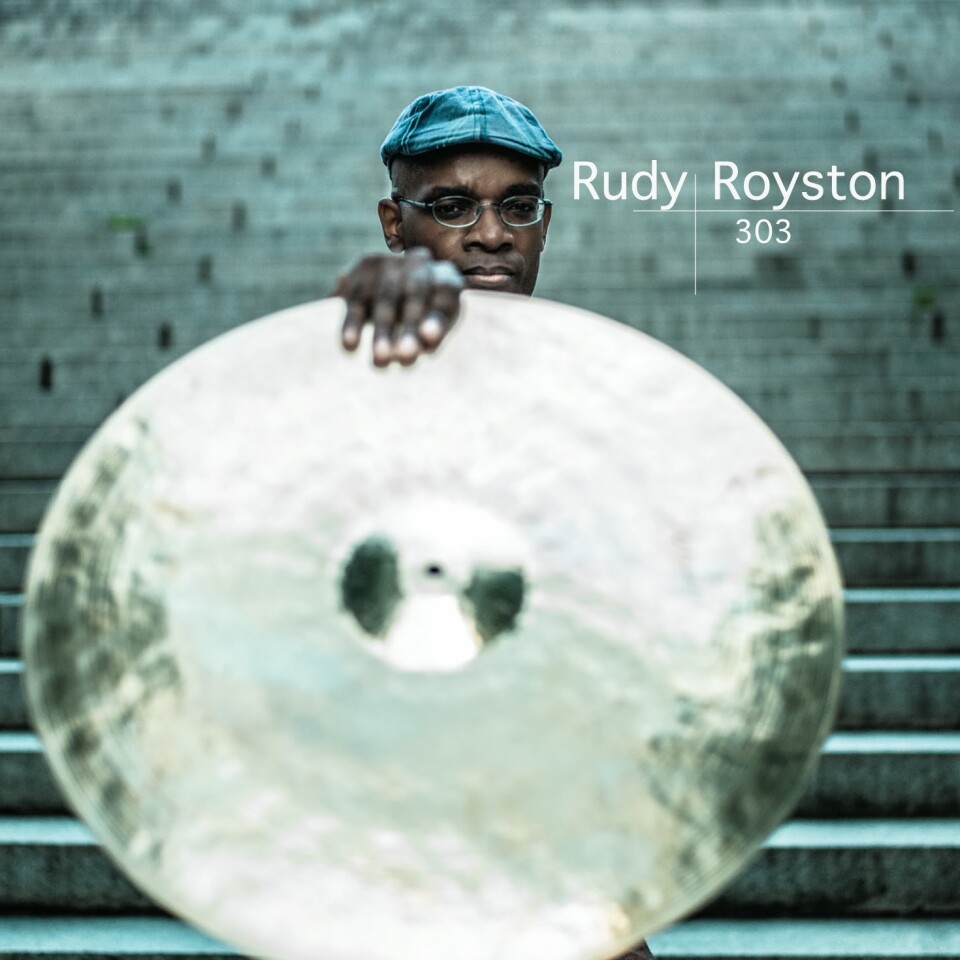 A first-call young drummer on the jazz scene who has recorded with Bill Frisell, Dave Douglas and Ben Allison, Royston released his first album as a bandleader this month, and it should only add to his reputation. Featuring fellow rising stars in guitarist Nir Felder and trumpeter Nadje Noordhuis along with a pair of bassists, Royston delivers a variety of shape-shifting originals and expertly drawn covers of Mozart and Radiohead.
()
Let's congratulate this Canadian-born comic, whose Comedy Central show "Nathan for You" was revealed as the source of the "Dumb Starbucks" shop that briefly fascinated the easily fascinated of Los Feliz. Your stunt earned plenty of chatter, but you've helped confirm what's all too true in our viral marketing-obsessed world: Anything strange, witty or mysterious that appears in public isn't actual art or an idea, it's only a commercial. Thanks.
(Nick Ut, AP)
A master of the subtle slow burn, this actor behind memorable turns in Martin Scorsese's "After Hours" (pictured) as well as one of the first corpses in "American Werewolf in London" remains a welcome sight on screen, most recently as Dr. Vass in the Oscar-courting "Dallas Buyers Club." He may not be recognizable behind a mane of silver hair and scruffy beard, but that same, slightly twisted mischief burns as brightly behind Dunne's eyes as ever.
(The Kobal Collection)
Though there's no accounting for taste (he's apparently a big fan), here's an incomplete list of TV shows that would've been far more fun destinations for a Prince cameo than a middling sitcom: "Crossfire," "Sherlock," "Nashville," "Chopped," "Downton Abbey," the Puppy Bowl, "The Bachelor," "Adventure Time," the Weather Channel, "Duck Dynasty," "American Horror Story: Coven" and, of course, the Super Bowl halftime show.
(Fox)
One of the most talent-rich jazz releases of the new year, this album by the Brooklyn-based saxophonist features some New York City heavyweights drummer Tyshawn Sorey, bassist Eivind Opsvik and MacArthur grant-winning pianist Vijay Iyer. But the music deserves just as much notice with boldly reimagined takes on Guns N' Roses' "Sweet Child O' Mine," Stevie Wonder's "Too High" and a tangled cover of "Wichita Lineman.""
()
At this stage, there's little point in feigning surprise at Hollywood's addiction to remaking the past, but the idea that this picture could return without the stinging satire that filmmaker Paul Verhoeven stitched into what was superficially an action movie isn't just disrespectful to the 1987 original, but it's also that much more pointless. Anyone who thinks this movie is about a robot cop probably also thinks "Starship Troopers" is about alien invaders.
( Columbia Pictures)
Now that Oscar season is entering its Olympics break, let's consider why this young actor who rose to fame on "Friday Night Lights" didn't receive a lead actor nod for his role in the dramatization of the life of the late Oscar Grant, shot by a transit cop at an Oakland BART station in 2009. Jordan captured a complex, conflicted human who deserved a far better fate, and he did it without scenery-chewing or campy costumes.
( The Weinstein Company)
Inexplicably included as part of an otherwise heartfelt, wedding-adorned performance of Macklemore & Ryan Lewis' "Same Love" at last week's Grammys, the onetime "queen of pop" isn't exactly aging gracefully, is she? Never mind the diminishing returns of these appearances, which serve as a reminder Madonna never achieved fame because of her voice, but what will be really tough is watching Lady Gaga age the exact same way in 15 years.
(Kevork Djansezian / Getty Images)
A haunting tributary of modern psychedelia that sits between Brian Eno-inspired ambient music and abrasive sound art, this album helped forge a genre puzzlingly called "post-rock" in 1993. Reissued to celebrate its 20th anniversary (now with even more inscrutable artwork), its mix of fuzzy synthesizer drones, distant guitar and half-whispered vocals remains spellbinding, especially on the lonely, left-field pop of "Soft Return."
()
One of the key figures of TV's ego-ravaged "late night wars," which seemed a lot more important back before the Internet and a thousand competing options on cable, Jay Leno finally ends his long, middle-of-the-road march as the ever-genial host of "The Tonight Show" this week. Though fans of unpredictable or interesting comedy won't mourn the loss of Leno the talk show host, this at least opens the door for the return of Leno the stand-up comedian.
(Lawrence K. Ho / Los Angeles Times)
One of the many successful alumni of the '90s sketch comedy series "The State," Marino is a straight-faced master of scene stealing, most prominently with the beloved TV series "Party Down" and "Childrens Hospital" and on the big screen with "Wanderlust" and Lake Bell's romantic comedy "In a World" (pictured, at left) where he portrays a cheerfully smug voice-over star. Not bad for a guy who began -- magnificently -- as the catchphrase spouting Louie on MTV.
(Jay L. Clendenin / Los Angeles Times)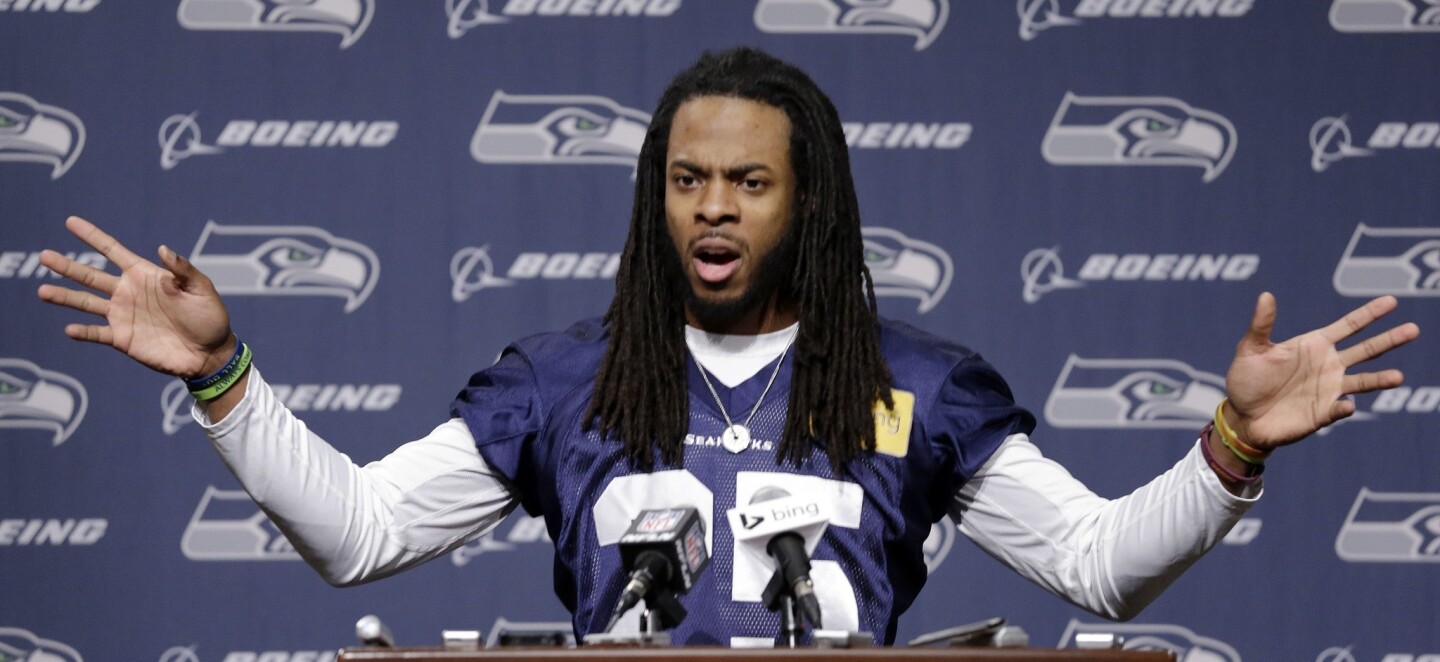 Richard Sherman outrage: As we enter another week of head-spinning Super Bowl hype, featuring teams from Denver, Seattle and Madison Avenue, let's temper the recent fury surrounding this defender. First, how amazing was it to hear an athlete actually say something in a post-game interview? And second, let's not pretend that Sherman is "classless" in the context of our beloved, billion-dollar "Rollerball" league. If anything, his outburst was a blast of humanity.
(Elaine Thompson / AP)
Miss the rollicking musical gumbo of HBO's "Treme"? Oakland-born saxophonist Handy captures the groove-heavy sound of New Orleans on this recently released album. Handy's name may be familiar to those who saw Robert Altman's "Kansas City," where he played Coleman Hawkins, but here he conjures the soul-jazz spirit of organist Jimmy Smith, including irresistibly funk-laden takes on "Organ Grinder's Swing" and "Ready 'n Able."
()
How do you not love the sentiment behind the materialism-rejecting "Thrift Shop" and "Same Love," a song that breaks new ground in mainstream hip-hop by speaking out for gay rights? That said, how do you not dread the arrival of Sunday's Grammy telecast, with prospects seeming eerily strong that this will be the year the Recording Academy finally honors hip-hop again in the major categories with a sanitized two-hit wonder?
(ROBYN BECK, AFPGetty Images)
Lately, it seems if you want to know what makes a new TV show great, you have to get to its source. The latest example is this moody crime drama, which began in Scandinavia as the story of a body discovered on the border between Denmark and Sweden (repurposed into the U.S.-Mexican border for the FX series of the same name). Delivered with icy yet atmospheric restraint, the original feels far less familiar and is that much stronger for it.
(Herrad Elisabeth Taubenheim)
Somehow the biggest L.A. rock band of the past 25 years, this funk-rock band keeps drawing high-profile gigs. Booked for the Super Bowl halftime show as organizers apparently grew nervous about the drawing power of Bruno Mars, the Chilis' frat-friendly sound hasn't aged well, and worse yet they may have kept the brilliant Flea from newer, fresher heights with more gigs like the supergroup Atoms for Peace and backing Ornette Coleman.
(Brian van der Brug / Los Angeles Times)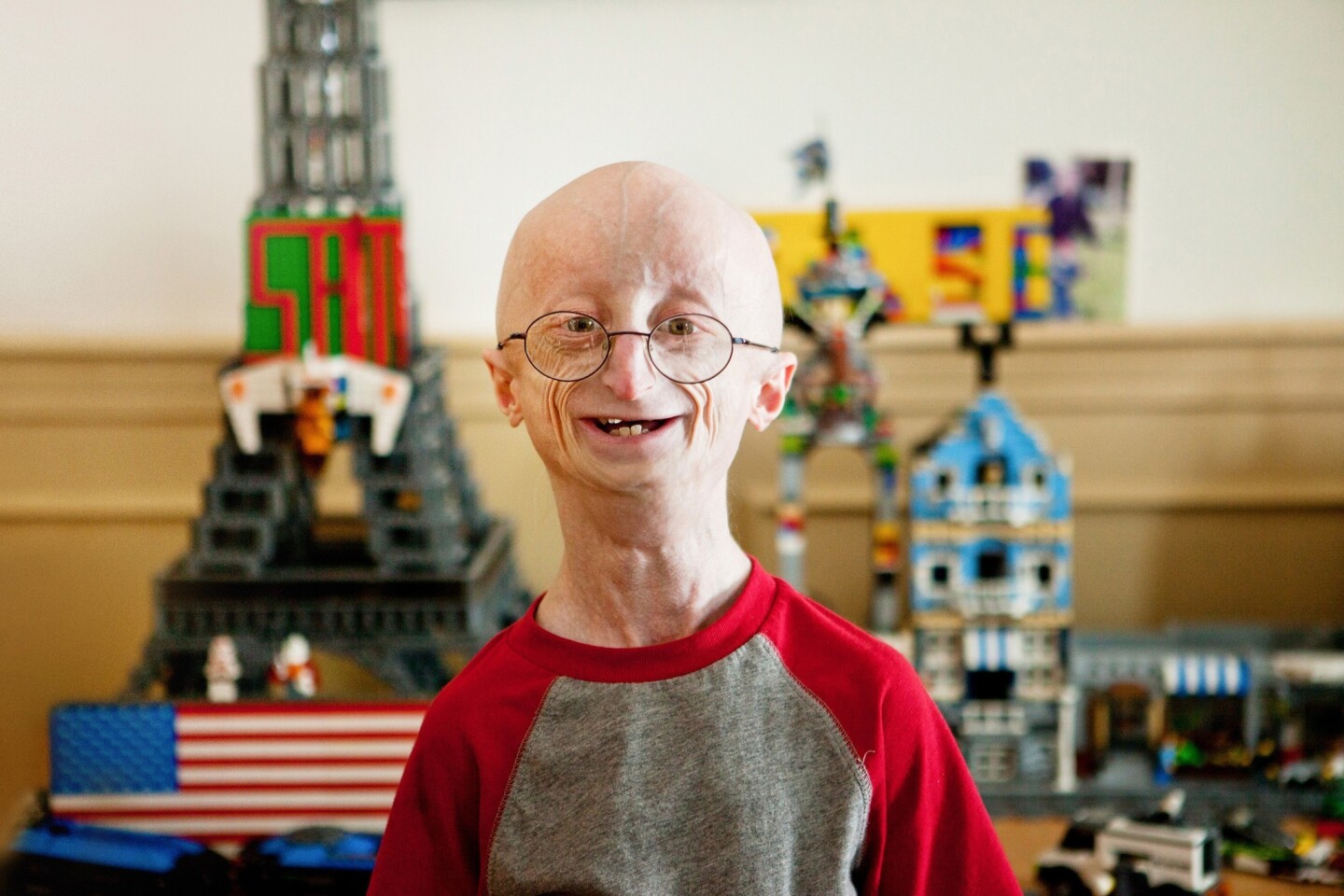 Unless you were at a Boston-area Dave Matthews show, you probably haven't heard of Sam, the vibrant subject of "Life According to Sam," an HBO documentary shortlisted for an Academy Award. Sam died last week at 17 as a result of progeria, a rare genetic condition that accelerates the aging process. While the documentary movingly captures his struggle, what lingers is Sam's enormous spirit as his family fought to find a cure.
(HBO)
In a time of diminishing profits, few ideas generate as much excitement in the industry as re-commemorating things we've already celebrated. Although there's no arguing the importance of the Beatles, how much more can be said about their appearance on "The Ed Sullivan Show"? Let's hope for some restraint as this year also marks 20 years since the culture-shifting "Ace Ventura: Pet Detective," "Throwing Copper" by Live and Woodstock '94.
( AP)
With apologies to Joshua Malina, no alum of the Bartlet administration on "The West Wing" has been as welcome a presence on screen as this character actor. Among her many scene-stealing turns are the brassy neighbor in The Way Way Back, a wife fighting for a reawakening on Showtime's "Masters of Sex" and the level-headed Reiki master in Lynn Shelton's intimately drawn "Touchy Feely." Janney was a great C.J. Cregg, but she's so much more.
Pictured: Janney with her "Touchy Feely" costar Josh Pais at Sundance last year.
(Jay L. Clendenin, Los Angeles Times)
Dropped from DirecTV (for now) in another in a long line of disputes between networks and TV providers, this favored provider of background noise in hotel rooms everywhere is no longer half as essential as it believes. While the Earth is surely grateful for the network's innovative ability to market winter storms (who can forget a blizzard called "Nemo"?), many alternatives exist on our phones, the Internet and, for the true daredevils, outside.
(Frederick M. Brown, Getty Images)
Cold weather season -- well, reading about cold weather -- can make one pine for sun and the sea, and this film about Norwegian explorer Thor Heyerdahl has plenty of both. Not to be confused with the Oscar-winning 1950 documentary, this 2012 film (rereleased in English last year) dramatizes Heyerdahl's crazily brave attempt to cross the Pacific in a raft to prove a theory about ancient South American migration, an expedition just strange enough to be real.
(Nordisk Film, The Weinstein Company)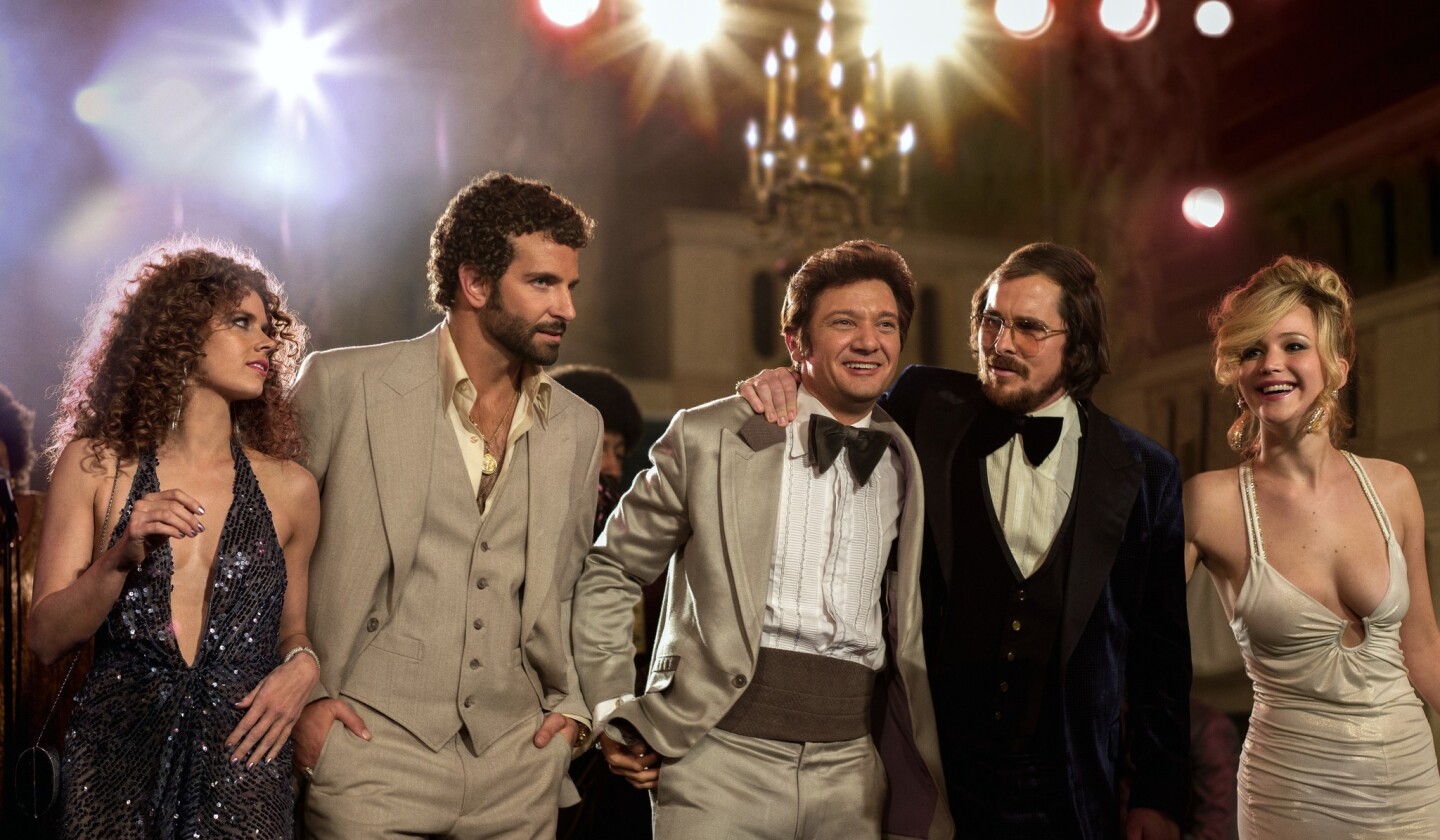 One of the many movies vying for Oscar gold as the parade of award shows continues, this film may look cartoonishly amazing with its "Boogie Nights"-on-a-bender styling, but its tone feels all over the map. Is this a comedy, complete with Jennifer Lawrence chewing scenery to "Live and Let Die"? Or is it a "Goodfellas"-style crime caper buoyed by a cameo from Scorsese's stable? Plus, after watching, does anyone care?
(Francois Duhamel, AP)
It's not that there's anything bad about Beyoncé's new album, which turned the music world upside down by finding the hype in issuing no advance hype. But what would happen if someone, somewhere said a word about the beloved diva and heir to Oprah's throne that wasn't glowingly positive? Here: Beyoncé has a great voice and delivers catchy pop songs, but her songs are not half as revolutionary as her business sense. (Hides under desk, forwards all calls.)
(Mark Humphrey, AP)
Directed with a gleefully ADD-afflicted hand by Julien Temple, this look at the evolution of London over 100 years may not draw a complete portrait (what could?), but what it examines remains fascinating. Using a mix of narration from famous and everyday Londoners backed by a powerful soundtrack, the film doesn't always make the city out as an ideal destination for tourists, but it's a linchpin of global culture nonetheless.
()
While there's no doubt many thirsty Hollywood egos have been satisfied by the trend of using images from up and down a film's cast as a movie's poster, let's move on. For one, these aren't trading cards -- it's a rare movie fan who's going to recognize, much less collect, the faces of "47 Ronin" or "American Hustle." For two, look up the work of Saul Bass or the legacy of Polish poster art. These things can do more than just sell a product.
(Handout)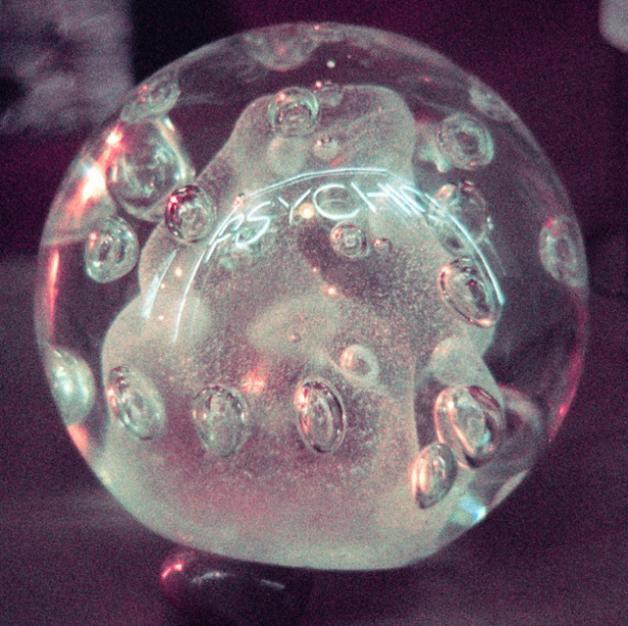 A spaced-out collaboration between experimental electronic artist Nicolas Jaar and multi-instrumentalist Dave Harrington, this 2013 album straddles the line between gloomy electro-funk and swirling psychedelic rock. The pair released a lauded remix of Daft Punk's "Random Access Memories" (dubbed DaftSide), but on their own they're even stronger with hazy rhythms, pinched guitars and an intoxicating, jazz-leaning atmosphere.
()
If there's one TV trend that hopefully passes in 2014, it's the post-"CSI" boom in gross-out violence. Entertainment is built on pushing both buttons and envelopes, but if we could go one week without seeing new ways zombie heads can be crushed or the horrors inflicted on women in "The Following" (pictured) and "Hannibal," the happier we'll be. Now that we've discovered so many exotic ways to stain a set, let's see whether storytelling can get just as inventive in the new year.
(David Giesbrecht, AP)
Following in the paw prints of Mike the Dog from "Down and Out in Beverly Hills" and Uggie from "The Artist," the feline scene-stealers from "Inside Llewyn Davis" may be the next four-legged friend to have a big moment this awards season. And why not? Just as Ulysses acts as a mischievous spirit guide for the hard-luck folk singer in the Coen brothers' film, many ginger cats possess curious powers — ask anyone who owns one (or vice versa).
(Alison Rosa, AP)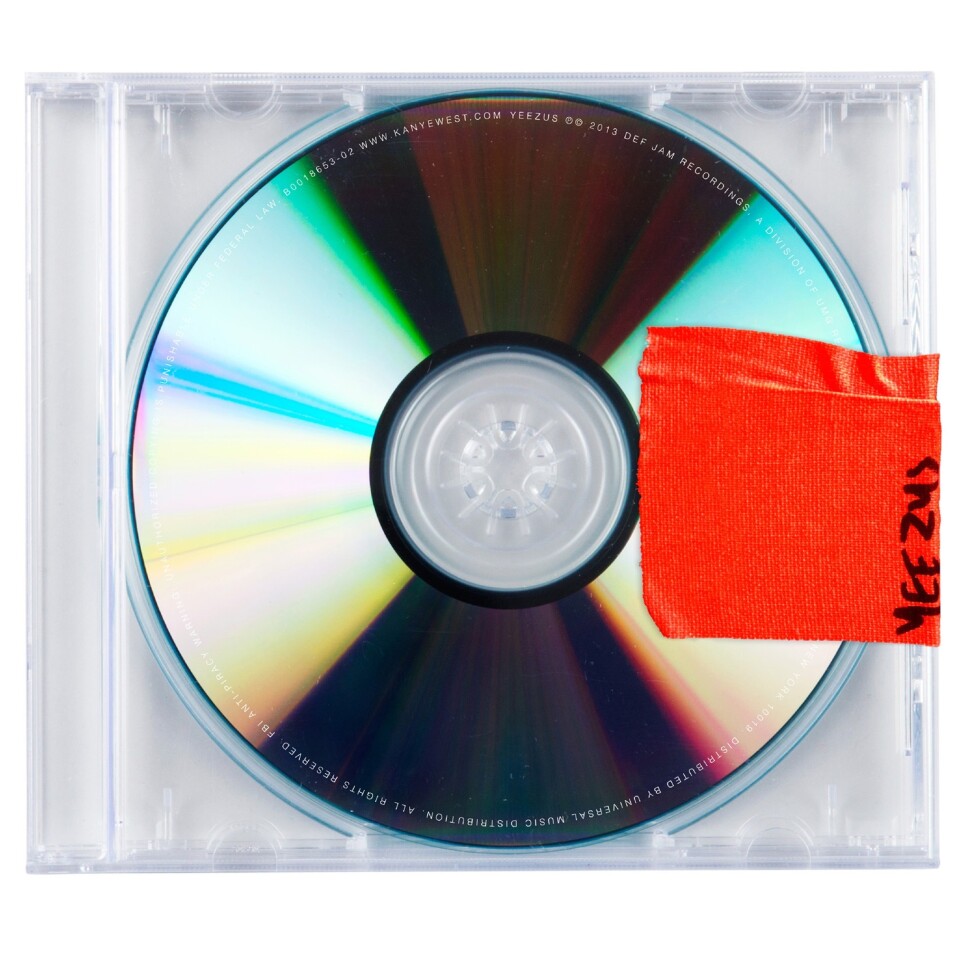 Although West's "Saturday Night Live" appearance performing from this much-discussed album firmly belongs on the other side of this column, the record fails to deliver despite its many year-end accolades. It's a fascinating listen, with its gruff industrial sound and provocative song titles, but the album ultimately feels like a missed opportunity with uneven lyrics that are shallow at best, misogynist at worst. Kanye is better than this.
(Roc-A-Fella / Def Jam)
: Now that you've survived the holidays and their attendant trips home with your sanity (mostly) intact, relive a family reunion a lot funnier than your own with this six-part series. Ingeniously structured around six years of holiday visits involving a youngest son flying to see his family in Australia, this show not only will put the madness of your own clan in perspective but it'll also remind you that L.A. isn't the only place people wear shorts for Christmas.
(Hulu)