Column: At True/False Film Festival, documentaries play to a real audience in a real town
Culture columnist/critic
Every year, millions of bright red land crabs attempt to escape the jungles of Christmas Island and make their way to the sea. It's a perilous journey, requiring the aid of human caretakers who close roads and construct makeshift bridges over which the crabs swarm in rivers of crimson.
In the same idyllic clot of land off Indonesia, asylum seekers from countries including Iran, China, Vietnam and Sri Lanka, who have survived perilous journeys of their own, find themselves trapped in the island's high-security detention center, a pitiless place that has been compared to Guantanamo Bay.
I did not know any of this until I recently saw "Island of the Hungry Ghosts," in which Australian filmmaker Gabrielle Brady weaves together the story of the crabs with the anguished journey of a trauma therapist working with asylum seekers.
It is a gorgeous, deeply moving and at times surreal movie, made even more so by the venue in which I saw it: a theater temporarily constructed in the First Presbyterian Church of Columbia, Mo., for the True/False Film Fest.
I have been trying to get to True/False for a long time. I graduated from the University of Missouri years before the festival began and my son is part of the journalism school's new documentary program. I own my Tiger pride, but it is still shocking to me that so many film critics of my acquaintance actually know that Shakespeare's is a pizza place. When I was at Mizzou, the closest I got to an art film was when "Chariots of Fire" finally made its way to a now-defunct downtown cinema.
Cross-referencing Columbia with my experience of other film festivals simply did not compute. But then neither does the sudden explosion of documentary films and series of every form, tone and topic. In the years since Ken Burns made "The Civil War" appointment viewing for millions and Michael Moore became a cinematic brand, nonfiction filmmakers have elbowed their way to glory on screens large and small. Documentaries — "OJ: Made in America" and "Scared Straight" are the only films to win both Oscars and Emmys. (And will remain so: The motion picture academy has since added a rule to make a repeat impossible.)
And in the center of all that quietly stands True/False, a 16-year-old festival so resolutely community-based that it screens movies in local churches and so internationally influential that many of the more than 50 films shown this year required subtitles.
Columbia is a city of 120,000, two hours from the nearest major airport (a toss-up between Kansas City, Mo., and St. Louis.) Smack dab in the middle of a state that is smack dab in the middle of the country, it is home to three colleges — Mizzou, Stephens and Columbia. Its main thoroughfare, Broadway, is the real version of the retail-space dream Rick Caruso has spent a career attempting to emulate.
In the festival's early years, its fly-over location posed a challenge — co-founders Paul Sturtz and David Wilson had to chase down filmmakers at other festivals and explain where Columbia was.
Now, its red state locale feels more necessary and desirable than any red carpet; no one can accuse True/False of living in a coastal elitist bubble.
As February folded into March, True/False took over the town, and though the sky glowered and winter-bare trees blurred the horizon, its grassroots were visible and vital. Scarlet banners with the distinctive T/F logo flew all over town; there was not a red carpet, yacht party, candy bar or Verizon logo in sight.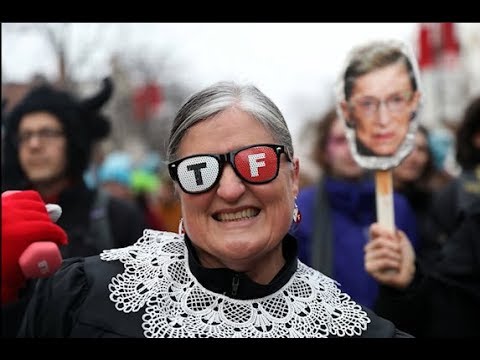 Showtime claims the marquee of the Blue Note theater throughout the festival, but most of the sponsors are local banks, eateries, hospitals, more churches and the university. Many are thanked specifically before each screening by either a festival programmers or one of the 950 volunteers.
These enthusiastic young people also passed actual hats for the musicians entertaining the crowd as people took their seats, while often offering a weather report — on Friday, when the temperature sat at 24 degrees, those gathered to see "Island of the Hungry Ghosts" were told to enjoy the warm weather, because single digits and four to seven inches of snow were on the way.
True/False has exclusive parties and secret screenings, but festival founders Wilson and Sturtz still introduce many of the movies themselves. Filmmakers from all around the world trundle down 9th and 10th streets, past food trucks serving jerk chicken and Ozark biscuits (and at least one cookie-selling Girl Scout) indistinguishable from festival-goers.
"We had always said we didn't want to do a film festival," says Wilson. "But we wanted to create something to bring the community together, and it turns out this was it."
In the late 1990s, he and Sturtz bagan showing art house films at the Blue Note (then a grubby music venue, now a gorgeously refurbished old vaudeville theater) that became known as RagTag Cinema.
Still, the two resisted the notion of a festival. Then, having seen the success of "Winged Migration," "Spellbound" and "Capturing the Friedmans," they began to believe that documentary film was an art form that would match best with their original goal of community engagement. True/False was conceived in the basement of the Uprise bakery when Wilson sketched out a logo composed of a "T" and an "F."
We continue to believe nonfiction filmmaking is alchemy, that the creative molding of reality is very close to a divine act.
— Paul Sturtz
"This impulsive gesture ended up feeling quite relevant," Sturtz says. "We continue to believe nonfiction filmmaking is alchemy, that the creative molding of reality is very close to a divine act."
So it makes perfect spiritual sense that so many of the films are seen in churches. Logistical sense too, considering the festival has grown from 4,400 tickets sold in 2001 to 50,000 in 2019.
Colleges can enrich a small city, but they can also create cultural and political divides. Between the young, transitory population and the permanent residents, between the left-leaning tendencies of academe and the pro-Trump sentiments of much of the rest of the state. Mizzou was recently the site of a media storm surrounding student protests over racism that resulted in the resignations of both the president of the University of Missouri system and the university's chancellor, a backlash in state government and a temporary drop in enrollment.
True/False brings people to the city, not the colleges, and not just for film. There's a march, music events, art installations bloom in galleries, along streets and in alleys, and restaurants and bars fill with people who are not sporting Tiger stripes.
"The town feels real ownership," Wilson says. "And the filmmakers love it. They tell us all the time that these are 'real' audiences, not festival audiences."
Not surprisingly, this year's slate was filled with films that, like "Island of the Hungry Ghosts," dealt with themes of political asylum, immigration and the world's increasing diversity. This year's True Vision award went to Nuria Ibañez Castaneda, a Spanish filmmaker known for her ability to conjure universal resonance with unflinching intimacy; the recipients of the True Life Fund, which is sponsored by the Crossing, a local church, were an Afghan family whose cellphone documented flight from the Taliban was made into the film "Midnight Traveller."
There were plenty more mainstream movies on offer as well — "Amazing Grace," "Mike Wallace Is Here," "Untitled Amazing Johnathan Project" and "Knock Down the House" will soon have theatrical or streaming releases. But True/False has always been less concerned with world premieres than creating a diverse viewing experience, and organizers made a concerted effort to go even further afield this year.
Programmer Abby Sun gave up her annual trip to Sundance last year to visit festivals in Asia. Other programmers combed galleries and online spaces to find a wider variety of filmmakers, including more women.
"I grew up with Asian Americans and immigrants," Sun says. "Documentaries have to have a connection with the real, and if the festival doesn't reflect the world, if it isn't bringing the world to Columbia, then we are not living up to our name."
For four days, while snow threatened and finally fell, people huddled in lines outside theaters and churches, waiting to glimpse one more vision of the human heart, one more window on the wider world.
The unlikely friendship between two Mexican fishermen, the travails of a Japanese family over 30 years, an anxious August in New York, the cultural cacophony of a leisure park outside Paris, the claustrophobic hope of a Cameroonian hair stylist in a tiny Brussels salon.
Meanwhile, on the streets of Columbia, when the jerk chicken got a bit messy, there was an Ozark biscuit to sop up the sauce.
Get our L.A. Goes Out newsletter, with the week's best events, to help you explore and experience our city.
You may occasionally receive promotional content from the Los Angeles Times.