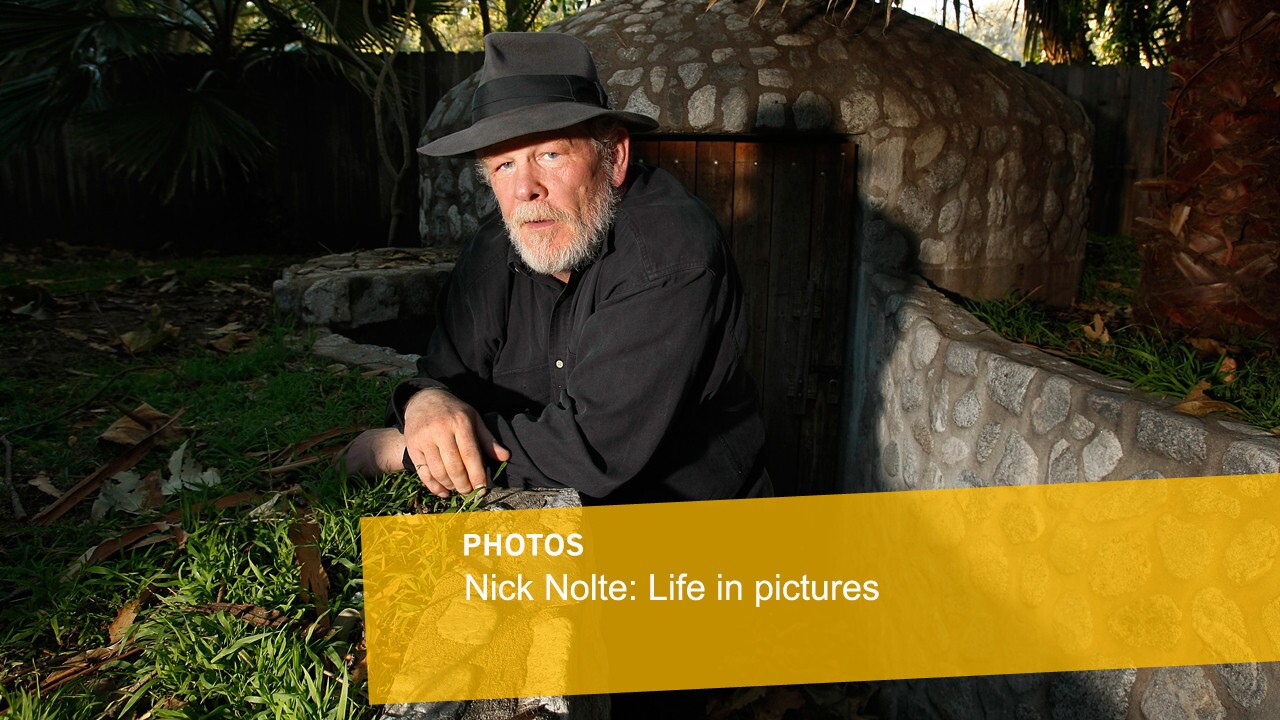 25 Images
Nick Nolte: Life in pictures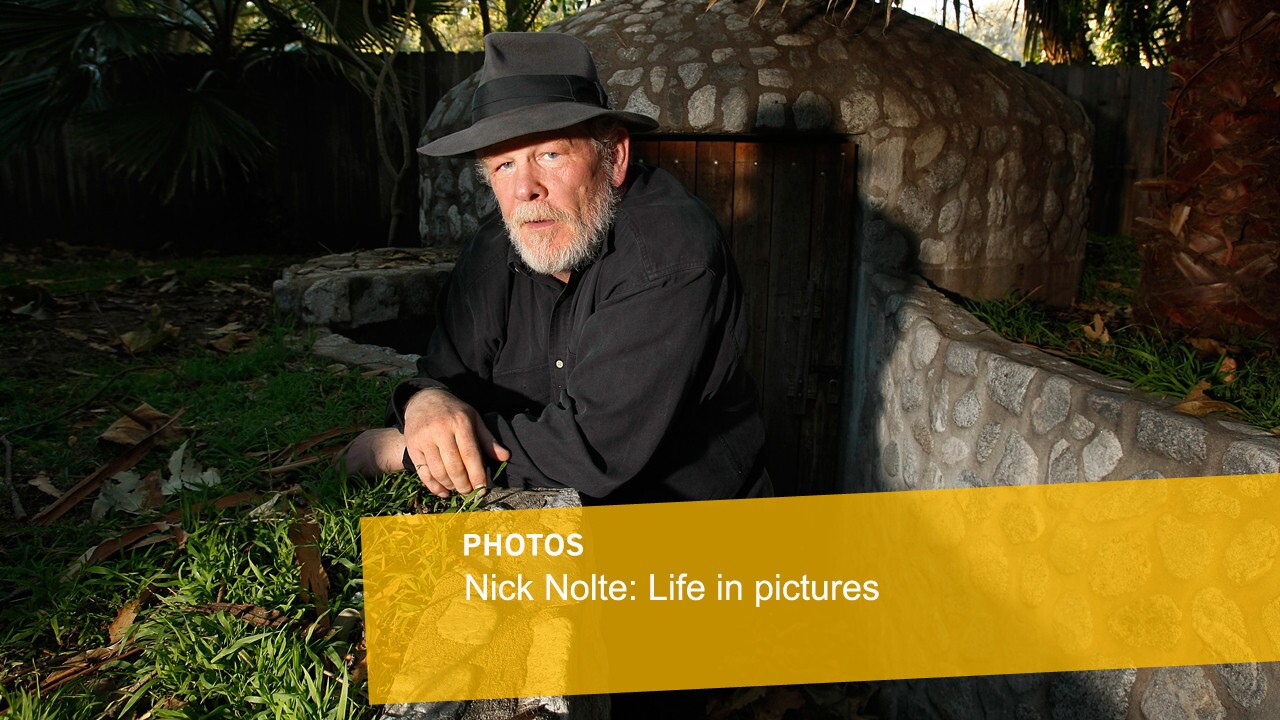 Nolte, shown at his home in Malibu in 2012, was born in Omaha, Neb., on Feb. 8, 1941. A star athlete in high school, Nolte was drawn to the theater during his time at Pasadena City College and Arizona State University. His early stage career included stints at the Pasadena Playhouse, L.A.'s Stella Adler Academy and Minnesota's Old Log Theater.
(Kirk McKoy / Los Angeles Times)
Nolte began a modeling career in the late 1960s, before transitioning to professional acting in 1970. After several bit parts, he joined Robin Mattson, right, and a young Don Johnson in 1975's low-budget action film "Return to Macon County." The next year, Nolte drew acclaim for his performance in the 1976 TV miniseries "Rich Man, Poor Man."
(American International Pictures)
Nolte's fame increased as he scored larger roles in films such as 1977's "The Deep," 1978's "Who'll Stop the Rain" and 1979's "North Dallas Forty," pictured.
(Paramount)
The 1982 movie "48 Hrs." gave Nolte one of his best-known roles, as a slovenly cop forced to team up with a slick, fast-talking criminal played by Eddie Murphy, right. A box office hit, it helped launch Murphy to stardom and spawned a 1990 sequel, "Another 48 Hrs."
(Paramount Pictures)
Nicke Nolte in the 1986 movie "Down and Out in Beverly Hills."
(Touchstone Pictures)
Nolte, bottom, was cast to fill the shoes of Gregory Peck in Martin Scorsese's 1991 remake of the 1962 thriller "Cape Fear." Robert De Niro, top, co-starred as the villainous Max Cady, played by Robert Mitchum in the original. De Niro and co-star Juliette Lewis both received Oscar nominations.
(Phillip Caruso / Universal City Studios, Inc)
In 1991, Nolte, left, teamed with director-star Barbra Streisand for the romanctic drama "The Prince of Tides," which earned him his first Oscar nomination.
(Walt Disney Pictures)
Susan Sarandon, Zack O'Malley Greenburg, center, and Nick Nolte in 1992's "Lorenzo's Oil," based on the true story of Augusto and Michaela Odone's attempt to find a cure for their son Lorenzo's illness.
(Universal City Studios)
In 1994, Nolte teamed with Julia Roberts for the romantic comedy "I Love Trouble." The two reportedly didn't get along on the set, resulting in some negative press.
(Peter Sorel)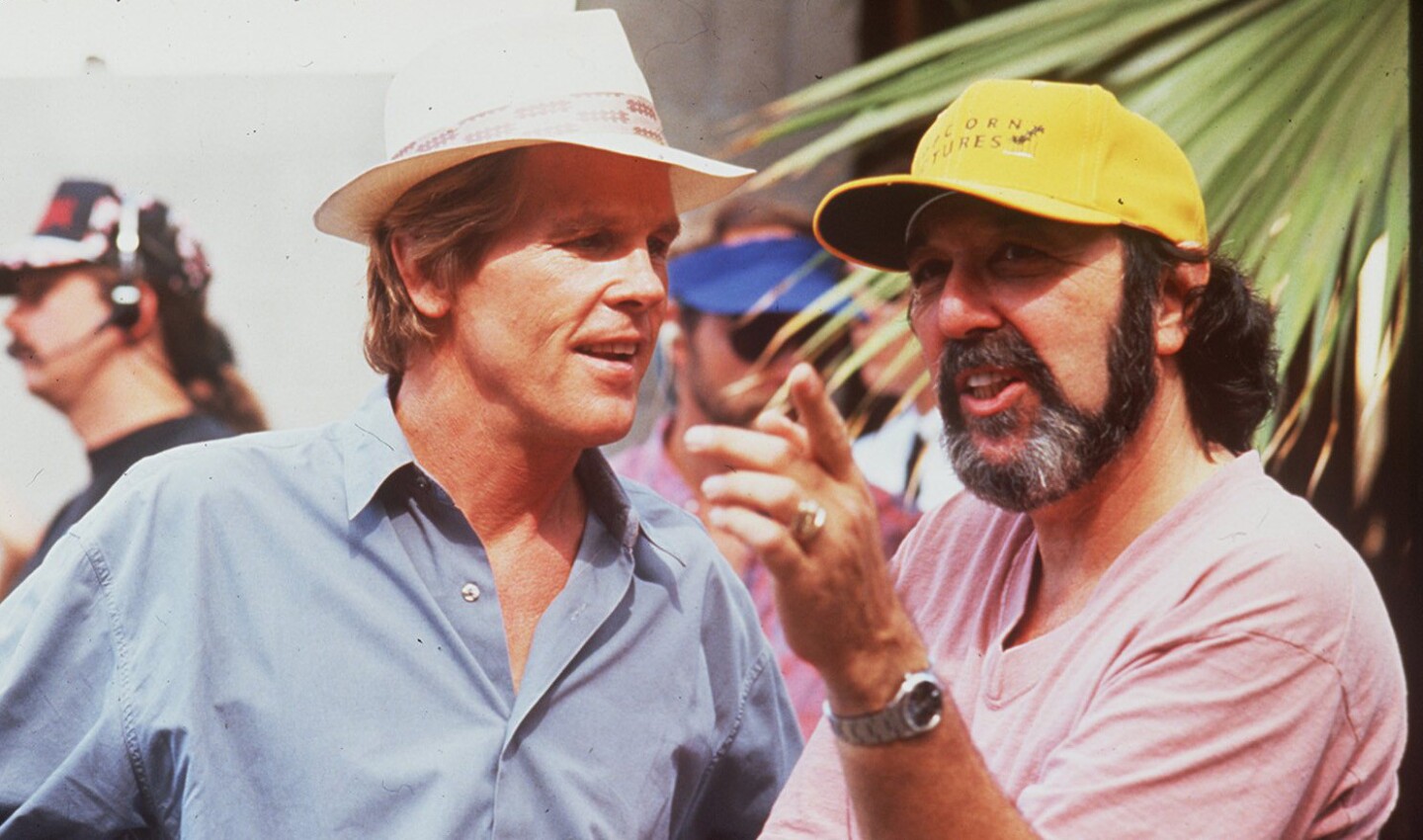 Nolte, left, and director James L. Brooks work on the set of 1994's "I'll Do Anything." Originally conceived as a musical, the songs were dropped after negative audience reactions and several scenes were re-shot. It proved to be a box office disappoinment.
(Ralph Nelson / Columbia Pictures)
Nolte joined dozens of big-name actors -- including George Clooney, Sean Penn, John Travolta, John Cusack and Woody Harrelson -- for the 1998 WWII saga "The Thin Red Line," which marked Terrence Malick's return to directing after a two-decade hiatus. The film was nominated for seven Oscars, including best picture and best director.
(Merie W. Wallace / Twentieth Century Fox)
Nolte has been married three times and has two children, Brawley Nolte (born in 1986) and Sophie Nolte (born in 2007). Brawley, right, is also an actor, shown here with Mel Gibson in the 1996 film "Ransom."
(Lorey Sebastian / Touchstone Pictures)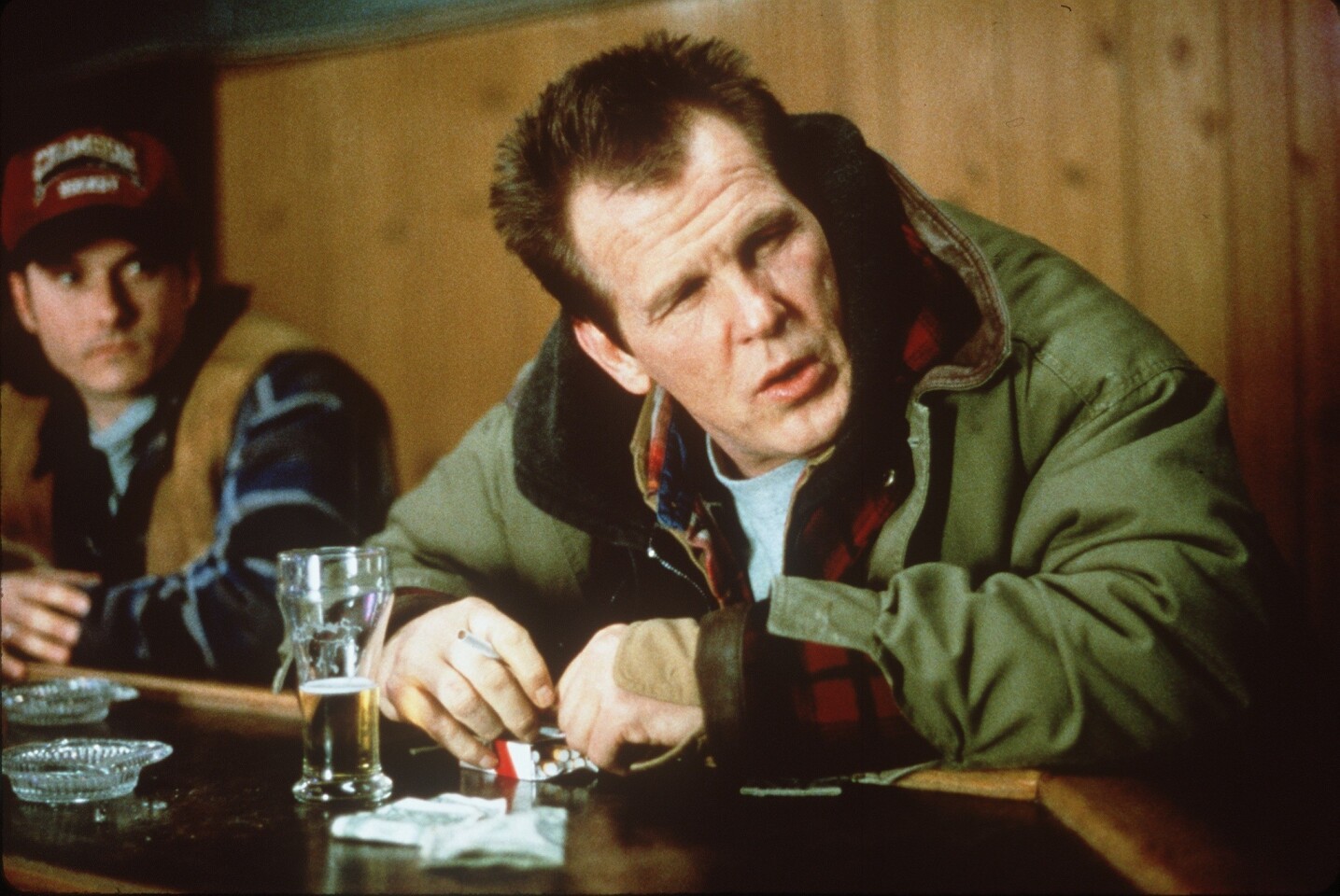 Nolte received his second Academy Award nomination for his work as an obsessive small-town policeman in Paul Schrader's 1997 drama "Affliction."
(Attila Dory)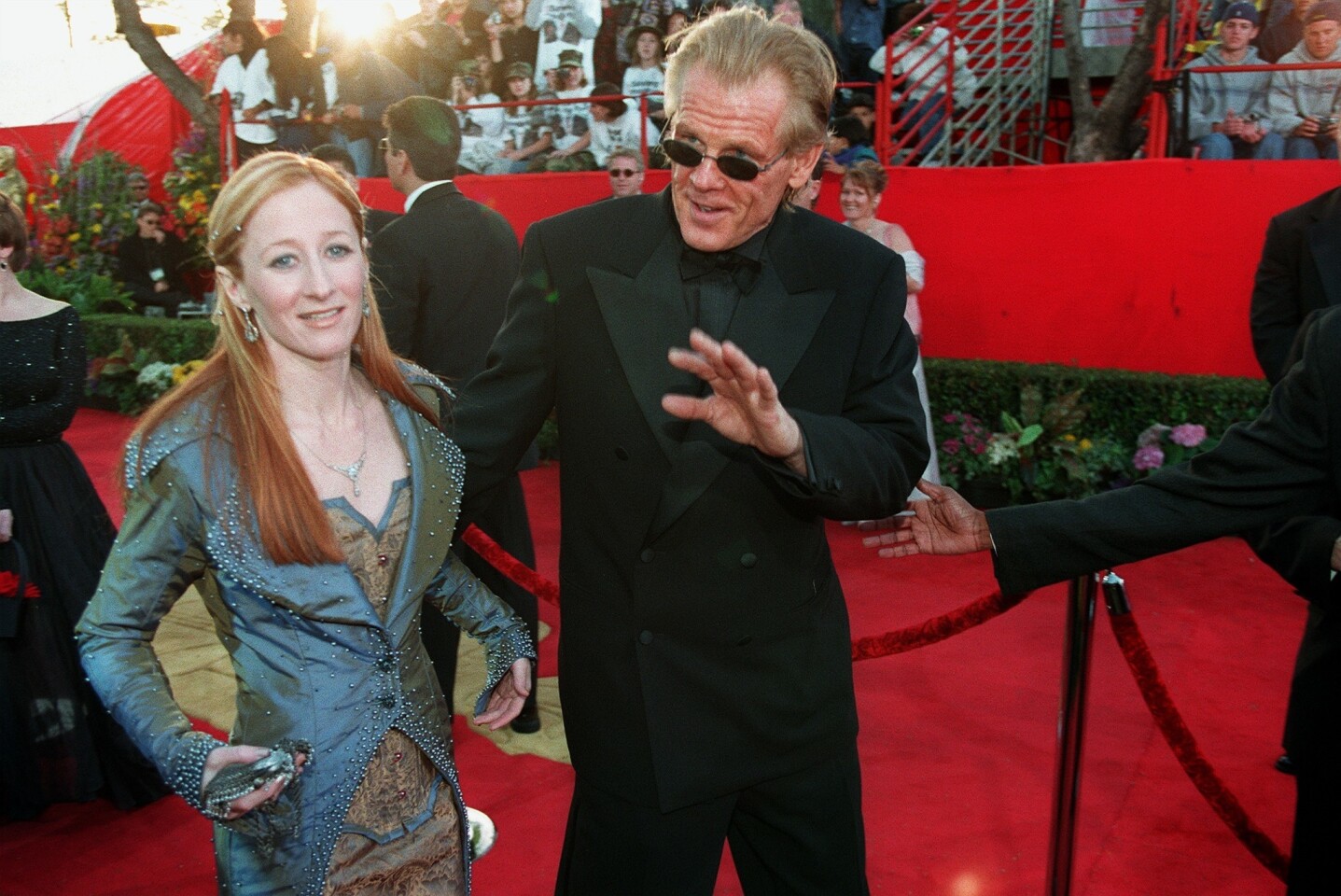 Nolte brought actress Vicki Lewis as his date to the 71st Academy Awards in Los Angeles on March 21, 1999.
(Robert Gauthier / Los Angeles Times)
Nick Nolte and Uma Thurman in 2000's "The Golden Bowl."
(Erica Lennard / Miramax Films)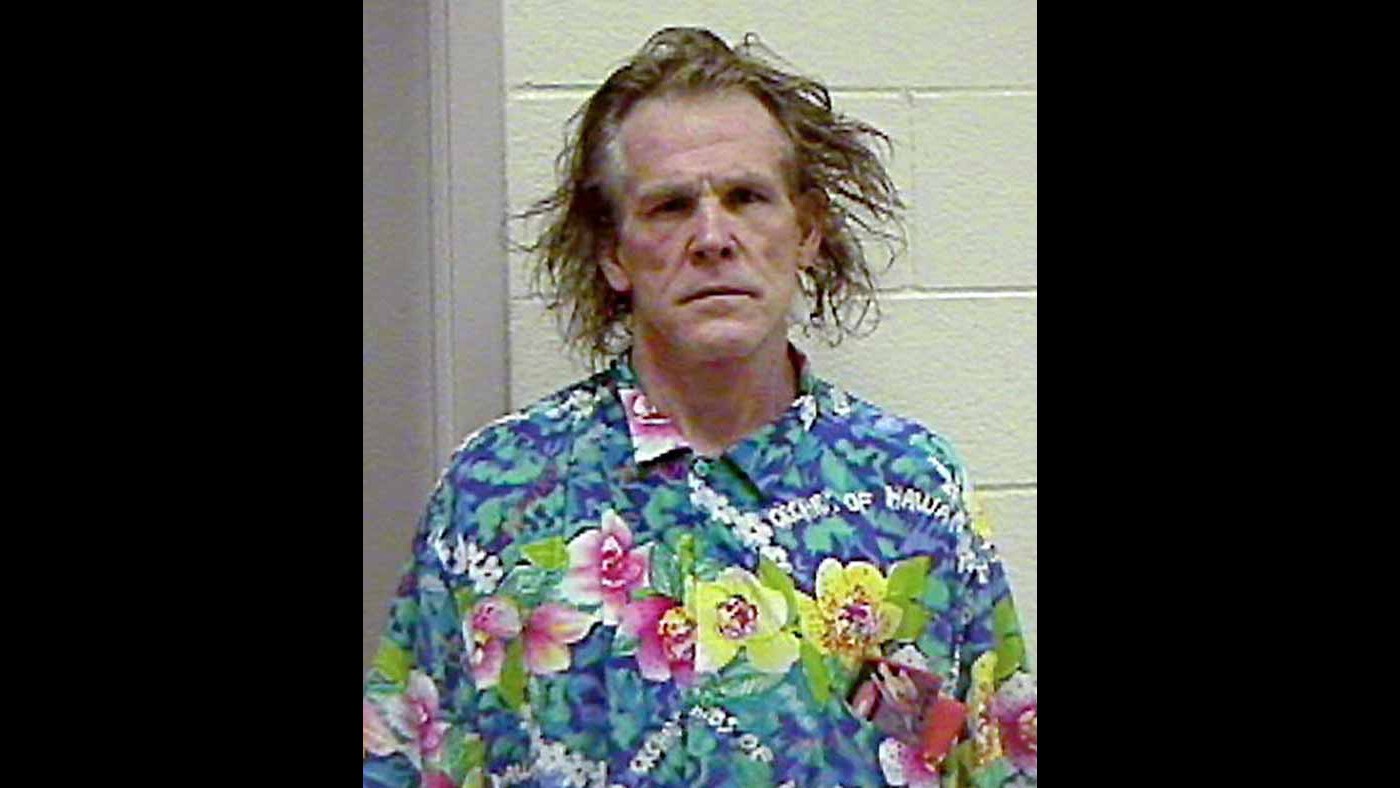 Nolte hit a low point in 2002 when he was arrested on suspicion of driving under the influence in Malibu. He was cited and released on a misdemeanor charge, but his mug shot quickly became notorious among celebrity gossipers.
(Associated Press )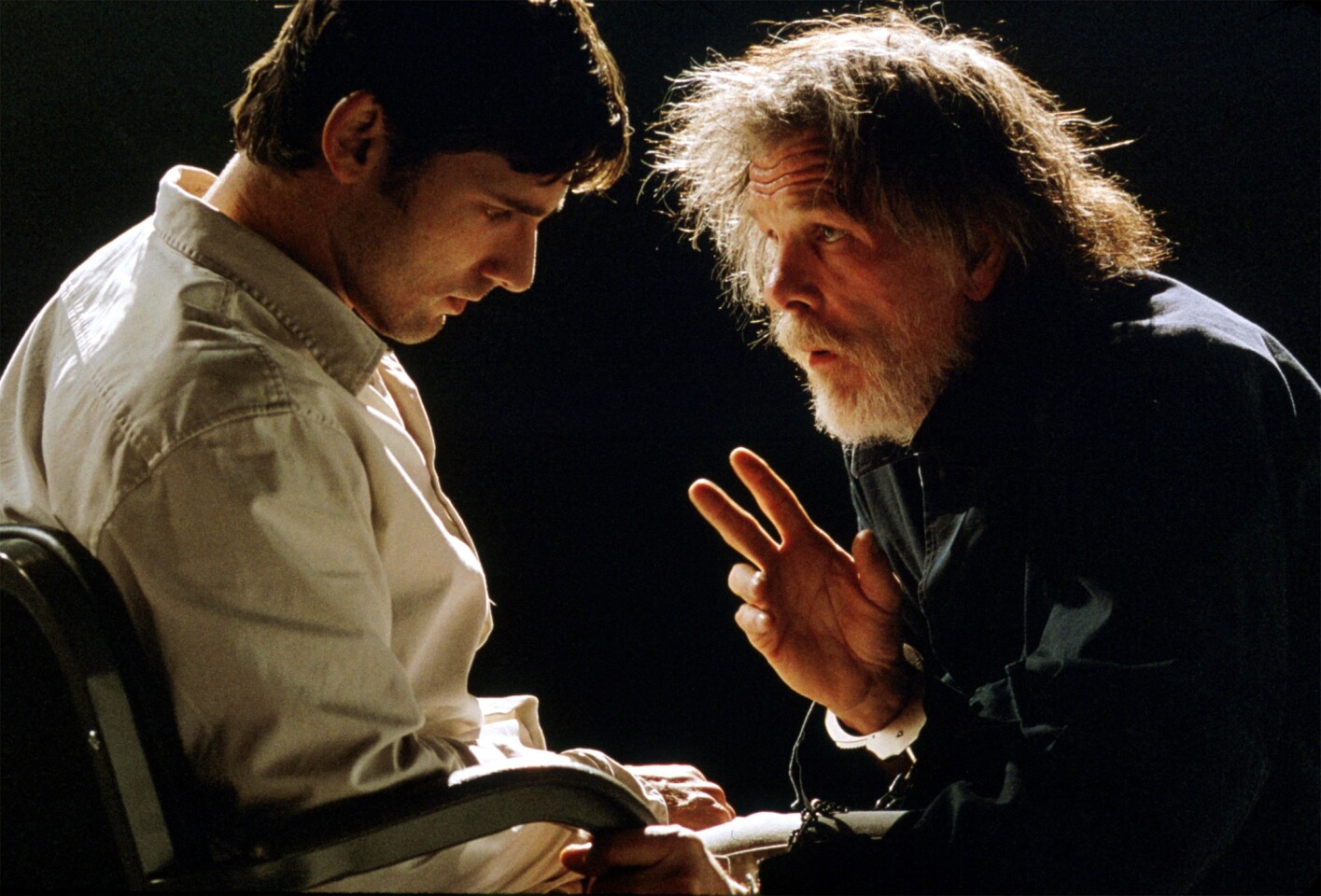 Nolte, right, starred opposite Eric Bana in Universal's 2003 take on the Marvel superhero, "Hulk."
(Peter Sorel / Universal Studios)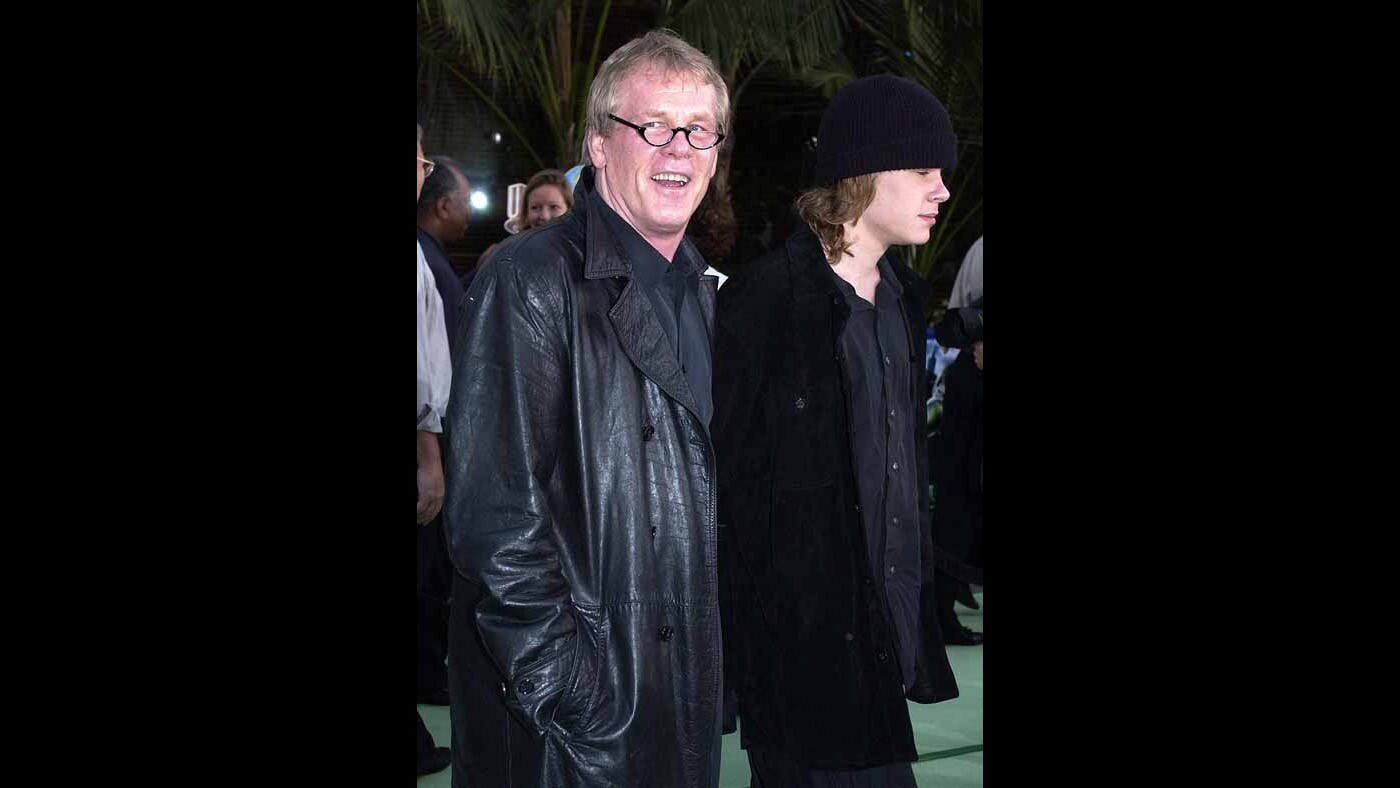 Nolte brought his son, Brawley, right, to the premiere of "Hulk" on June 17, 2003, in Los Angeles.
(Mark J. Terrill / Associated Press)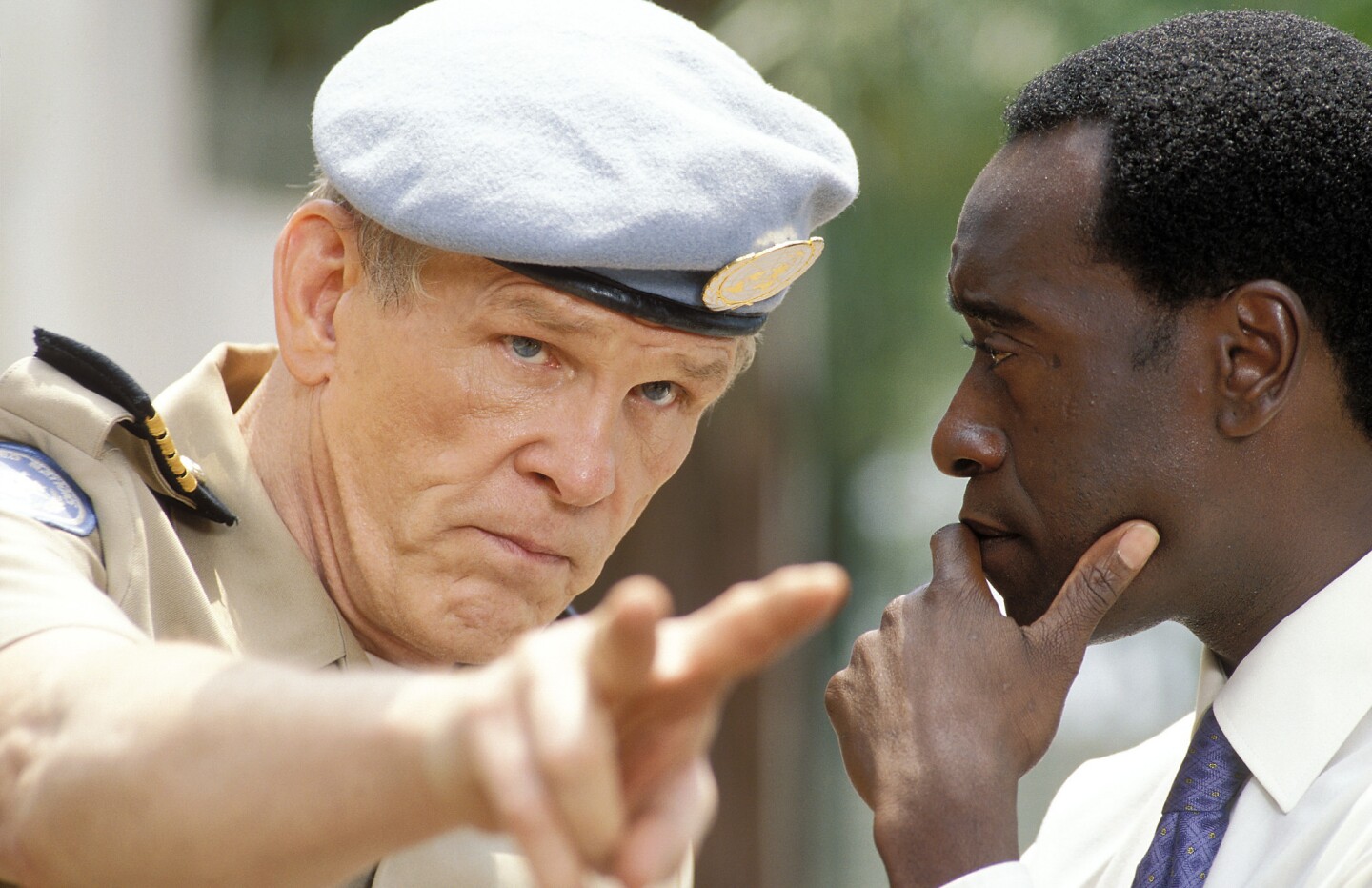 In 2004, Nolte, left, played U.N. Colonel Oliver alongside Don Cheadle as Paul Rusesabagina in the fact-based drama "Hotel Rwanda." Cheadle and co-star Sophie Okonedo were both nominated for Academy Awards. The film also received an Oscar nomination for best original screenplay.
(Frank Connor / United Artists)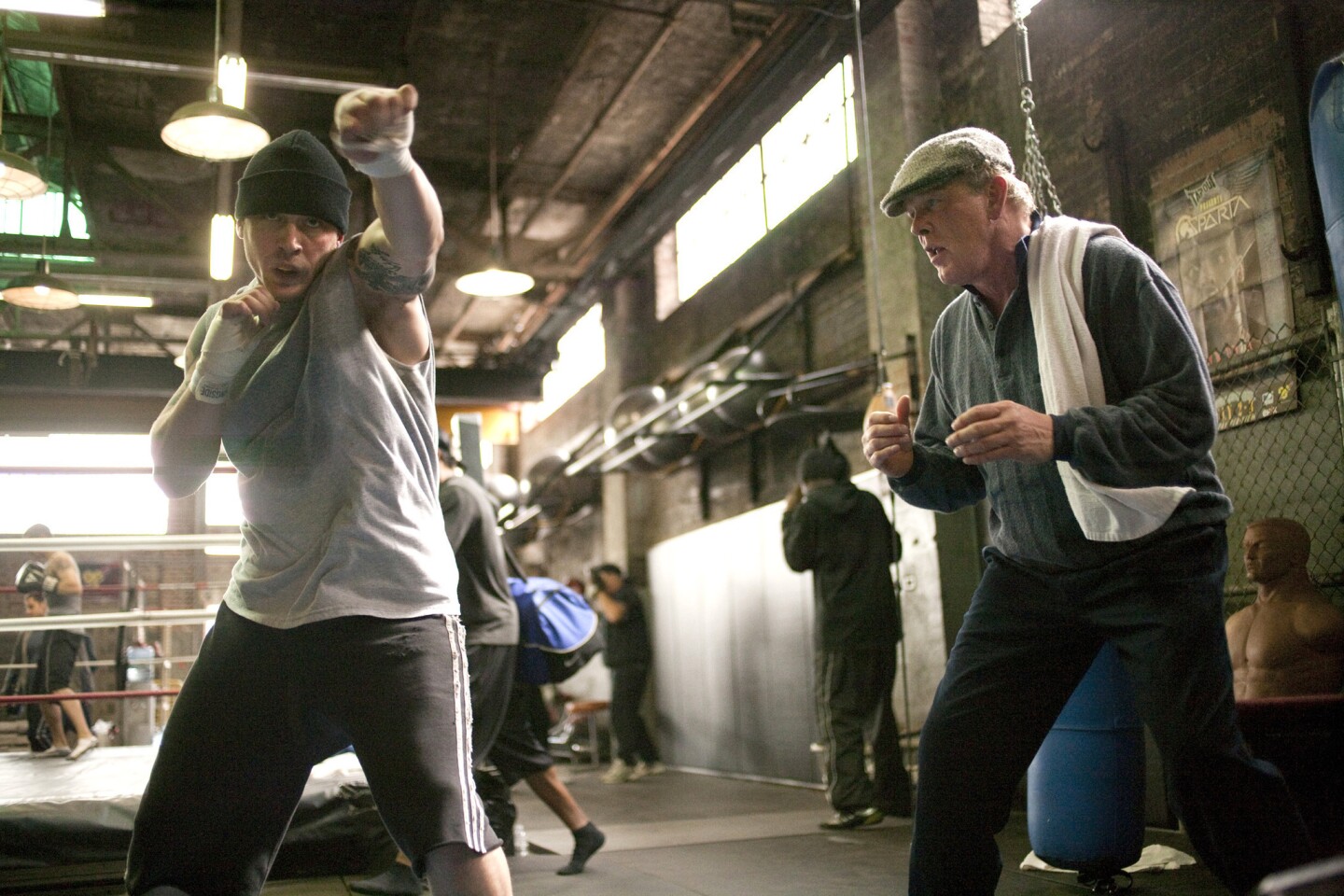 In 2011, Nolte, right, played the father of two brothers -- played by Tom Hardy, left, and Joel Edgerton -- in the acclaimed sports drama "Warrior." Nolte received a supporting actor Oscar nomination for his performance.
(Lionsgate )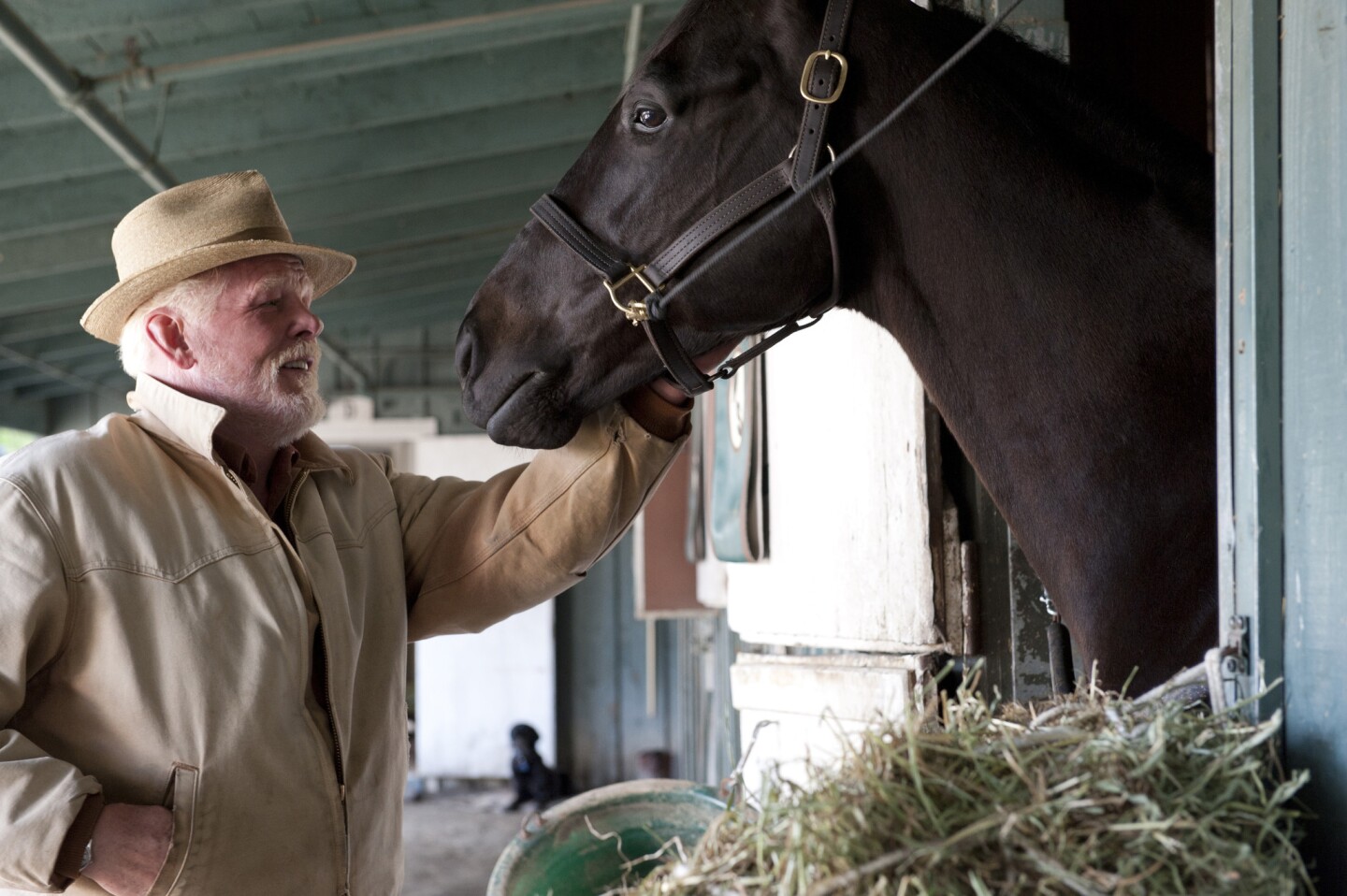 After more than three decades away, Nolte returned to the small screen with a supporting role in the 2011-12 HBO series "Luck." The series was abruptly canceled after three horses were injured and had to be euthanized during production.
(Gusmano Cesaretti / Associated Press)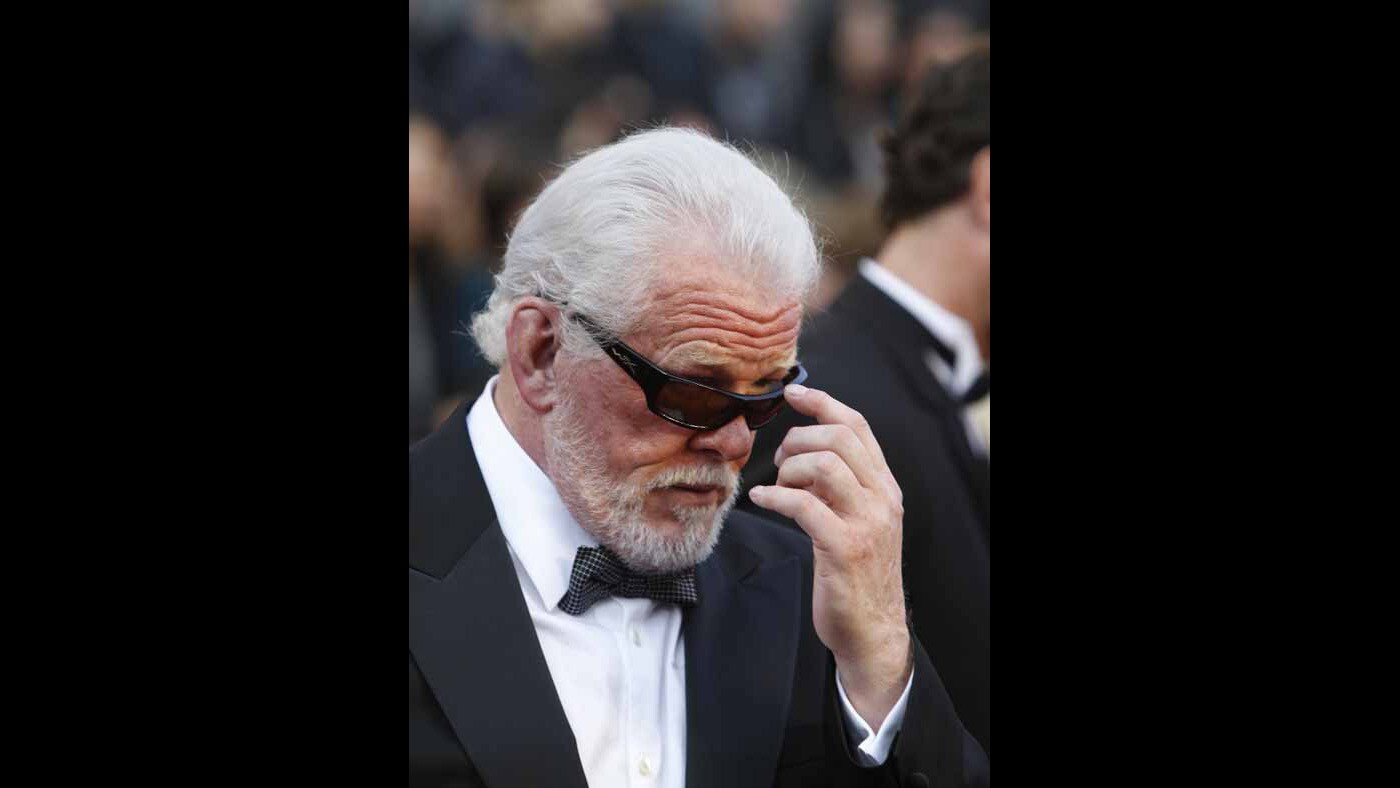 Nolte appears at the 84th annual Academy Awards show on Feb. 26, 2012, when he was up for a supporting actor Oscar for "Warrior."
(Mark Boster / Los Angeles Times)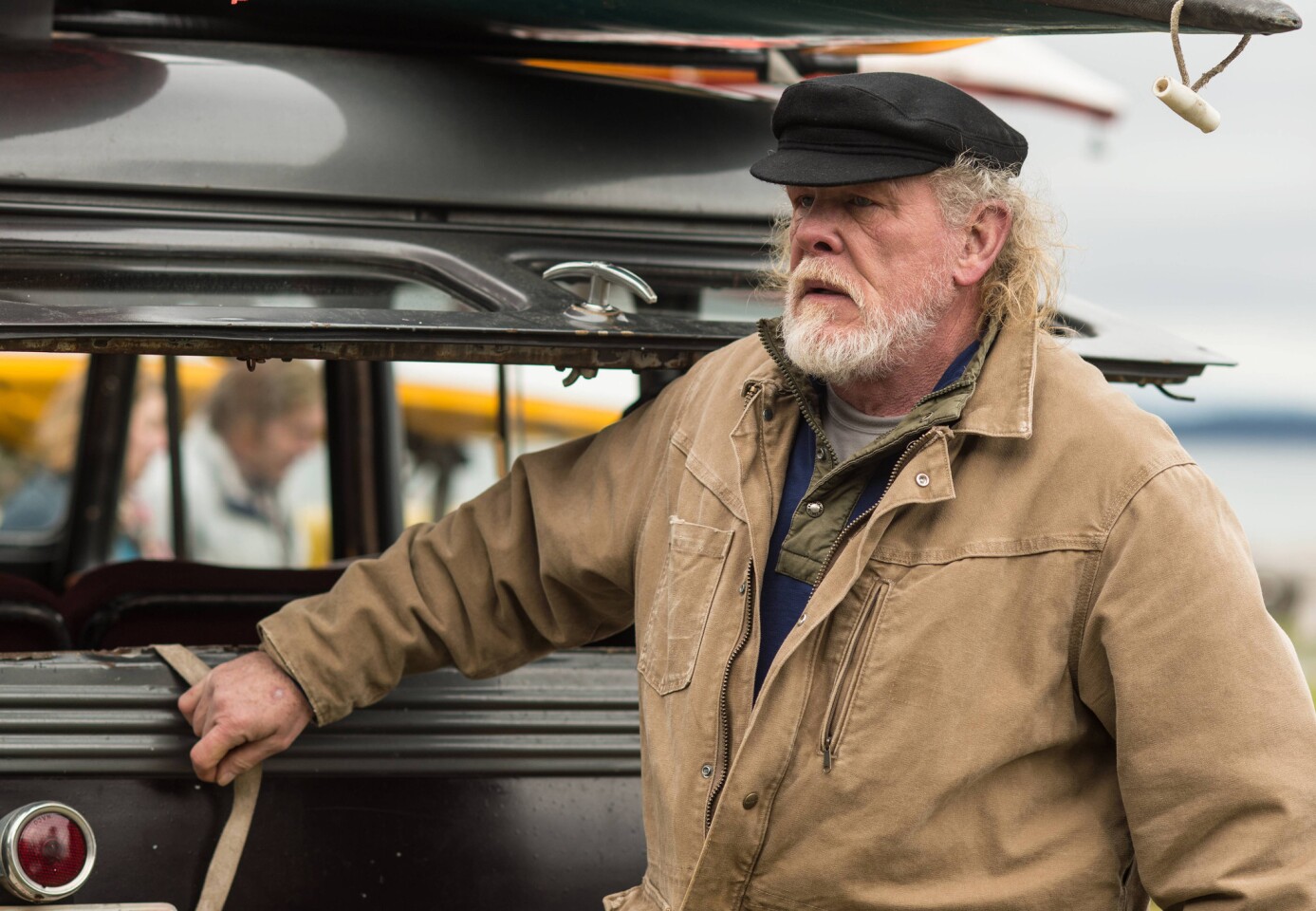 In 2014, Nolte joined David Tennant, Anna Gunn, Jacki Weaver and Michael Pena on the 10-episode miniseries "Gracepoint" on Fox.
(Ed Araquel / Fox)
Among Nolte's upcoming projects is "A Walk in the Woods," based on the bestselling memoir by Bill Bryson, played in the film by Robert Redford, left. He'll then shift gears again, appearing in the comedic western "The Ridiculous Six," which stars Adam Sandler and Will Forte.
(Frank Masi / Broad Green Pictures)
Callie Hernandez, Nick Nolte, center, and Skylar Astin star in the EPIX original series "Graves."
(Lewis Jacobs / EPIX/Lionsgate)