8 Images
Child stars over the edge
Leif Garrett:
Before he was the star of one of the more popular episodes of VH1's "Behind the Music" series, Garrett was one of the biggest teen singer/actor/heartthrobs of the 1970s. That was before his problems with drug abuse wrecked his career. Just before his 18th birthday, he crashed a car while drunk and on Quaaludes. His best friend was paralyzed and Garrett was the subject of a $25-million lawsuit, later settled. He's since made the reality TV rounds, but was arrested again in early 2006 for alleged possession of heroin.
(Ricardo DeAratanha / LAT)
Adam Rich:
The former "Eight Is Enough" star (front row, center) had a hard time after the series ended. He had a string of arrests through the 1980s and into the '90s in connection with drugs, shoplifting and breaking and entering. In 2003 he was charged with DUI after authorities said he nearly hit a police car. But he's kept his humor about it -- he played himself in the 2003 David Spade comedy "Dickie Roberts: Former Child Star" and helped write a fake article about his death in 1996 for Dave Eggers' Might magazine.
(Photofest)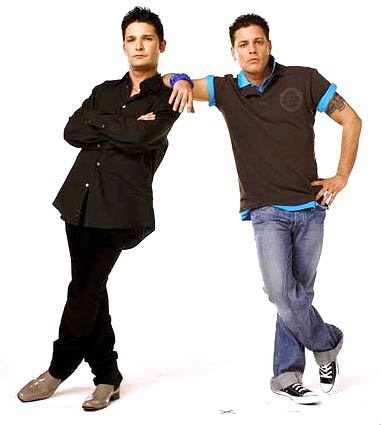 Corey Haim:
As one-half of "the two Coreys," Haim, right, has faced a difficult post-stardom road. His drug problems helped end his teen heartthrob status and he filed for bankruptcy in 1997. He also suffered a stroke and returned to his hometown of Toronto to sober up. After a few years out of the limelight, he'll reunite with Corey Feldman this summer for the improvisational reality show "The Two Coreys."
(Andrew Eccles / A&E Network)
Dana Plato:
"Kimberly" from "Diff'rent Strokes" was dropped from the hit sitcom in 1984 when the actress became pregnant against producers' wishes. After she had her child and attempts at a serious acting career failed, she had plastic surgery, posed for Playboy and began a career in low-budget and pornographic films. In 1999, following her final interview, on "The Howard Stern Show" -- in which she described herself as clean and sober -- she died of an overdose of Vanadom and Vicodin. The death was ruled a suicide.
(Jim Laurie / AP)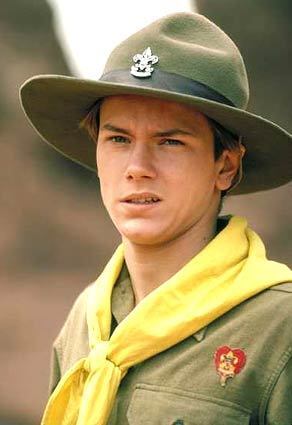 River Phoenix:
There was nothing average about River Phoenix, from being raised in the Children of God sect to his early rise to artistic and popular fame. By the age of 18, Phoenix had worked with directors Rob Reiner and Peter Weir, starred alongside Harrison Ford and Helen Mirren, and was nominated for an Oscar and Golden Globe for his supporting role in the Sidney Lumet film "Running on Empty." His passion for music and promising future in film were cut short in October 1993 when Phoenix accidentally overdosed on a fatal mix of heroin and cocaine outside the Viper Room club in West Hollywood.
(Lucasfilm Ltd. & TM)
Danny Bonaduce:
You may need a crash-cart if you try to track the ups and downs of Danny Bonaduce's career. Though he found both fame and a family at age 10 on the hit TV show "The Partridge Family," his home life was a mess. Charged in the early '90s with assault, he later boxed former child stars Donny Osmond and "Brady Bunch" boy Barry Williams for charity events. A self-admitted train wreck, he continues down his rocky road balancing unemployment and sobriety, radio work and reality TV.
(Ethan Miller / Getty Images)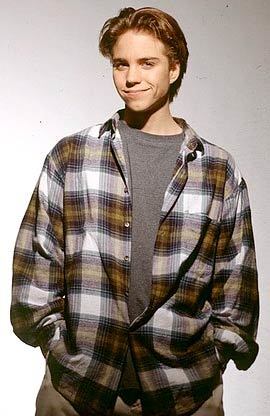 Jonathan Brandis:
There were few signs that this child actor was on the brink. A soap star at age 6 and soon a successful teen heartthrob -- with the Tiger Beat covers to prove it -- he was best known for his television role in Steven Spielberg's "SeaQuest DSV." Though he spoke of his desire to direct, he ended his life in November 2003, leaving no note and his friends and family to wonder why.
(Chris Haston / NBC)
Carl 'Alfalfa' Switzer:
The boy known as "Alfalfa," right, from the "Our Gang" shorts of the 1930s grew out of films and had trouble finding work as an adult actor, in part because of his reputation for being difficult. Leaving Hollywood behind, he pursued a career as a dog breeder. Switzer met an untimely death in 1959 when he and another man fought over money and the man shot Switzer in self-defense.
()