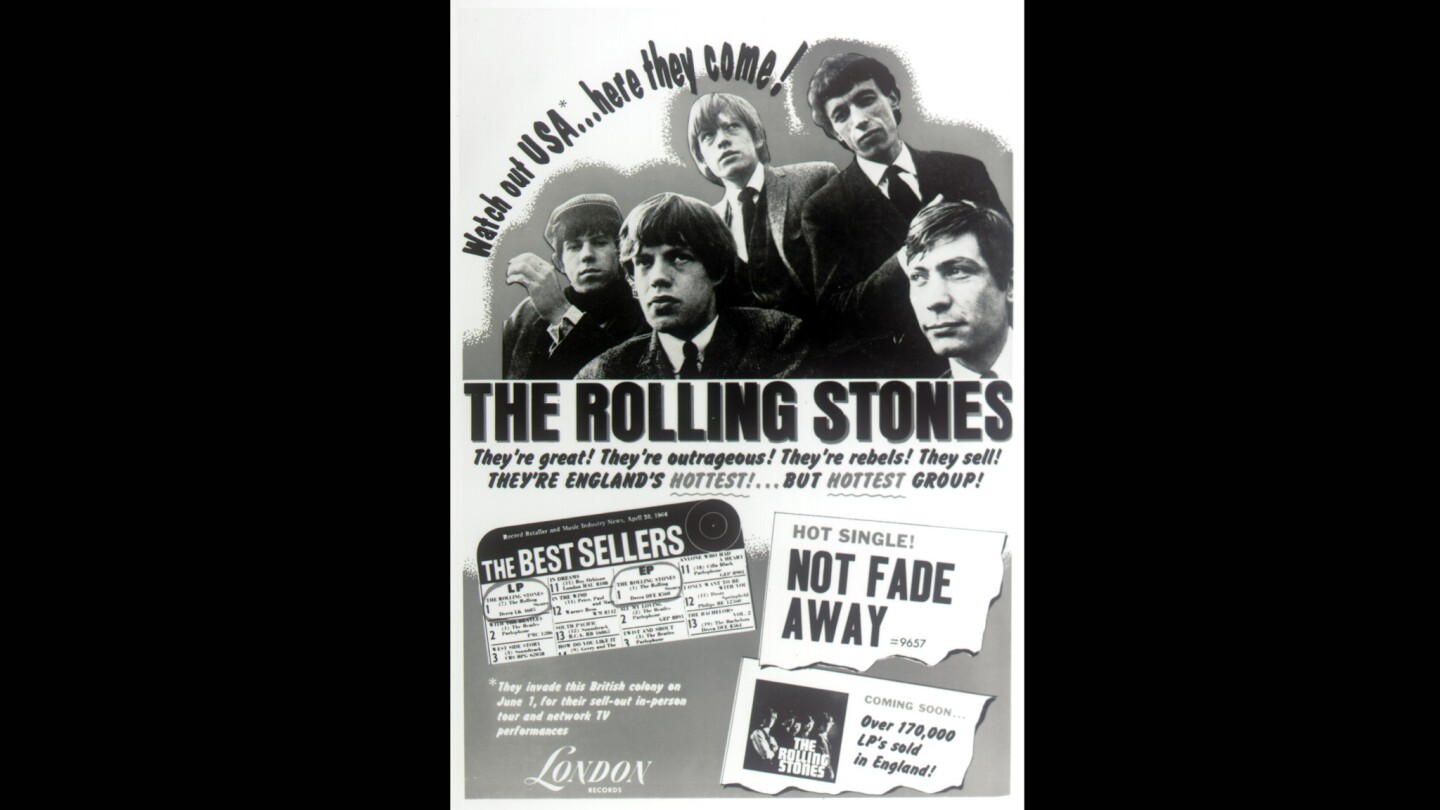 11 Images
Photos: Rolling Stones through the decades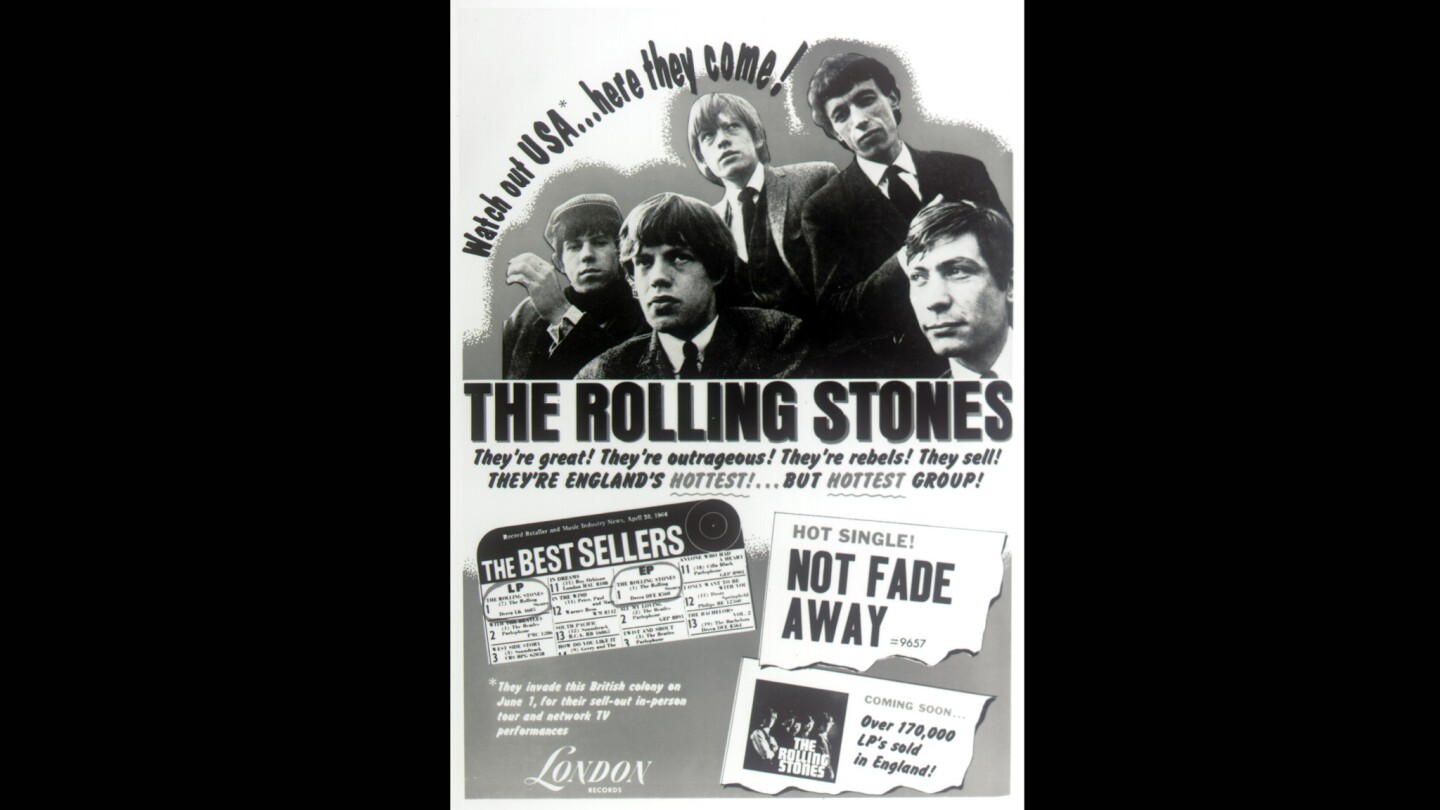 A Rolling Stones ad from May 1964.
(Courtsey of Michael Ochs Archive)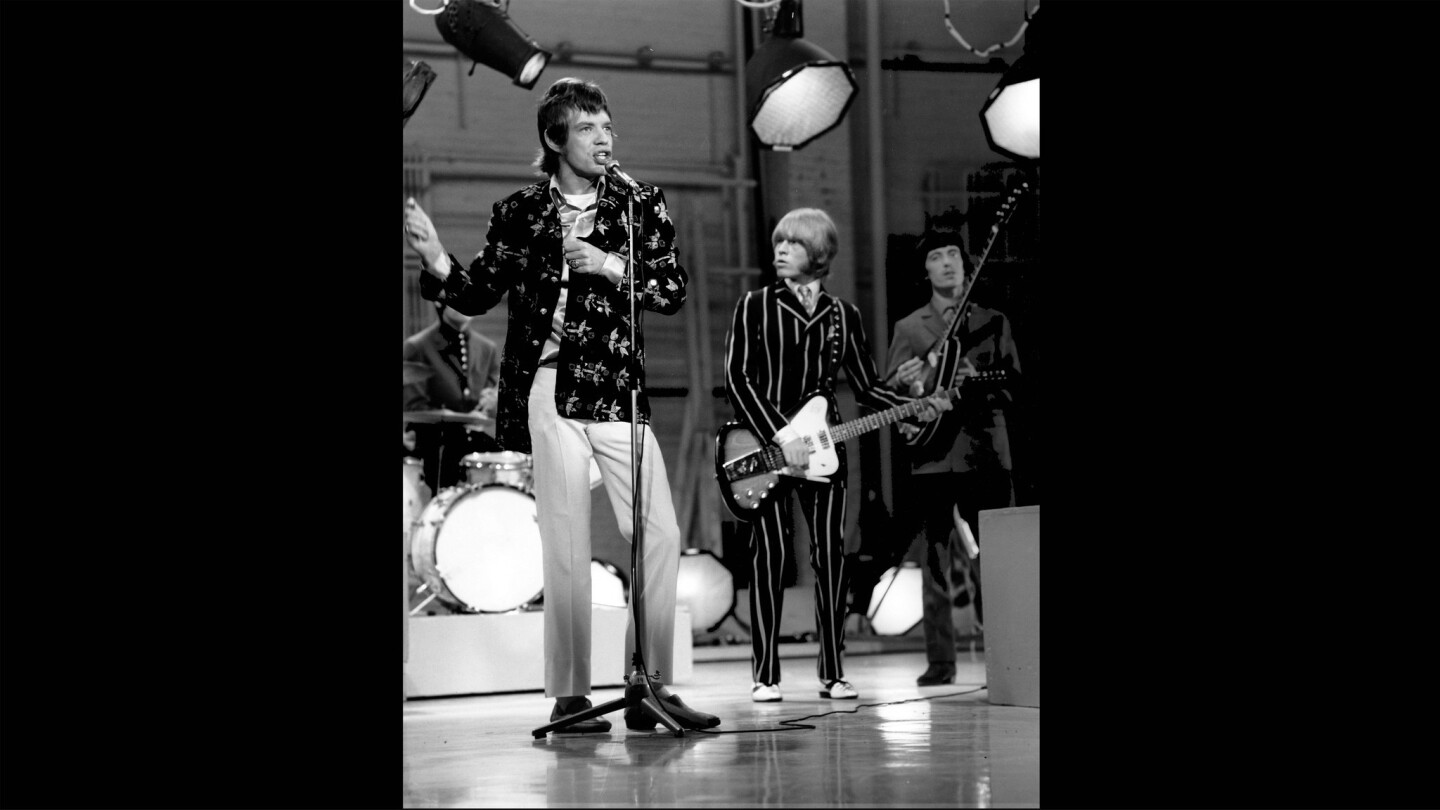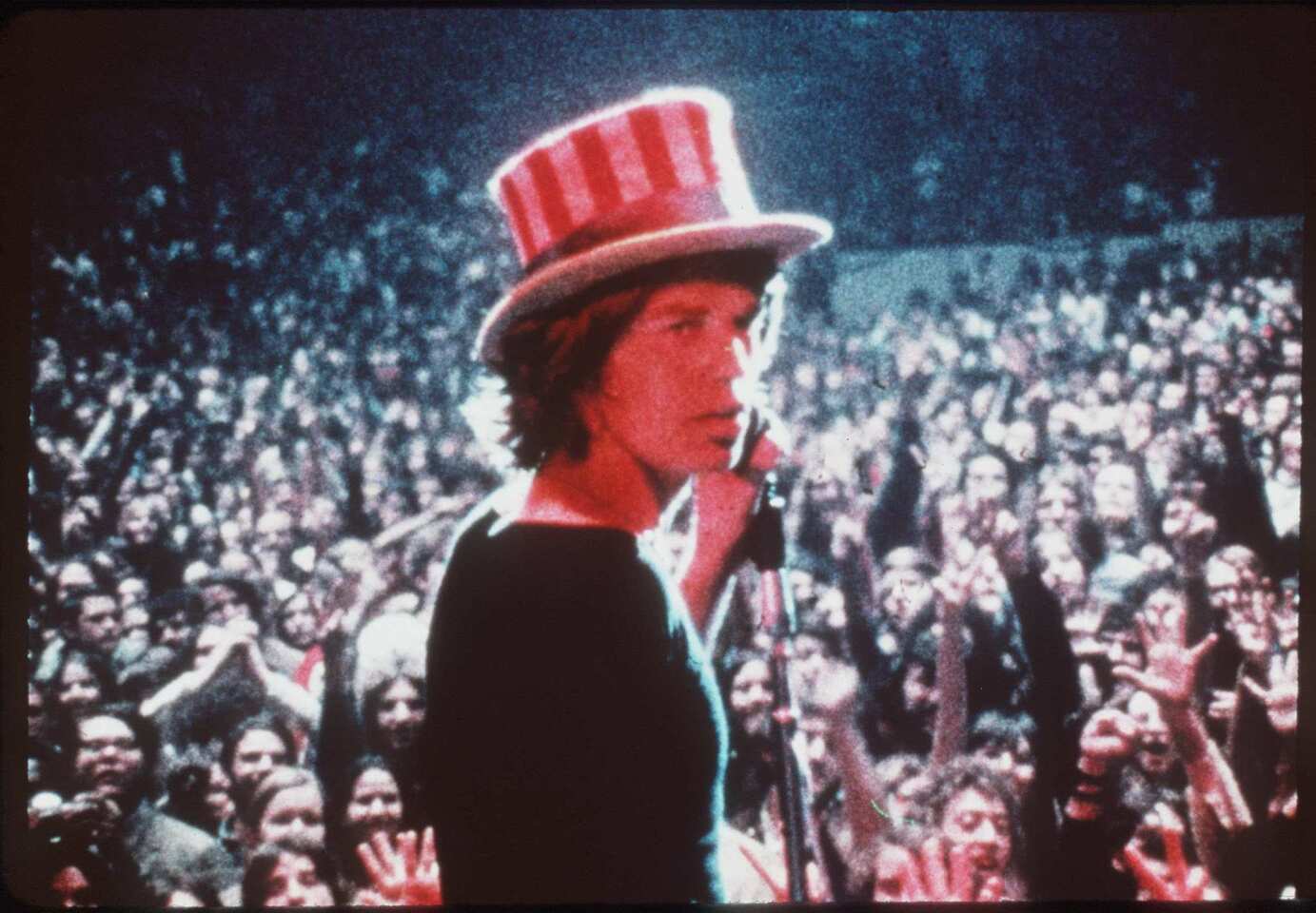 Mick Jagger at Madison Square Garden in 1969. This shot was used in 1970 film "Gimme Shelter."
(A Maysles Films Inc.)
Keith Richards in 1972 during the "Exile on Main St." tour.
(Ethan Russell / Kayos Productions Inc)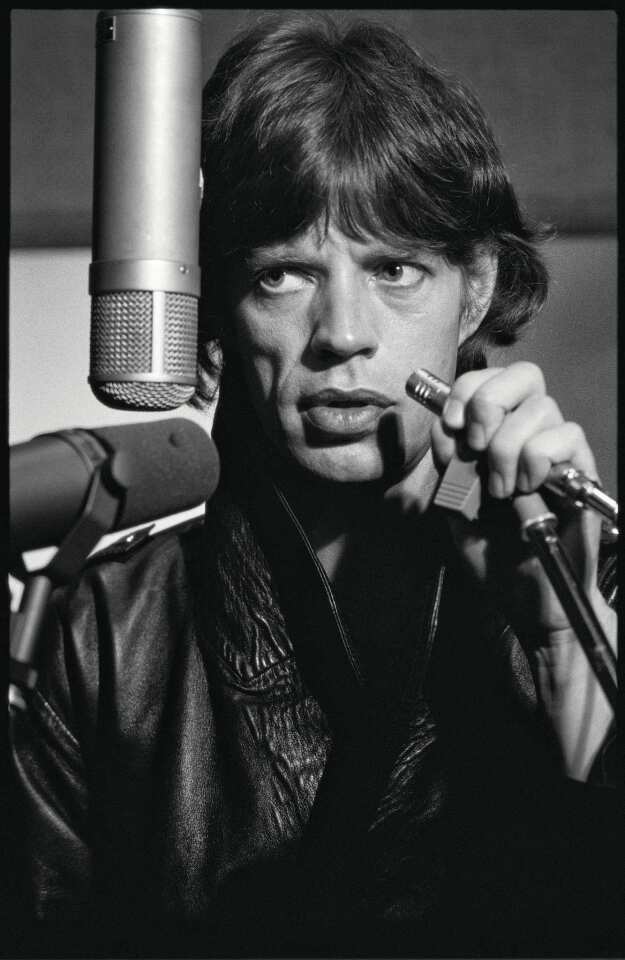 Mick Jagger during the sessions for "Some Girls."
(Helmut Newton)
The Rolling Stones' Mick Jagger appears with Bob Dylan at the induction ceremony for the Rock & Roll Hall of Fame.
(Los Angeles Times)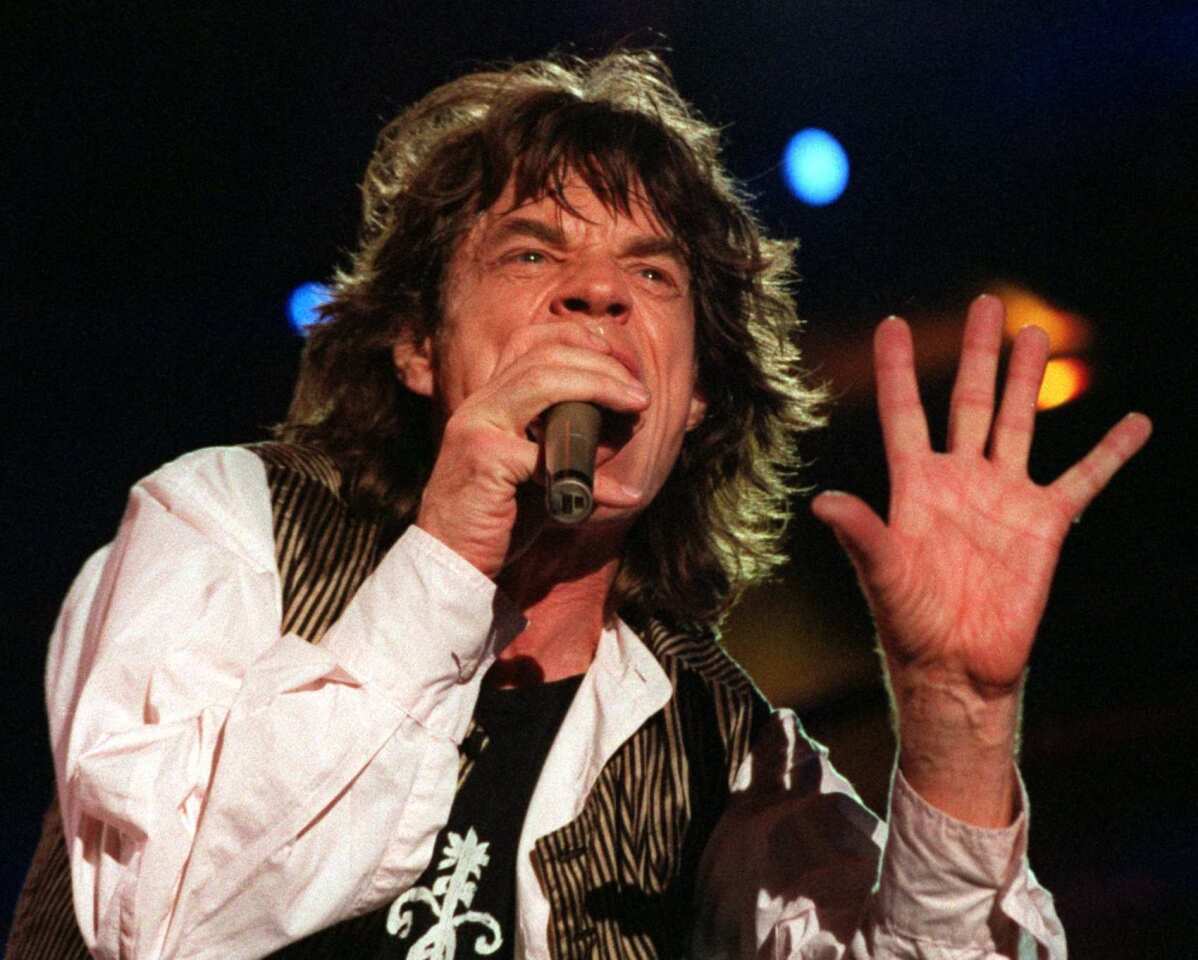 Mick Jagger's jazz hands at a 1994 San Diego concert.
(Los Angeles Times)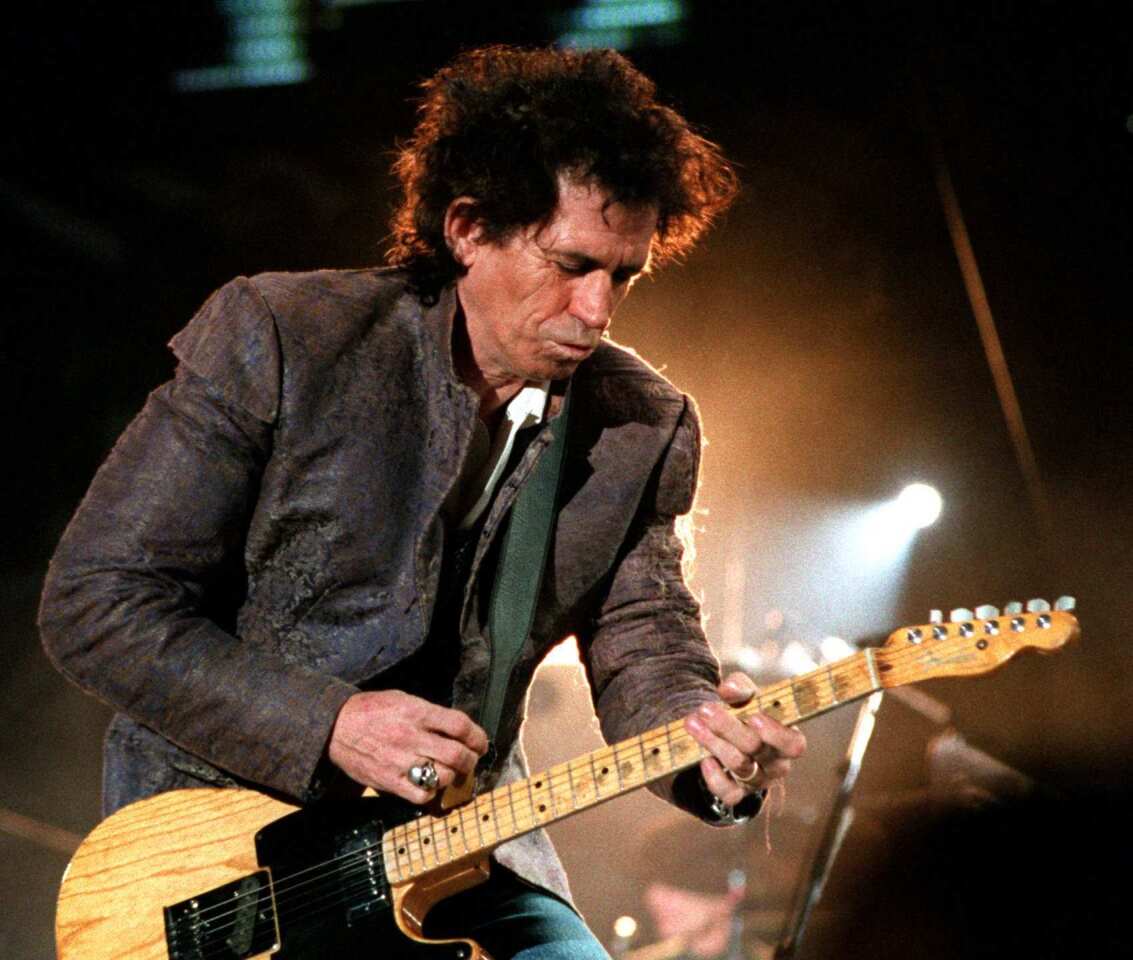 Keith Richards performing on the "Voodoo Lounge" tour in San Diego.
(Los Angeles Times)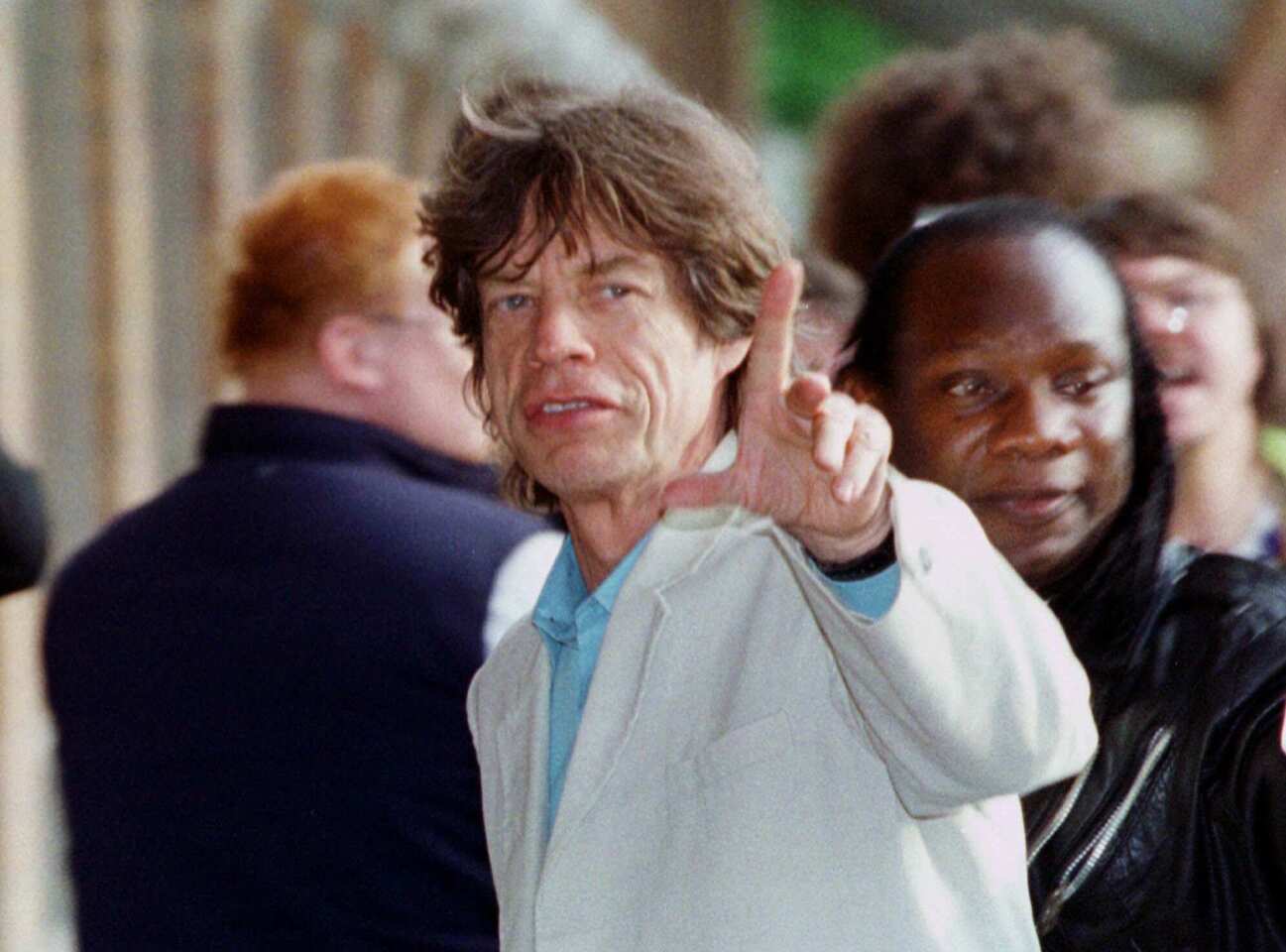 Mick Jagger gestures to photographers as the band arrives in Germany for its "Bridges to Babylon" tour.
(Associated Press)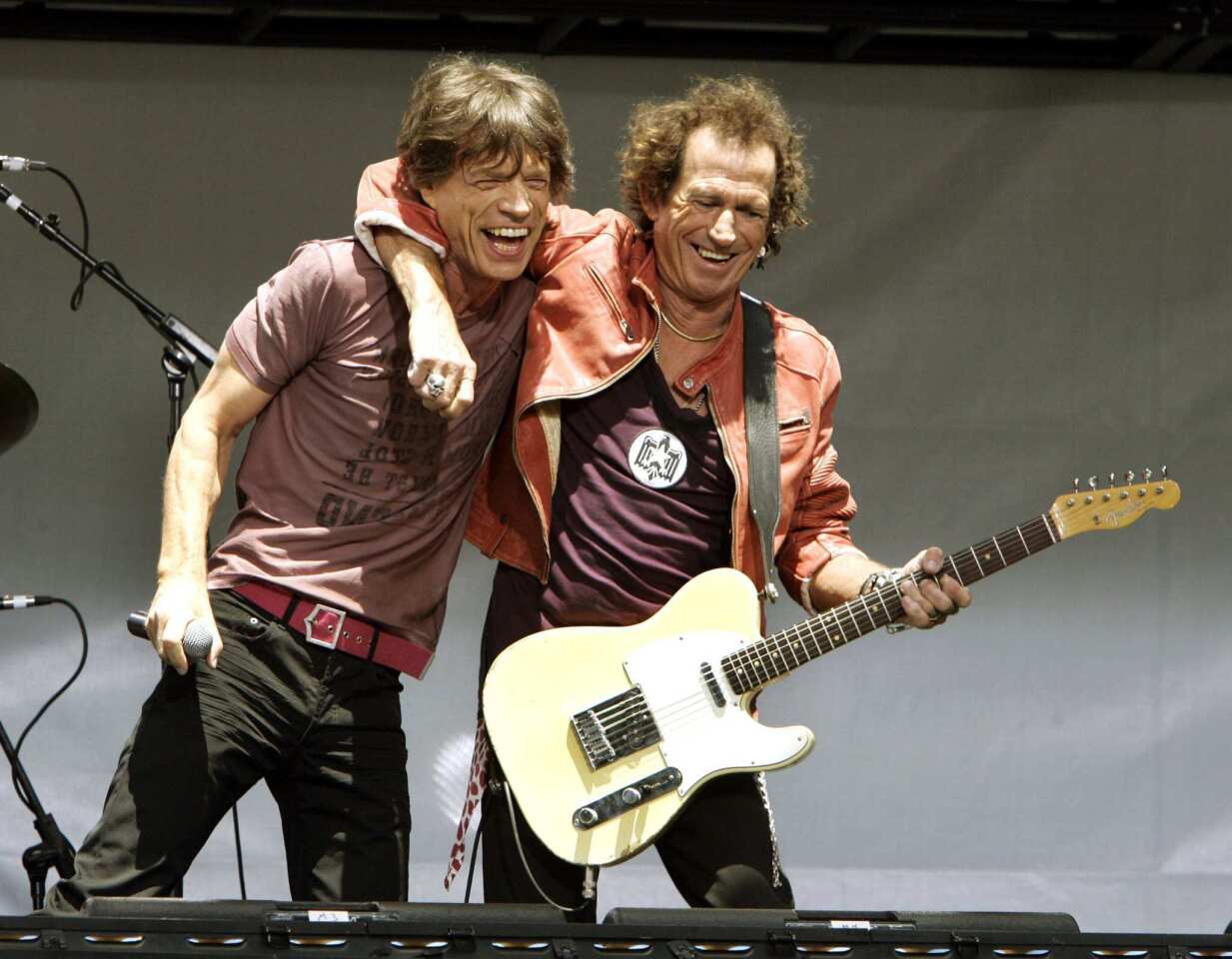 Mick Jagger and Keith Richards embrace in New York while announcing the band's 2005 tour.
(AFP/Getty Images)
Mick Jagger is seen in Tortonto in 2005 before the start of the band's "A Bigger Bang" world tour.
(Associated Press)