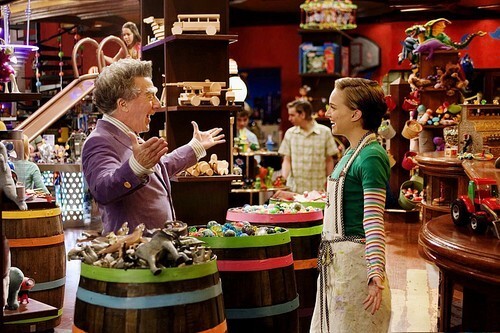 5 Images
SCENE STEALER: Mr. Magorium's Wonder Emporium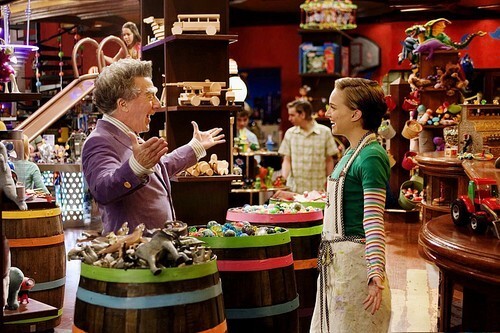 By Ron Magid, Special to The Times
Designing the world's greatest toy store is hard enough, but when the movie is called "Mr. Magorium's Wonder Emporium," the set better feel, well, magical.
"No pressure there," quips production designer Therese DePrez ("Happiness," "Hedwig and the Angry Inch") who knew she'd have to conjure up more than the proverbial rabbit to satisfy writer-director Zach Helm. "I'll never forget walking into the empty soundstage and saying to myself, 'Two months from now, there'll be a world here — and how the hell am I gonna get it all done?"
DePrez drew on her experience creating edgy-yet-whimsical sets for movies like "Hedwig" to create the Emporium's Barnum & Bailey-on-steroids look. "I wanted the store to marry nostalgia, invention, classicism and vaudeville — and to feel like it actually exists someplace in America," she says.
(AP)
It was a trip to Europe that spurred DePrez's inspiration: Her set incorporates aspects of an organ grinder cart she discovered in Amsterdam, Victor Horta's art nouveau Belgian architecture, touches of Edward Gorey and Rene Magritte and DePrez's own love of antique toys.
Visual effects were used only when necessary to prevent smothering the handmade environment in digital luster. "We felt that reality would be so refreshing to see onscreen, it would just ground everything," she says.
(Fox Walden)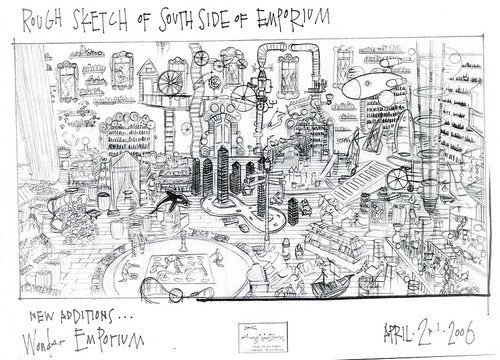 IMAGE 1: SKETCH
As Helm described the blocking of scenes and the layout of the Emporium, DePrez imagined a bicycle wheel whose hub was the central play Aarea. Radiating outward were a dollhouse village, a science lab, arts and crafts, and sundry other charmingly themed areas. A full-sized tree erupted through the book balcony, where children could read in its branches. "The geography was very organic," DePrez says.
(Rob McCallum)

IMAGE 2: EMPORIUM ALIVE
The 7,000-square-foot Emporium, replete with a 24-foot ceiling and Rococo molding, was built from the ground up, ultimately filling an entire soundstage. "We were always looking for something unexpected behind the next display," DePrez says. Serendipity — in this case, a worldwide toy convention in Toronto — unearthed much of the Emporium's treasures. Dickens' Tiny Tim might well have coveted the handmade and antique playthings from 12 different countries, reflecting Magorium's whimsical worldliness. "We had 10,000 toys and 8,000 books on the set," DePrez recalls, "and only about two weeks to dress it!"
(Colin Woods)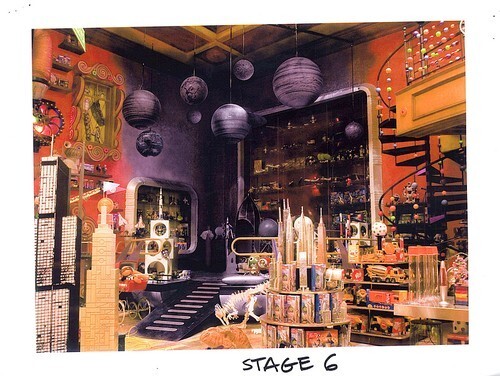 IMAGE 3: EMPORIUM DEAD
The Emporium decays as Mr. Magorium grows sickly. Originating in the colorful air and space corner, the infection oozes from the décor and lighting to the toys themselves. "Each toy was treated individually as to how it would pout," DePrez says. "We changed the stuffed animals' postures and stopped any moving toys so you would miss that kinetic quality." DePrez's inspiration for the dying store? "I just changed the music I listened to on my iPod," she says.
(Colin Woods)