14 Images
What makes a good 'Scream Queen'?
By Susan King, Los Angeles Times Staff Writer
Just what makes a good movie "scream queen"?
She must be in dire jeopardy: Things that go bump in the night. Threatening phone calls. Being stalked by an insane killer with a very large knife. Violent visions. Ghostly apparitions. Big apes with large crushes.
And of course, a "scream queen" must have a great decibel range.
Brittany Snow, who was the conniving teen in "Hairspray," makes her bid for "scream queen" status in the horror flick,
"Prom Night,"
opening Friday. Will she become the new Fay Wray or the 21st-century incarnation of Jamie Lee Curtis? Only time — and the box office — will tell.
But here's a look at some horror divas who have screamed their way to movie success. And
here
is a look at the upcoming spate of horror movie remakes.
(Suzanne Tenner / Screen Gems)
Sarah Michelle Gellar
After kicking butt on TV as "Buffy the Vampire Slayer," Gellar has thrown her hat into the scream queen ring with "I Know What You Did Last Summer," "The Grudge," "Grudge 2" and the upcoming "Possession."
Decibel level: 8
(Kenji Takeuchi / Sony Pictures Classics)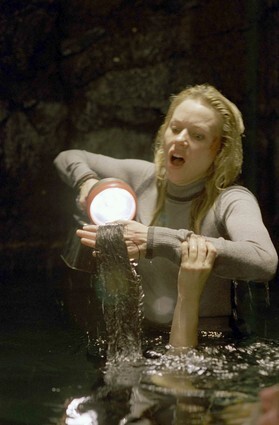 Naomi Watts
The Oscar-nominated actress ("21 Grams") has delved into the scream queen universe with 2002's "The Ring" and 2005's "The Ring Two." Though she didn't quite live up to Fay Wray's legend in Peter Jackson's lavish 2005 remake of "King Kong," she certainly didn't miss a beat as Ann Darrow.
Decibel level: 9
(Merrick Morton / DreamWorks Pictures)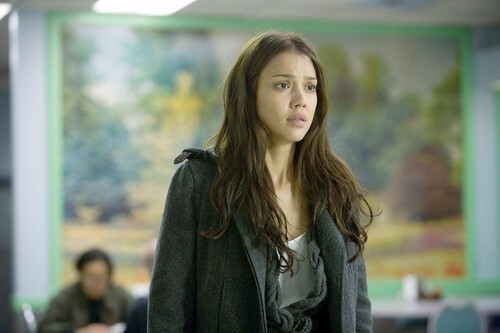 Jessica Alba
The mommy-to-be most recently was seen in the horror film "The Eye" as Sydney Wells, a violinist who has been blind since the age of 5, who undergoes a corneal transplant that restores her vision. But Sydney quickly begins to see visions of ghosts — and of the future.
Decibel level: 7
(Joseph Lederer / Lionsgate)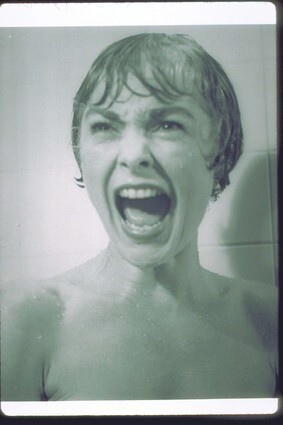 Janet Leigh
Leigh was an established screen star for over a decade and wife of Tony Curtis when she teamed up with Alfred Hitchcock for his 1960 masterpiece, "Psycho." She received a best supporting actress Oscar nomination for her portrayal of Marion Crane, a woman on the lam after embezzling money from her employer who makes a big mistake when she registers at the Bates Motel. She meets her maker in the now-famous nude shower scene. Leigh's piercing screams are accentuated by composer Bernard Herrmann's seminal screeching musical score. Legend has it that after Leigh saw the scene, she wouldn't take showers unless she had to.
Decibel level: 9.5
(Universal Studios Home Entertainment)
Jamie Leigh Curtis
Like mother, like daughter. Eighteen years after "Psycho," Leigh's daughter was crowned the Queen of Scream in John Carpenter's landmark horror film "Halloween" as Laurie Strode, a teenage girl who is being stalked by Michael Myers (Nick Castle), an insane young man who had stabbed his teenager sister to death when he was just 6 years old. He escapes from a mental institution and returns to his hometown, where he sets his sites on Laurie and some of her friends. Curtis, who was all of 19, was paid $8,000 for her role. Curtis later appeared in "Halloween II," "Halloween H20: 20 Years Later" and "Halloween: Resurrection." In 1980, she made three horror films: "The Fog," also directed by Carpenter, "Prom Night" and "Terror Train." By 1983, though, Curtis successfully broke out of the "Scream Queen" mold with her comedic performance in "Trading Places."
Decibel level: 9
()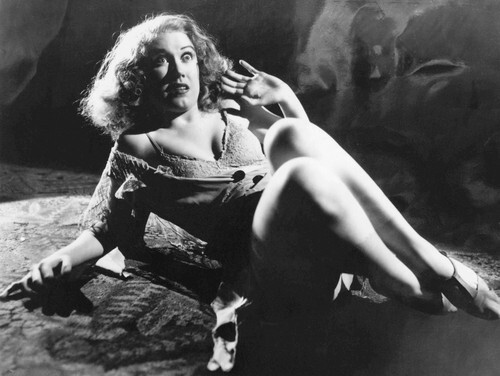 Fay Wray
Wray certainly gave her larynx a workout in the 1933 classic "King Kong" as Ann Darrow, the blond actress who was the girl of the big ape's dreams. Her finest scream moment: Kong takes her in hand and climbs the Empire State Building as planes try to shoot him down. When Wray died in 2004 at the age of 96, the Empire State Building shut down its lights for 15 minutes in her memory. Other classic Wray screamfests: 1932's "Dr. X" and "The Most Dangerous Game" and 1933's "The Vampire Bat" and "Mystery of the Wax Museum."
Decibel level: 10
(Getty Images / Getty Images)
Heather Langenkamp
The native of Tulsa., Okla., proved she was no slouch as a scream queen when she played Nancy, the teen heroine — and one of the objects of Freddy Krueger's nightmarish affection — in Wes Craven's terrific 1984 slasher flick, "Nightmare on Elm Street." She also appeared in the sequels "A Nightmare on Elm Street 3: Dream Warriors" and "Wes Craven's New Nightmare," as well as Craven's "Shocker."
Decibel Level: 8.5
(Joseph Viles / New Line)
Mae Clarke
Though the actress, born Violet Mary Klotz, is best known for getting a grapefruit shoved in her face by James Cagney in 1931's "The Public Enemy," she was a scream queen the same year in James Whale's classic "Frankenstein" as Elizabeth, fiance of Dr. Frankenstein (Colin Clive). She's menaced by the Monster (Boris Karloff) in her bedroom on her wedding day, but her screams scare off the Monster, who escapes from Dr. Frankenstein's house before he can do any real harm to Elizabeth.
Decibel level 8.5
(Warner Bros.)
Drew Barrymore
As a tyke, she let out a blood-curdling scream when she first encountered the alien E.T. in Steven Spielberg's 1982 beloved classic. But she also curdled with great effect in "Scream" as the first victim of the serial killer.
Decibel level: 9.5
(Margaret Herrick Library)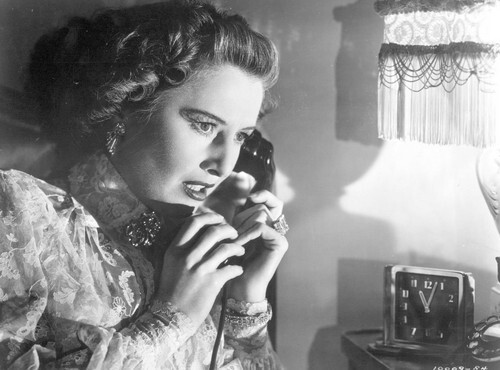 Barbara Stanwyck
The legendary actress excelled in playing tough, determined, in-control women. But she got her chance to unravel into hysterics — receiving a best actress Oscar nomination — in the 1948 thriller, "Sorry, Wrong Number." Stanwyck quivers and quakes as a spoiled bedridden daughter of a millionaire. Her only contact with the outside world is her telephone. And one night when her husband (Burt Lancaster) is out, she picks up the phone to make a call, only to get a crossed-line connection on which she overhears two men planning a woman's murder. It isn't long before Leona realizes she's their intended victim.
Decibel level: 9
(LACMA)
Neve Campbell
The Canadian-born actress who came to fame on the Fox TV series "Party of Five" in the early 1990s journeyed into scream queen territory as Bonnie in 1996's "The Craft," a chiller about four young women who make a big mistake when they delve into the world of witchcraft. But she really hit her stride in Wes Craven's popular "Scream" trilogy, which began in 1996 and ended in 2000. Campbell plays the heroine, Sidney Prescott, who discovers that an insane serial killer wearing a Halloween costume with a mask of Edvard Munch's "The Scream" is trying to kill her and other people surrounding her.
Decibel level: 9
(Joseph Viles / Dimension Films)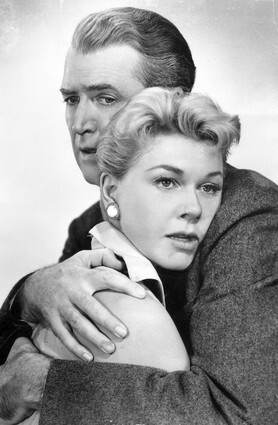 Doris Day
Best known for her perky musicals and virginal comedies such as "Pillow Talk," the actress also got her day in the sun as a scream queen in Alfred Hitchcock's 1956 classic "The Man Who Knew Too Much" — she gets wonderfully hysterical when James Stewart tells her their child has been kidnapped.
But her "scream" masterpiece is 1960's "Midnight Lace," a glossy Hitchcockian-type thriller in which she plays a newlywed who lives in London with her handsome, suave husband (Rex Harrison). Soon, she begins to get threatening phone calls. But her husband, friends, her aunt and even the police believe that she's making up the calls and is actually going insane. In her autobiography, Day says one of the more emotional scenes became too much, triggering her own "sense memory" of being abused by her first husband while she was pregnant. Production had to be temporarily while Day recovered. "I wasn't acting hysterical," she said, "I was hysterical!"
Decibel level: 9.5
()
Brittany Snow
The former child model, who appeared on the CBS daytime soap "The Guiding Light" for three years and in films such as "The Pacifier" and "Hairspray," gets her opportunity to be crowned scream queen of 2008 in "Prom Night."
She plays Donna Keppell, a teenager stalked by a deranged killer who has just escaped from jail — he had been obsessed with her before prison — on her prom night. Donna and her friend must band together if they are to survive.
Decibel level: 7.5 (based on the TV previews)
(Suzanne Tenner / Screen Gems)