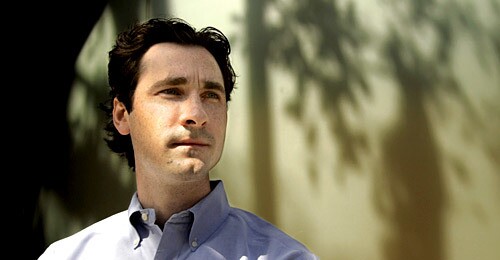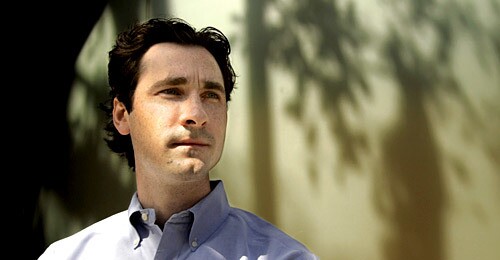 NEWCOMER:
Brad Ingelsby, 27, has been working at his father's insurance agency in the Philadelphia area and writing scripts at night. "I really never expected it to be like this," he says.
(Mel Melcon / Los Angeles Times)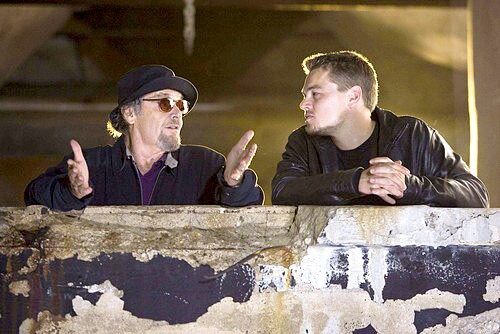 INTEREST:
Leonardo DiCaprio, here with Jack Nicholson in "The Departed," is attached to Ingelsby's "The Low Dweller."
(Andrew Cooper / Warner Brothers Pictures)