18 Images
Singers turned actresses
By Rachel Abramowitz, Times Staff Writer
Grammy winner
Taylor Swift
is making her film debut in "Valentine's Day," a star-studded
romantic
comedy
in which she plays a slightly vacuous but sweet high schooler who's in love with
Taylor Lautner
. Meanwhile,
Carrie Underwood
recently announced plans to make her acting debut in "Soul Surfer," based on the true-life story of a surfer who loses her arm in a shark attack; she'll play a church youth counselor. Both Swift and Underwood join a long line of songbirds who've made their Hollywood debuts, with varying degrees of success.
(New Line Cinema)
"Austin Powers in Goldmember," 2002
Beyonce Knowles
sashayed onto the big screen in the third Austin Powers film, sporting a giant 'fro and bikini top, as the sassy Foxxy Cleoptra (an ode to blaxploitation heroines Foxxy Brown and Cleopatra Jones). Foxxy meets
Mike Myers
' super spy in Studio 69, Goldmember's roller disco. Beyonce has also starred in "The Fighting Temptations" and "Dreamgirls," and she's slated for an upcoming remake of "A Star Is Born."
(Melinda Sue Gordon)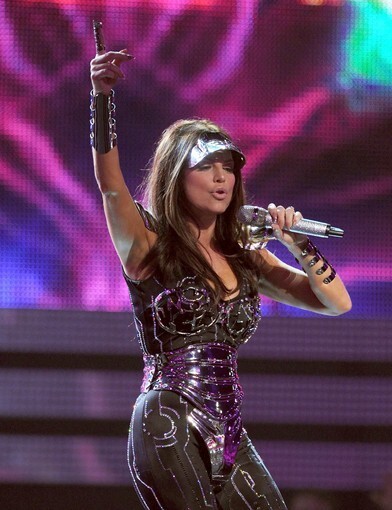 "Monster in the Closet," 1986
If you thought
Fergie
's turn as a knowing prostitute in the recent musical "Nine" was her screen debut, you'd be wrong. The
Black Eyed Peas
star debuted in the 1986 Troma horror comedy about people murdered in ... closets.
(Kevin Winter / Getty Images)
"Funny Girl," 1968
Streisand won
an Oscar
for her very first film role, a reprisal of her Broadway turn in "Funny Girl," based on the life of comedienne
Fanny Brice
. The film contains several iconic Streisand moments, such as her duet with gambler Nicky Arnstein (Omar Sharif), "You Are Woman, I Am Man," as well as her line "Hello, gorgeous."
(Columbia Pictures)
"Vision Quest," 1985
This 1985 cougar romance between
Matthew Modine
and
Linda Fiorentino
featured
Madonna
as a club singer, singing her hit "Crazy for You." Released one month later was Madonna's more full-fledged debut as the title character in "Desperately Seeking Susan," a free-spirited East Village drifter (complete with Madonna's then-trademark of ripped clothes and 'do-rag on her head) who changes places with a bored housewife played by
Rosanna Arquette
.
(Evan Agostini / Associated Press)
"Lady Sings the Blues," 1972
Ross also nabbed
an Oscar
nomination for her screen debut playing troubled jazz singer
Billie Holiday
in the biopic "The Lady Sings the Blues."
(Paramount Pictures)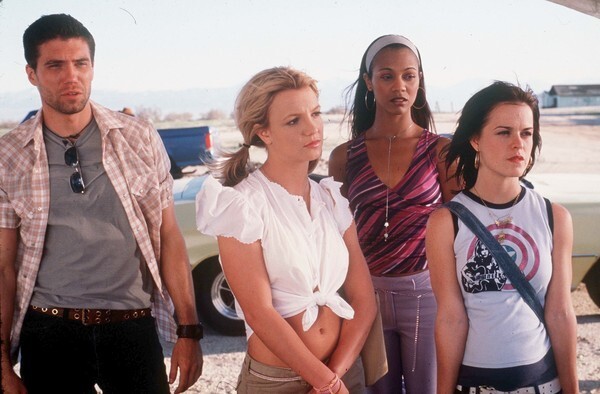 "
Crossroads
," 2002
"Grey's Anatomy" creator Shonda Rhimes wrote Ms. Spears' screen debut, about a newly minted high school graduate on a road trip to
Los Angeles
to find her estranged mother. (She actually ends up auditioning for a record contract and losing her virginity.) "Avatar's" Zoe Saldana and Taryn Manning play her traveling companions.
(Richard Foreman)
"Ride With the Devil," 1999
Jewel romances
Skeet Ulrich
. But when he dies, she settles for
Tobey Maguire
in this
Ang Lee
Civil War-era film about a posse of bushwackers,
Missouri
-based guerrilla fighters, loyal to the South.
(John Clifford)
"The Dukes of Hazzard," 2005
Simpson lovingly demonstrates her gams and rear end as Daisy Duke in this big-screen version of the '70s exercise in rebel pride, "The Dukes of Hazzard."
(Sam Emerson)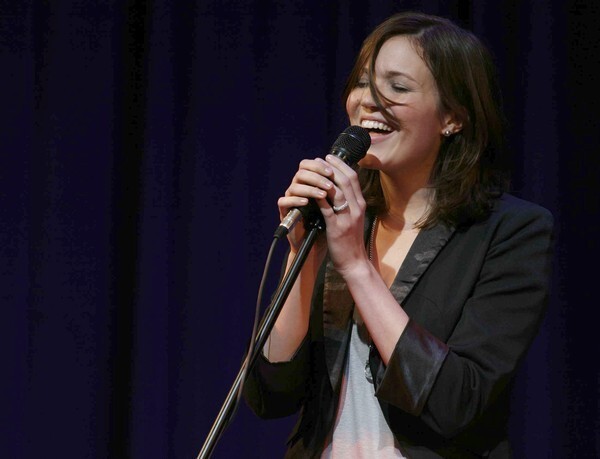 "The Princess Diaries," 2001
Moore prances and sings "Stupid Cupid" as the high school's mean Queen Bee. She's the general tormentor of socially awkward would-be princess
Anne Hathaway
in this
Garry Marshall
film, the first of Moore's efforts that actually appears to have made it to theaters.
(Francine Orr / Los Angeles Times)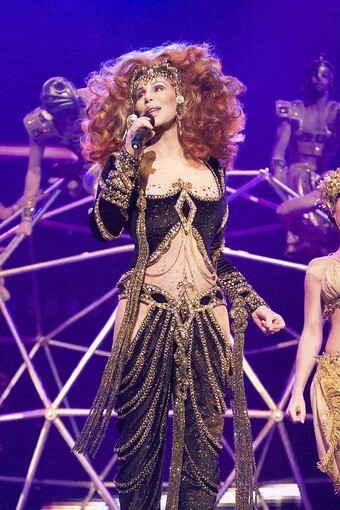 "Good Times," 1967
While many know
Cher
from her Oscar-winning performance in the romance "Moonstruck," she made her film debut alongside ex-hubby Sonny in the bomb "Good Times," in which they play themselves spoofing various movie genres. Future "French Connection" wunderkind
William Friedkin
directed.
(James Glader)
"The Bodyguard," 1992
At the height of her career, Houston starred as a rock star stalked by an unknown maniac and protected by
Kevin Costner
. Despite being dismissed by critics, the film went on to gross $400 million worldwide and spawned one of the bestselling albums of all time: the soundtrack album featuring her rendition of "I Will Always Love You."
()
"Sid and Nancy," 1986
Before there was Kurt and Courtney, there was another reigning couple of rock self-destruction: the
Sex Pistols
'
Sid Vicious
and Nancy Spungen, whose volatile relationship was immortalized in this 1986 Alex Cox film. Love auditioned for the role of Nancy, proclaiming on a self-made video, "I am Nancy." Cox gave the part to Chloe Webb but wrote a small part for Love in the film. Love later played
Larry Flynt
's stripper-turned-wife, Althea, in "The People vs. Larry Flynt," a biopic about Flynt's rise to porn royalty and his legal battle against evangelist
Jerry Falwell
.
(Joel Zwink / For The Times)
"9 to 5," 1980
Parton joined
Lily Tomlin
and
Jane Fonda
in this career girl classic about a trio of secretaries who wreak havoc on their sexist, bigoted boss from hell. The jaunty theme song also became one of Parton's biggest hits.
(20th Century Fox)
"Jungle Fever," 1991
The rapper, singer and sitcom star had a small role in
Spike Lee
's exegis of interracial love "Jungle Fever," before going on to fire up the big screen in such films as "Set It Off," "Bringing Down the House" and "Chicago."
(Andy Lyons / Getty Images)
"Tommy," 1975
Turner made her debut in this film version of the Who's rock opera, playing an LSD-dealing prostitute, the Acid Queen, who feeds hallucinogens to the deaf, dumb, blind Tommy, played by
Roger Daltrey
.
(Columbia Pictures)
"Smokin' Aces," 2007
Keys plays a female assassin in this cartoony crime drama about a magician hiding from the mob.
(Jaimie Trublood)
"Poetic Justice," 1993
In this
John Singleton
film, Jackson plays a poet named Justice who goes on a road trip with a young mail carrier played by
Tupac Shakur
.
Maya Angelou
wrote the Justice poems that appear in the film.
(Columbia Pictures)