10 Images
Extreme movie shoots
By Deborah Netburn and Patrick Day, Los Angeles Times Staff Writers
Making any movie is hard, but sometimes imagination, ambition and the forces of nature conspire to make even the most well-funded movie shoot into a technical nightmare. These films went the extra step, either accidentally or on purpose, to turn just another movie project into a daunting production nightmare.
'The Abyss' (1989)
James Cameron isn't known for making things easy. For this complicated film about Navy SEALs, oil riggers, the Russians and UFOs, he filmed several scenes in the containment building of an unfinished nuclear power plant in South Carolina. The cast and crew were sometimes under deep water for so long that they needed to go through decompression before coming up.
(Richard Foreman / Twentieth Century Fox)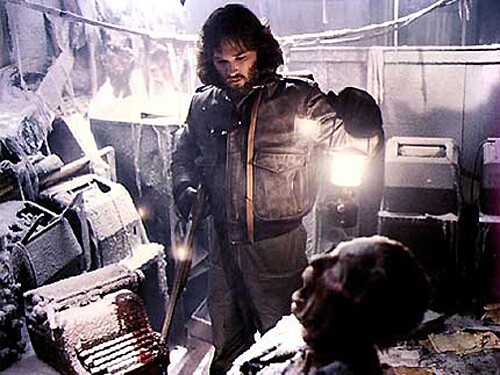 'The Thing' (1982)
John Carpenter's film about a research station in the Antarctic that's invaded by a shape-shifting alien wasn't filmed at either of the poles, but it was filmed on a glacier. The crew spent the summer of 1981 on the ice above Juneau, Alaska, and then spent time in Stewart, British Columbia, known as "the snow capital of the world."
(Universal)
'Waterworld' (1995)
To re-create a world flooded by water, director Kevin Reynolds and star and producer Kevin Costner decided to film the majority of "Waterworld" in the open ocean off Kahoolawe, Hawaii. The film went famously over budget, due in part to bad weather and the seasickness of some of the cast and crew.
(Ben Glass / Universal Studios)
'The Kingdom' (2007)
The action film about an elite team of FBI operatives sent to find a terrorist in Saudi Arabia was filmed partly in Phoenix last summer. That equals hot. Very, very hot. The 115-plus degrees got to be too much for Jennifer Garner, one of the stars and a newish mom still breastfeeding at the time. She collapsed not once but twice on the set.
(Photo Credit: Frank Connor, xx)
'Apollo 13' (1995)
To get the sense that the cast was truly weightless, director Ron Howard obtained access to NASA's "vomit comet," a plane that flies to a high elevation, levels off, then dives, allowing the passengers to float. NASA had been using the "Weightless Wonder" since 1959 for experiments.
(Universal Studios)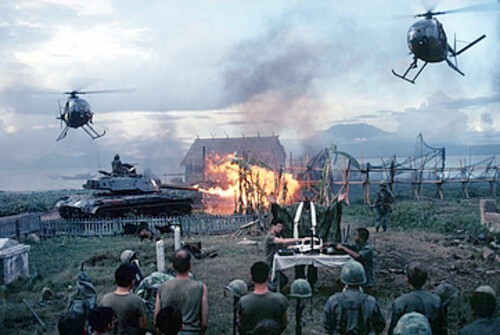 'Apocalypse Now' (1979)
Before he began shooting in the Philippines, Francis Ford Coppola asked his mentor, Roger Corman, for advice. "Don't go," Corman reportedly told him. Coppola went anyway -- during monsoon season. Several sets were destroyed by typhoons and had to be rebuilt.
(Courtesy Margaret Herrick Library)
'The Man Who Killed Don Quixote'
Terry Gilliam's never-completed "The Man Who Killed Don Quixote" was filmed in Spain, not the most extreme of locales. But as "Lost in La Mancha," a documentary about the movie, shows, seemingly non-extreme locations can be dangerous too. Like when it turns out you're shooting near a military base and planes are constantly flying overhead, or when a flash flood and hail storm come out of nowhere, damaging equipment and changing the look of the place. When the lead suffered a herniated disk, production ended after only six days.
(Francois Duhamel / IFC Films)
'Sahara' (2005)
Where else are you going to shoot a movie called "Sahara"? Director Breck Eisner chose Erfoud, Morocco, for the 12-week desert scenes. That's in the heart of the Sahara near the Algerian border. It provided the perfect backdrop, but also flash floods, dozens of sandstorms and, biblically, swarms of locusts.
(Keith Hamshere / Paramount Pictures)
'Fitzcarraldo' (1982)
After the difficulties he encountered while filming his last movie set in the Amazon, "Aguirre, the Wrath of God," it's a wonder director Werner Herzog ever returned. But he did, to film the daft yet inspirational story of a man obsessed with building an opera house at the mouth of the Amazon river. What makes "Fitzcarraldo" truly astounding is that instead of using movie trickery, Herzog actually hauled a 350-ton steamship over a mountain in the jungle. A real-world feat that Herzog says has never been done before or since.
(New World Pictures)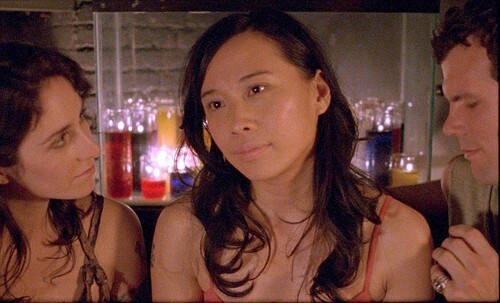 'Shortbus' (2006)
Filming conditions don't get more extreme or uncomfortable than being naked in front of strangers and actually having sex with your costars, but those were the factors involved in making writer-director John Cameron Mitchell's "Shortbus," his comic drama about relationships in a post-9/11 New York City.
(THINKFilm)