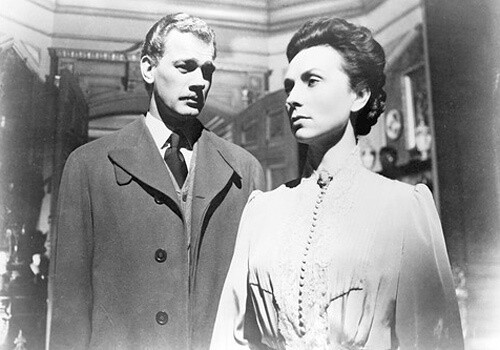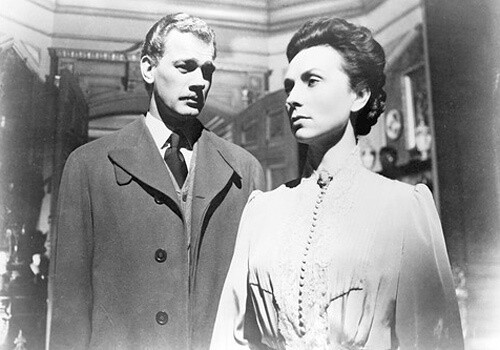 By Patrick Day, Los Angeles Times Staff Writer
'The Magnificent Ambersons' (1942)
Orson Welles' follow-up to "Citizen Kane" received a massive butchering at the hands of the studio, RKO. After two unsuccessful preview screenings, executives chopped 40 minutes from the film and reshot the ending to make it more upbeat. All prints of Welles' complete film have been lost to the ages, but it's almost as difficult to find the truncated 88-minute version on DVD, in the U.S. anyway. The film has long been available in Europe.
()
'The Wonder Years'
Last we heard, we might never see "The Wonder Years" as it originally aired on ABC due to the cost of music licensing. And what a shame. Growing up wide-eyed with Winnie, Paul and Kevin as they came of age in the late 1960s was a weekly family viewing ritual for many, and the primary way we came to know and love Joe Cocker's cover of the Beatles hit "With a Little Help From My Friends."
(Sharon Beard)
'Homicide' (1991)
David Mamet's third film as director combined elements of a traditional police procedural with a more personal story of Jewish identity and heritage, as a Jewish cop (Joe Mantegna) stumbles across a shadowy Zionist organization operating in his hometown of Baltimore. The shared location and title with the later Barry Levinson-produced TV series may have confused many who would otherwise be pushing for the film's DVD release. Mamet's first film, "House of Games," was recently rereleased in a Criterion Collection version, so there may still be hope for this one.
(Triumph Release)
'Family Dog'
A couple of year's ago, it looked like there was hope that "Family Dog" would live to bark another day. The first season of "Amazing Stories" was released on DVD, which was good news for "Family Dog" fans, as this sometimes crude 'toon about a disrespected canine was birthed in Season 2 of the sci-fi serial. Alas, it's been three years, and no second season of "Amazing Stories" has materialized, nor has there been any inkling that the short-lived CBS spin-off entitled "Family Dog" would ever again see the light of day. The initial "Amazing Stories" installment was written and directed by
Brad Bird
, later of
Pixar
fame. Bird didn't stick around for the CBS series, though, but
Tim Burton
was listed as a producer.
(YouTube)
'A Foreign Affair' (1948)
Director and co-writer Billy Wilder's comedy-drama-romance set in post-World War II Berlin earned two Oscar nominations for its screenplay and cinematography. Marlene Dietrich and Jean Arthur squared off as a German songstress and American congresswoman, with an American soldier (John Lund) caught in the middle. The film was released overseas as part of an 18-disc retrospective of Dietrich's career, but it has yet to make it stateside.
(Paramount Pictures)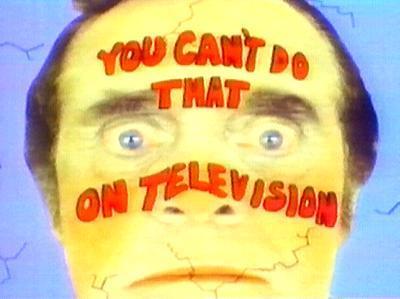 'You Can't Do That on Television'
Say "slime," you'll be hit with slime. Say "water," and you get a bucket dumped on your head. Ah, the repetition was marvelous. As were the sketches, gags and gimmicks that kept this Canadian hit running on Nickelodeon for more than a decade. (It also gave the network its iconic slime logo.) Ditto the opening theme: surreal images of a children's television sausage factory set to William Tell. They just don't make kids TV like this these days.
(CTV)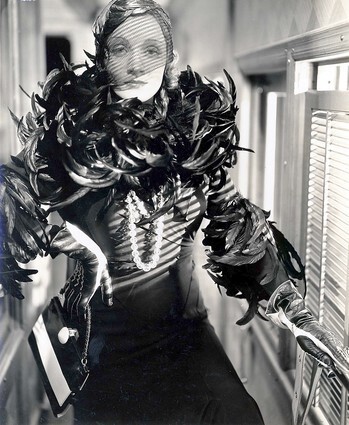 'Shanghai Express' (1932)
Not to be confused with the 1986 Sammo Hung action comedy of the same name, this Marlene Dietrich drama won an Oscar for cinematography -- yes, another great-looking Dietrich film not on DVD. This one has Dietrich playing the mysterious Shanghai Lily, a woman riding a cross-country train in China that gets boarded by a local warlord who claims Lily as his prize.
(Margaret Herrick Library)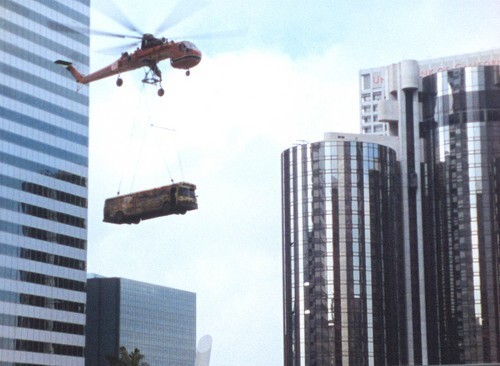 'Los Angeles Plays Itself' (2003)
CalArts professor Thom Anderson's loving, at times scornful, look at how his hometown has been depicted on the silver screen throughout the years is stuffed full with film clips. So many film clips, in fact, that he never cleared the rights to any of them. Though the film has garnered critical acclaim, it can be shown only at film festivals and nonprofit film revival houses.
(American Cinematheque)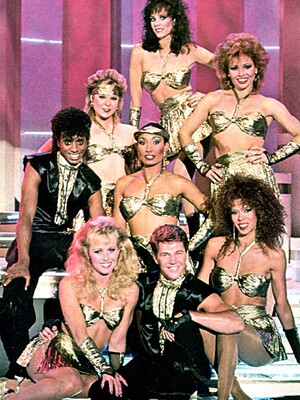 'Solid Gold' (1980 to 1988)
America loved counting down the weekly top 10 hits with the help of the Solid Gold dancers. The phenomenon that started as a two-hour New Year's special quickly became a success, drawing top talent like
Dionne Warwick
,
Andy Gibb
and Rick Dees as hosts. With no DVD release in sight, fans may have to rely on YouTube clips and steel trap memories for their Solid Gold fix.
(Operation Prime Time)