IMDb file: Matthew Broderick is a lot more than just Ferris Bueller
Well, yes, there's Ferris Bueller. But there's a lot more to Matthew Broderick's career than that immortal high school truant.
In the years since playing the title character in "Ferris Bueller's Day Off" Broderick has compelled audiences with his amiable persona and penchant for interesting, sometimes off-kilter career choices. These days Broderick isn't necessarily looking for something specific so much as projects that fit a scope of criteria. In his latest film, "To Dust," he plays a bumbling science professor approached by a grieving cantor who wants to understand how bodies decompose. The unusual role reaches Los Angeles screens on Feb. 15.
"There are several questions to ask," Broderick, 56, says of what he's looking for in a role. "Is it material you like? Is it a part you think you can do well? And is a part that might be something new, that might be fun for you to try? There are a lot of things to weigh. And your schedule — where you are, where your kids are. It's complicated. There are a lot of things I'm trying to balance."
Despite that, the actor, who is currently shooting the Netflix series "Daybreak" and preparing to star in a West End production of Kenneth Lonergan's new play "The Starry Messenger," says he's never had a real plan for his career trajectory. "I always get worried about repeating myself," he says. "Or I used to. But really all these things just came about. I'm not even sure if I'm a comic guy or what I am. I guess I do anything."
Here Broderick recounts some of his most memorable projects, including "The Producers" and "The Lion King." And, of course, Ferris.
"To Dust," Albert (2019)
"I'm friends with Alessandro Nivola and Emily Mortimer, who produced it. They sent it to me and I just thought it was really interesting. I'd never read anything like it. I was very curious about and then I met Shawn [Snyder], the director. I had seen 'Son of Saul,' which my costar Géza Röhrig was in, and I wanted to work with him. I just thought it would be a good thing to try. And I'm very happy with the movie."
"Tower Heist," Mr. Fitzhugh (2011)
"I had a smaller part. It was an ensemble piece. But I really liked that movie and I liked my part a lot. I thought I had a lot of really, really good jokes. It was a really good fit. I never felt awkward and I found it very funny. And the cast was supremely excellent. Just overqualified actors everywhere you looked.
"The Producers," Leo Bloom (2005)
"I had done the play for a year and then done the play again for four months or so. It was strange because we had all done the play for so long and now here we were doing it with cameras. The set was a little different. It was an odd feeling, but I was very excited because it doesn't always happen that way that the stage cast get to do the movie. I think I could probably remember that whole play if I had to do it now."
"Election," Jim McAllister (1999)
"I read that and I thought it was hilarious. It was like reading a wonderful short story. Which is unusual. I wasn't trying to figure out what it would be like — I just enjoyed the reading of it. As much as I've enjoyed reading any script, probably. It was not being offered to me. My agent sent it and said, 'This isn't being offered to you, but I thought you might want to read it.' I read it and I thought, 'Damn it, why don't I ever get these?' But sure enough whoever they were talking to didn't do it and I jumped on it."
"The Cable Guy," Steven M. Kovacs (1996)
"The great Jim Carrey — I had no idea what that would be like. Fortunately it was lovely. He was extremely generous and a great partner. It was the first time anybody had been paid $20 million. Jim was being paid some extraordinary amount of money and I remember trying to wrap my mind around that and to see if I had the nerve to ask him for some money. But I didn't. It was a really interesting film and I look back on that one as a very interesting time. It was another branch for me to go out on."
"The Lion King," Simba (1994)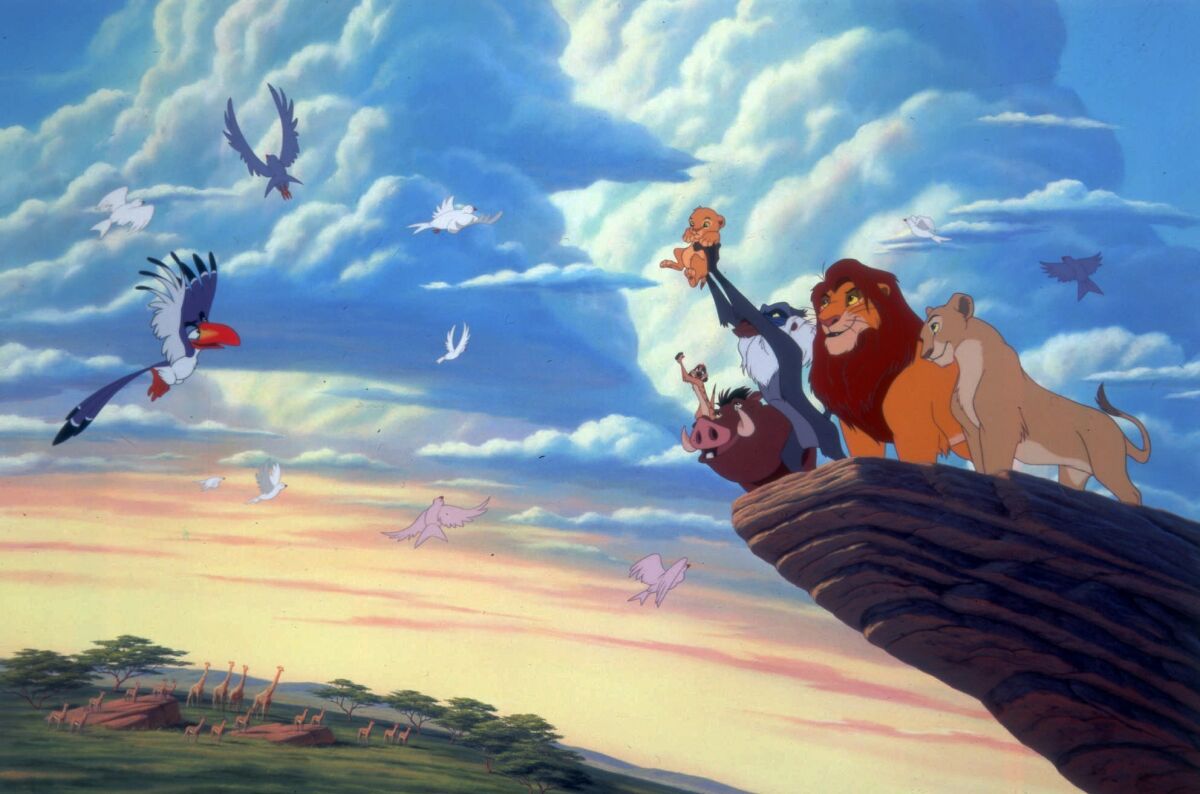 "I was in Ireland and I got a call: 'They would like you to be a lion.' 'Beauty and the Beast' had just come out and Disney animated movies were becoming a big deal. So I was thrilled. That was a fascinating process to be on the inside of. I saw the earliest sketches and the clay models of my character — I did it for two or three years, recording the voice. I got to see how these enormous movies are made, or were made back then. I'm interested to see how they're making the new one."
"Glory," Col. Robert Gould Shaw (1989)
"I was involved in that one early on in terms of the script. We had all these real letters that the story is based on. There was lots and lots of material to go through. That was a lengthy and very involved process, but really worthwhile. There were wonderful actors I worked with. I think Edward [Zwick], the director, did a beautiful job and I'm very proud of it. I remember my horse, who I loved. I think his name was Checkers. Between shots we would wander down the beach. It was nice because the material was quite awful, in a way, and it was nice to have little moments to get some air with Checkers."
"Ferris Bueller's Day Off," Ferris Bueller (1986)
"That movie was the first time I got to know John Hughes. I always think of the place when I think of [making] movies, and this makes me think of living in Chicago. I didn't know it was going to change the history of mankind. I just thought it was exciting to do. I remember shooting the parade scene, which was surreal. I had done a scene running through a backyard and my knee had exploded about a week before shooting the parade. We had worked out all this choreography and I couldn't really do all of it. I had a watermelon-sized knee — nobody knows that. In some ways it was fun because since I couldn't really do what we had worked out we just kind of made it up — and it came out well."
"Ladyhawke," Gaston (1985)
"I was 22 years old. It was thrilling. We shot in lots of different locations — the locations in that film are so spectacularly beautiful — and it seemed like every week we drove to some other remote town or forest or mountain in the Alps. And because we had an Italian crew there was always somebody there who knew the people who ran the local restaurant and the food was incredibly good. Wine right from their backyard."
---
Get our L.A. Goes Out newsletter, with the week's best events, to help you explore and experience our city.
You may occasionally receive promotional content from the Los Angeles Times.