Perspective: Why it's time Hollywood let trans voices tell, and embody, their own stories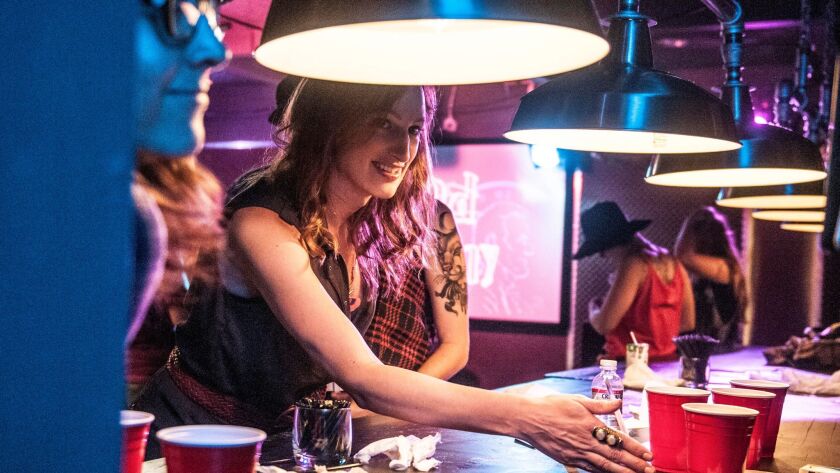 Jared Leto won an Oscar for it. Jeffrey Tambor won two Emmys and a Golden Globe for it.
But when the actors took off the hair and makeup that helped turn them into transgender women, left in the mirror were two cisgender men.
Herein lies the problem with Hollywood casting. It reinforces the notion that being transgender is a performance of sorts, that underneath whatever clothes trans people may be wearing, they are actually what their birth certificate says.
Transgender representation in the media is at an all-time high. Laverne Cox has received acclaim and award nominations for her role on "Orange Is the New Black." Caitlyn Jenner is one of the most visible reality stars worldwide. Transgender teens including Gavin Grimm, Zoey Luna and Nicole Amber Maines have become young faces of an equality movement.
While it's great to have someone speak for you, it's most authentic and honest when you hold the mike.
Tre'vell Anderson
Yet we are still in what trans actress Jen Richards once called "the Sidney Poitier phase of trans representation, where the few that we have have to be so unassailable so that we can open doors."
When 16% of Americans say they personally know a trans person (double from 8% in 2008), according to a Harris poll released by GLAAD in 2015, and the other 84% say they learn about us via the media, the film and television images that fill our screens matter.
Sometimes, lives depend on it.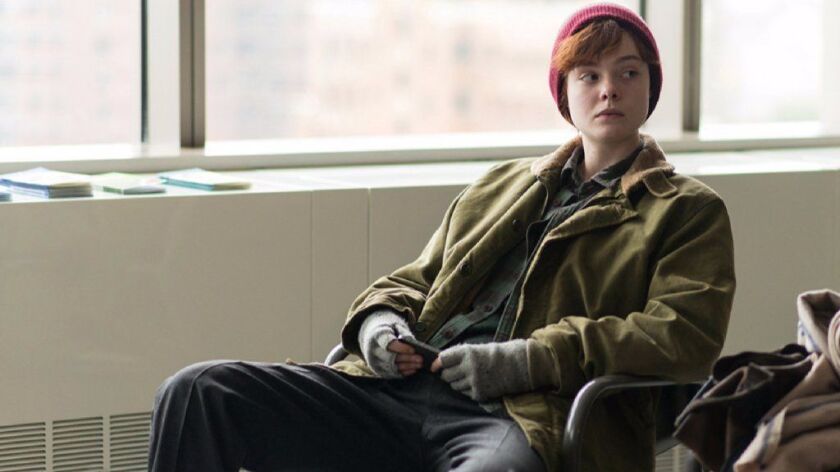 With unprecedented visibility has come increased rates of killings of trans, gender-nonconforming and otherly gendered folk — many of them trans women of color. In 2016, at least 22 deaths were tracked by advocates, the highest ever recorded, according to the Human Rights Campaign, and so far in 2017, at least 15 transgender people have been killed.
If trans people on screens large and small are mocked for our identities, sensationalizing our bodies and silencing our voices — literally and figuratively — what do we expect everyday people to do when they come across us?
There is a high level of responsibility that exists when industry creators choose to tell trans stories, and because we are still at a point where trans storytelling, just like trans survival, is a political act, we can't afford for people to not shoulder the burden of representation.
But that feat is all the more difficult when trans and otherly gendered folks aren't involved in projects about our lives.
It's an issue raised with the recent film "3 Generations," which follows a transgender teen seeking the support of his mother (Naomi Watts) and grandmother (Susan Sarandon) in beginning his medical transition from female to male. While there was criticism for the casting of Elle Fanning, who is cisgender, meaning she identifies with the sex she was assigned at birth, as the trans teen, it was director Gaby Dellal's defense of her decision that ignited concern.
"The part is a girl and she is a girl who is presenting in a very ineffectual way as a boy," Dellal told the lifestyle website Refinery29 in August 2015. "She's not pretending to have a deeper voice... So to actually use a trans boy was not an option, because this isn't what my story is about."
Everyone deserves a seat at the table and a chance to be heard, through their art or otherwise.
Dellal, who co-wrote the film with Nikole Beckwith, was lambasted by members of the transgender community for misgendering the character. In an interview with the lifestyle website Bustle earlier this year, she said she was "misunderstood," adding that her initial quote was in reference to Fanning, not the character Ray.
She noted that misgendering should be forgiven, because "a lot of people misuse the pronouns and it just humanizes them," sharing a belief "that most trans people are very gracious with people [misgendering them], as long as they believe their hearts are in the right place."
Such a perspective is a misstep, no less because it was made by someone whose intentions were surely pure.
It is simply not enough to include trans characters in a story; one must do the necessary work to be able to speak most appropriately on their issues. You can't cherry pick the level of responsibility you want to take when the images you create and the ways you talk about them speak for an underrepresented community.
That's why Jill Soloway's "Transparent," even with the cisgender Tambor as the trans lead, works so well. Soloway, who identifies as nonbinary and uses gender-neutral pronouns, is not only telling a story that they know personally — the series was inspired by their parent's transition — but they also have done the work necessary to be educated about the trans community.
Additionally, through a "trans-firmative action" policy on set, a trans, gender-nonconforming or otherly gendered person is employed at every stage of the show's production, from costume design to editing to the writers room to the cast that surrounds Tambor. In this way, Tambor and Soloway aren't the sole figures for the show's trans representation. The voices of Alexandra Billings, Rhys Ernst, Zackary Drucker, Our Lady J and countless others are given a much-needed platform.
But isn't it all called acting and shouldn't the best person get the role, even if they aren't trans?
In an ideal world, yes. We, however, are not there yet.
Trans and otherly gendered folks — even more so if they're people of color — historically haven't had access to any part of the industry. As such, the still-too-few trans roles being written should be used as entree for a more diverse acting pool. The result, Richards said in a recent essay for the LGBTQ blog NewNowNext, will be a better performance.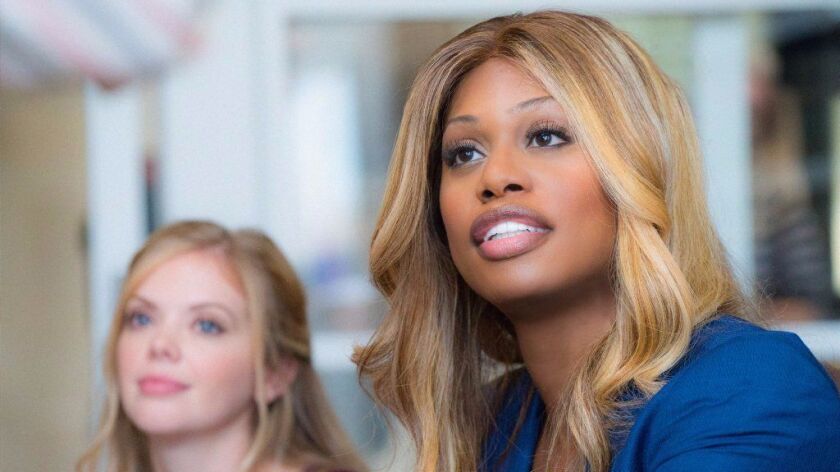 "I believe that trans people are better able to perform trans characters than cis actors," she said. "That doesn't mean any trans woman off the street could portray Lili Elbe more convincingly than Eddie Redmayne did [in 'The Danish Girl'], but a trained and experienced trans actress doesn't have to play trans — she can just focus on playing the character."
An added benefit is that when she takes off all the Hollywood magic that helps her transform into the character, the person sashaying onto daytime talk show stages and up and down awards show red carpets representing the community is someone of it, not just someone for it.
Because while it's great to have someone speak for you, it's most authentic and honest when you hold the mike.
To be clear, the goal is not that trans people should play only trans roles. The talents of Richards, Cox, Angelica Ross, Jazzmun Nichcala Crayton, Alexandra Grey, Mya Taylor, Rain Valdez, Candis Cayne, Alexandra Billings, Trace Lysette and Jamie Clayton — as well as D'Lo, Ian Harvie, Elliot Fletcher, Chaz Bono and Scott Turner Schofield — go far beyond such a limiting box.
But if trans actors can't even get the roles written about people like us, how will they get the credits to eventually tackle nontrans characters? If they're not even given the opportunity to play the coffee shop barista or mall cop or bank teller — roles where the gender of the character rarely matters — how will we ever get to a point where a trans name commands the same amount of attention as Meryl Streep or Viola Davis?
Trans and otherly gendered people are needed behind the camera as well as writers, directors and producers, so that the lenses through which our stories are told include our perspectives.
Criticism and calls for Hollywood's creators to take responsibility for their faulty cultural productions are the ways we gender transgressors assert our presence and stake our claim to humanity. At stake are the lives of transgender, gender nonconforming and otherly gendered people whose existence is marginalized and often wiped out because some refuse to acknowledge we exist.
Hollywood has been given perhaps the greatest storytelling platform known to man. With that comes a responsibility to accurately represent us all. Everyone deserves a seat at the table and a chance to be heard, through their art or otherwise.
Surely, it's a change we can believe in.
Get your life! Follow me on Twitter (@TrevellAnderson) or email me: trevell.anderson@latimes.com.
ALSO
With 'Surpassing Certainty,' Janet Mock provides her blueprint to self-love
The film academy's diversity push means neglected films have their shot at the canon
On the hunt for another 'Moonlight,' Outfest celebrates 35 years
---
Inside the business of entertainment
The Wide Shot brings you news, analysis and insights on everything from streaming wars to production — and what it all means for the future.
You may occasionally receive promotional content from the Los Angeles Times.