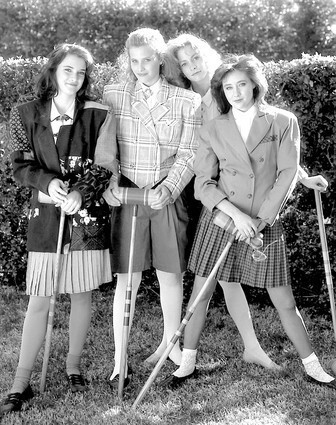 10 Images
Cool '80s heroines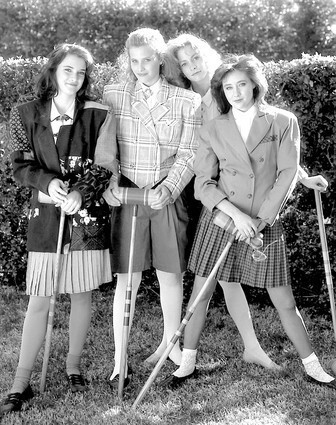 By Deborah Netburn, Los Angeles Times Staff Writer
Winona Ryder in 'Heathers'
Before the pixie cut and the shoplifting and that unbearable performance in "Aliens 3," Ryder's disaffected turn as Veronica Sawyer, far left, the only non-Heather in the popular girl clique in "Heathers," was aloof cool-girl perfection. They played croquet! And she got to make out with Christian Slater.
(New World Pictures)
Molly Ringwald in 'Pretty in Pink'
All you really wanted in high school was a job at a record store, a drawer full of plastic accessories, and a gay-seeming best friend to follow you around and make jokes. Oh yeah, and for the most popular guy at school to secretly be really nice and "get" what you were doing when you wore those crazy Salvation Army finds. Molly Ringwald's Andie Walsh had it all.
(Paramount Pictures)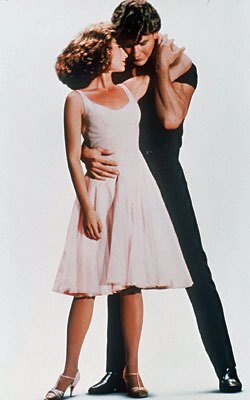 Jennifer Grey in 'Dirty Dancing' and 'Ferris Bueller's Day Off'
Nobody plays teenage brat like Jennifer Grey. (And if this weren't a family newspaper we'd use even stronger language). But she was badass in her bratness. And look what it got her: sexy dance sequences with Patrick Swayze in "Dirty Dancing" and a make-out scene with a red-eyed Charlie Sheen in "Ferris Bueller's Day Off."
(Live Entertainment)
Mary Stuart Masterson in 'Some Kind of Wonderful'
Tomboys have always, always, been cool. And tomboys who play drums, wear fingerless gloves and know how to work on cars? Even cooler!
(Paramount Pictures)
Martha Plimpton in 'Goonies'
She played teenage girls as tough-talking broads and dated River Phoenix for years. She was the older sister you wish you had. Not doting. Not sweet. Just effortlessly awesome.
(Evan Agostini / Getty Images)
Lili Taylor in 'Say Anything'
Her guitar-strumming, Joe-loving, sympathetic, ear-lending best friend to John Cusak's character in this ultimate '80s romance was way cooler than leading lady Ione Skye's uptight daddy's girl.
(Rick Maiman / Associated Press)
Elisabeth Shue in 'Adventures in Babysitting'
From the opening credits of this movie when Shue lip-syncs to the Crystals' "Then He Kissed Me" in her bedroom, you knew this film was going to be a winner. Over the course of the movie she sings the blues, catches her boyfriend cheating on her, and meets a new man. Only in the '80s.
(Los Angeles Times)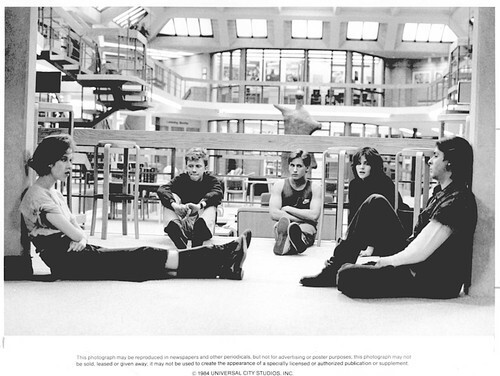 Ally Sheedy in "The Breakfast Club"
Weirdos are cool. Especially when they aren't even that weird but are just shy and, underneath all that hair, super pretty.
(Universal)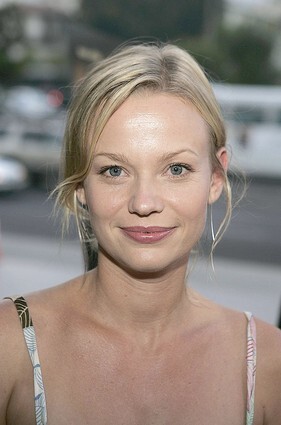 Samantha Mathis in 'Pump Up the Volume'
"Pump Up the Volume" came out in 1990, but that means they filmed it in '89, so we're including it. (Mostly because we think Mathis deserves to be on this list). In this movie, she was self-assured, AP-art-class-cool and, incredibly, the only person at her high school to recognize Christian Slater's hotness. How did that work again?
(Carlo Allegri / Getty Images)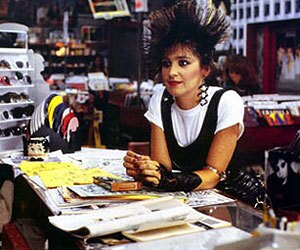 Annie Potts in 'Pretty in Pink' and 'Ghostbusters'
Technically she was a nerd in "Ghostbusters" but Annie Potts makes even geeky office assistants rock. And as the record store owner with a limitless supply of hairstyles (she sports mohawks, beehives and a snood) in "Pretty in Pink," she's like the aunt you wish you had -- the one that buys you Smiths records when you're 14.
(Paramount Pictures)