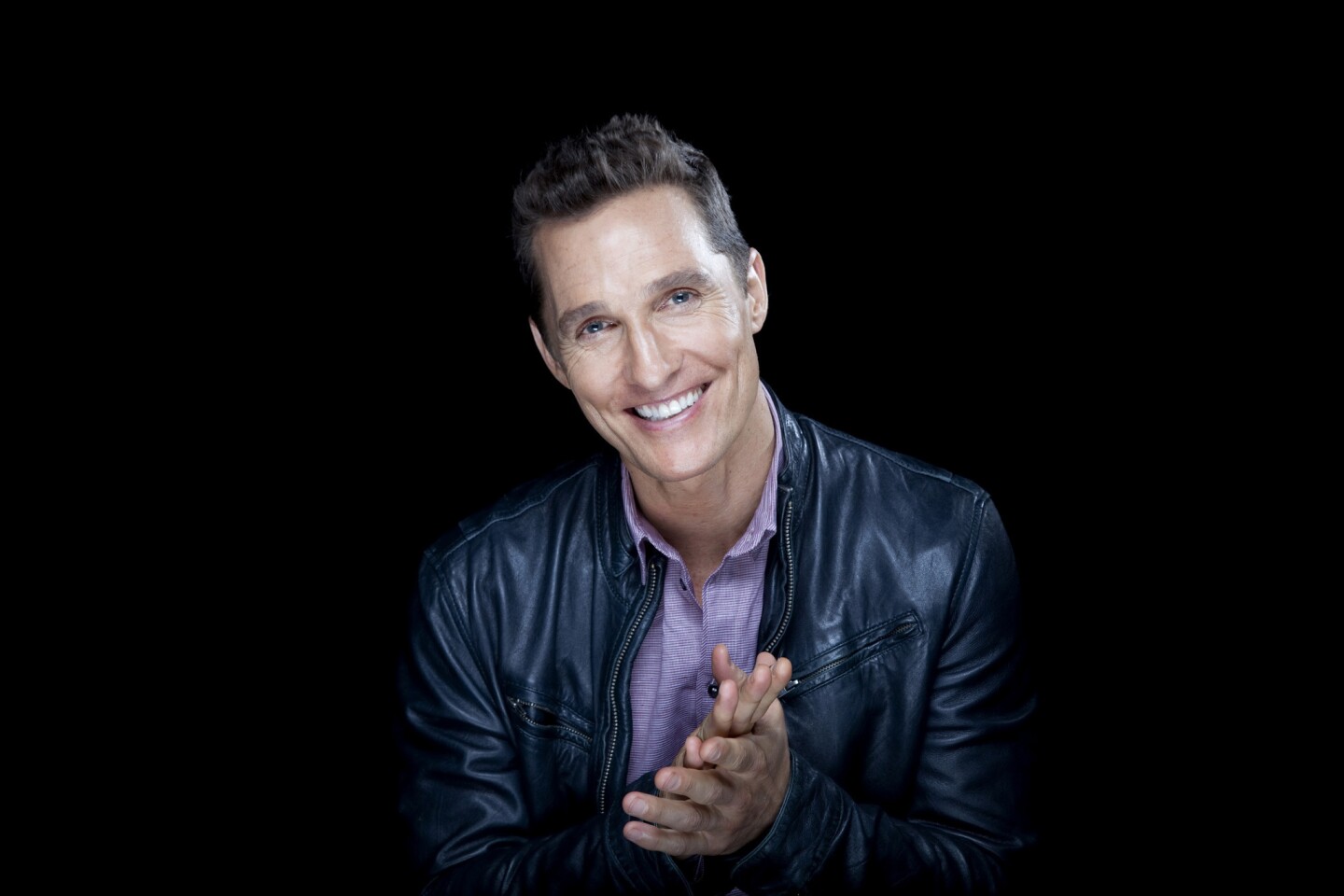 32 Images
Matthew McConaughey: Career in pictures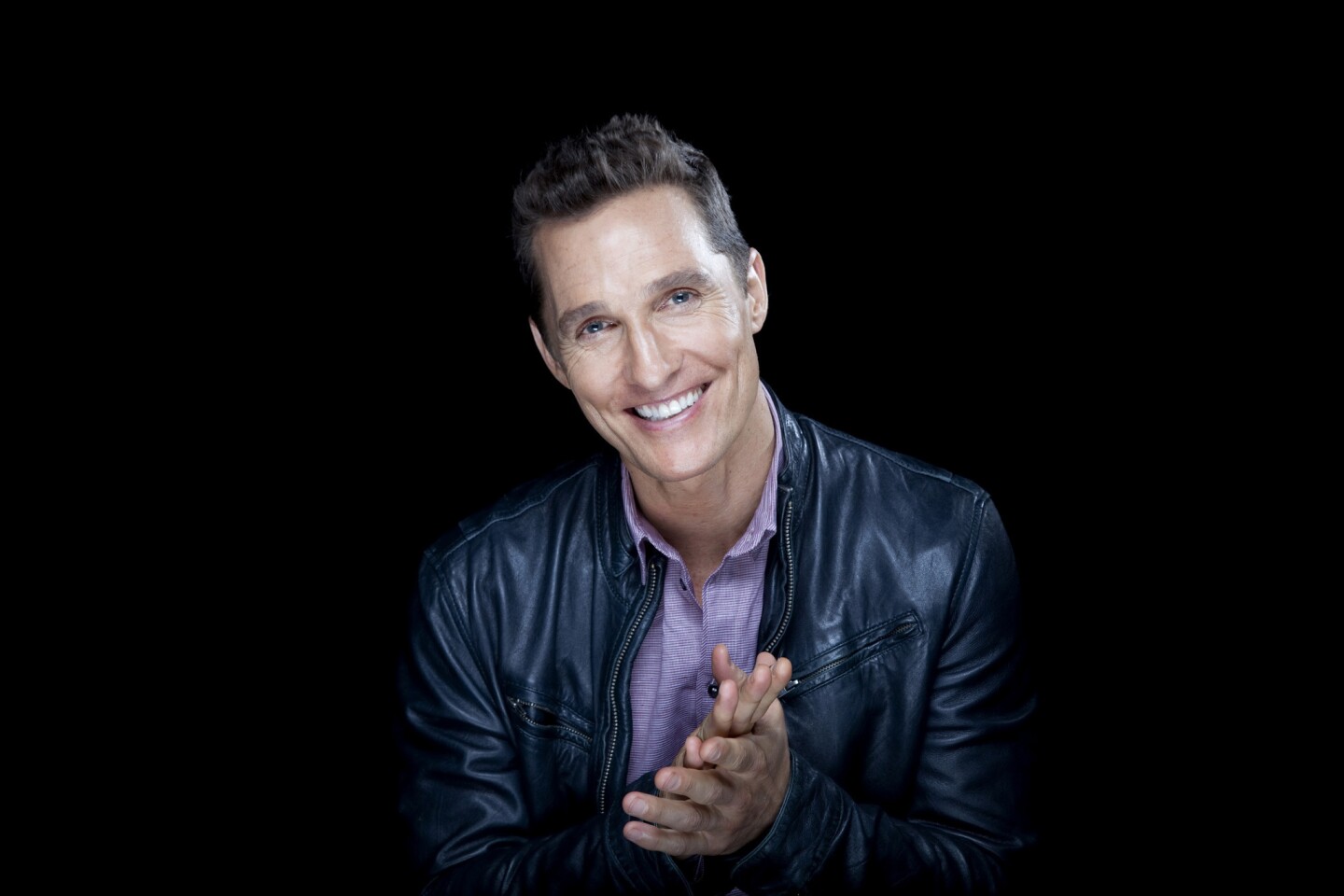 Matthew McConaughey has portrayed an eclectic range of roles since his days typecast as the romantic comedy heartthrob. But in this gallery, we start from the beginning. Click through to see the actor's career trajectory unfold.
(Liz O. Baylen / Los Angeles Times)
Matthew McConaughey made his big-screen debut as a stoner in Richard Linklater's movie about the adventures of a group of high school students on their last day of school before summer.
(Gabor Szitanyi / Gramercy Pictures)
McConaughey then landed a series of smaller roles in movies like "Angels in the Outfield," "Texas Chainsaw Massacre: The Next Generation" and "Boys on the Side" (pictured), the latter in which he plays an Arizona police officer.
(Suzanne Hanover / Warner Bros.)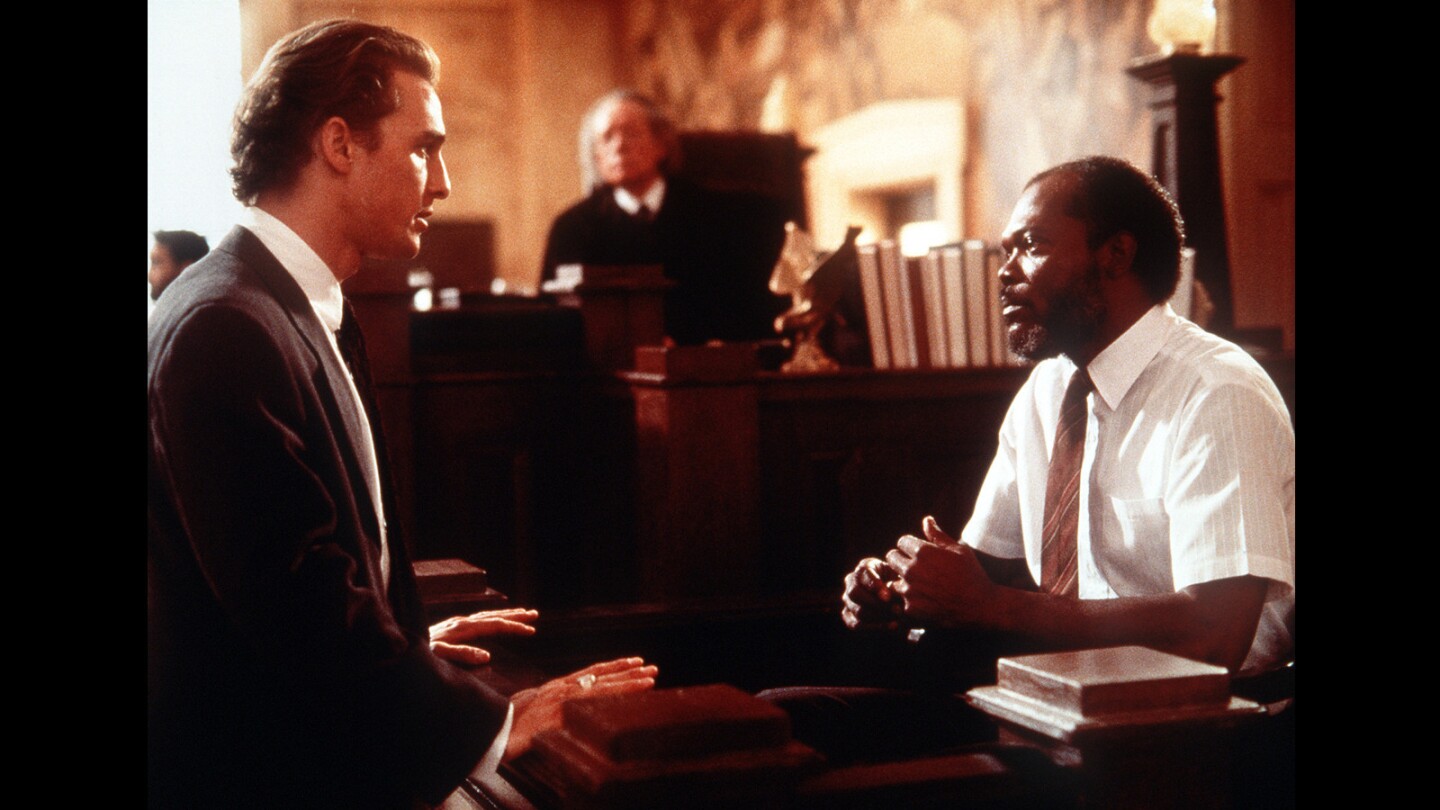 In this racially charged legal thriller, McConaughey plays a lawyer looking to find justice for a vengeful African American man. McConaughey won an MTV Movie Award for his breakthrough performance with this role.
(Christine Loss)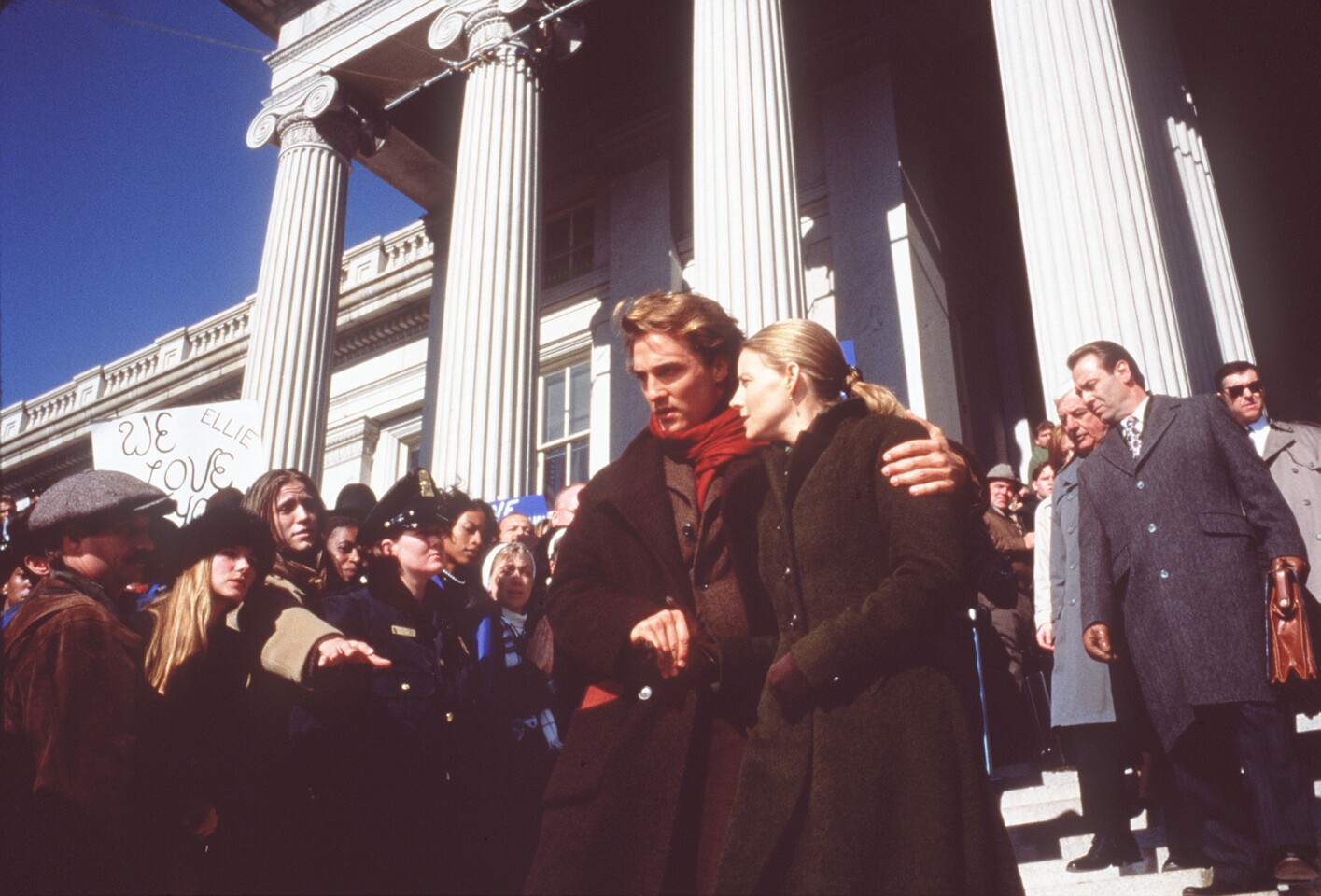 McConaughey gets a taste of sci-fi as a Christian science writer who forms a relationship with a scientist (Jodie Foster) who finds proof of extraterrestrial life.
(Francois Duhamel / Warner Bros.)
Steven Spielberg's "Amistad" transports McConaughey back to the 1830s as a lawyer enlisted by abolitionists to help a group of Africans illegally sold into slavery gain freedom.
(Andrew Cooper)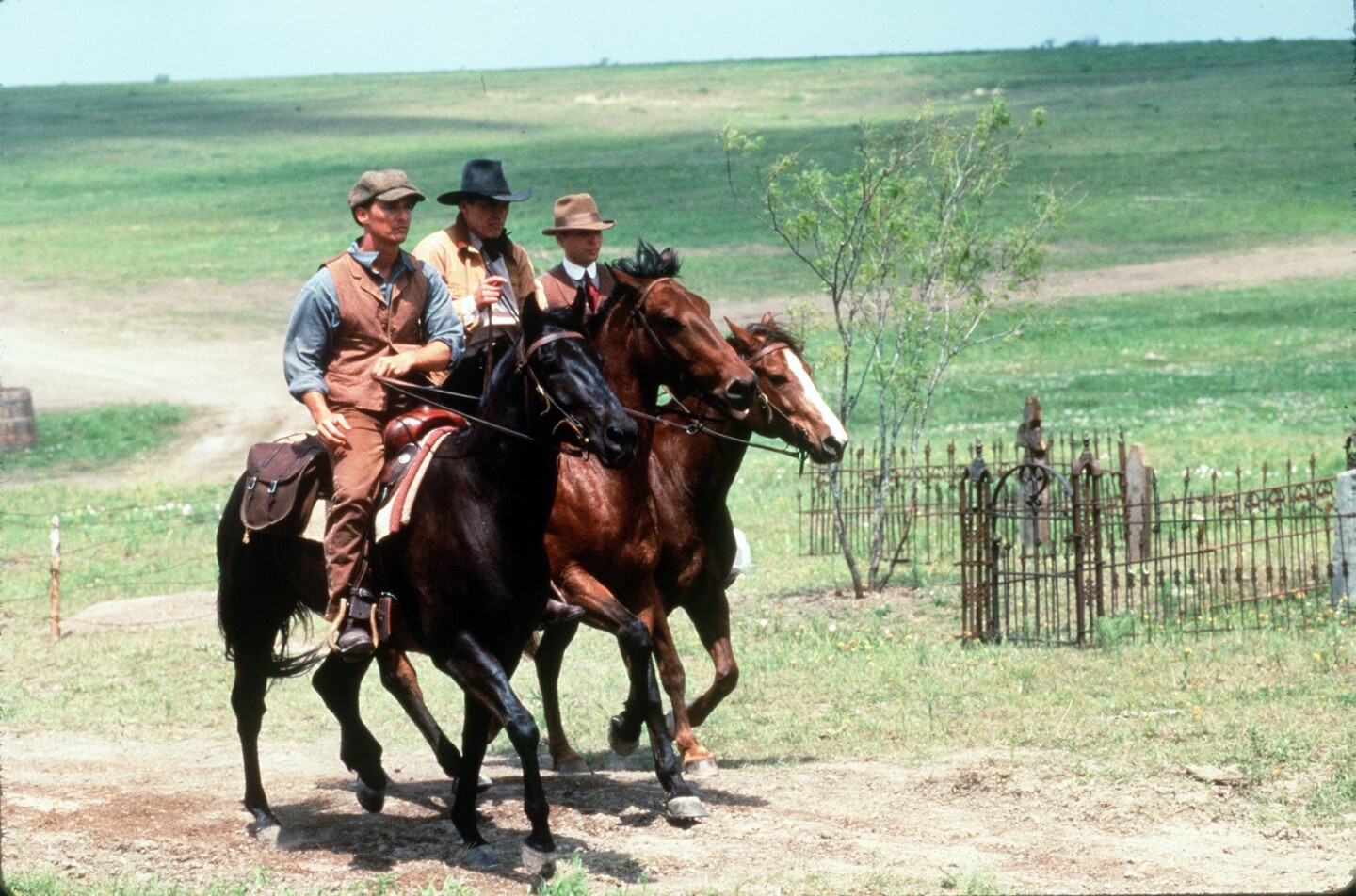 McConaughey stars in this film based on a true story about a family of the most successful bank and train robbers in history.
(Deana Newcomb)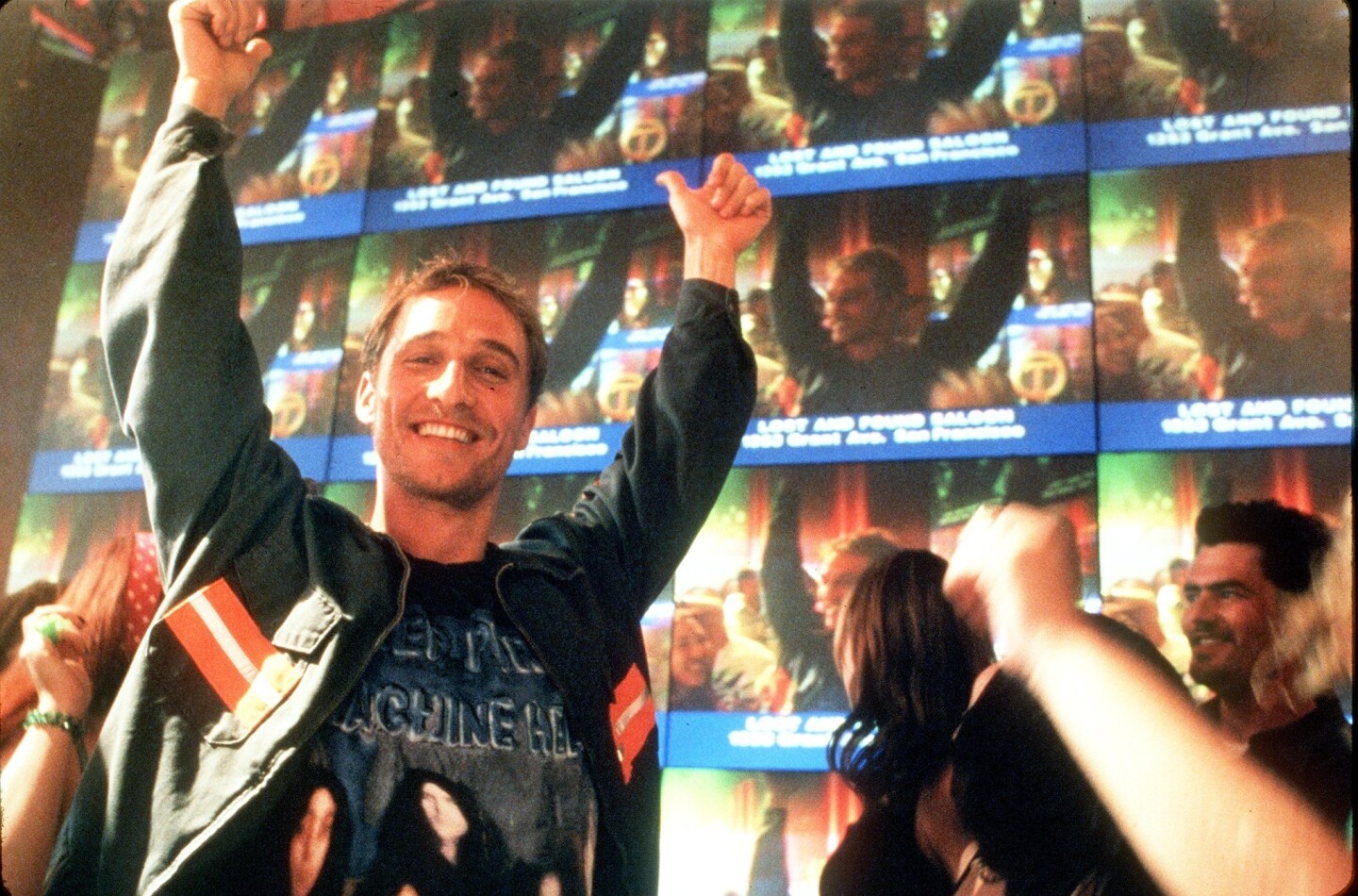 This comedy centers on a video store clerk (McConaughey) whose normal life turns chaotic when he accepts a television producer's request to film him 24 hours a day.
(Ron Batzdorff / Universal City Studios Productions, Inc.)
In this WWII flick, Matthew McConaughey portrays a lieutenant tasked with boarding a German submarine to steal the Enigma coding machine.
(Mario Tursi / Universal Studios)
"The Wedding Planner" is the first of many lucrative romantic comedies Matthew McConaughey starred in during the early 2000s. In the film, a wedding planner (Jennifer Lopez) finds love when McConaughey's character saves her from a near-fatal collision with a runaway dumpster.
(Ron Batzdorff / Columbia Pictures)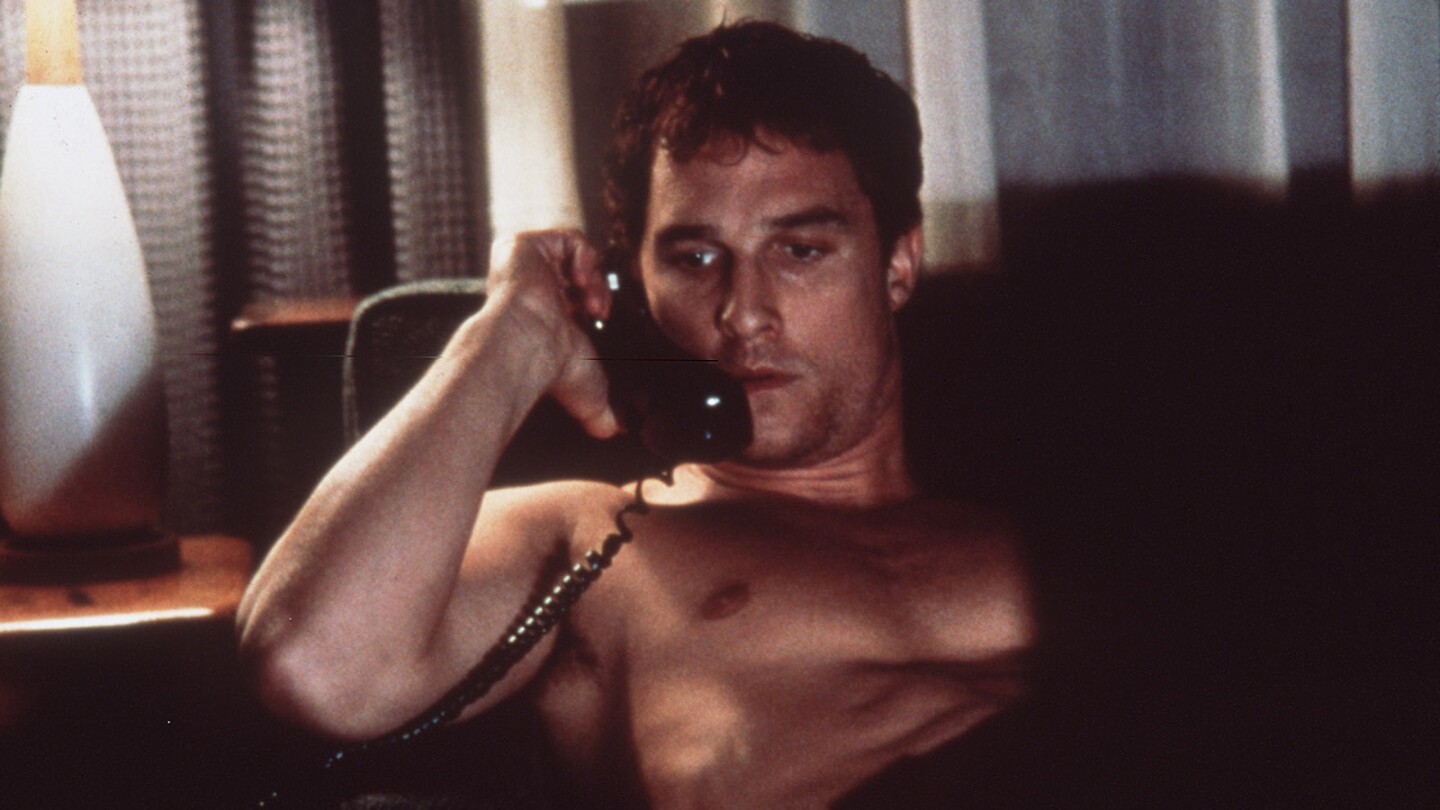 In this psychological thriller, McConaughey plays a man whose knowledge about a fanatically religious serial killer proves deeper than anyone imagined.
(James Hamilton / Lions Gate Films)
McConaughey, pictured left, plays the militant Denton Van Zan, a man on a mission to kill the last male dragon, in this post-apocalyptic action-adventure movie.
(Jonathan Hession / Spyglass Entertainment Group)
Ben (Matthew McConaughey), an ad executive who bets he can make a woman fall in love with him in 10 days, meets Andie (Kate Hudson), a writer whose next assignment is about how to lose a guy in 10 days.
(John Clifford / Paramount Pictures)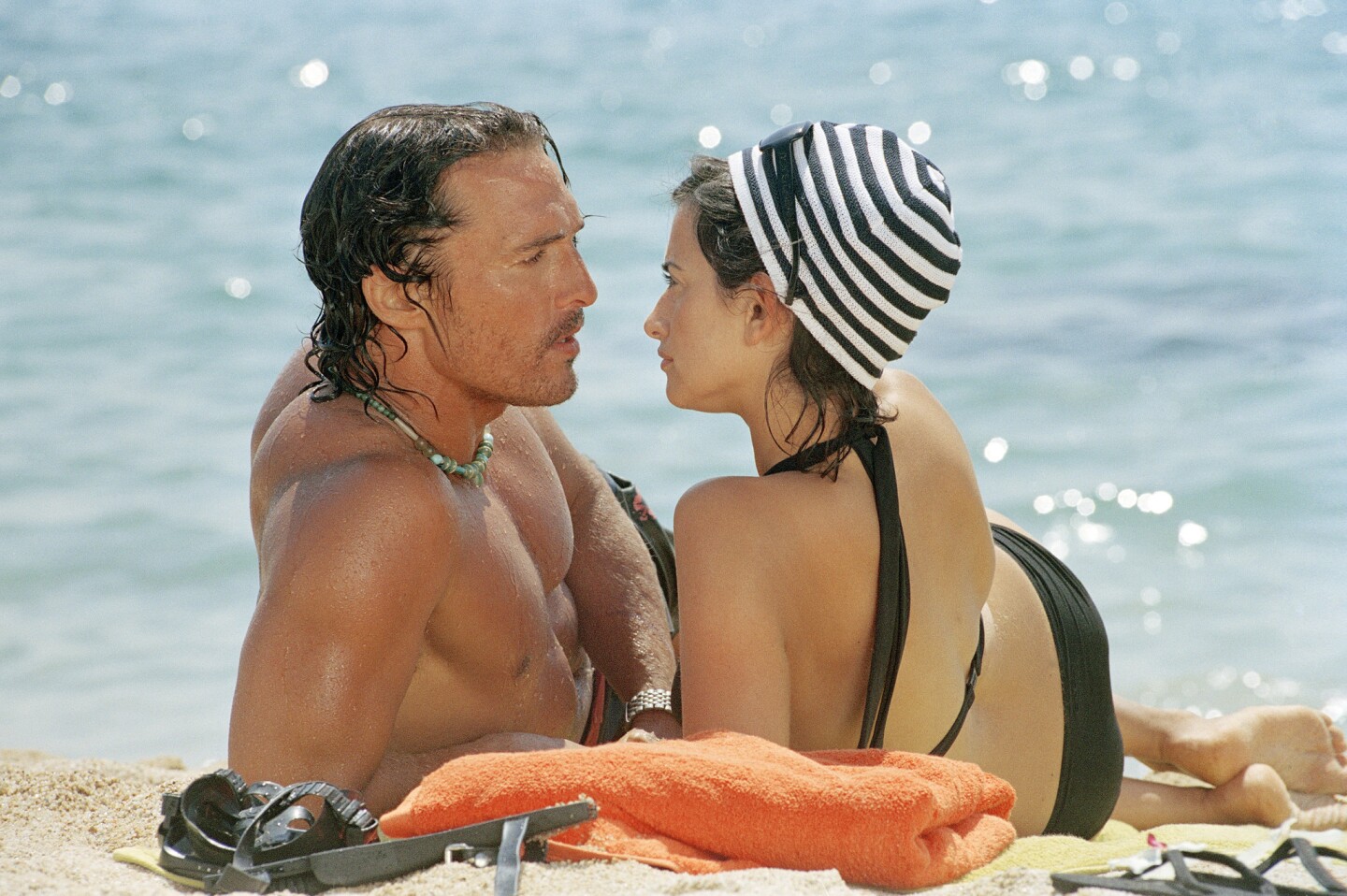 McConaughey took his first turn as a producer on "Sahara." The movie, starring McConaughey as an explorer looking for a lost Civil War battleship, performed well at the box office but didn't generate enough revenue to cover its $281.2-million budget.
(Keith Hamshere / Paramount Pictures)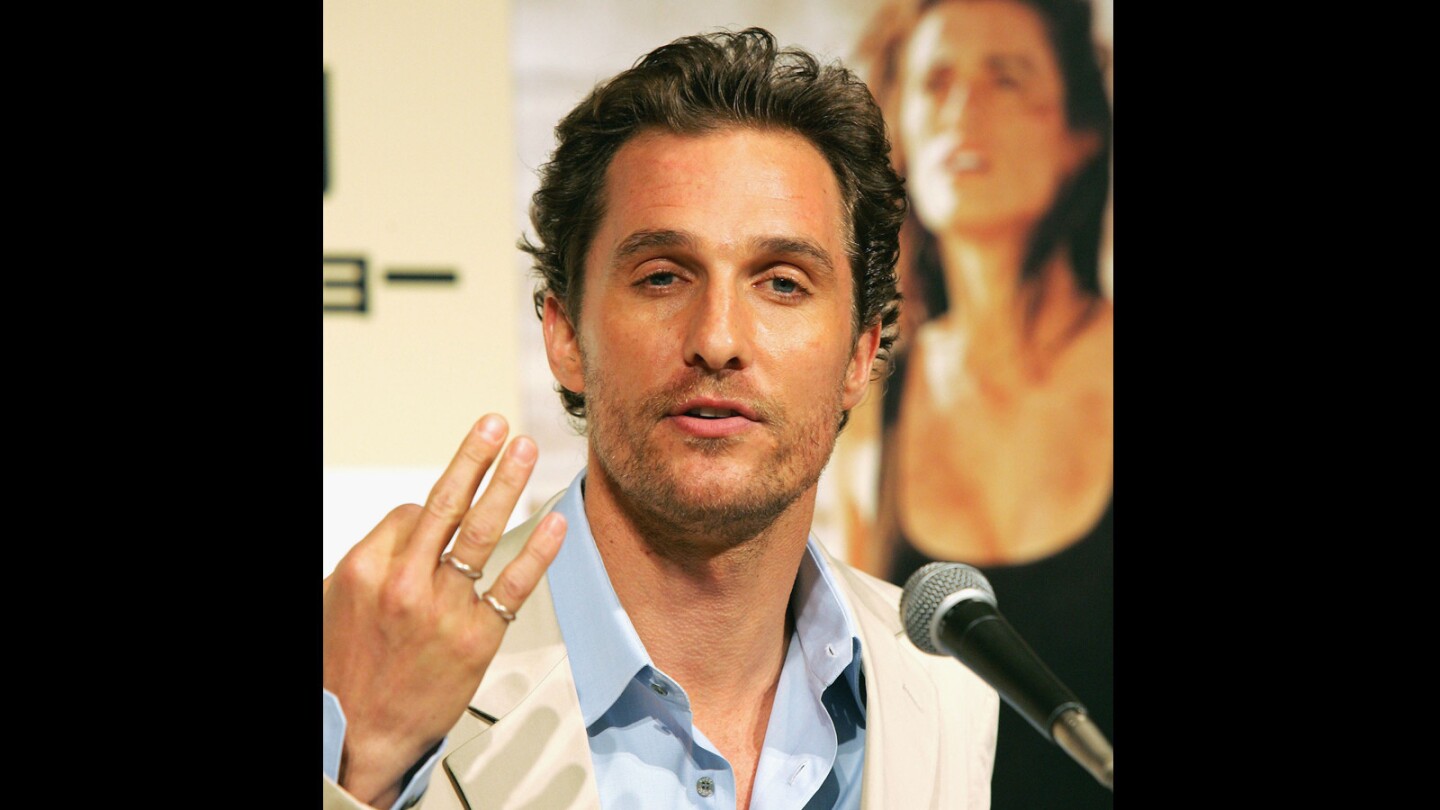 In 2005, McConaughey (pictured at a news conference for "Sahara") was voted People magazine's "Sexiest Man Alive."
(Koichi Kamoshida / Getty Images)
Matthew McConaughey stars alongside Al Pacino in this film about sports gambling.
(Eike Schroter / Universal Studios)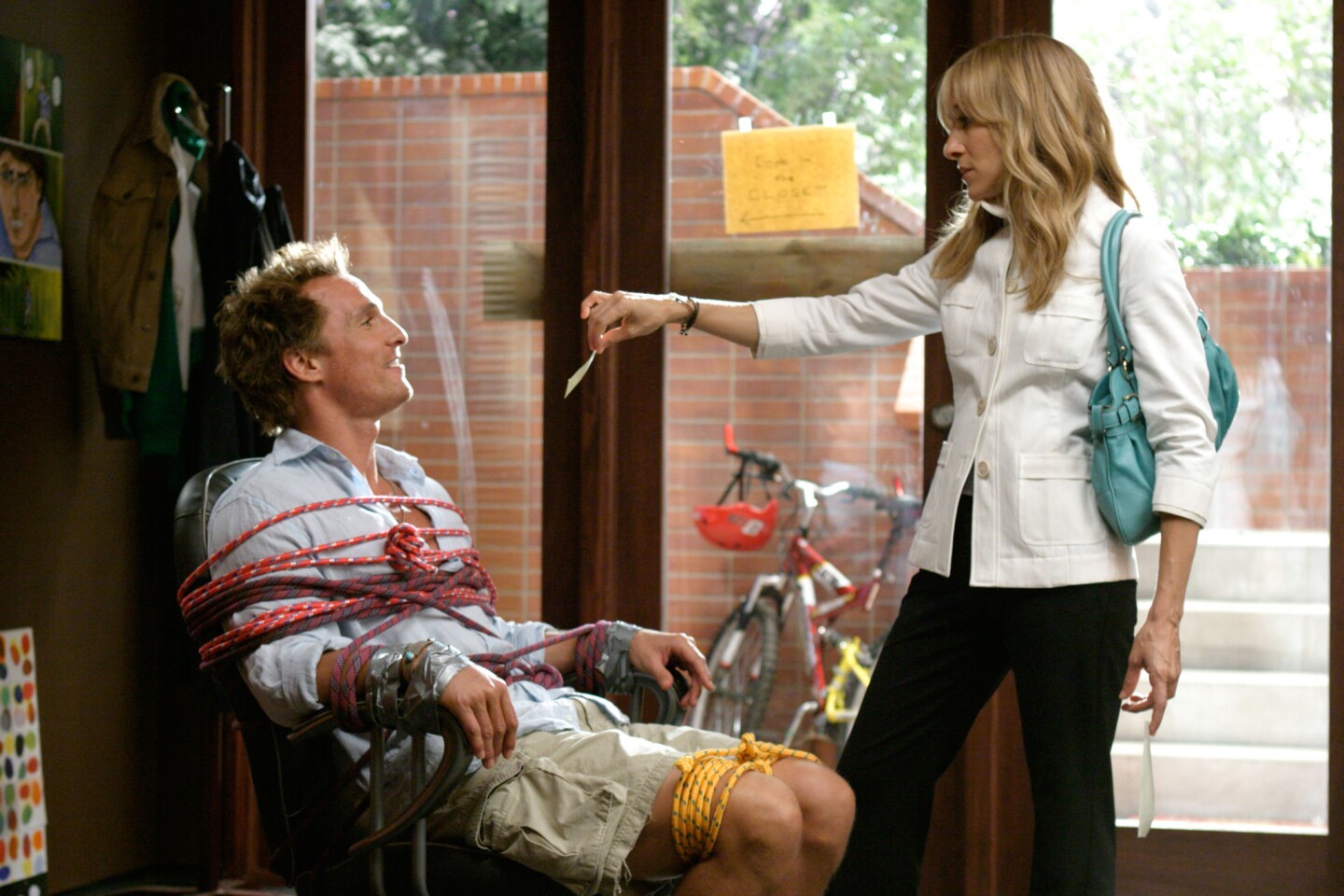 McConaughey continued his romantic comedy streak in "Failure to Launch," as an idle 35-year-old whose parents hire an expert (Sarah Jessica Parker) to get him to leave the nest.
(Frank Masi / Paramount Pictures)
McConaughey takes a leading role in "We Are Marshall," portraying the new coach tasked with rebuilding a college football program after dozens of the team's players get killed in a plane crash.
(Frank Masi / Warner Bros.)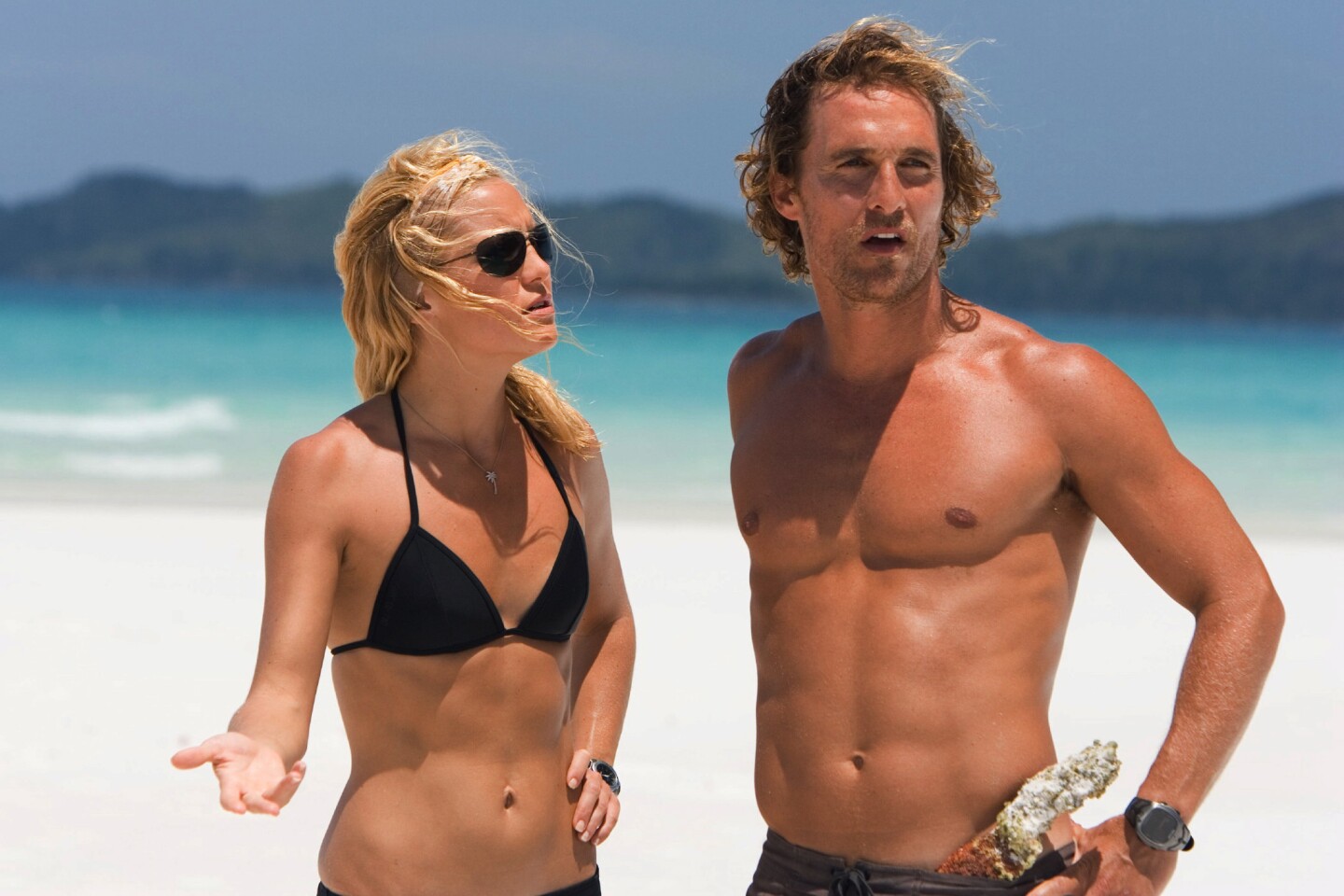 Kate Hudson and Matthew McConaughey reunite in "Fool's Gold," a movie about a divorced couple who rediscover love during their search for Spanish treasure.
(Vince Valitutti / Warner Bros. Pictures)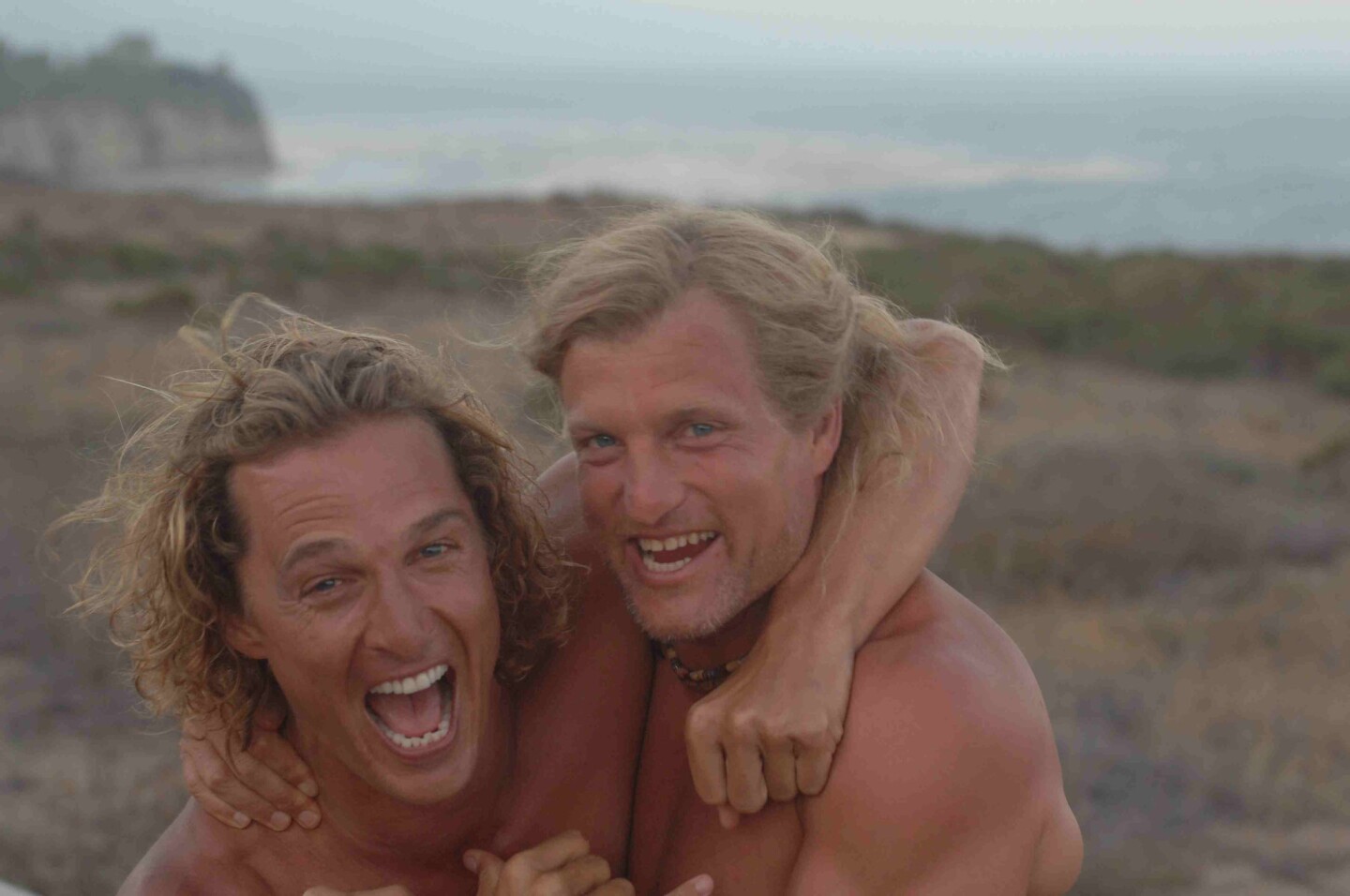 McConaughey goes shirtless again in the comedy "Surfer, Dude," as a wave-riding expert who has an existential crisis when Malibu waters stop producing adequate waves for the sport.
(Anchor Bay Entertainment)
After this romantic comedy, a twist on Charles Dickens' "A Christmas Carol," McConaughey branches away from the romcom genre because he realized he was limiting himself as an actor. "I thought, there's got to be more to acting where I can go, 'Whoa! First time,'" he told The Times in 2013.
(Ron Batzdorff / New Line Production)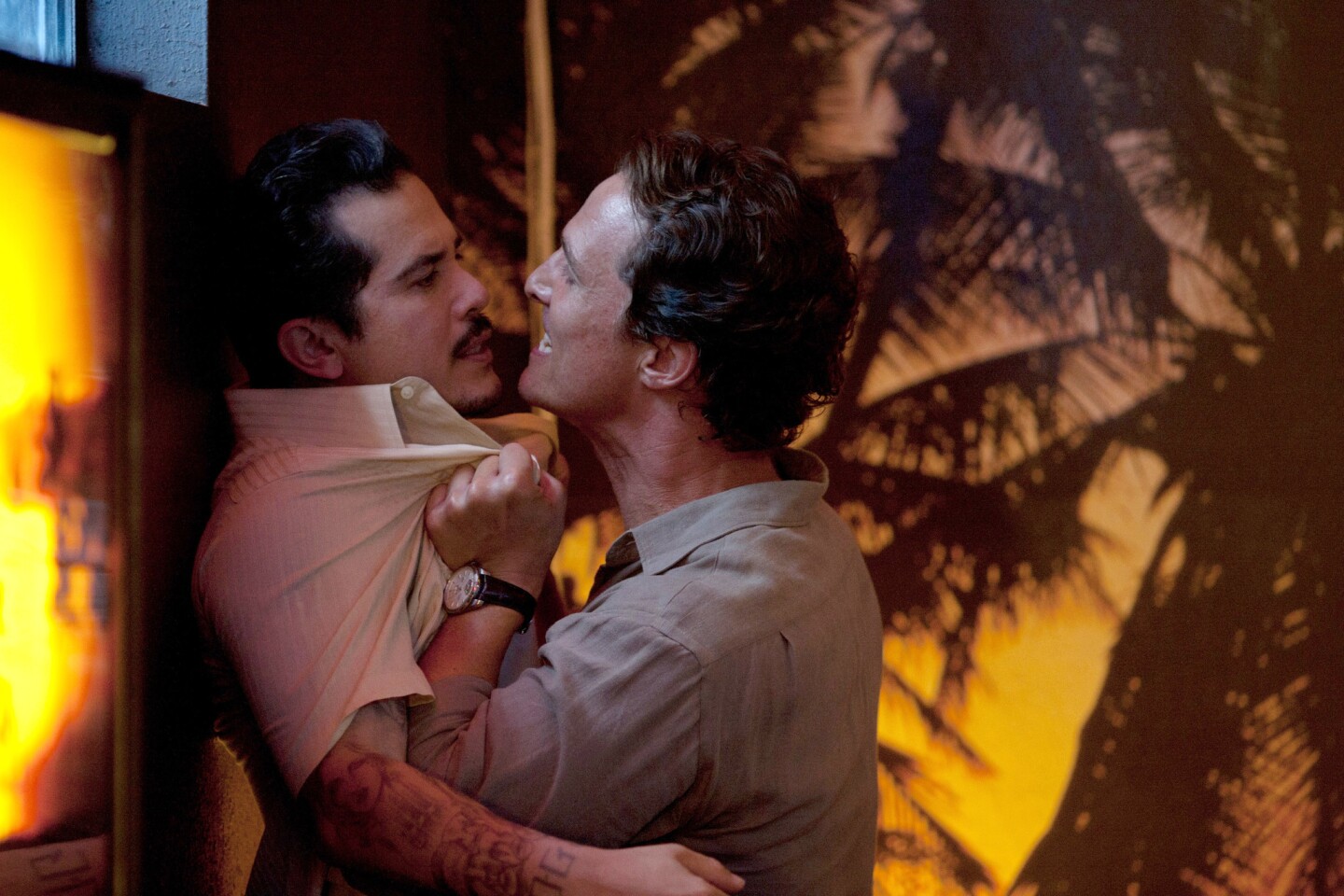 "The Lincoln Lawyer" centers on a low-rent criminal defense attorney (Matthew McConaughey) who lands a high-profile case that's less innocent than the client would like him to believe.
(Saeed Adyani / Lionsgate)
Matthew McConaughey plays a Texas district attorney in this black comedy based on a true story about a mortician whose friendship with a wealthy widow turns sour.
(Deana Newcomb / Millennium Entertainment)
In this thriller, Matthew McConaughey plays a reporter who returns to his Florida hometown to investigate a man on death row.
(Anne Marie Fox / Millennium Entertainment)
Two teenagers who encounter a fugitive named Mud (Matthew McConaughey) decide to help him escape a manhunt.
(Jim Bridges / Cannes Film Festival)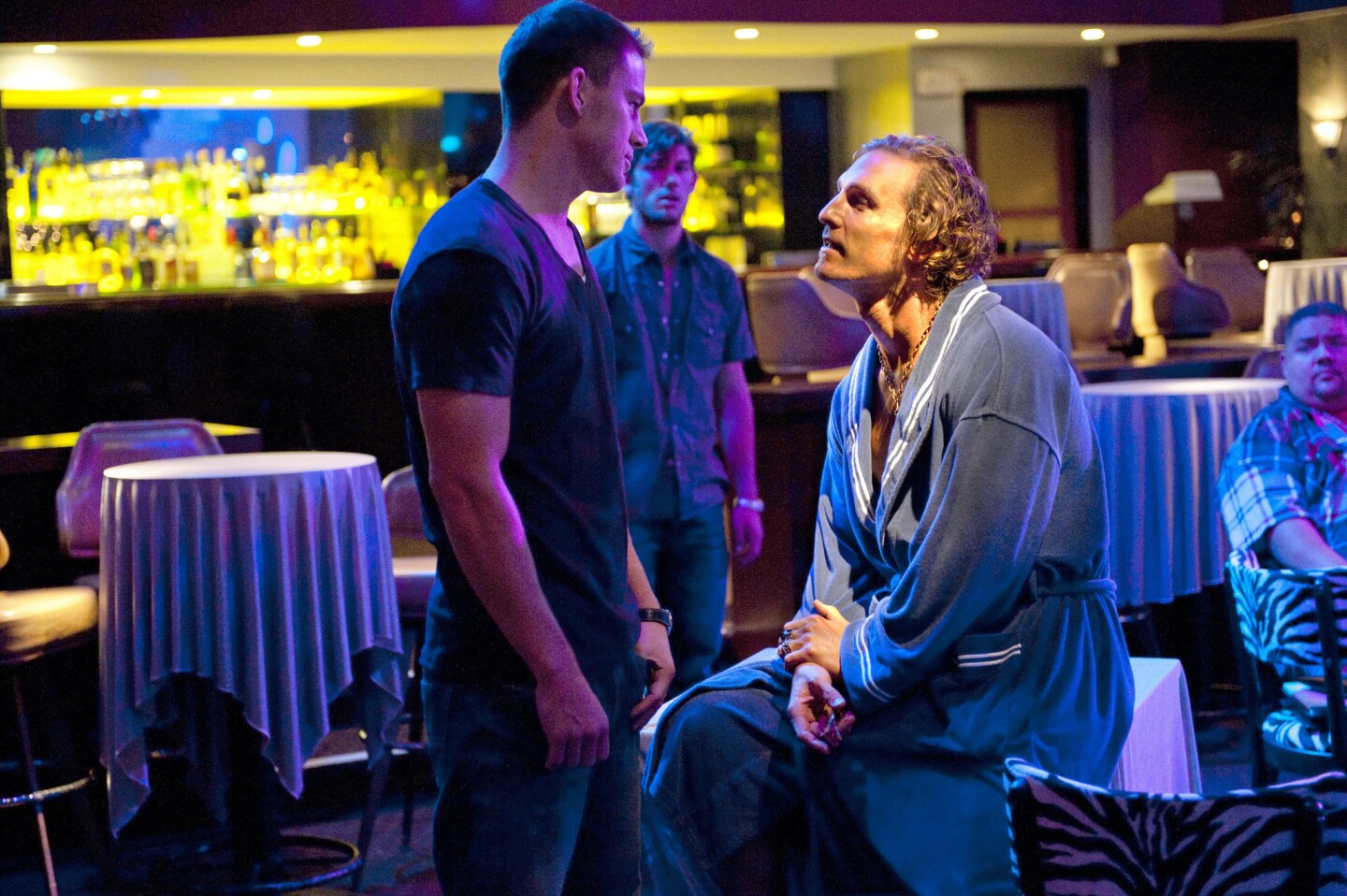 Matthew McConaughey stars alongside Channing Tatum in this comedy loosely based on Tatum's early life.
(Claudette Barius / Warner Bros)
Matthew McConaughey won his first Academy Award and Golden Globe for his potrayal of Ron Woodroof, a brazen, AIDS-stricken cowboy who begins smuggling unapproved pharmaceuticals into Texas to treat people's symptoms.
(Focus Features)
Matthew McConaughey makes a cameo as a Wall Street executive in Martin Scorcese's outrageous black comedy "The Wolf of Wall Street."
(Mary Cybulski / Paramount Pictures)
Matthew McConaughey causes a splash on TV with costar Woody Harrelson in the critically acclaimed crime series "True Detective." His first small-screen part was in animated form, as the self-assured Rad Thibodeaux in a 1999 episode of "King of the Hill."
(James Bridges / HBO)
The American Cinematheque honors Matthew McConaughey with its 28th award. Hollywood's A-list showed up to celebrate McConaughey's career thus far, with celebrities like Jennifer Garner and Kate Hudson speaking onstage.
(Kevin Winter / Getty Images)
McConaughey stars in Christopher Nolan's sci-fi flick about a group of astronauts who travel through a wormhole in search for a new home as Earth becomes increasingly uninhabitable.
(Melinda Sue Gordon / Paramount Pictures)
Actor Matthew McConaughey receives the 2,534th star on the Hollywood Walk of Fame on Nov. 17, 2014, in Hollywood. "I got my name on the Hollywood Walk of Fame," McConaughey sang at the podium before beginning his speech.
(Robyn Beck / AFP / Getty Images)