Movie Sneaks: Scott Frank stays on the case for 'Tombstones'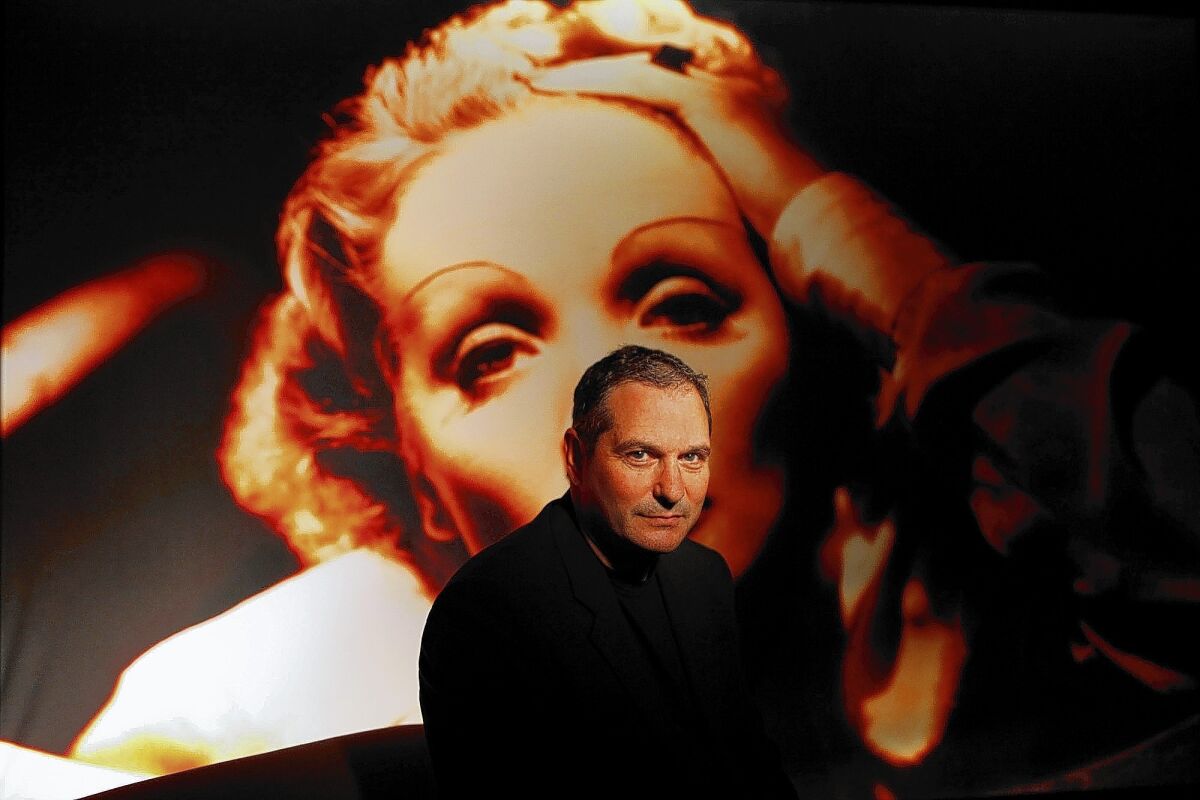 For writer-director Scott Frank, getting the crime drama "A Walk Among the Tombstones" onto the big screen was a long, slow crawl — and there were times it seemed to be on its way to the cinematic graveyard.
One of Hollywood's top screenwriters, with credits including "Get Shorty" and "Minority Report," Frank first fell in love with Lawrence Block's original novel — one of a series featuring New York private eye Matthew Scudder — in the late '90s. Hot off an Oscar nomination for his script for Steven Soderbergh's "Out of Sight," he quickly set up an adaptation at Universal — and, for a brief, shining moment, all the lights in the project's path looked green.
"It was pretty easy," Frank said. "I should have known."
After more than a decade of fits and starts, "Tombstones" will finally arrive Sept. 19. Liam Neeson stars in the gritty thriller, which Frank wrote and directed, as Scudder, an ex-cop and recovering alcoholic attempting to solve a string of kidnappings.
Shot through with brooding suspense and punctuated by grisly murders, "Tombstones" is ultimately the story of a man looking for redemption in a brutal world, Frank said. "Scudder has reinvented himself after being a kind of dark, horrible guy. Now he has to be the worst of his old self in order to do the right thing."
Frank, whose only other directorial effort was 2007's critically well-received but underseen crime thriller "The Lookout," initially had no intention of directing "Tombstones."
But after years of watching the project fall through with various permutations of filmmakers (including Joe Carnahan) and stars (including Harrison Ford), Frank decided to take the reins himself.
"I wanted to make something akin to the Don Siegel or Alan Pakula films from the 1970s that I loved so much," Frank said. "So much of what we make now as an industry are action movies, not thrillers. They're more about spectacle than plot and character. I wanted to do something much slower and more deliberate. It's very old school."
But though down-tempo, character-driven crime stories may be all the rage in television — with "True Detective" and "Fargo" being two recent examples — getting one greenlighted by a studio is more challenging than ever.
Neeson, who has done his share of rescuing kidnap victims in the "Taken" franchise, admits he was initially wary of signing on to "Tombstones."
"I had a knee-jerk reaction because I thought, 'This is "Taken" territory' — more talking to bad guys on telephones," the actor said. "But I knew Scott's history as a screenwriter, which was A-plus, and I liked that he allowed the story to breathe and we as actors were allowed our moments."
With 17 other books to draw from, Frank is hopeful audiences will turn out in sufficient numbers to justify future Scudder movies. For now, though, he is relishing that he persevered in getting "Tombstones" onto the big screen in an industry that's seen the sort of adult-oriented fare he loves drift toward the small one.
"I still love movies," Frank said. "Every time I sit down in a theater and see that studio logo come up, it does something to me. I wonder if the place for my stories now isn't television — I can't tell yet. But I still want to write one great script, one 'Chinatown.' I'm not walking away from movies."
---
Get our L.A. Goes Out newsletter, with the week's best events, to help you explore and experience our city.
You may occasionally receive promotional content from the Los Angeles Times.