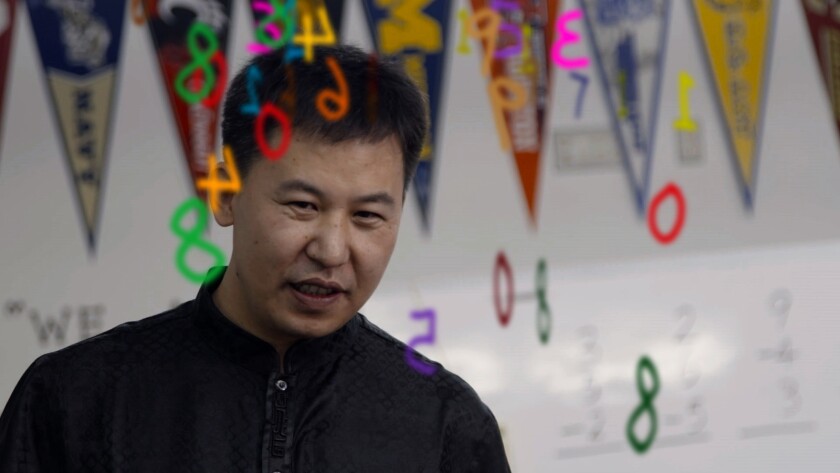 Current tariff war aside, the relationship between the U.S. and China has always been turbulent at best, but a mutually beneficial way forward is proposed by "Better Angels," a timely if frustratingly scattershot documentary by Oscar-winning filmmaker Malcolm Clarke.
Kicking off with a warning from now 95-year-old Henry Kissinger looking directly into the camera and declaring, "If we are to clash, it would be a disaster for the whole world," the film suggests the two superpowers could learn a thing or two about bi-lateral alliances from a number of its cross-cultural case studies spanning four continents.
Unfortunately, like the international co-production itself, they go all over the map and not in a good way.
While some of the profiles — including those of Wanda founder Wang Jianlin and Li Mianjun, whose Shenmo Education Group has been introducing the world to abacus-based mental arithmetic make sense; others, especially a prolonged look at 2014's "Transformers: Age of Extinction," which partly took place in Hong Kong, feel like promotional studio featurettes.
Equally questionable is the decision to allot extensive talking-head screen time to the likes of American Apparel founder and former CEO Dov Charney at the expense of blink-and-you-miss-them Secretaries of State Madeleine Albright and James Baker.
Factoring in the flat narration by Clarke and some awfully hokey visual effects, "Better Angels" would have benefited from better angles.
-------------
'Better Angels'
In English and Chinese with English subtitles
Not rated
Running time: 1 hour, 32 minutes
Playing: Starts Nov. 2, Laemmle Playhouse 7, Pasadena
------------
See the most-read stories in Entertainment this hour »
---