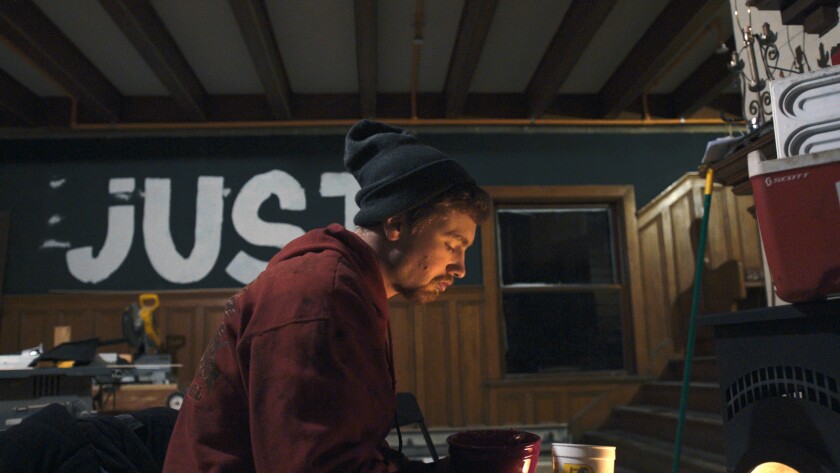 In America, it's all too easy to become addicted to opiates. But just how hard are they to kick? Elaine McMillion Sheldon paints a stark picture of the harsh reality of recovery in her sensitive, and life-affirming documentary "Recovery Boys."
Sheldon sets her film in West Virginia, which has become something of an emblem for the opiate crisis in the U.S., at Jacob's Ladder, an unusual rehab facility founded by Dr. Kevin Blankenship, the father of a recovering addict. We meet Jeff, the first resident of the six-month, farm-based program, and follow his story along with Rush, Adam and Ryan, as they fight for sobriety and their lives.
Despite the hard work — physically and emotionally — that these young men put in at Jacob's Ladder, the real work begins the moment they graduate, leaving behind this idyllic space of natural beauty and easy camaraderie. They return to their hometowns and families, work in the coal mines, and try to keep from relapsing. It's all to easy to use; it's all too hard not to.
In their successes and their struggles, what comes through Sheldon's observational lens is that community is key in both recovery and addiction, and seems to be the pivotal element in each man's journey. In a state fighting the scourge of opiate addiction, Sheldon presents Jacob's Ladder as a bright light, building a recovery community on the values of love, compassion and understanding. The tragedy is that they can't save everyone.
-------------
'Recovery Boys'
Not rated
Running time: 1 hour, 29 minutes
Playing: Streaming starting June 29 on Netflix
See the most-read stories in Entertainment this hour »
---