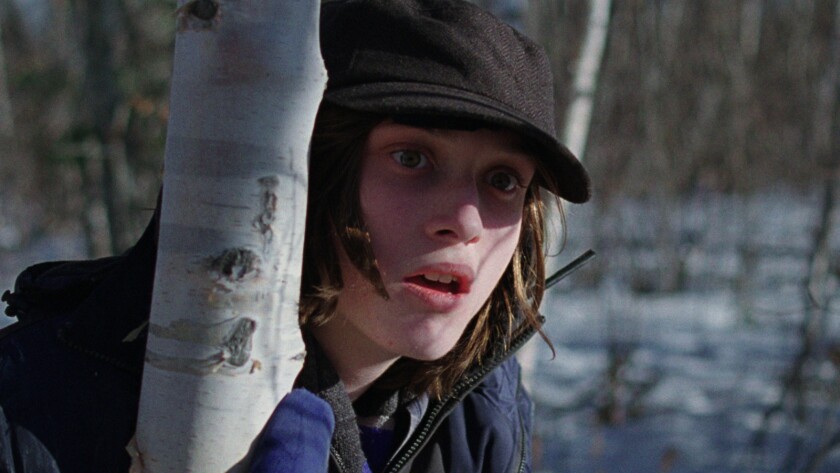 It takes one to know one, apparently, despite the titular protestations of "I Am Not a Serial Killer," Irish horror filmmaker Billy O'Brien's adaptation (with co-writer Christopher Hyde) of Dan Wells' young adult novel. The surprisingly warm and fuzzy horror-dramedy wonders "can serial killers love?"
Max Records (who played Max in Spike Jonze's "Where the Wild Things Are") is John Cleaver, a clinically diagnosed teen sociopath who has a penchant for true crime and displays all the predictors of future serial killing. With the help of his therapist, John is highly self-aware, and his dark obsessions and predilections come in handy when a murderer terrorizes his small Midwestern town.
See the most-read stories in Entertainment this hour »
O'Brien's film has an appealingly retro look, shot on grainy 16-mm, a soundtrack featuring both grunge and classic rock hits and spooky-scary, bump-in-the-night organ music (it bears a passing resemblance to Netflix's hit series "Stranger Things"). The director uses Michael Myers-style point-of-view shots and other visual references to elicit the familiar feel of '70s and '80s horror classics.
John learns to get into the mind of the serial killer stalking those near and dear to him, with much hand-wringing from his mortician mother who worries that the family business may have overly influenced her son.
The film meanders, and the climax descends into campy fantasy worthy of any '80s B-movie, but Records is quietly winning. As John, a kid who doesn't feel much, he wants to be a good guy anyway. Christopher Lloyd costars as John's crotchety neighbor with whom he shares more in common than he'd like to admit.
-------------
'I Am Not a Serial Killer'
Not rated
Running time: 1 hour, 44 minutes
Playing: Arena Cinema, Hollywood
---