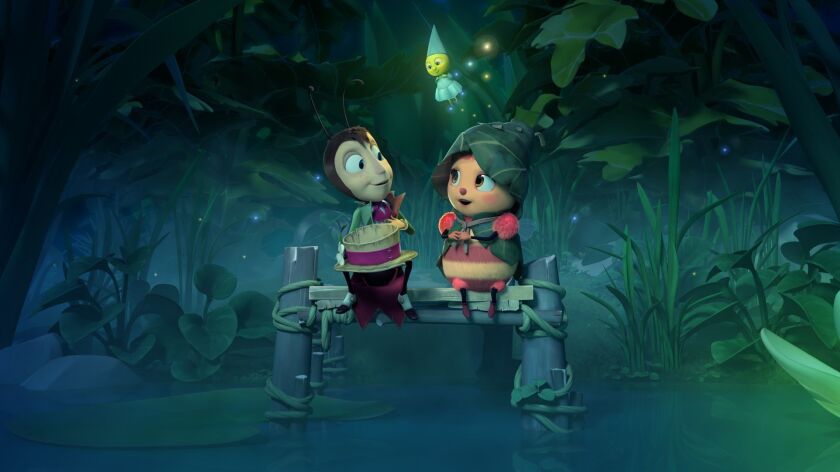 Even the preschool-aged fans of French picture-book writer-illustrator Antoon Krings will likely be bored by "Tall Tales," a funny-animal movie with a convoluted plot. Set in an insect kingdom, this flat-looking, computer-animated feature follows a traveling performer named Apollo (voiced in the English-language version by Justin Long) who gets falsely accused of scheming to abduct Queen Marguerite (Kate Mara) by her evil cousin.
What follows is like a straight-to-video knockoff of Pixar's "A Bug's Life," crossed with Tim Burton's bombastic "Alice in Wonderland."
Though Krings co-wrote and co-directed the film (the latter alongside Arnaud Bouron), "Tall Tales" lacks his usual gentle kookiness and vivid designs. His books are about characters and place, while this movie tries to expand them to fit an epic saga. And some things — like bugs, for example — are best kept small.
-------------
'Tall Tales'
Rated: PG for some thematic elements
Running time: 1 hour, 28 minutes
Playing: Starts Jan. 11, Laemmle Town Center 5, Encino; Laemmle NoHo 7, North Hollywood; Laemmle Glendale, Glendale; also on VOD and DirecTV
------------
See the most-read stories in Entertainment this hour »
---