Review: 'Triumph: The Untold Story of Perry Wallace' reveals barrier-breaking travails of basketball player in 1960s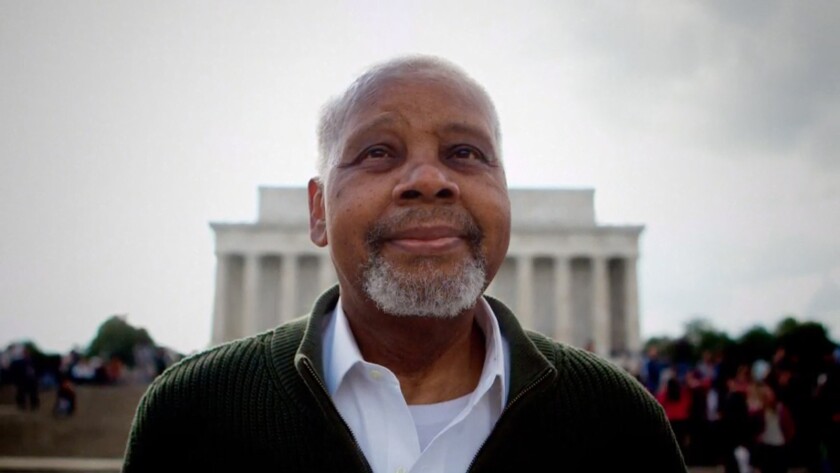 One of the foundational feel-good legends of 20th century American culture is the story of Jackie Robinson joining the Brooklyn Dodgers in 1947 and breaking "the color line" in Major League Baseball. But bigotry didn't disappear from sports overnight. League by league, athlete by athlete, players kept fighting to suit up.
The documentary "Triumph: The Untold Story of Perry Wallace" looks back at the Vanderbilt student who became the first black basketball player in the SEC in 1967. Twenty years after Robinson — at a time when Wilt Chamberlain and Bill Russell were NBA stars — Wallace faced unspeakable hate, traveling through the Deep South during the contentious civil rights era.
Director Rich Gentile adopts a familiar "30 for 30" ESPN-documentary style, stringing together talking head interviews and old clips, with narration by actor Forest Whitaker and a wall-to-wall score. Unfortunately, there's not enough footage of Wallace playing; and in an effort to squeeze in as many voices as possible, "Triumph" suffers from some repetition of anecdotes and ideas.
But the details of what Wallace went through are astonishing, and important to revisit. From his first slam dunk causing legendary Kentucky coach Adolph Rupp to ban the move to rival universities openly trying to make him feel unwelcome, Wallace's life story is a case study in the courage it took to live what he calls, "The kind of life I was entitled to as an American citizen."
-------------
'Triumph: The Untold Story of Perry Wallace'
Not rated
Running time: 1 hour, 35 minutes
Playing: Downtown Independent, Los Angeles
See the most-read stories in Entertainment this hour »
---
Inside the business of entertainment
The Wide Shot brings you news, analysis and insights on everything from streaming wars to production — and what it all means for the future.
You may occasionally receive promotional content from the Los Angeles Times.