Why was edgy Fernando Meirelles chosen to direct Rio's opening ceremony? A revealing film review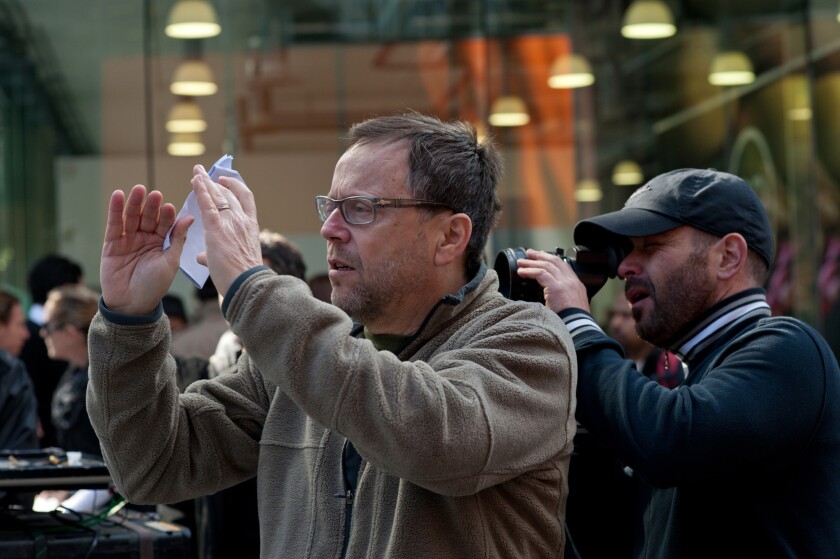 There are those who wonder why the edgy film director Fernando Meirelles was chosen to orchestrate the opening ceremony for the 2016 Summer Olympics. After all, his most famous film, "City of God," depicts drugs and violence in Rio's crime-ridden favelas, which Brazil's government officials would love to hide from the media. But even before the world saw the color-filled spectacle that he, choreographer Deborah Colker and fellow film director Daniela Thomas unleashed on Rio Friday night, Times film critic Kenneth Turan noted that Meirelles' film, which was nominated for four Oscars, showed "a potent and unexpected mixture of authenticity and flash." In his review of "City of God," originally published Jan. 17, 2003, Turan's description of the film could also be applied to Meirelles' opening ceremony depicting the story of Brazil and of climate change: "It's Dickens and dazzle crossed with Social Darwinism."
----------------------
"City of God" is a potent and unexpected mixture of authenticity and flash. It's both the slickly made first feature from Brazil's most successful director of commercials and a vigorous piece of social realism that's unmistakably trading on something actual.
Well-received at Cannes and a sensation in its home country, where it set box office records and ignited a national pro-and-con debate, "City of God" arrives as Brazil's foreign language Oscar entrant with all its contradictions intact.
It's Dickens and dazzle crossed with Social Darwinism, as unapologetically pulpy elements like tragic romance, revenge, betrayal and death are played out against a background of pipsqueak gangsters and baby-faced drug dealers facing off in Rio's grim and fatalistic favelas, or slums.
Follow our live coverage of the 2016 Summer Olympics »
More than anything, "City of God" is a violent film, at times exceptionally and finally excessively so. But this is not the kind of violence anyone can expect to get off on. It's the brutish, commonplace coin of the realm in an amoral world without pity, where children casually kill children with weapons that seem bigger than they are and adults (other than corrupt police) rarely enter the picture.
"City of God" comes by its sense of place, its pungent whiff of reality, from several sources. It's adapted (by Braulio Mantovani) from a massive novel of the same name by Paulo Lins, who lived in the City of God housing project for 30 years and researched his story for 10 more. What results is a story that plays out on a three-decade canvas, a tale about coming of age in an endless cycle of violence and drugs that is profligate in both character and incident.
Director Fernando Meirelles did not come from this world and he knew it, so he hired as co-director Katia Lund, a filmmaker who has previously shot in the favelas. Together, they set up combination casting sessions and acting workshops with more than 200 neighborhood kids for eight months prior to filming. With few exceptions, "City of God" was cast from this group.
Shot by Cesar Charlone in a different visual style for each decade and characterized by electric editing, "City of God" has a lot more dazzle than social realism is known for, and there are moments when the film's self-conscious mythologizing tends to glamorize the story and make it seem unnecessarily glib. Mostly, however, there's no time for these thoughts, because "City of God" moves at the breakneck speed of these adrenalin-pumped young lives, pulling us along on the cresting wave of hair-trigger emotions and deadly confrontations.
"City of God" starts with a prologue in which the film's narrator, Rocket (Alexandre Rodrigues), a young man with a sunny smile and a passion for photography, comes face to face with a contemporary he's been trying to avoid: Li'l Ze, the most feared gang leader-drug lord in the City of God. The film then flashes back to stories in three decades that give us the back story to this critical confrontation.
The first section, set in the 1960s, is the film's least violent and is in fact, given what comes later, almost sweet. It deals with three friends called the Tender Trio, original gangsters who pull small-time jobs as City of God is just starting to be built up.
One of the group's hangers-on is a psychotic in training, Li'l Dice (Douglas Silva), a preteen with a lust for killing that doesn't go away when he comes of age, changes his name to Li'l Ze (then played by Leandro Firmino da Hora) and becomes, along with childhood friend Benny (Phellipe Haagensen), a crime boss. This is the film's most intricate section, though it also contains its most chilling scene, the forced murder of a small boy by another just as small.
See the most-read stories in Entertainment this hour »
"City of God's" final part, a gang war involving a character named Knockout Ned (Seu Jorge), is where the film gets to be wearing. Personality becomes unimportant, the violence level escalates to the point of exhaustion and the whole project suffers from, pardon the pun, overkill. It is fascinating to be reminded via photos and a TV interview with the real Knockout Ned that these characters are based on reality
But even if this is what happened on the ground, making it worth our time on screen is just beyond the contortionist abilities of even this most acrobatic of films.
*
'City of God'
MPAA rating: R, for strong, brutal violence, sexuality, drug content and language.
Times guidelines: The children-against-children violence is almost constant and especially hard to take, but not much blood is shown.
Running time: 2 hours, 20 minutes.
On Twitter: @KennethTuran
ALSO
The heartwrenching and uplifting tale of 'Gleason': From NFL hero to father to ALS soldier
Baseball great Darryl Strawberry says he felt 'an emptiness inside' throughout his glory years
Judd Apatow's '30 For 30' documentary explores the ups and downs of Mets greats Darryl Strawberry and Doc Gooden
ESPN sends a message in film-vs-TV debate: It will qualify upcoming O.J. Simpson series for the Oscars
---
Inside the business of entertainment
The Wide Shot brings you news, analysis and insights on everything from streaming wars to production — and what it all means for the future.
You may occasionally receive promotional content from the Los Angeles Times.