Review: 'Coldwater' fails to tap into drama of youth reform centers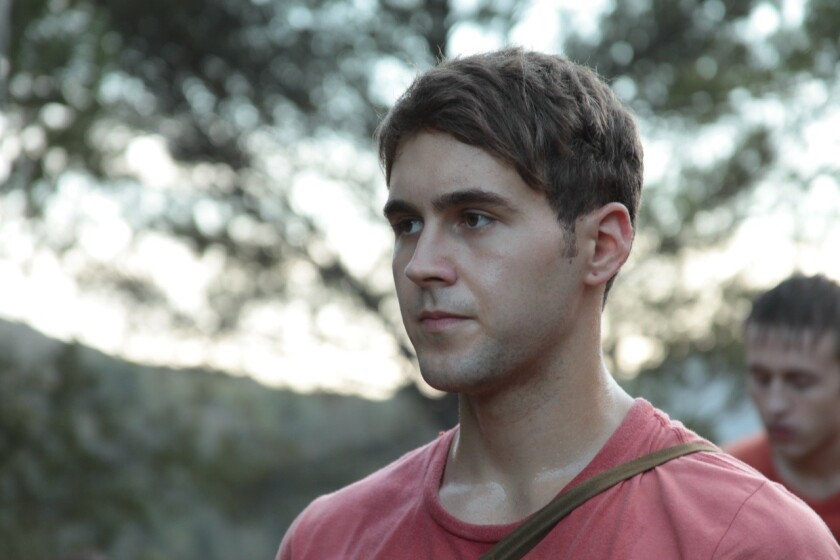 There's a compelling, perhaps important thriller to be made about dark doings at for-profit juvenile detention camps, but "Coldwater" misses the mark.
The abuses and injustices on display at the film's remote outpost known as Coldwater are said to be commonplace in such youth reform centers. But director Vincent Grashaw, who co-wrote with Mark Penney, rarely conjures up the verisimilitude of, for example, its distant cinematic cousin, "Short Term 12."
"Coldwater" follows the travails of Brad Lunders (P.J. Boudousqué), a troubled teen drug dealer whose fed-up mother has him forcibly taken to Coldwater after his girlfriend is accidentally killed. The first half of the film covers Brad's rocky adjustment to this lawless, military-like community, which is run by retired Marine Col. Frank Reichert (James C. Burns), a cigar-chomping, booze-swilling sadist who systematically devolves into caricature.
The second half of the movie jumps to Year 2 in Brad's ill-defined stretch at Coldwater, by which time he's apparently straightened out enough to become one of Reichert's loyal "trustees" — that is, an inmate-turned-enforcer. But the contrived arrival of Brad's former partner in crime, Gabriel (Chris Petrovski), a hothead who can't quite reconnect with the toughened Brad, begins a grim downward spiral all around.
Between its unsympathetic, charisma-free characters and a flashback-dependent narrative style that grows choppier and more convoluted as Brad's mutinous plan ensues, the film never builds the requisite momentum. Too many roles remain underdeveloped — if developed at all. A lack of cohesion or camaraderie among the inmates compounds the film's impersonal vibe.
The film also suffers from a rudimentary dialogue that relies more on broad strokes, forced "homeboy" banter and snarly retorts than authentic conversation. This one left me cold.
------------
"Coldwater."
MPAA rating: None.
Running time: 1 hour, 44 minutes.
Playing: At Downtown Independent, Los Angeles; Laemmle's Playhouse 7, Pasadena.
---
From the Emmys to the Oscars.
Get our revamped Envelope newsletter, sent twice a week, for exclusive awards season coverage, behind-the-scenes insights and columnist Glenn Whipp's commentary.
You may occasionally receive promotional content from the Los Angeles Times.