Review: 'The Devil's Violinist' a seductive take on Paganini as rock star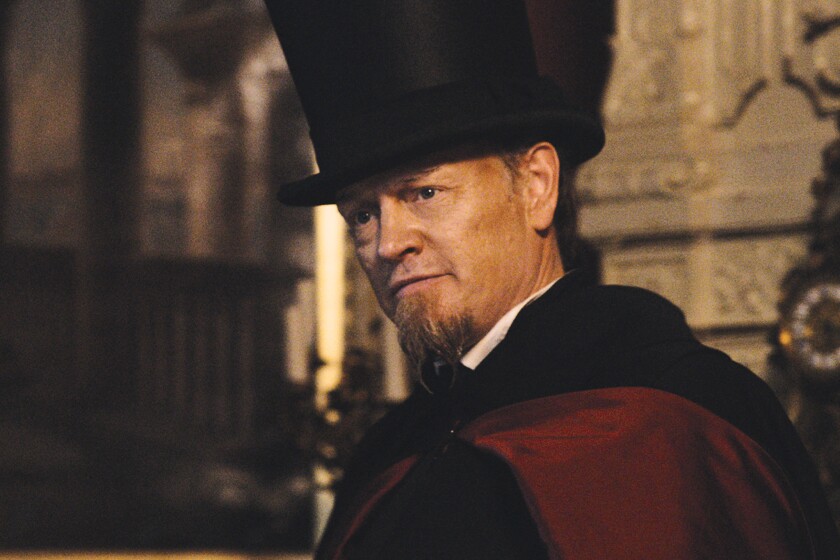 A century before bluesman Robert Johnson's mythical confrontation at a Mississippi crossroads, another prodigious musical talent was believed to have struck a deal with the devil: Niccolo Paganini, 19th century violin virtuoso, international luminary and, according to writer-director Bernard Rose's seductive new film, the world's first rock star.
At Paganini's concerts, women shriek and swoon; others shout out the equivalent of "Free Bird!" to the maestro's dismay.
Though his dramatic performance is somewhat too mild, classical-pop violinist David Garrett brings an electrifying musical authenticity to the lead role in "The Devil's Violinist." The incomparable Jared Harris supplies restrained flamboyance as Paganini's manager, a mystery figure who might be an emissary of Satan, or merely a consummate manipulator.
The main action unfolds in 1830, when Urbani (Harris) contracts with an eager-to-please London impresario (Christian McKay) for the Italian star's British debut. Already famous on the Continent — for his sexual prowess and profligate ways as much as for his revolutionary talent — Paganini arrives in Blighty to find himself targeted by a temperance crusader (Olivia d'Abo) and, in a different way, by a ruthless reporter. Joely Richardson hams up the part deliciously, Cockney-style; her scenes with Harris are thrilling in their dark-spirited pizazz.
A lower-energy, more earnest spark flies between Paganini and an aspiring singer (Andrea Deck) who's initially so repulsed by him that they can only fall in love. Deck is a trained soprano as well as an actress, and her duets with Garrett are strong.
Against Rose's painterly depiction of London, the movie examines very up-to-date notions about scandal and publicity. First-time actor Garrett is better at conveying Paganini's artistic sensitivity and self-indulgence than his innovative fire. When he picks up the fiddle, though, he speaks with eloquent authority.
"The Devil's Violinist."
MPAA rating: R for strong sexuality, nudity, drug use.
Running time: 1 hours, 57 minutes.
Playing: Sundance Sunset, Los Angeles. Also on VOD.
---
Inside the business of entertainment
The Wide Shot brings you news, analysis and insights on everything from streaming wars to production — and what it all means for the future.
You may occasionally receive promotional content from the Los Angeles Times.