Elizabeth Marvel, from 'Homeland's' president to Nicole Holofcener's new film, proves her versatility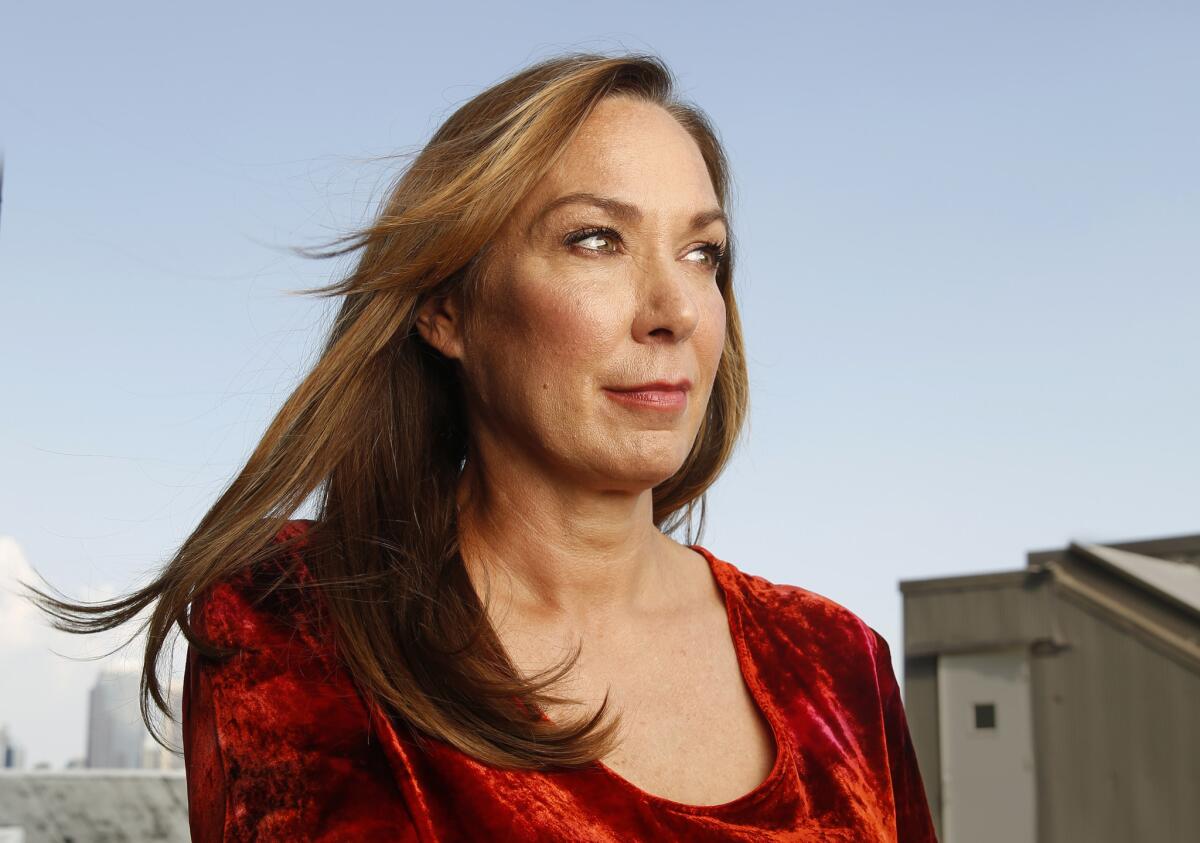 Elizabeth Marvel knows how to command attention — which is why she's one of the few women to have reached the country's highest office, at least on television.
In "House of Cards," she ran for president as special prosecutor Heather Dunbar, but fell short. In "Homeland," she was President Elizabeth Keane — "That made my mother so happy," Marvel says of the promotion — but gave up the office at the end of the most recent season.
And in Oskar Eustis' Public Theater production of "Julius Caesar" in New York's Central Park — the version where Caesar wore a Donald Trump-style wig and a pro-Trump audience member stormed the stage in protest — she took on the traditionally male role of Marc Antony.
Although she has played quirkier characters, including a doomed hair salon owner in FX's "Fargo," and was almost unrecognizable in "The Meyerowitz Stories (New and Selected)" as the painfully repressed sister Jean, her "Homeland" and "House of Cards" roles have cemented her image as a woman accustomed to wielding authority, which she says she started to cultivate when she studied at the Juilliard School.
"That emerged very early, and it exists in me," she says. "I never felt insecure or afraid of my power. Also, it's all pretend, so it never intimidated me."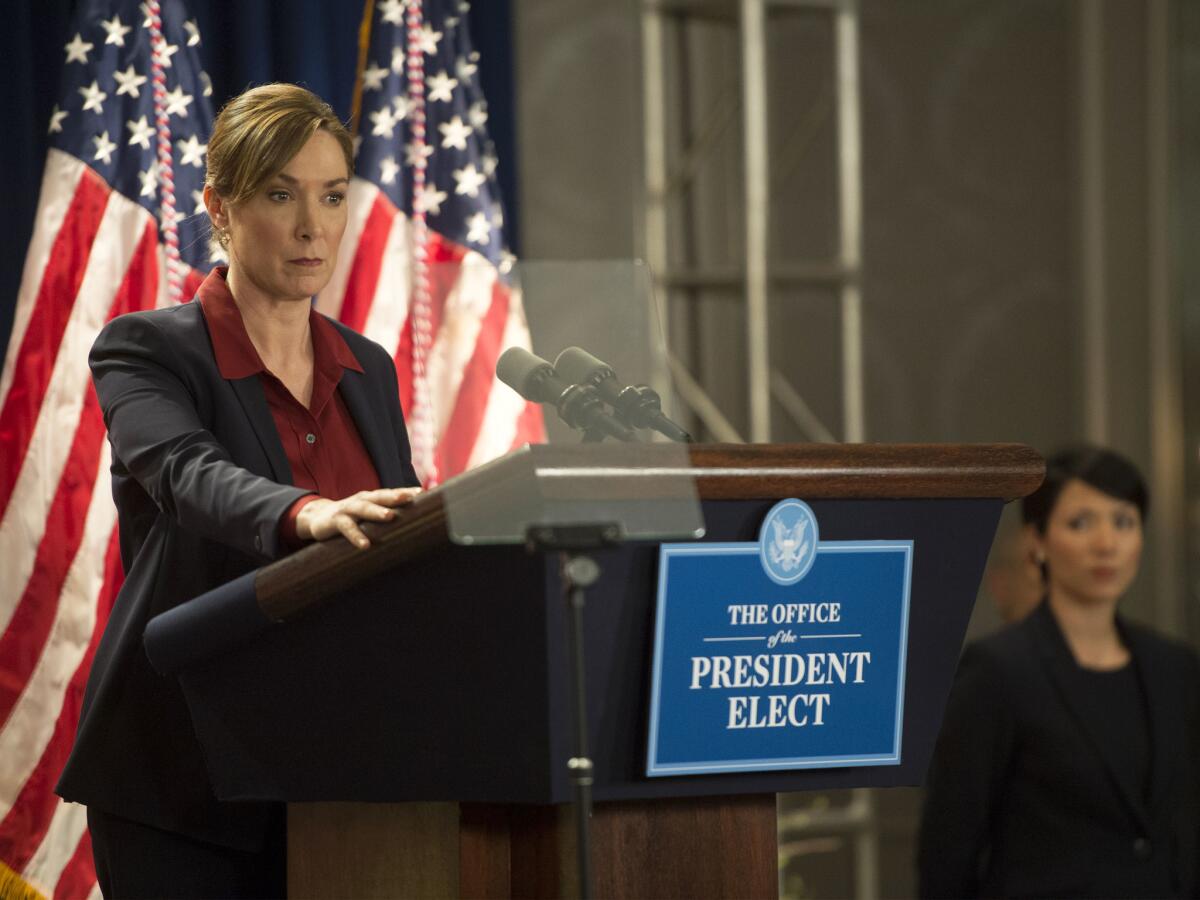 We have really old ideas in this country about casting...I want to play Willy Loman...and Macbeth. It's time for us to play the kings and I'm going to.

— Elizabeth Marvel
Marvel's newest film, Nicole Holofcener's "The Land of Steady Habits," is very much a supporting role, neither mouse nor power woman, but a suburban mom whose son forms a bond with the story's protagonist (Ben Mendelsohn), a man struggling with his decision to leave his family. Still, although the part may not be her most challenging, it allowed her to work with Holofcener, a director she admires, and her husband, Bill Camp, who costars in the Netflix film (available Friday for streaming).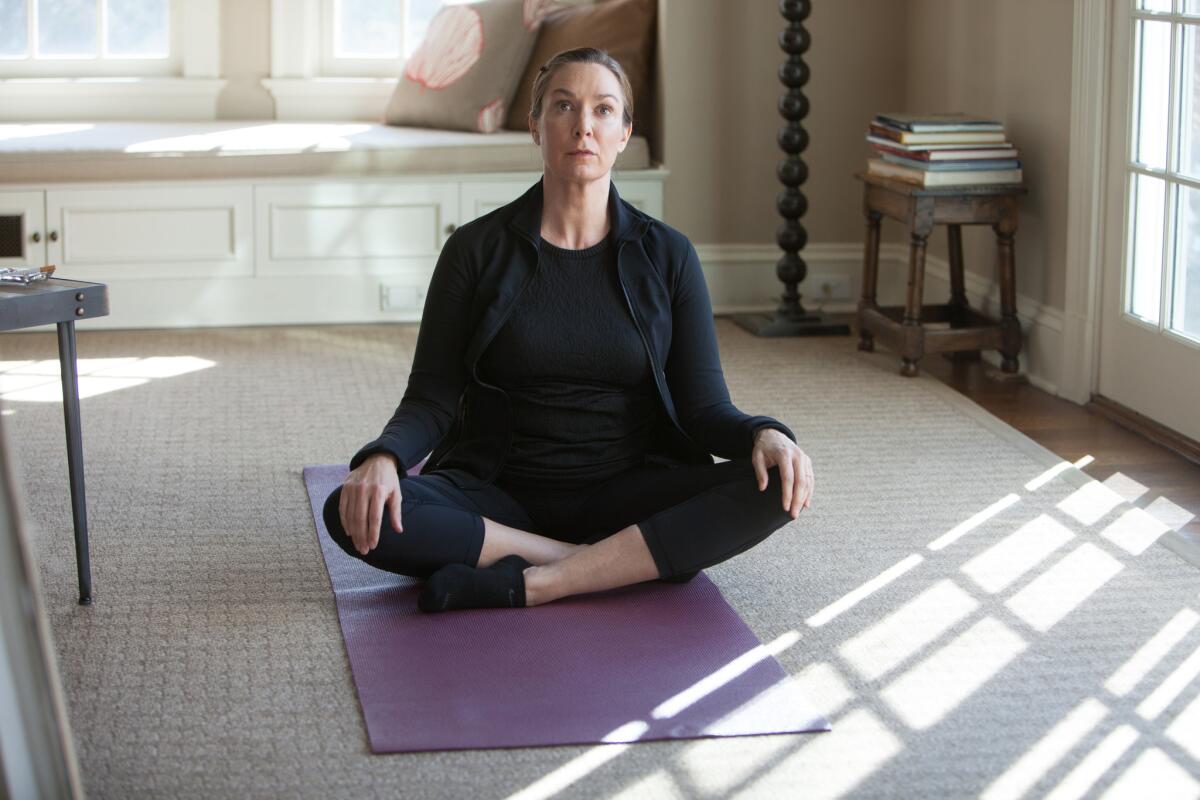 Camp and Marvel will also appear together next year as a married couple in director Rashid Johnson's adaptation of the Richard Wright novel "Native Son." And she'll have a recurring role in the forthcoming Netflix series "Unbelievable," a true story about two detectives whose rape investigations intersect with a girl who recanted her testimony about a sexual assault. All three roles give her the chance to flex different acting muscles.
At 48, she's known as an actress who can move effortlessly from TV to films to the stage, where she's appeared as Regan in Shakespeare's "King Lear" and Blanche DuBois in "A Streetcar Named Desire," while also winning praise in new plays like "Fifty Words" and "Other Desert Cities."
Meeting Marvel off-screen, she declares that she's much goofier and sillier than the formidable characters she's most known for portraying.
Indeed, during this interview, when I get up from our breakfast to grab a spoon, she takes my recorder and speaks into the device while I'm gone, telling a joke that Ethan Coen told her. But she leaves it unfinished, keeping me in suspense but revealing one more type of role she'd love to do.
"I long to be unleashed in the realm of comedy," Marvel says.
You're best-known for your roles as authoritative and ambitious women. How did this much quieter role in "Land of Steady Habits" come about?
I do a lot of women with gravitas who are power hitters. A lot of people need to see something different before they understand what an actor can do. I think Noah Baumbach's "The Meyerowitz Stories" helped with this. Playing Jean in that movie, I was so excited to be allowed to create something so different, with an internal landscape instead of an external one. Normally, I own the room, but Jean was constantly trying to take up less space instead of more. It was such a pleasure, when a director asks me to do what I don't automatically know how to do.
Would you have been hesitant if Nicole Holofcener had tried casting you in another power role?
Playing all kinds of people is what keeps me interested. But with film and TV, if the writing is good, I don't look at it and say, 'Oh, I've done that before.' There's always something new to explore. Every director is different and may lead me down a different path. My job is being a facilitator for the character and story. No muss, no fuss. I show up, do my job well. I have a set of technical skills. I am adept at it because I've been doing it for so long.
"Land of Steady Habits" had the added appeal of costarring your husband, Bill Camp. Was that fun?
He's pretty much my favorite actor in the world, and we love each other's company, so we had a great time.
When we were young, we did a lot of theater together, and we are still often asked to do plays together, but we can't, because we have a son, and it's too much of a commitment. But with films, we can just take him with us.
Do you give each other notes?
Not a lot. He's really good and makes really good choices, but there are times we give each other a look that says, 'Too much?' or 'Not enough.' We have a shorthand. It's also lovely when you have the normal nerves of landing on a new set to have someone immediately in your corner.
You're also going to be seen in "Unbelievable," with Toni Collette, Merritt Wever and Kaitlyn Dever.
I was thinking about how many incredible women I've worked with this past year. Nicole Holofcener, Lisa Cholodenko directing "Unbelievable," Suzan-Lori Parks, who wrote the script for "Native Son" — but there were also women DPs [cinematographers] and more women on the teams throughout.
The landscape has changed in just the last year. Women are getting called off the bench and getting put in the game, they've been there and they're ready. It does change the feel on the set. There's a consciousness that's different.
You mentioned the skills you've developed. Was there a moment when you felt it all clicked?
I was really lucky — Michael Langham was my mentor at Juilliard and he took me straight to the Stratford Festival in Canada and cast me in the lead role in "Measure for Measure." He told me, "If you really want to be a stage actor, you need to do this for five years." And that's what I did. I was perpetually in rehearsal for one show while acting in another, because I had to have two paychecks to survive. It was intense. I was kind of out of my mind. It was a different time; you could hustle in New York city, have a roommate and have a bathtub in your kitchen and live on chili. Now you have to have parents who can pay for it .
When I realized I love this, but I need to make some bank, I did get cast on "The District" and went to L.A. I didn't do a ton, but I talked to the camera department and asked them 5 million questions. It was my camera college. When I finished that show, I really understood the scale and the difference from theater and what the camera sees.
Having a son gives you and Bill less time for theater, but you did star in the "Julius Caesar" in Central Park last summer where Caesar resembled Donald Trump. Is Shakespeare special to you?
Shakespeare will get me out of the house. That's my great love. There's no feeling like when you're riding the verse. It's like the high I've heard surfers talk about when they get on a massive wave. Nothing equals it.
Was the idea of playing Marc Antony a surprise, or was it on your radar?
It was on my radar, and I think it's long overdue. We have really old ideas in this country about casting. The theater is a magic space, and when you step on the stage, whatever you say you are is what you are and gender is irrelevant.
I want to play Willy Loman and Hickey and Richard III and Macbeth. It's time for us to play the kings, and I'm going to. It's a very exciting future once this paradigm shifts in the theater, and I think we're moving toward it.
Your love of Shakespeare started at Juilliard, but did you have any earlier experiences with theater that transformed you?
I remember seeing Glenda Jackson do "Strange Interlude" on PBS, talking about God in a way I had never seen or heard. But the other thing that made an impression on me that was definitive was seeing David Bowie on "Saturday Night Live," when he was carried out in that suit [in 1979]. When I was a child, I felt I was a space alien who accidentally got dropped off on this planet and my spaceship left without retrieving me. I was convinced of this. When I saw this, I felt immediately that I was not alone and it was OK. I think I breathed and my shoulders dropped for the first time in my life when I saw him.
One of the only two waitressing jobs in my life came when a girlfriend at Juilliard asked me to fill in for her at a record party for Bowie. All I had to do was stand behind him all night and bring him seltzers and listen to him. He gave me $500 in cash as a tip. He was so gracious.
Are you in fact a space alien?
An excellent question. I believe. I'll leave it at that.
Tell me about your swordfish tattoo
My son drew this. It is for and about him. Swordfish dive the deepest.
My dad was a fisherman, and I love to fish and so does my son and my husband. It requires a lot of the same energy I employ for my acting — you have to reach this state of flat-lining, which is full relaxation, yet ready with very precise reactions at all times. Ever ready.
Get the Indie Focus newsletter, Mark Olsen's weekly guide to the world of cinema.
You may occasionally receive promotional content from the Los Angeles Times.