How family — and diversity — fueled the $4 billion 'Fast and Furious' franchise to historic box office heights
"The Fate of the Furious," the eighth installment in Universal's "Fast & Furious" series, sped to more than $100 million domestically and $532.5 million internationally — notching the biggest global opening of all time — thanks to its muscular star power, fast cars, furious action and the kind of over-the-top spectacle usually reserved for summer blockbuster season.
But the record-breaking franchise, built on physics-defying stunts and fervent fan loyalty across the globe, is also fueled by the one not-so-secret idea more potent than a well-timed blast of nitrous oxide: family.
The recurring motif gets a workout in "Fate of the Furious," the first sequel without the late Paul Walker, whose character was last seen driving off into the sunset — some might say toward heaven — in 2015's emotional "Furious 7."
"As the films have grown and the world's gotten smaller and we've gotten more global in scope, the [characters'] definition of family has widened a lot," said series screenwriter and producer Chris Morgan, who scripted the last six "Fast & Furious" films.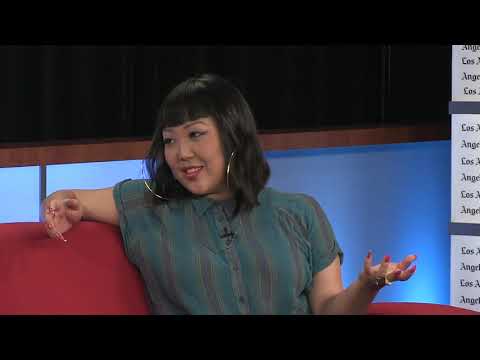 L.A. Times film critic Justin Chang and film writer Jen Yamato talk fast and furiously about what works and what doesn't in'Fate of the Furious' and the idea of family in the record-breaking franchise. (Warning: spoiler revealed halfway into video.)
In the first film, 2001's "The Fast and the Furious," the word "family" was sparsely spoken in a story focused on the brooding bromance between gearhead criminal Dominic Toretto (Vin Diesel) and undercover cop Brian O'Conner (Walker).
As the sequels charged on, new members joined the cast (Tyrese Gibson and Chris "Ludacris" Bridges in "2 Fast 2 Furious," Sung Kang in "Tokyo Drift," Gal Gadot in "Fast & Furious," Dwayne Johnson and Elsa Pataky in "Fast Five," Nathalie Emmanuel in "Furious 7") and original members came back (Michelle Rodriguez in "Fast & Furious 6").
"Fate of the Furious," directed by "Straight Outta Compton's" F. Gary Gray, leans further into the "family" theme by making it a plot point and adding Helen Mirren as Magdalene Shaw, mother of the brothers (played by Jason Statham and Luke Evans) who've been battling Dom's crew since the final moments of "Fast 6."
It was Diesel who made Dom's love for his familia an iconic signature by dropping memorable one-liners, like the insta-classic, "I don't have friends… I got family."
"I used to fight like crazy for my own ego," the producer, star and father of three told The Times. "For my own sense of greatness. I was trying to fight for myself. And now I have kids, so I fight for a legacy that they will be proud of."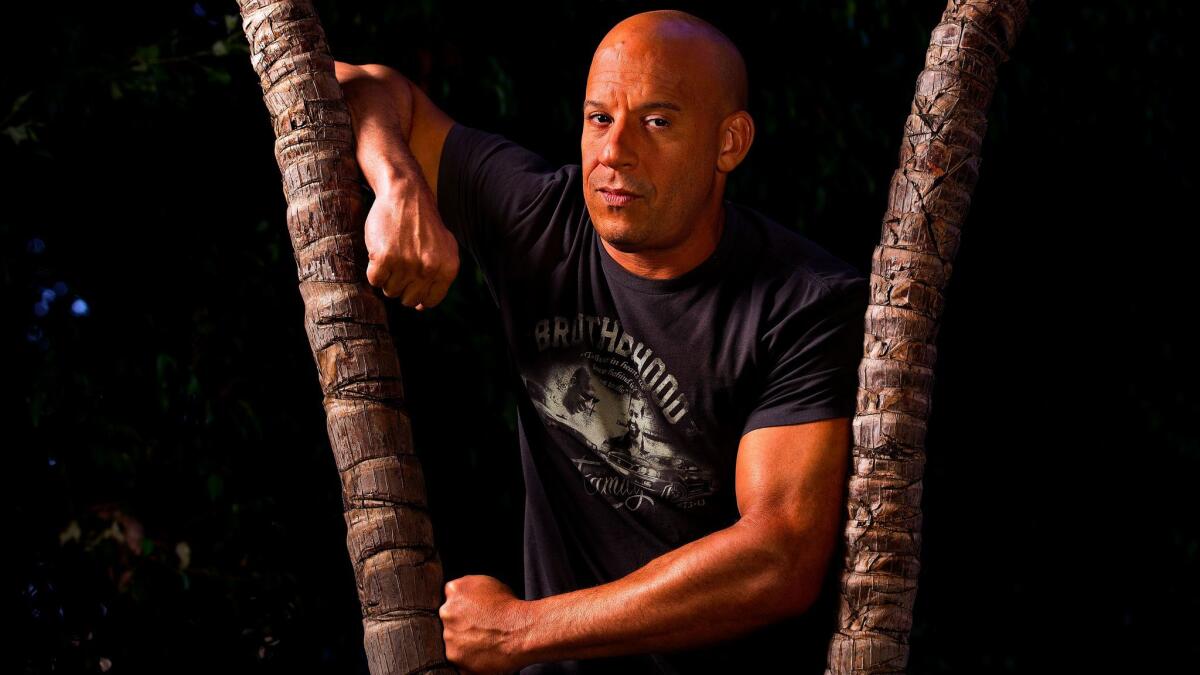 Offscreen, Diesel says he and Walker grew so close that Walker was the only person who knew about the birth of his first child during the filming of 2009's "Fast & Furious."
"He said, 'There are a lot of tough guys that'll tell you don't go into the delivery room,' " Diesel recalled of his friend and co-star, who gets an on-screen tribute in "Fate of the Furious." "It will be the best day of your life — go in there, and cut her umbilical cord. And I did. And I am so grateful that I did."
Walker's absence was felt throughout the "Fate of the Furious" shoot, said "Game of Thrones" star Nathalie Emmanuel, who joined the franchise in "Furious 7" as genius hacker Ramsey with the knowledge that she might be invited back for a multi-film arc. "It was really hard without him. He was thought about constantly."
"It was difficult," echoed Bridges. "We say the last one was for Paul, and this one is from Paul. We did this in his honor, to continue the legacy of what he started."
"Fate of the Furious" sets a record for mentions of family as Charlize Theron's new villain, a cyber hacker named Cipher, lures Dom to the dark side by preying on his weakness.
"Believe me, we get it — we say it a lot," admitted Morgan. "But every time a character says it, it's not because we're trying to hammer in that family theme. It's because that character in that moment believes it. And that's why I think it resonates with people."
In these soapy, machismo-fueled fantasies in which cars fly (over train tracks in L.A., onto yachts in Miami, between skyscrapers in Abu Dhabi, and even parachute out of the sky from a C-130 plane soaring high above the Caucasus Mountains), some lucky characters ride, die and return to ride again.
Rodriguez sees another reason the loyal "Fast & Furious" fandom has grown exponentially as the franchise's episodic story arc has taken its heroes global, from racing the streets of Los Angeles a quarter mile at a time to saving the world from nuclear annihilation on the icy plains of Russia: diversity.
"There's a void in the market," said Rodriguez, pointing to Hollywood's market-dominating presence worldwide. "When you have that kind of penetration but everybody who's leading your movie on the big screen is white, a lot of people don't feel included. Don't you think they're going to buy more tickets to those movies where they do feel included?"
The series is not only known for its multiethnic cast, but for the diversity of its directors, starting with John Singleton taking charge in "2 Fast 2 Furious." Justin Lin steered four chapters in the series through "Fast & Furious 6," James Wan took on "Furious 7" and with "Fate" Gray has broken the record for the highest grossing opening ever by an African American director.
"Fate of the Furious" exploded into North American theaters and 63 international markets over Easter weekend. That global reach and representation of multiculturalism, she said, also helps keep focus through tough shoots and personality clashes, like the reported feud between Diesel and Johnson on "Fate of the Furious."
"We're allowing the 99% to be part of Hollywood and I think that puts a fire under us to make it good," said Rodriguez, "and ultimately I think that will reign over any little rift that the family might have."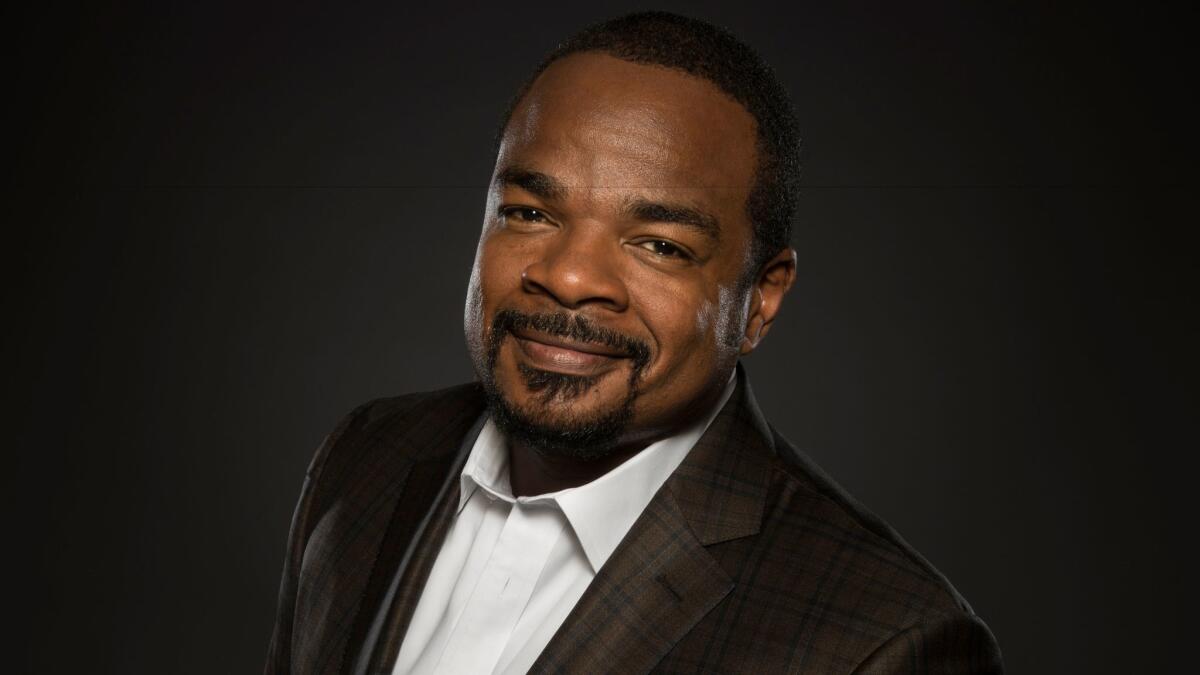 Gibson says he became a de facto therapist to his cast mates and director Gray, on set and off. "There were moments when the politics and the egos were flying off the handle, and we were literally in each other's trailer, just making sure we were laughing and just enjoying the process."
"My Benihana grill in the backyard is literally the kumbaya of life," he added. "But the beautiful thing about 'The Fast and the Furious' is that if any one of us were to ever try to do 'The Fast and the Furious' by ourselves, it would bomb before it even got off the ground."
Gray, hot off of Universal's "Straight Outta Compton," was a logical choice to helm "Fate of the Furious" with its ambitiously wrought set pieces filmed in Cuba, Iceland, New York, Cleveland and Atlanta, plus its sprawling ensemble of actors, many of whom he'd directed before.
"What I learned in joining the 'Fast' family was the art of collaborating differently," said Gray, who also praised Universal head Donna Langley for supporting a push to put inclusive heroes on-screen. "It's the next level when your star is also producing and you have actors who have lived with these characters for 15-plus years. I come to the party and I end up doing a whole lot of listening."
Gray declined to comment on the reported friction between his two biggest stars, but diplomatically acknowledged the challenges of managing the "Fate" cast. "I've worked with Oscar-winning and Oscar-nominated actors, and you get varying degrees of process. When you're striving for perfection, sometimes the process isn't always perfect."
"Family's family," said Gray, smiling, "and everything that comes with it."
ALSO
Vin Diesel on 'Fate of the Furious' and his feud with The Rock: 'I'm a good scapegoat'
With a 'Furious' opening, 'Fate' debuts with global box office record
Review; 'The Fate of the Furious' is mostly spinning its wheels
Vin Diesel goes electric over Charlize Theron in 'Fate of the Furious,' but where's the Rock?
Get the Indie Focus newsletter, Mark Olsen's weekly guide to the world of cinema.
You may occasionally receive promotional content from the Los Angeles Times.