Critic's Pick: 'Internet's Own Boy' outlines suicide of prodigy Aaron Swartz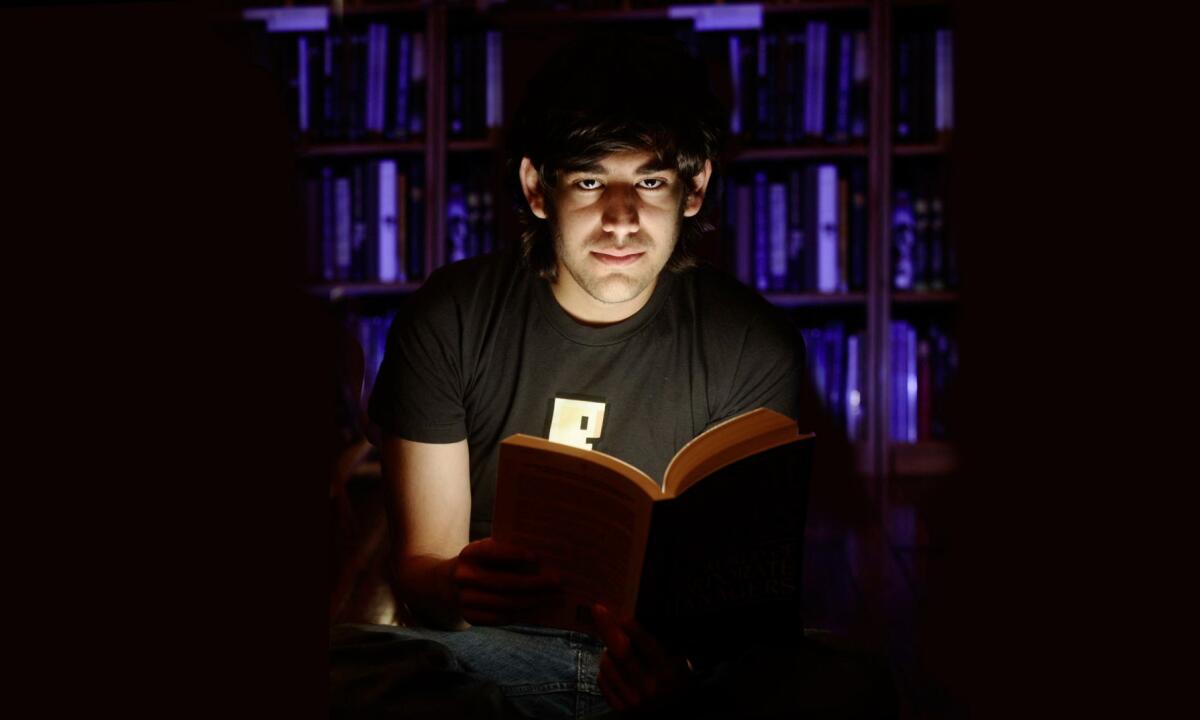 "The Internet's Own Boy: The Story of Aaron Swartz" is an unemotional title for a moving documentary that will leave you heartsick as well as more than a little angry. Whether Aaron Swartz is a personal hero or someone you've never heard of until now, his story cannot help but touch you.
Smartly directed by Brian Knappenberger, "The Internet's Own Boy" starts when its subject, a celebrated and influential computer prodigy facing federal felony charges that could have meant 35 years in prison and a $1 million fine, took his own life at age 26.
Swartz's death shocked the Internet community because of the aims and tactics of U.S. prosecutors who, the film contends, exhibited considerably more zeal than sense. Hearing from friends, family, colleagues and admirers makes it clear how unbearably sad it is that someone as young and gifted as Swartz felt compelled to take his own life.
Get the Indie Focus newsletter, Mark Olsen's weekly guide to the world of cinema.
You may occasionally receive promotional content from the Los Angeles Times.