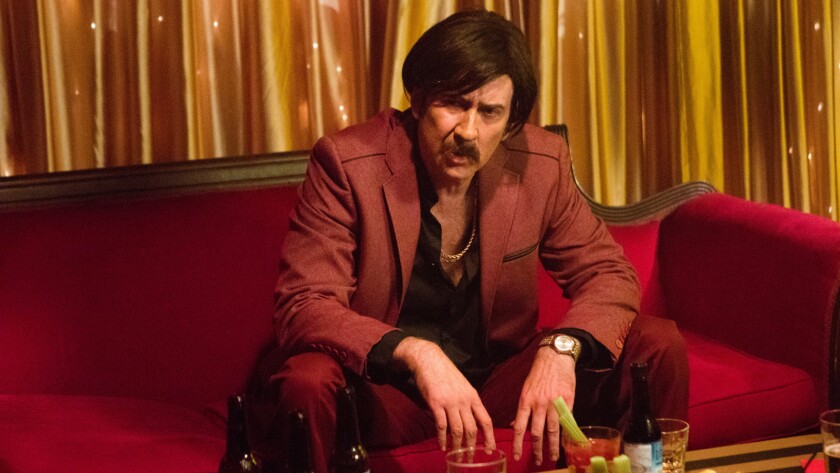 It's just a handful of days in, but 2017 already has a viable contender for Worst Movie of the Year.
Despite attracting some top-drawer talent, "Arsenal" is a brutally unpleasant, bottom-of-the-barrel crime drama that unsuccessfully attempts to drown the terrible dialogue and pedestrian direction with buckets of gushing blood.
Having always had each others' backs, rural Mississippi brothers Mikey (Johnathon Schaech) and JP (Adrian Grenier) grew up to become two very different individuals.
JP has a family and a successful construction business, but ex-Marine Mikey has been living a life mired in petty crime, locking horns with twisted mustachioed mobster Eddie King (Nicolas Cage, with a bad wig and a fake nose).
When it appears Mikey has been kidnapped, JP springs into action, padding the demanded ransom with sweet vengeance, aided by his detective pal Sal (John Cusack).
If Jason Mosberg's cliché-ridden script and the film's dripping molasses pace weren't problematic enough, director Steven C. Miller's m.o. is to prolong every spurt of blood and penetrating bullet in slo-mo so as to better appreciate his special effects budget.
Speaking of effects, while Cage's sadistic Sonny Bono get-up is anything but dull, his gleefully over-the-top performance is the sort of distraction that ultimately tends to capture the attention of the folks who hand out those annual Razzie awards.
-------------
'Arsenal'
Rating: R, for brutal bloody violence, language throughout, and drug use
Running time: 1 hour, 32 minutes
Playing: Laemmle Music Hall, Beverly Hills; also on VOD
See the most-read stories in Entertainment this hour »
---