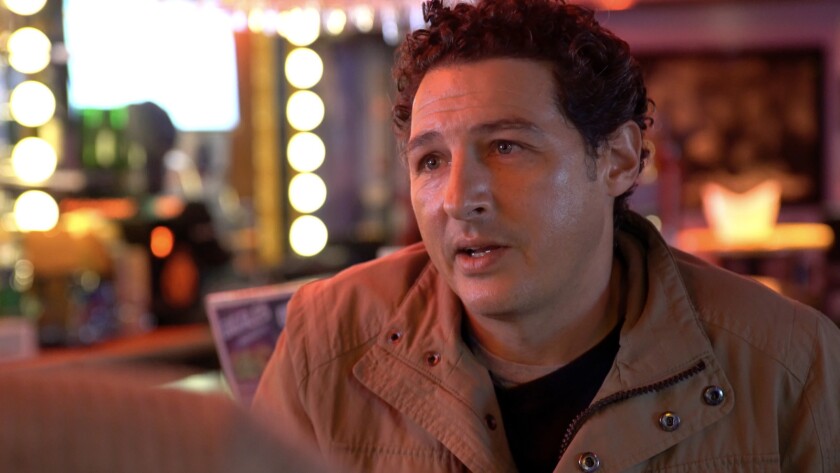 If the way to a bigot's heart is through his funny bone, the smart, provocative documentary "Travel Ban" could definitely help change how some intolerant folks see Muslims and Middle Easterners.
Writer-director Samy Chouia's comic journey examines what it means to be a person of Middle Eastern descent in the aftermath of 9/11 and, later, in Donald Trump's nationalistic America. A hint: It hasn't been pretty.
Our guide is L.A. stand-up comedian Aron Kader, son of a Palestinian Muslim father and a Mormon mother. He was one of the four original stars of the Axis of Evil Comedy Tour (founded in 2005 by Egyptian American comic Ahmed Ahmed, also seen here, and named for the inflammatory term coined by former President George W. Bush).
In response to Trump's 2017 contentious travel ban barring U.S. entry by citizens from certain Muslim-majority countries, Kader formed the "Travel Ban Comedy Show" in which he has performed, along with comedians of Middle Eastern background such as Feraz Ozel, Melissa Shoshahi and Peter "the Persian" Shahriari, in an all-new attempt to combat negative stereotypes.
Eye-opening chats and observational comedy routines are featured from these and other talented stand-ups including Maz Jobrani, Ramy Youssef and Tehran Von Ghasri.
The film covers a great deal of honest, funny and timely ground, though be prepared to revisit some of Bush and Trump's "greatest hits" via a rehashing of archival news clips.
-------------
'Travel Ban'
Not rated
Running time: 1 hour, 31 minutes
Playing: Starlight Terrace Cinemas, Rancho Palos Verdes
------------
See the most-read stories in Entertainment this hour »
---