Review: 'Sound! Euphonium the Movie — Our Promise: A Brand New Day' feels undeveloped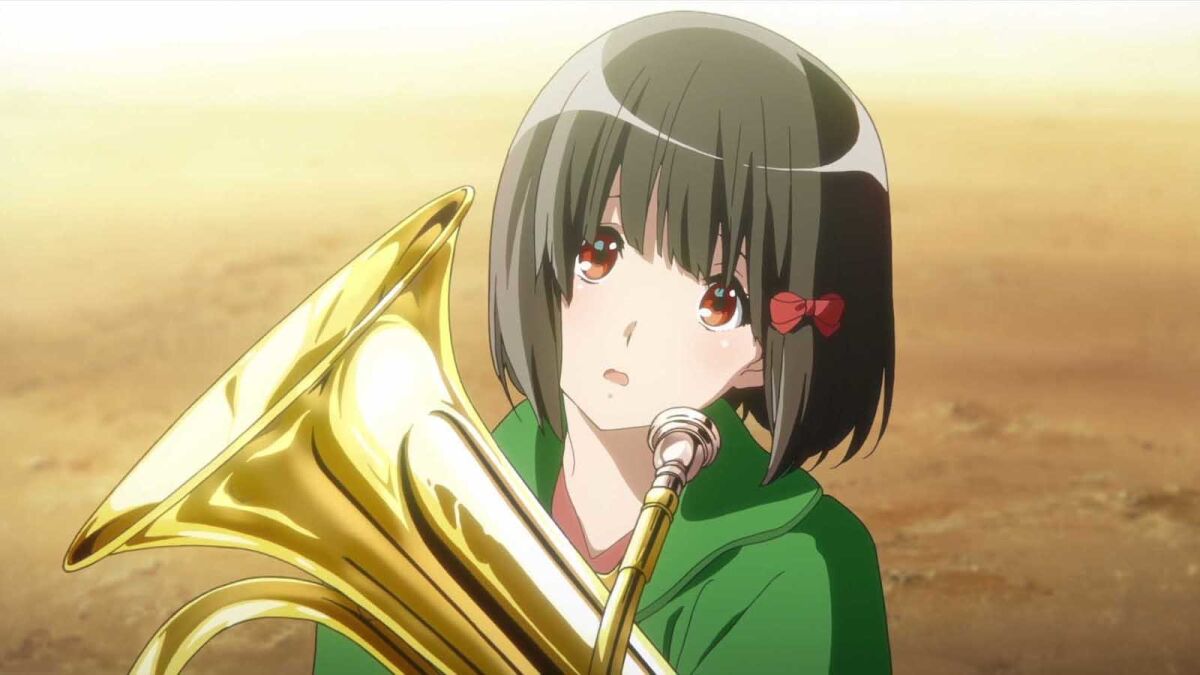 "Sound! Euphonium the Movie — Our Promise: A Brand New Day" is the latest installment in this popular shojo (girls) franchise. Based on the novels of Ayano Takeda, the TV series ran for two seasons; the feature "Liz and the Bluebird," which was released in the U.S. last fall, was a spin-off.
"Brand New Day" focuses on good-natured Kumiko Oumae, a second-year student and one of the leaders of the Kitauji High Music Club in Kyoto. In addition to playing the euphonium, a low brass instrument, Kumiko counsels the freshmen and encourages everyone. Her pep talks center on the Japanese verb ganbaru (to do one's best). But what does it mean to do your best? What if your best isn't good enough and you let your friends down? What if you're a freshman and your best is better than a senior's; how will people react? What is your best when you have to balance music practice with exams and college plans?
The film suffers from a surfeit of characters, many of whom remain underdeveloped. The viewer doesn't really get to know Kumiko or her many friends — let alone Shuichi, the hapless trombone player who tries to date her. This lack of development feels frustrating, as director Tatsuya Ishihara could have easily devoted more time to the club members and less to the long sequences of them performing, which feels like padding. But the series has its loyal fans, and a feature about Kumiko as a third-year student is reportedly in the works.
-------------
'Sound! Euphonium the Movie — Our Promise: A Brand New Day'
Not rated
Running time: 1 hour, 50 minutes
Playing: In limited release, July 11 (Japanese with English subtitles); July 15 (English dub), www.fathomevents.com
---
Get the Indie Focus newsletter, Mark Olsen's weekly guide to the world of cinema.
You may occasionally receive promotional content from the Los Angeles Times.