6 Images
Tarantino's Grindhouse specials
la-grindhouse1-je5egbnc
'The Female Bunch' (1969)
Famed Grade Z filmmaker Al Adamson directed this tale of two waitresses gone bad, hooking up with a man-hating, all-female gang that cracks whips, wears leather and smuggles heroin across the Mexican border. Notable as being Lon Chaney Jr.'s final film. Screens April 4-5.
(Grindhouse Festival)
la-grindhouse2-je5eg5nc
'Wonder Women' (1973)
An insurance investigator for Lloyd's of London follows the trail of a missing jai alai player to a mysterious island off the coast of Manila, where the brilliant but crazed Dr. Tsu (Nancy Kwan) and her all-girl army of martial arts experts are harvesting and selling the limbs of athletes. Screens April 4-5.
(Grindhouse Festival)
la-grindhouse3-je5efinc
'Super Man Chu: Master of Kung Fu' (1973)
Classic Hong Kong action with all the genre stand-bys: bad dubbing, simple plot and loads and loads of absurd kung fu fighting. Screens March 28-29.
(Grindhouse Festival)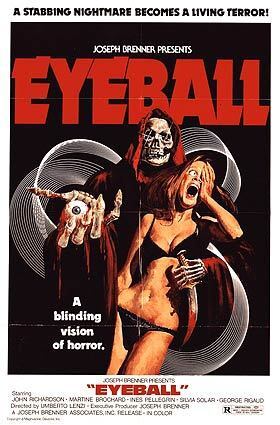 la-grindhouse4-je5efbnc
'Eyeball' (1975)
"A blinding vision of horror," the poster reads. And how? Prepare for a whole lotta eyeball-gouging in this Italian horror film about a group of American tourists taking a bus through Spain who fall one by one to a mysterious killer who really likes to poke out eyes.
(Grindhouse Festival)
la-grindhouse5-je5eevnc
'The Legend of The Wolf Woman' (1976)
Italian horror movie about a woman who begins having dreams she's a werewolf. When she encounters men who attempt to force themselves on her, she discovers her dreams are truer than she expected. Screens April 8-10.
(Grindhouse Festival)
la-grindhouse6-jbf6pmnc
Kurt Russell and Rose McGowan star in Quentin Tarantino's "Death Proof," half of the film "Grindhouse." Russell plays Stuntman Mike, an insane killer who stalks and murders beautiful women with his car.
(Andrew Cooper)