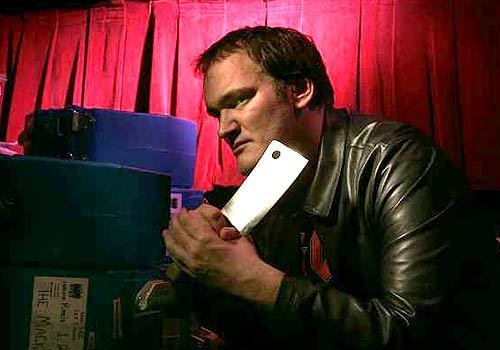 8 Images
Quentin Tarantino's favorite L.A. hangouts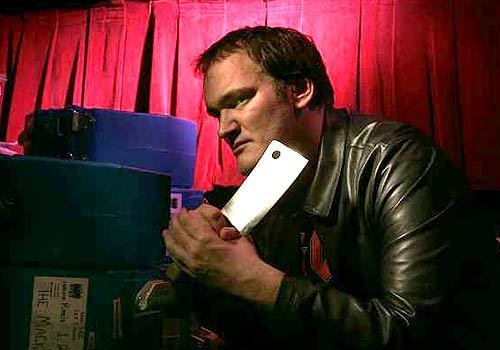 Quentin Tarantino lives and breathes Los Angeles. Here are some of his favorite haunts ...
(Robert Gauthier / LAT)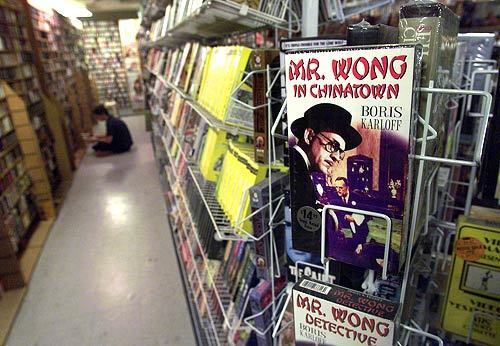 Eddie Brandt's Saturday Matinee:
"That is hands down my favorite place to rent a movie and the place I would say for anyone who wanted to bone up on the grindhouse-type movies. It's the last man standing. There are a lot of pretenders to the throne, but that's the real one."
5006 Vineland Ave., North Hollywood, (818) 506-4242,
www.ebsmvideo.com
(LAT)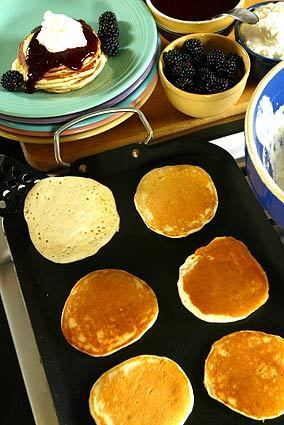 Uncle Bill's Pancake House:
"The best breakfast places are in the beachside towns, and you know it's a good place if they close after lunch. A great breakfast place is closed before dinner. Uncle Bill's is a great place. In the script for 'Reservoir Dogs,' the first scene takes place there. We didn't shoot there, though; it was small inside. But that's where the script said they were."
1305 Highland Ave., Manhattan Beach, (310) 545-5177.
(Bryan Chan / LAT)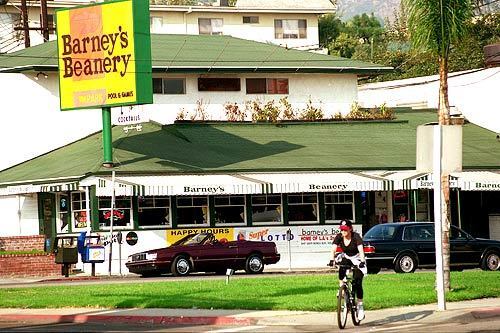 Barney's Beanery:
"Whenever someone comes to town and hasn't been to L.A. before, I like to take them to the Beanery. It's such a great experience. It's one of the few places that has been around for so long. There's one booth there too that I love. It's a little one, and there's a post there that kind of cuts you off. It helps you concentrate a little bit too."
8447 Santa Monica Blvd., West Hollywood, (323) 654-2287,
www.barneysbeanery.com
(Bob Chamberlin / LAT)
Magic Johnson Theatres:
"If there's one place I like to go to see my movies, that's the place. A lot of people are into the ArcLight, but I don't like the rules. I don't like the fact that you have to sit in assigned seating. That's the European approach, and I despise that stuff. They're trying to turn movies into opera. That's garbage. And you can't come in late? Hey, my audience is 15 minutes late for everything."
4020 Marlton Ave., L.A., (323) 290-5900,
www.amctheatres.com
(Ringo H.W. Chiu / For The Times)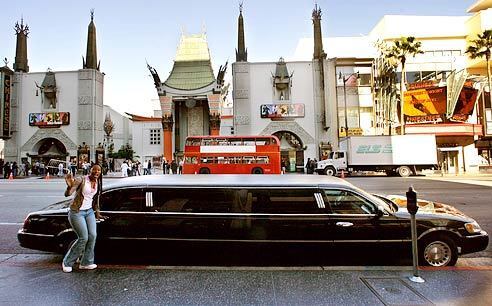 Grauman's Chinese Theatre:
"I love New York, but I couldn't live there day in and day out, because they have sucky theaters there. The Chinese Theatre is fantastic; that's my favorite."
6925 Hollywood Blvd., Hollywood, (323) 464-8186,
www.manntheatres.com/chinese
(Damian Dovarganes / AP)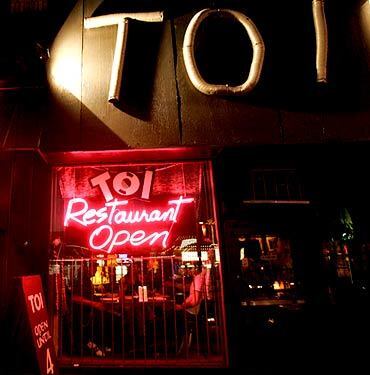 Toi on Sunset:
"It's open really late; the food is great. I come in to write. During the day, it's way kicked back. They always play good music. I can sit for five hours, order some coffee and just work. I've been doing that at Toi for 15 years."
7505 1/2 Sunset Blvd., L.A., (323) 874-8062,
www.toirockinthaifood.com
(Béatrice de Géa / LAT)
Larry Edmunds Bookshop:
"I like specialty bookstores; they're a lot of fun. Larry Edmunds is probably one of the best for cinema books. When you ask me my favorite bookstore, I actually think of places in New York, London and Paris. Here in L.A. I'd have to say that one, though."
6644 Hollywood Blvd., L.A., (323) 463-3273,
www.larryedmunds.com
(Michael Darter / For The Times)