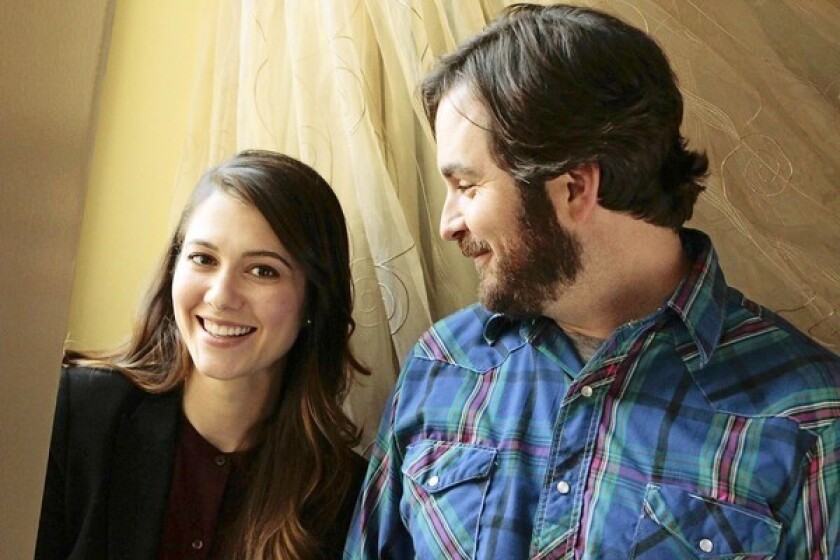 The addiction drama "Smashed" is a variation on "Days of Wine and Roses" that's both down and dirty and boisterously energetic. It's also one of those showily unassuming movies, using a working-class setting (Highland Park, an unfamiliar and welcome screen location) and busy handheld camerawork to insist on its authenticity.
At its center is a young Angeleno couple, played by Mary Elizabeth Winstead and Aaron Paul, who are united in drinking and divided by her recovery. "Smashed" opens strong, smack in the middle of a hangover, and in a couple of headlong sequences, Winstead's Kate hits bottom. When she seeks help, her husband, a slacker-cum-freelance music journalist, doesn't grasp the depth of her problem.
The script by James Ponsoldt, who also directed, and Susan Burke doesn't shy away from the ugliness of shared dependence. Yet it seldom gets beyond the thrashing surface and offers nothing new in its observations of the 12-step process.
Winstead, who appears in nearly every scene, can be compelling but, like the material, often pushes too hard, especially in Kate's climactic dive off the wagon. In a far more limited role, Paul is lower-key and convincing.
Supporting characters, played by an impressive troupe, don't always add up, except as engines in Kate's rehabilitation: her ultra-genial principal (Megan Mullally), the awkwardly smitten colleague who invites her to an Alcoholics Anonymous meeting (Nick Offerman), her earnest AA sponsor (Octavia Spencer).
As Kate's bitter mother, Mary Kay Place expertly turns a single scene into a riveting character study, even as the film condescends to her with lingering shots of her tchotchkes.
---