36 Images
Photos: Holiday movies
A reporter stumbles across a experimental
U.S. military
unit that utilized psychic powers and must find its missing founder. With
George Clooney
,
Ewan McGregor
,
Kevin Spacey
and
Jeff Bridges
. Screenplay by Peter Straughan, from the book by Jon Ronson. Directed by Grant Heslov. (Nov. 6)
RELATED: Holiday Movie Sneaks
(Laura Macgruder / IPTC)
Evidence of alien abduction is discovered in Nome,
Alaska
. With
Milla Jovovich
,
Will Patton
,
Elias Koteas
. Written by Olatunde Osunsanmi and Terry Lee Robbins. Directed by Osunsanmi. (Nov. 6)
(Simon Vesrano / Universal Studios)
Director
Robert Zemeckis
captures the fantastical essence of the classic Dickens tale with a 3-D twist. With
Jim Carrey
,
Gary Oldman
,
Colin Firth
,
Bob Hoskins
, Robin Wright Penn,
Cary Elwes
and
Fionnula Flanagan
. (Nov. 6)
(John Bramley / ImageMovers Digital)
Precious
An abused and pregnant 16-year-old is offered a chance to transfer to an alternative school where she can finally learn to read and write. With Mo'Nique, Paula Patton,
Mariah Carey
, Sherri Shepherd, Lenny Kravitz, and Gabourey Sidibe. Screenplay by Geoffrey Fletcher, from the novel "Push" by Sapphire. Directed by Lee Daniels. (Nov. 6)
(Anne Marie Fox / Lionsgate)
The Yes Men Fix the World
Two guys pose as top executives of corporations they hate, such as Exxon and
Dow Chemical
parodying them in hopes of alerting them to the problems they cause. With Andy Bichlbaum and Mike Bonanno. Directed by Bichlbaum, Bonanno and Kurt Engfehr. (Nov. 6)
(Dan Ollman / IPTC)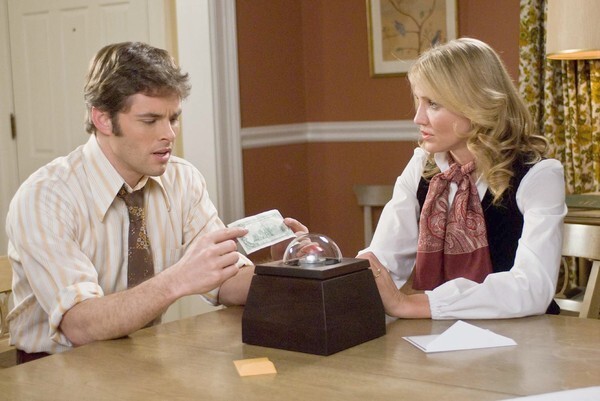 The Box
A suburban couple faces a moral dilemma when they receive an anonymous wooden box promising $1 million for pushing a button that will cause the death of another human being. With
Cameron Diaz
, James Marsden and
Frank Langella
. Written and directed by Richard Kelly. (Nov. 6)
(Dale Robinette / Warner Bros.)
Set in 1962
Los Angeles
at the height of the Cuban missile crisis. A British college professor struggles to find meaning to his life after the death of his longtime partner. With
Colin Firth
and
Julianne Moore
. Directed by Tom Ford. Written by Ford and David Scearce. (Dec. 11)
(Eduard Grau / The Weinstein Company)
A global cataclysm brings an end to the world as people struggle to survive. With
John Cusack
, Amanda Peet, Oliver Platt,
Danny Glover
and
Woody Harrelson
. Directed by
Roland Emmerich
. Written by Harald Kloser & Emmerich. (Nov. 13)
(Joe Lederer / IPTC)
Based on the story by
Roald Dahl
, the noble and charming Mr. Fox uses his wits and cunning to outfox three dimwitted farmers. With the voices of
George Clooney
,
Meryl Streep
, Jason Schwartzman and
Bill Murray
. Directed by
Wes Anderson
. Screenplay by Anderson and Noah Baumbach. (Nov.13)
(Fox Searchlight Pictures / IPTC)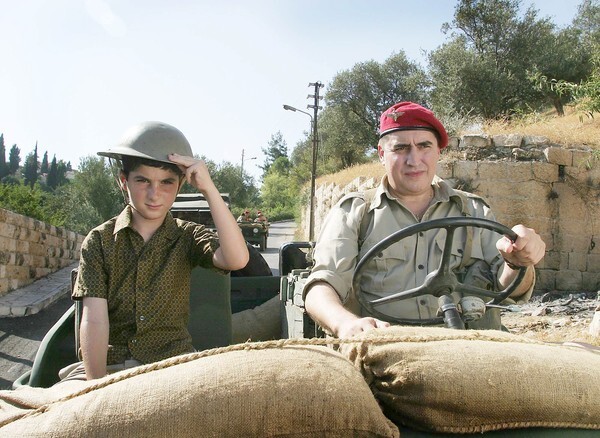 Set in Palestine in 1947, a few months before Israel becomes a state, an 11-year-old Israeli boy befriends a British officer and is sent to trial for being a traitor. With Ido Port, Alfred Molina, Jake Barker and Theodore Bikel. Screenplay by and directed by Lynn Roth. (Nov. 13)
(Yoni Hamenachem / IPTC)
Down in the dumps since his wife left him, a middle-aged man's son forces him into the social scene. With
Richard E. Grant
, Carrie-Anne Moss. Written and directed by Barra Grant. (Nov. 13)
(Curb Entertainment International / IPTC)
A band of rogue DJs blasts rock 'n' roll to the U.K. from the high seas during the 1960s. With
Philip Seymour Hoffman
, Bill Nighy,
Kenneth Branagh
. Written and directed by Richard Curtis. (Nov. 13)
(Alex Bailey / IPTC)
A day in the lives of 10 seemingly disparate women all headed for trouble. With Carla Gugino and
Josh Brolin
. Written and directed by Sebastian Gutierrez. (Nov. 13)
(Rya Kihlstedt / IPTC)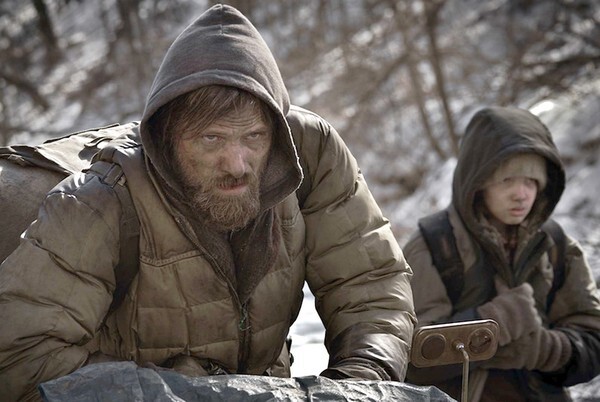 An adaptation of
Cormac McCarthy
's
Pulitzer Prize-winning
post-apocalyptic novel. With Viggo Mortensen. Directed by John Hillcoat. Screenplay by Joe Penhall. (Nov. 25)
(Macall Polay / IPTC)
This animated musical marks the return of hand-drawn animation in this modern twist on a classic tale set in New Orleans. With the voices of Anika Noni Rose and
John Goodman
. Directed by Ron Clements and John Musker. Written by Clements, Rob Edwards, Greg Erb, Don Hall (story supervisor), Musker and Jason Oremland. (Nov. 25)
(Disney Enterprises)
A married woman leading a seemingly idyllic life embarks on a journey of self-discovery after moving to a retirement community with her older husband. With Robin Wright Penn, Alan Arkin, Blake Lively and Keanu Reeves. Written and directed by Rebecca Miller. (Nov. 27)
(Screen Media Films / IPTC)
A rogue detective and drug addict navigates post-Katrina New Orleans along with his prostitute girlfriend. With
Nicolas Cage
,
Val Kilmer
,
Eva Mendes
. Screenplay by William Finkelstein. Directed by
Werner Herzog
. (Nov. 20)
RELATED: Holiday Movie Sneaks
(Lena Herzog / IPTC)
The life of an illiterate young Arab is in danger when he is transferred to a penitentiary split between two organized gangs. With Tahar Rahim, Niels Arestrup and Adel Bencherif. Directed by Jacques Audiard. Written by Jacques Audiard and Thomas Bidegain. French, Arabic and Corsican with English subtitles. (Dec. 4)
(Roger Arpajou / Sony Pictures Classic)
A corporate downsizing expert's cherished life on the road is threatened just as he is on the cusp of reaching 10 million frequent flyer miles and has met the woman of his dreams. With
George Clooney
, Vera Farmiga, Anna Kendrick. (Dec. 4)
(Dale Robinette / IPTC)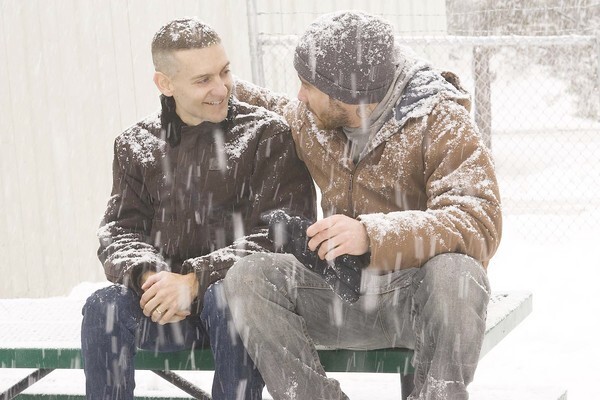 When a decorated Marine goes missing in Afghanistan, his black-sheep younger brother cares for his wife and children at home. With
Tobey Maguire
,
Jake Gyllenhaal
,
Natalie Portman
and
Sam Shepard
. Directed by Jim Sheridan. Screenplay by David Benioff. (Dec. 4)
(Lorey Sebastian / IPTC)
Before he can move on with love, a blind writer working under a pseudonym must heal from a car accident 14 years earlier that took his wife and directing career. With Penélope Cruz. Written and directed by Pedro Almodóvar. In Spanish with English subtitles. (Dec. 11)
(Emilio Pereda & Paola Ardizzoni / IPTC)
The true story of how
Nelson Mandela
joined forces with the captain of
South Africa's
rugby team to help unite their country. With
Morgan Freeman
and
Matt Damon
. Directed by
Clint Eastwood
. Screenplay by Anthony Peckham. (Dec. 11)
(Keith Bernstein)
A murdered girl watches over her family and her killer from an in-between realm. Directed by
Peter Jackson
. Screenplay by Fran Walsh & Philippa Boyens & Jackson. (Dec. 11)
(Dreamworks Studios / IPTC)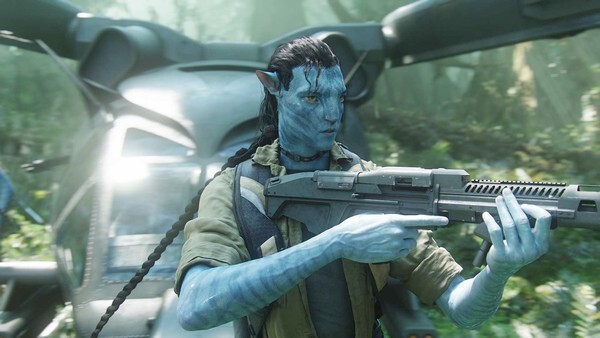 An avatar, a human mind in an alien body, finds himself torn between two worlds in a desperate fight for his own survival and that of the indigenous people. With Sam Worthington, Zoe Saldana,
Stephen Lang
and
Sigourney Weaver
. Written and directed by
James Cameron
. (Dec. 18)
(WETA / Twentieth Century Fox)
A
Manhattan
couple whose marriage is on the rocks witness a murder and become targets of a contract killer. With
Hugh Grant
and
Sarah Jessica Parker
. Written and directed by Marc Lawrence. (Dec. 18)
(Barry Wetcher / IPTC)
Emily Blunt
stars as Queen Victoria in the turbulent first years of her reign. With Rupert Friend,
Paul Bettany
,
Miranda Richardson
and
Jim Broadbent
. Directed by Jean-Marc Vallée. Written by Julian Fellowes. (Dec. 18)
(Liam Daniel / IPTC)
This musical follows the life of world famous film director Guido Contini as he tries to balance the numerous women in his life. With Nicole Kidman, Kate Hudson, Judi Dench, Daniel Day-Lewis, Penélope Cruz, Marion Cotillard and Sophia Loren. Directed by Rob Marshall. Screenplay by Michael Tolkin and Anthony Minghella. (Dec. 18)
(David James / The Weinstein Company)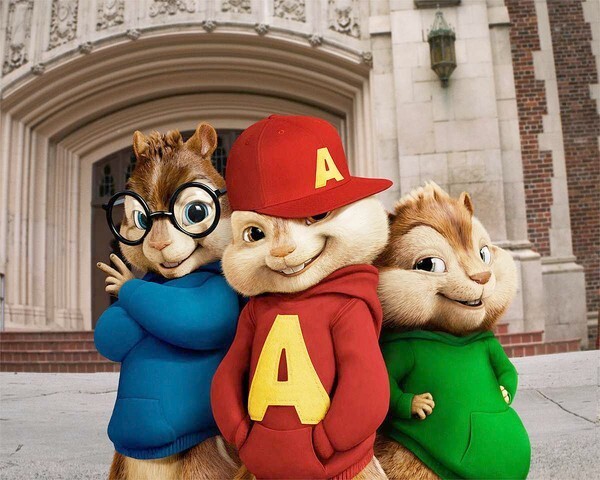 The chipmunks head to school to save the music program in a battle of the bands where they face off against the Chipettes. With
Jason Lee
and the voices of David Cross, Justin Long,
Amy Poehler
,
Anna Faris
and
Christina Applegate
. Directed by Betty Thomas. Written by Jon Vitti and Jonathan Aibel & Glenn Berger. (Dec. 25)
(20th Century Fox)
A traveling show in which members of the audience get to choose between light and joy or darkness and gloom is run by Dr. Parnassus, who is desperately trying to renege on a deal with the devil. With
Heath Ledger
,
Christopher Plummer
,
Tom Waits
,
Johnny Depp
,
Colin Farrell
and
Jude Law
. Directed by
Terry Gilliam
. Written by Gilliam and Charles McKeown. (Dec.25)
(Liam Daniel / Sony Pictures Classics)
A divorced mother is caught up in a love triangle when she renews a romance with her ex. With
Meryl Streep
,
Steve Martin
and
Alec Baldwin
. Written and directed by Nancy Meyers. (Dec. 25)
(Melinda Sue Gordon / IPTC)
An updated portrayal of Arthur Conan Doyle's most famous characters, Sherlock Holmes, and his stalwart partner, John Watson. With
Robert Downey Jr.
and
Jude Law
. Directed by
Guy Ritchie
. Screenplay by Michael
Robert Johnson
and Anthony Peckham and Simon Kinberg. (Dec. 25)
(Alex Bailey / Warner Bros.)
Strange accidents occur in a Protestant village in northern Germany on the eve of World War I. Written and directed by Michael Haneke. German with English subtitles. ( Dec. 30)
(Films du Losange / Sony Pictures Classic)
The relationship between a rebellious Southern debutante and a boy from the wrong side of the tracks is in jeopardy when she loses a valuable family diamond. With
Bryce Dallas Howard
, Chris Evans,
Ellen Burstyn
, Ann-Margret and Mamie Gummer. Directed by Jodie Markell. Screenplay by
Tennessee Williams
. (Dec. 30)
(Paladin / IPTC)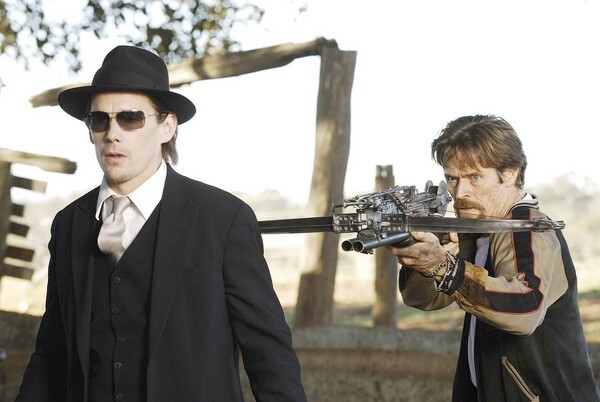 Humans have become an endangered species, hunted and forced into hiding after a mysterious plague transforms the majority of the world's population into vampires. With
Ethan Hawke
and
Willem Dafoe
. Written and directed by the Spierig Brothers. (Jan. 8)
(Ben Rothstein)
A 14-year-old attempts to lose his virginity to the girl of his dreams. With Michael Cera. Directed by Miguel Arteta. Screenplay by Gustin Nash. ( Jan. 8)
(Bruce Birmelin / IPTC)
A folk-singing, compulsive marijuana-smoking dad's negative world views are confirmed when his Senegalese roommate falls ill. With Mathew Broderick and
Sanaa Lathan
. Written and directed by Josh Goldin. (Jan. 8, 2009)
(Magnolia Pictures / IPTC)