24 Images
Jake Gyllenhaal: Life in pictures
Jake Gyllenhaal was born into Hollywood royalty. Jamie Lee Curtis is his godmother, Paul Newman is his godfather, his father is a director and his mother a producer-screenwriter. When he was 11, Gyllenhaal made his big-screen debut in "City Slickers." Here is a look at his career since then.
(Jay L. Clendenin / Los Angeles Times)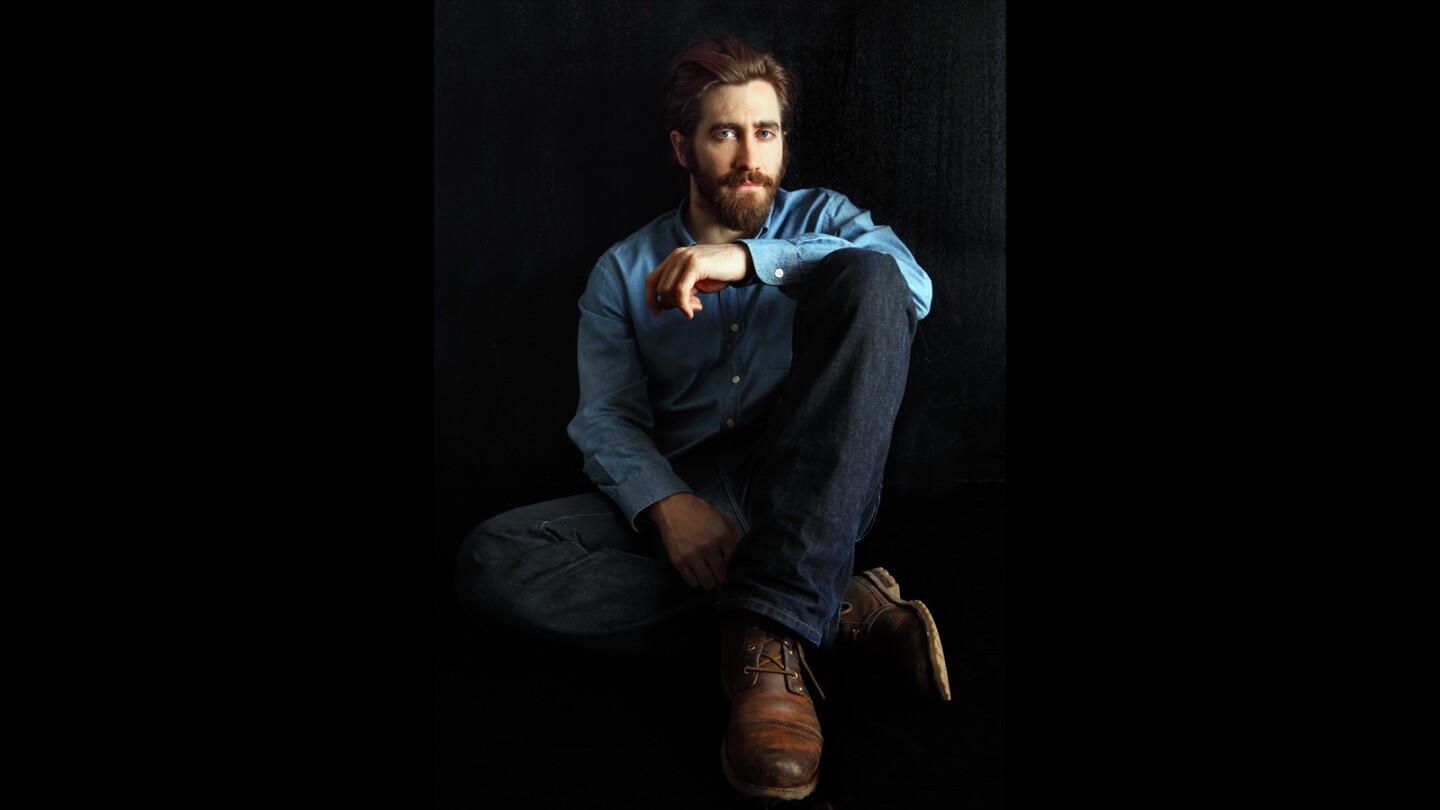 While Gyllenhaal continued to earn acting roles, his parents insisted that he keep it real. Just to remind him how privileged he was, they threw his bar mitzvah at a homeless shelter. Gyllenhaal also took summer jobs, including working as a busboy and lifeguard.
(Carolyn Cole / Los Angeles Times)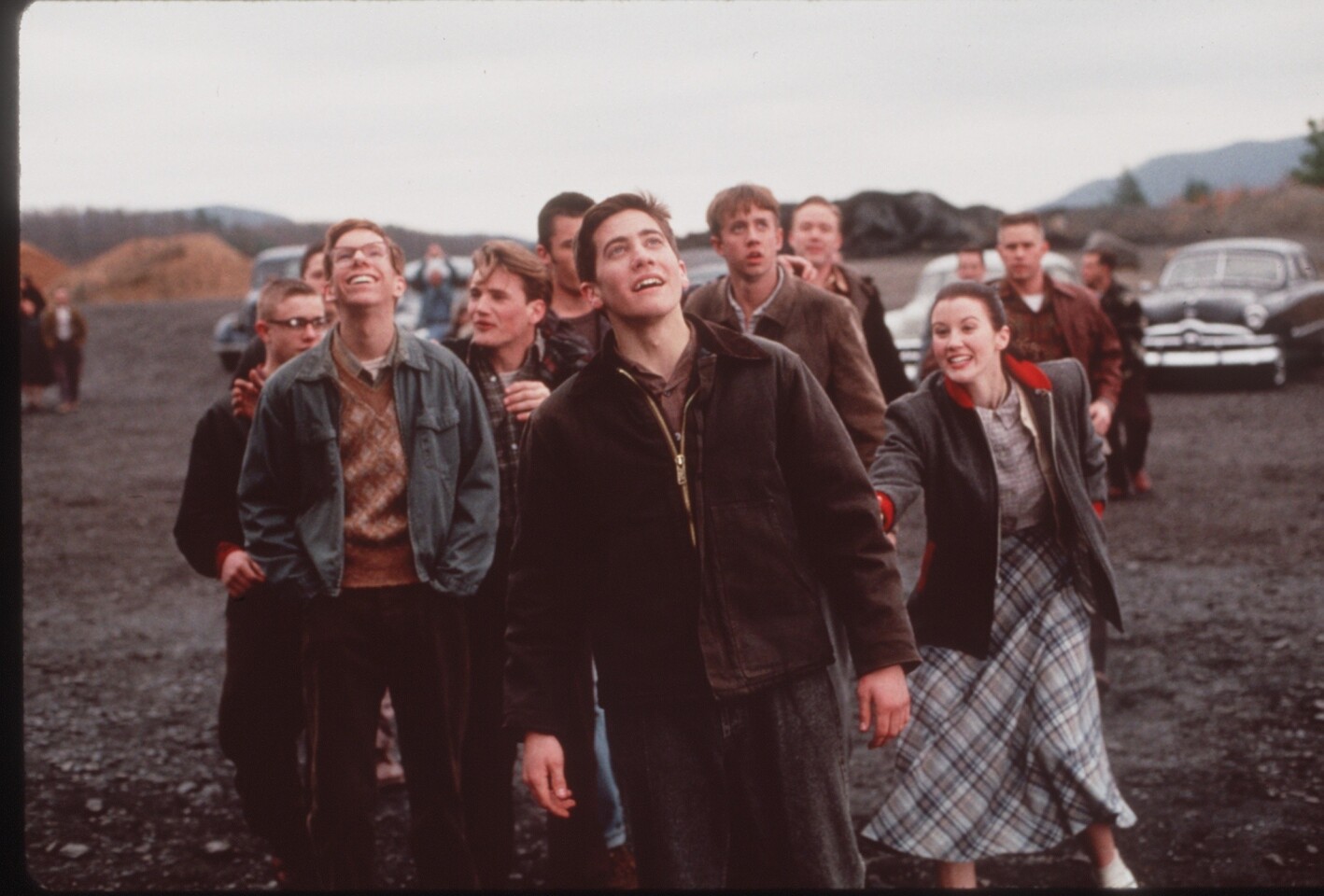 In the film based on a true story, Gyllenhaal plays Homer Hickman, a coal miner's son who was inspired by the 1957 launch of Sputnik 1 to take up rocket science. With his friends, the so-called Rocket Boys, Hickman builds and launches rockets, experimenting with fuels and designs.
(Deana Newcomb / Universal City Studios )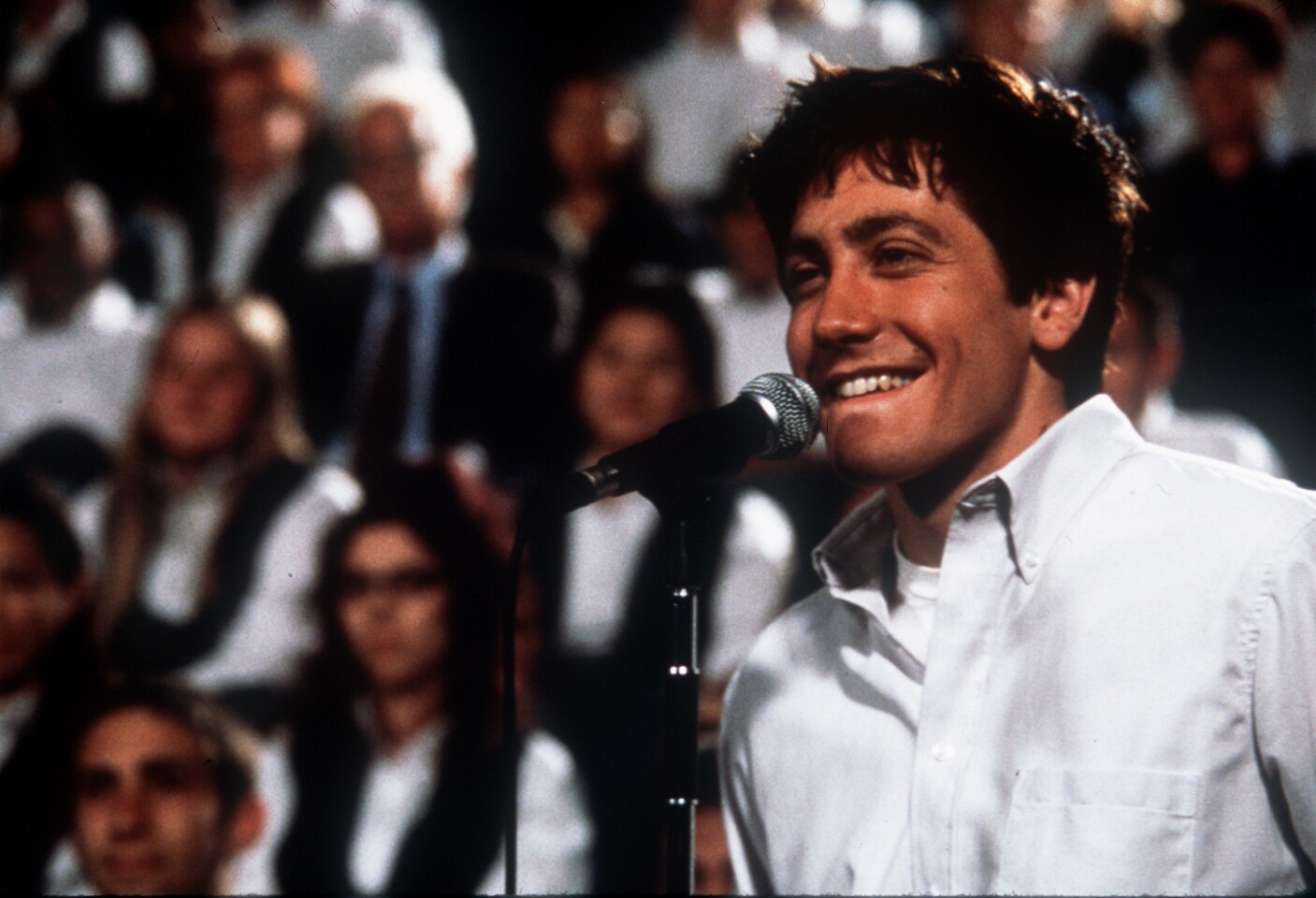 Gyllenhaal stars in the indie cult-classic "Donnie Darko" as a troubled teen who encounters a rabbit-suit-clad figure named Frank who tells him when the world will end. Repeat visits from Frank propel Donnie's destructive behavior.
(Dale Robinette / NewMarket Films)
Jake is the younger brother of actress Maggie Gyllenhaal. The two played on-screen siblings in 2001's "Donnie Darko."
(Lucy Nicholson / AFP/Getty)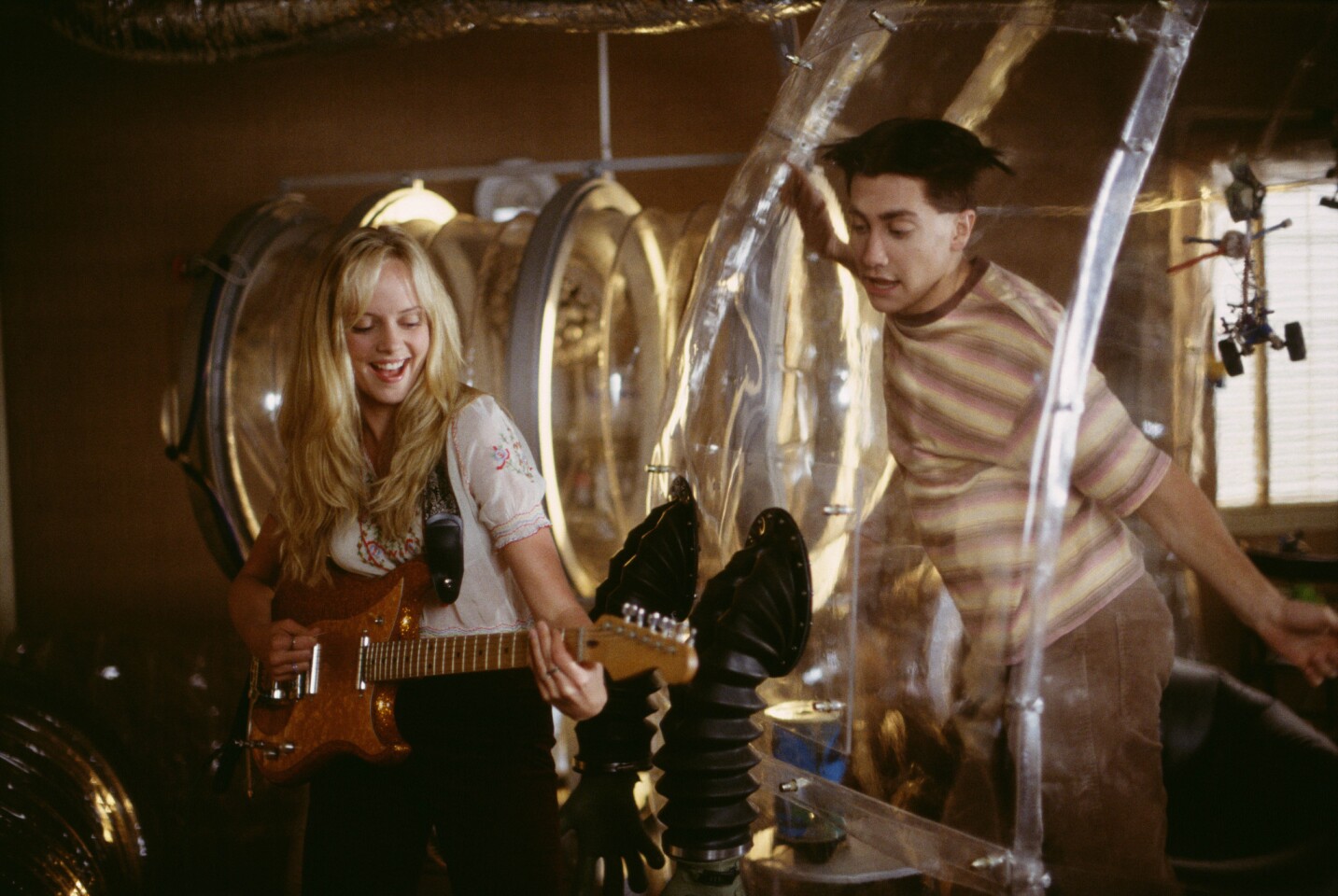 Gyllenhaal plays Jimmy Livingston, a boy born without an immune system. He is forced to live in a sterilized dome in his bedroom because of his condition until he creates a mobile bubble suit in order to travel and stop his friend Chloe's (Marley Shelton) wedding.
(Merie Weismiller-Wallace / Touchstone Pictures)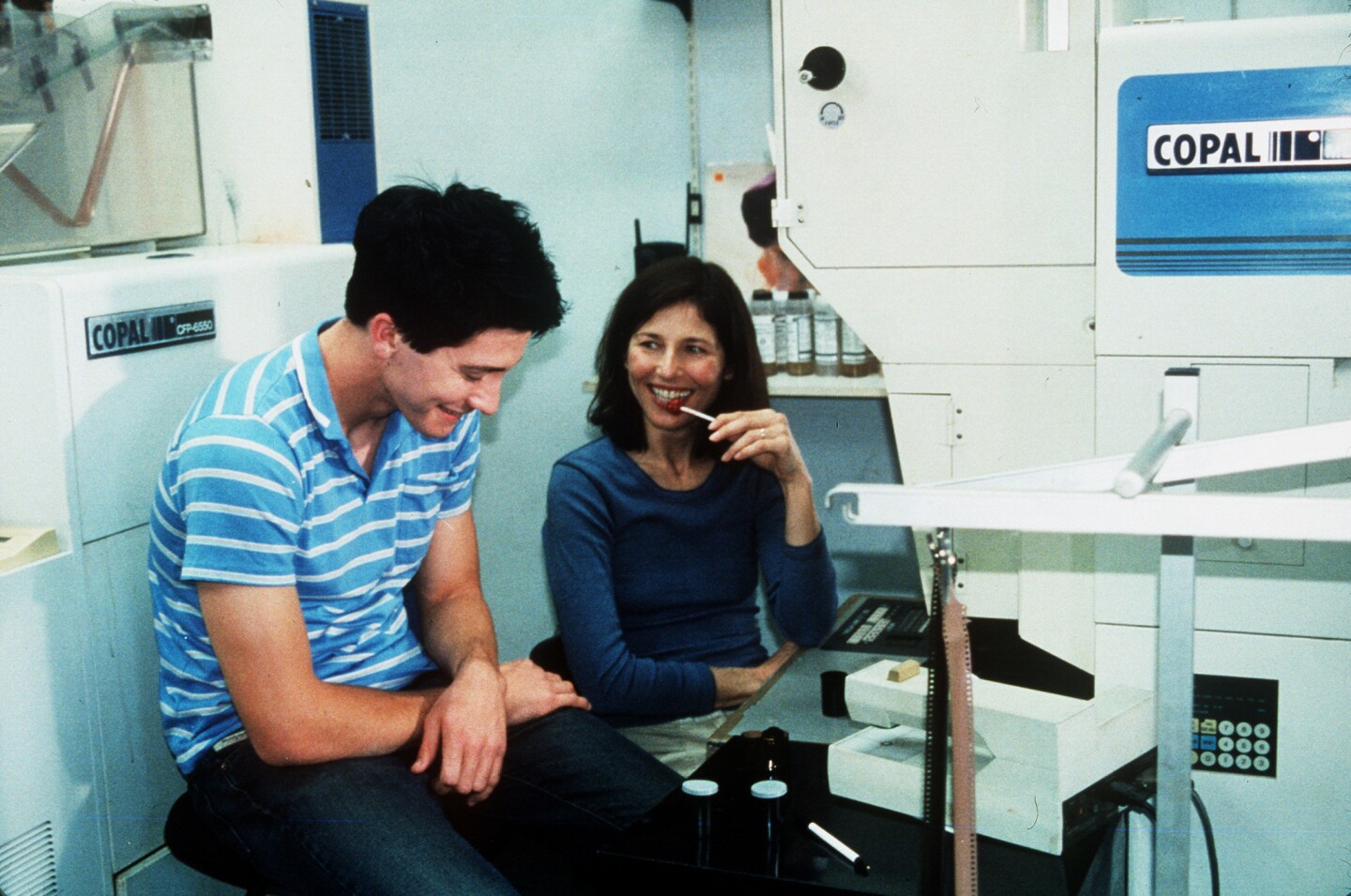 In "Lovely & Amazing," Gyllenhaal plays Jordan, a co-worker of Catherine Keener's Michelle, an artist forced to find work to provide for her family. Michelle finds herself falling for the teen's attention.
(Alexia Pilat / Lions Gate Films)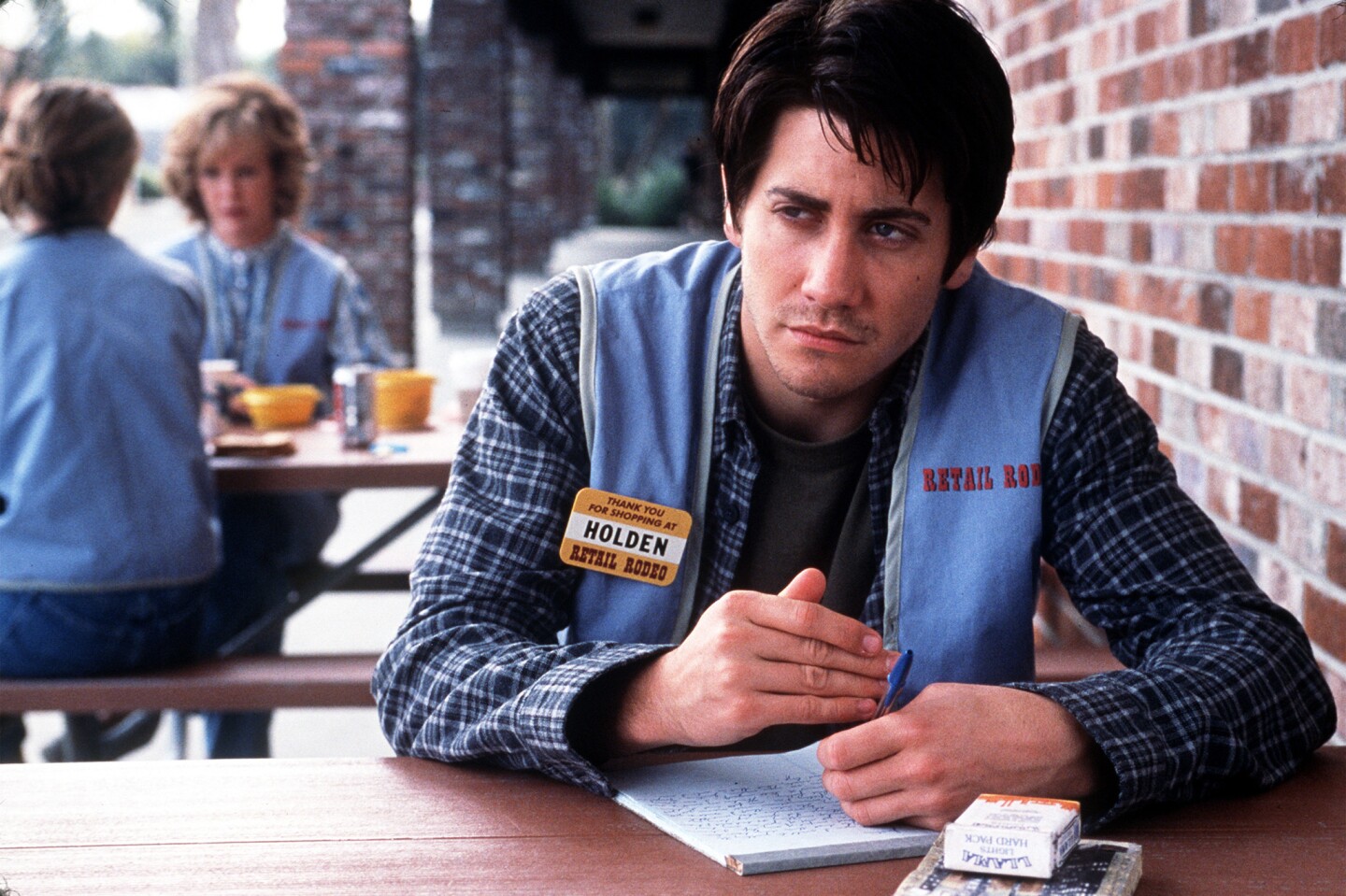 In "The Good Girl," Gyllenhaal plays Holden Worther, a young cashier who identifies with Holden Caulfield from the book "Catcher in the Rye." His married co-worker Justine (Jennifer Aniston) is drawn to him, and their friendship evolves into an affair.
(Dale Robinette / 20th Century Fox)
After his fiancee's murder, Joe Nast (Gyllenhaal) moves in with her parents and goes into business with her father (Dustin Hoffman), which was the plan before her death. Joe befriends Bertie Knox (Ellen Pompeo), a woman who he eventually discovers is also suffering from loss.
(Lorey Sebastian / Touchstone Pictures)
In 2002, Maggie Gyllenhaal hooked her brother up with actress Kirsten Dunst, and the A-list couple were an item until 2004. Gyllenhaal has also been romantically linked to other high-profile women, including his "Rendition" costar Reese Witherspoon and singer Taylor Swift.
(Eric Charbonneau / BeImages)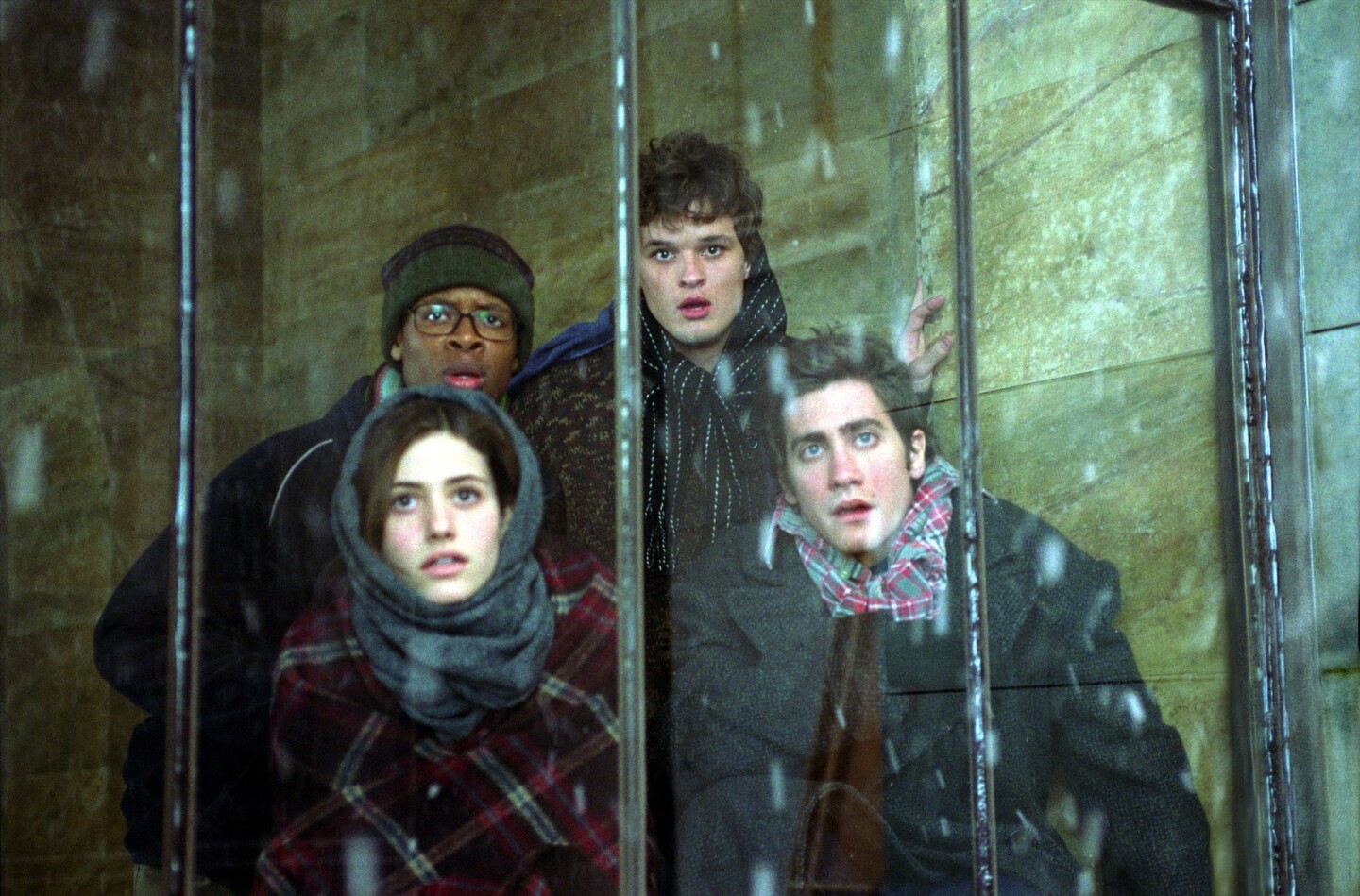 In "The Day After Tomorrow," Gyllenhaal plays Sam Hall, an academic decathlete who is trapped in New York with his friends (played by Emmy Rossum, Arjay Smith and Austin Nichols, pictured above) as the city faces a global storm that has forced the planet into a new Ice Age.
(Kerry Hayes / 20th Century Fox)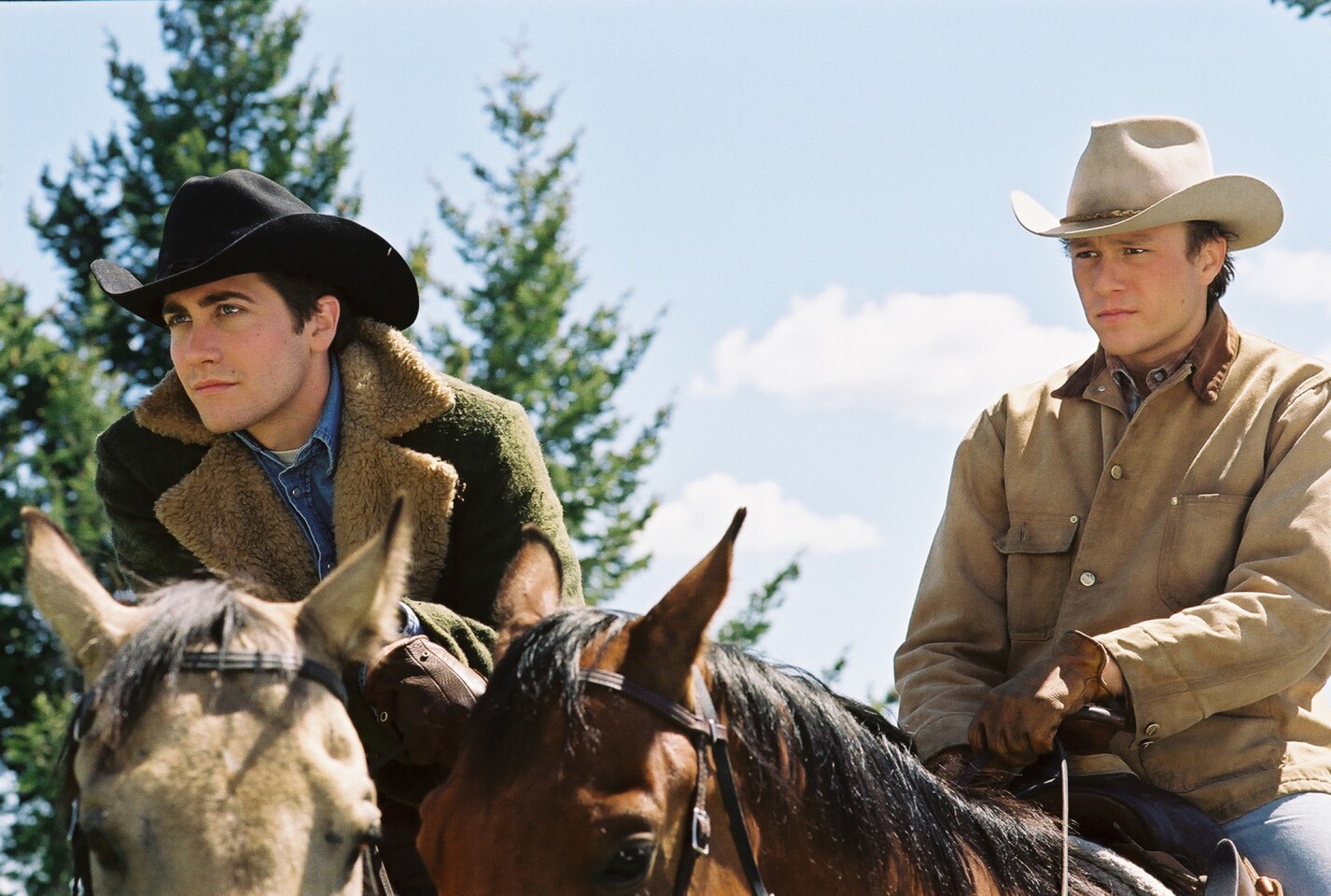 Gyllenhaal stars opposite Heath Ledger in "Brokeback Mountain," a film set in the 1960s, as cowboys who fall in love after being hired to herd sheep one summer. The two are forced to keep their love a secret and build lives outside of their relationship.
(Kimberly French / Focus Features)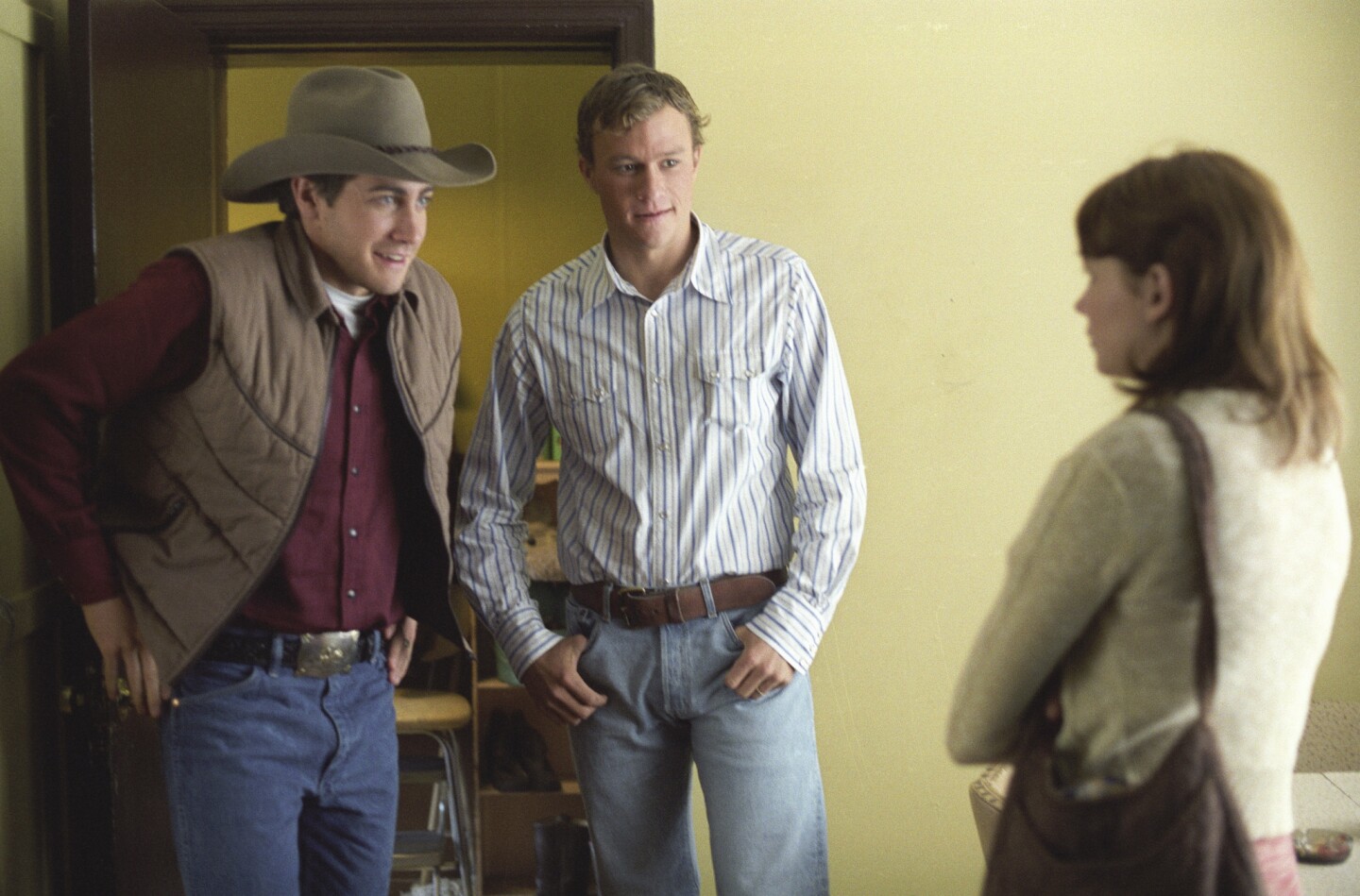 When his "Brokeback" costars Heath Ledger and Michelle Williams gave birth to Matilda Rose Ledger, Gyllenhaal became Matilda's godfather.
(Kimberly French / Focus Features)
In the film based on David Auburn's play, Gyllenhaal plays Hal, a former graduate student of Catherine's (Gwyneth Paltrow) recently deceased father (Anthony Hopkins), who was a mathematician. While going through his effects, Hal discovers a groundbreaking proof that Catherine claims to have written.
(Chuck Hodes / Miramax Films)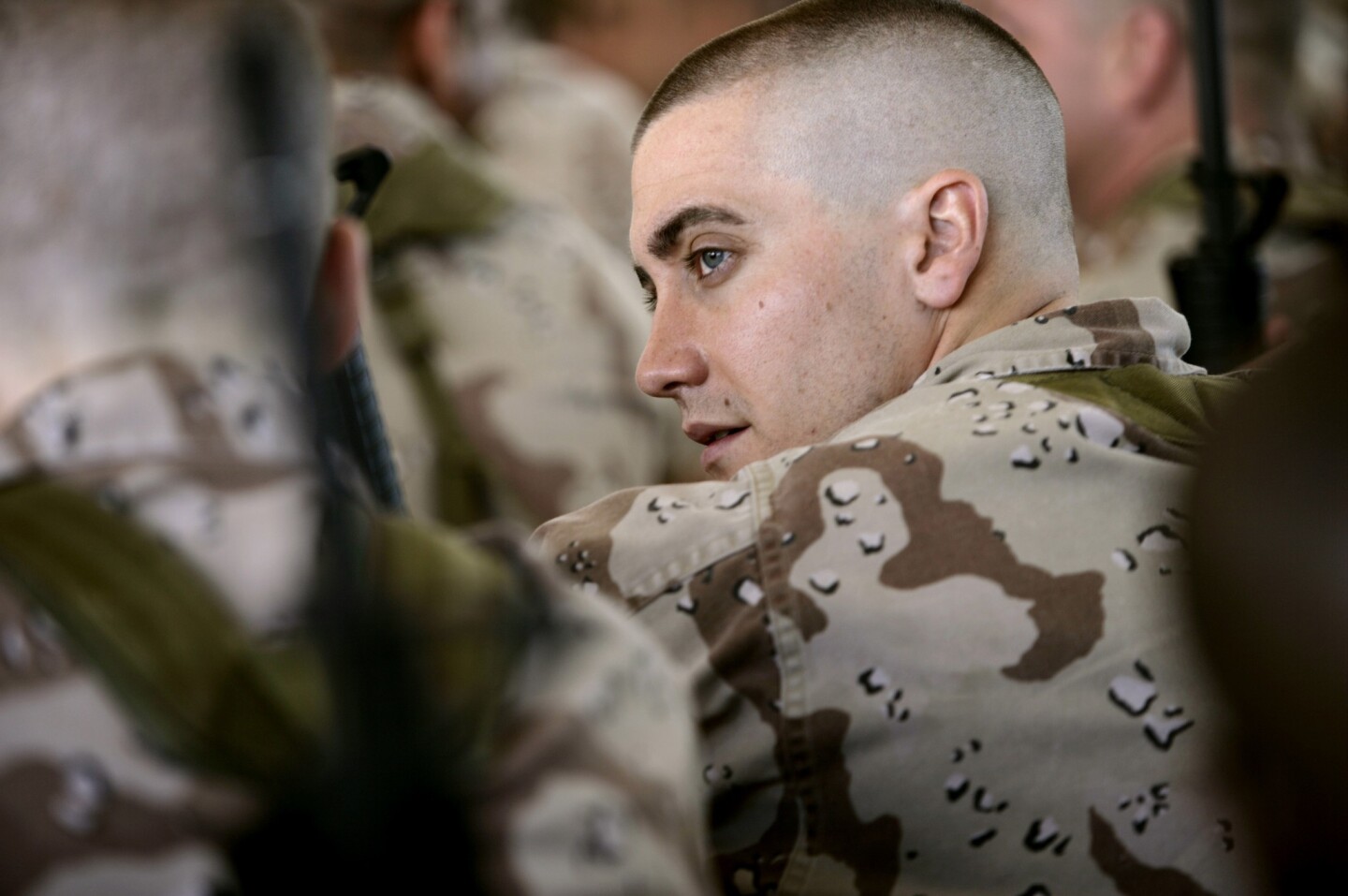 In the film based on the memoir of Anthony Swofford, Gyllenhaal plays Swofford as he goes from a Marine recruit through his participation in Operation Desert Storm as a sniper.
(Francois Duhamel / Universal Studios)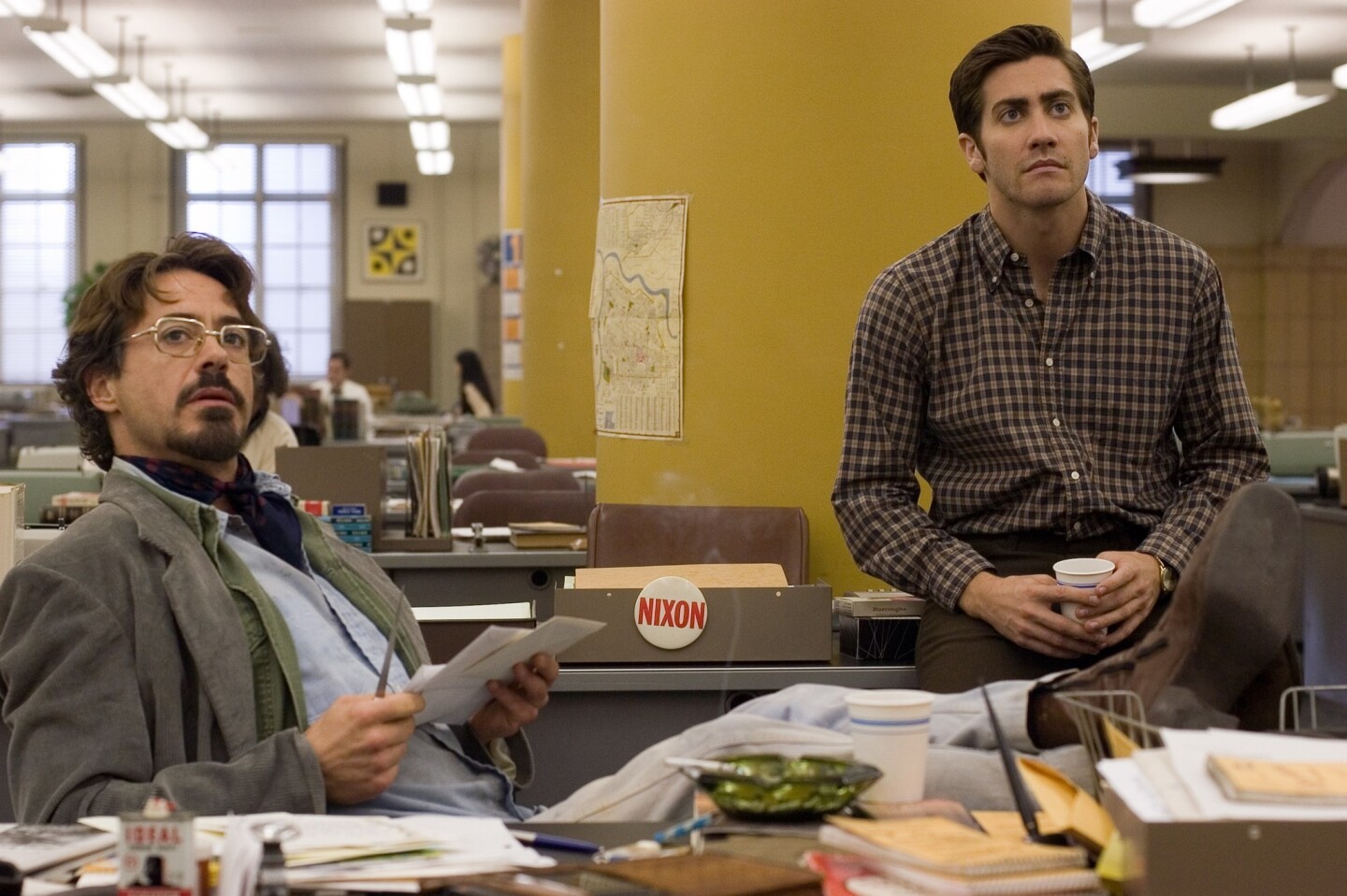 Gyllenhaal plays San Francisco cartoonist Robert Graysmith, who becomes enthralled with hunting down a serial killer who taunts the police and calls himself "Zodiac." The film, based on Graysmith's nonfiction book, also stars Robert Downey Jr. as a crime reporter.
(Merrick Morton / Paramount Pictures)
In "Rendition," Gyllenhaal plays CIA analyst Douglas Freeman, who becomes involved in the "extraordinary rendition," or abduction, of Anwar El-Ibrahimi (Omar Metwally). Ibrahimi is taken to a secret prison because of suspected involvement with a terrorist, but Freeman is skeptical.
(Sam Emerson / New Line Cinema)
Gyllenhaal plays Tommy Cahill, a recently released convict who attempts to redeem himself by providing for his brother's wife, Grace (Natalie Portman), and children after the Marine captain goes missing en route to his fourth tour of duty.
(Lorey Sebastian / Lionsgate)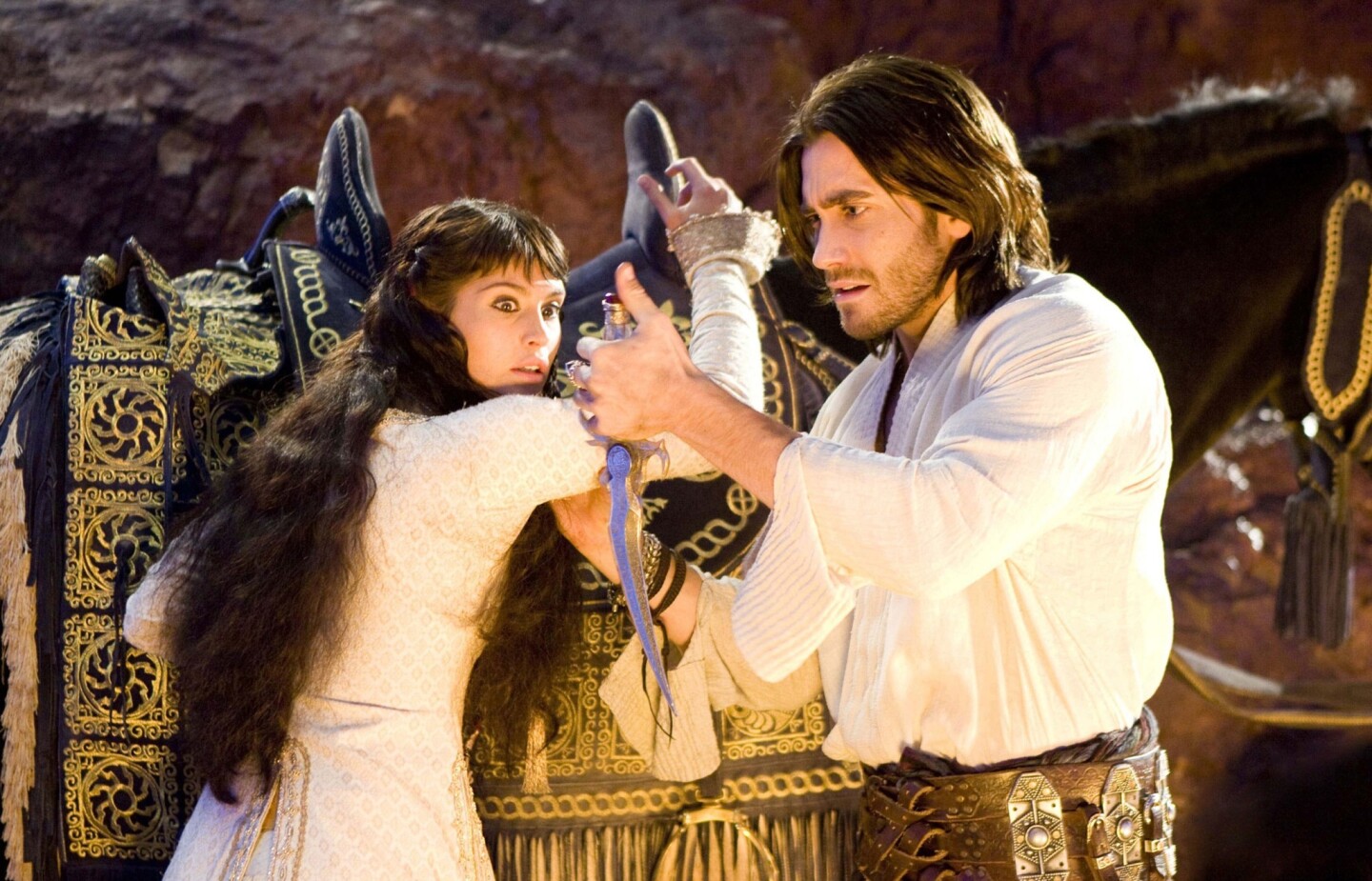 In Disney's fantasy adventure movie based on the video game of the same name, Gyllenhaal portrays a fugitive royal opposite actress Gemma Arterton's princess. The pair teams up to fight a villain with a plot to threaten the world using magic sand in a dagger to reverse time.
(Andrew Cooper / Disney Enterprises)
Reuniting with a "Brokeback" costar, Gyllenhaal portrays drug representative Jamie Randall opposite Anne Hathaway as Parkinson's-inflicted Maggie Murdock in this romantic comedy based on the nonfiction book "Hard Sell: The Evolution of a Viagra Salesman."
(Carolyn Cole / Los Angeles Times)
Gyllenhaal stars as Capt. Colter Stevens, who through an experimental device called the Source Code jumps into parallel universes to experience a bombing from various people's perspectives in order to stop the explosion and apprehend the terrorist.
(Jonathan Wenk / Summit Entertainment)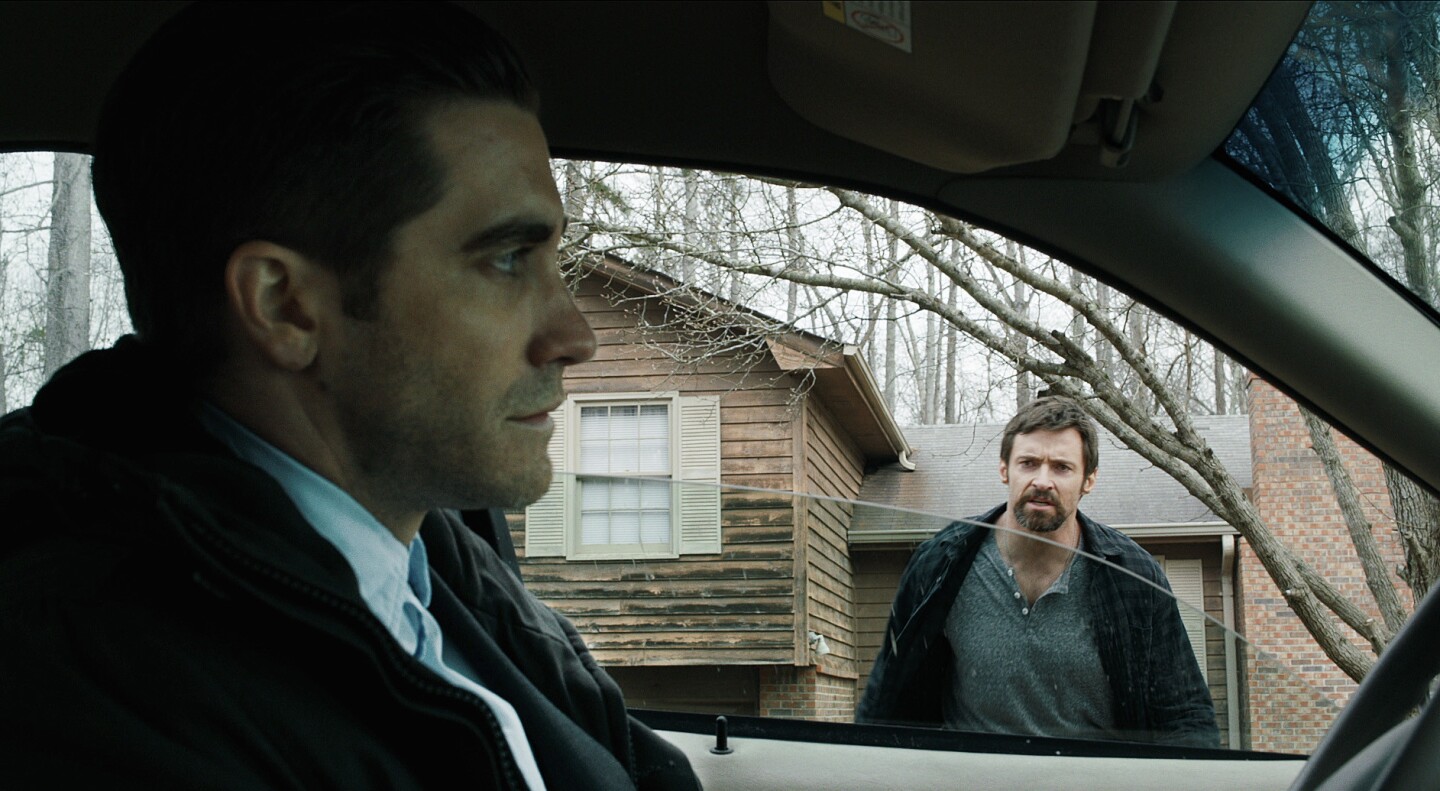 In this crime thriller, Gyllenhaal is Det. Loki, an officer investigating the disappearance of two children. Hugh Jackman plays Keller Dover, the father of one of the missing girls, who takes matters into his own hands when he becomes upset at the pace of the investigation.
(Warner Bros. Pictures)
When Adam Bell, a history professor, spots a man who strongly resembles him in a movie he rented, he becomes obsessed with finding the actor who he later discovers is named Anthony Claire. Gyllenhaal pulls double duty as the doppelgangers Adam and Anthony.
(Caitlin Cronenberg / A24 Films)
In "Nightcrawler," Gyllenhaal plays a freelance cameraman with more than questionable journalistic ethics. Lou Bloom (Gyllenhaal) monitors police scanners to provide footage of accidents and crime scenes to local TV stations.
(Open Road Films)