8 Images
Tom Cruise: Life in Pictures
Tighty-whitey boogie
Believe it or not, Cruise's first acting role was in a Brooke Shields film called "Endless Love." A few flicks later, he landed a role in "Risky Business" (pictured). Who could forget that tighty-whitey boogie? Box-office hit "Top Gun" and the critically acclaimed "Rain Man" followed.
()
Tom teams up
With his success as an actor established, Cruise formed Cruise/Wagner Productions with Paula Wagner. He shone as the producer of such films as "Mission: Impossible" and "Vanilla Sky," with Penelope Cruz (pictured).
(Paramount)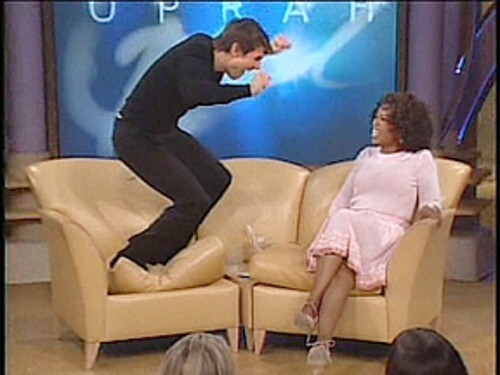 Sumner and Tom: Who dumped whom?
Viacom chief Sumner Redstone said that because of Cruise's bizarre behavior, Paramount would no longer be working with Cruise/Wagner.
According to the production company, Redstone was peeved that Cruise had financed projects through private equity firms.
(TVgasm.com)
Anyone but Tom!
Cruise and Paula Wagner took charge of United Artists, and their film "Valkyrie" is about an attempt to assassinate Adolf Hitler. Because of intense opposition to Scientology in Germany, some Germans object to Cruise playing Col. Claus von Stauffenberg (pictured, left), a man they consider a hero. They don't even want him filming in Germany.
(AFP/Getty Images)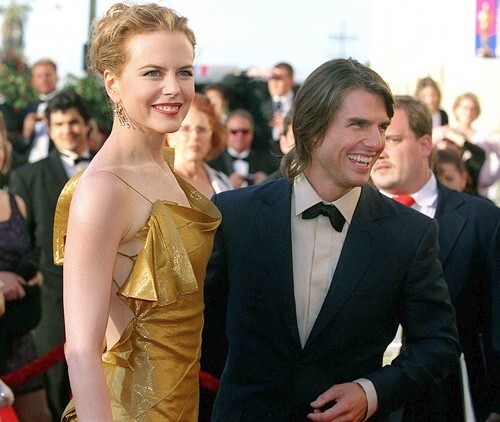 Past romances
Cruise and Mimi Rogers tied the knot in 1987, and untied it in 1990. She is believed to have introduced him to Scientology.
After filming "Days of Thunder" with Nicole Kidman (pictured), Cruise married her in 1990. They adopted two children, and divorced in 2001.
Next came a relationship with "Vanilla Sky" costar Penelope Cruz.
(Don Kelsen / Los Angeles Times)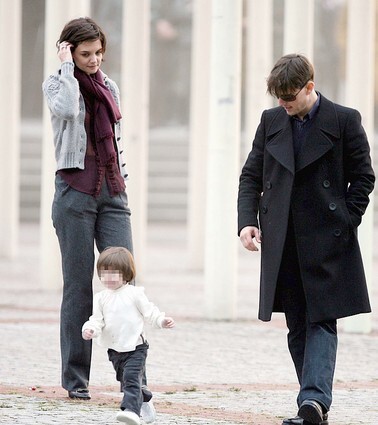 And then there was Katie
Cruise and Katie Holmes started dating in April 2006, announced their engagement in June and married in November. Between the proposal atop the Eiffel Tower and the Italian wedding, the tabloids were in heaven. And if you ever doubt Cruise's feelings for his wife, just go to YouTube and watch the infamous couch-jumping incident again (
or click on slide No. 4
).
When Holmes became pregnant, Cruise purchased a sonogram machine. Experts warned that excessive use of the machine would be dangerous, but Holmes gave birth to a healthy baby girl named Suri.
(AFP/Getty Images)
Scientology devotee
Cruise believes that Scientology is the answer and isn't shy about saying so. He tried to help 9/11 rescue workers with detox therapy based on Scientology. He also bugged German policymakers about opening up to the faith, and annoyed Parisian authorities so much that they refused to interact with him anymore.
Pictured: Cruise poses during an interview with Diane Sawyer, in which he was asked about his relationship with Katie Holmes, how her father felt about the relationship, their baby and the role of Scientology in their lives.
(ABC)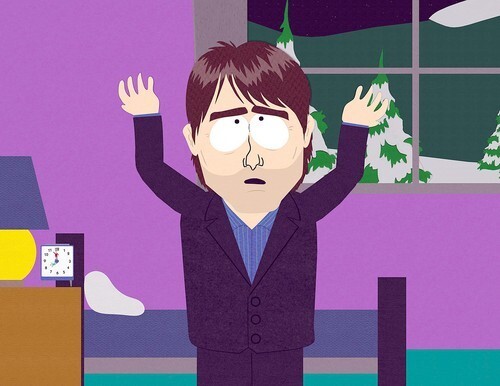 "Trapped in the Closet"
A "South Park" episode titled "Trapped in the Closet" created a stir by poking fun at Cruise's sexuality and religion. He threatened Paramount, and because Viacom owns Paramount and Comedy Central, the episode was pulled.
(Comedy Central)