Harold Ramis dies: Five of his most memorable comedy movies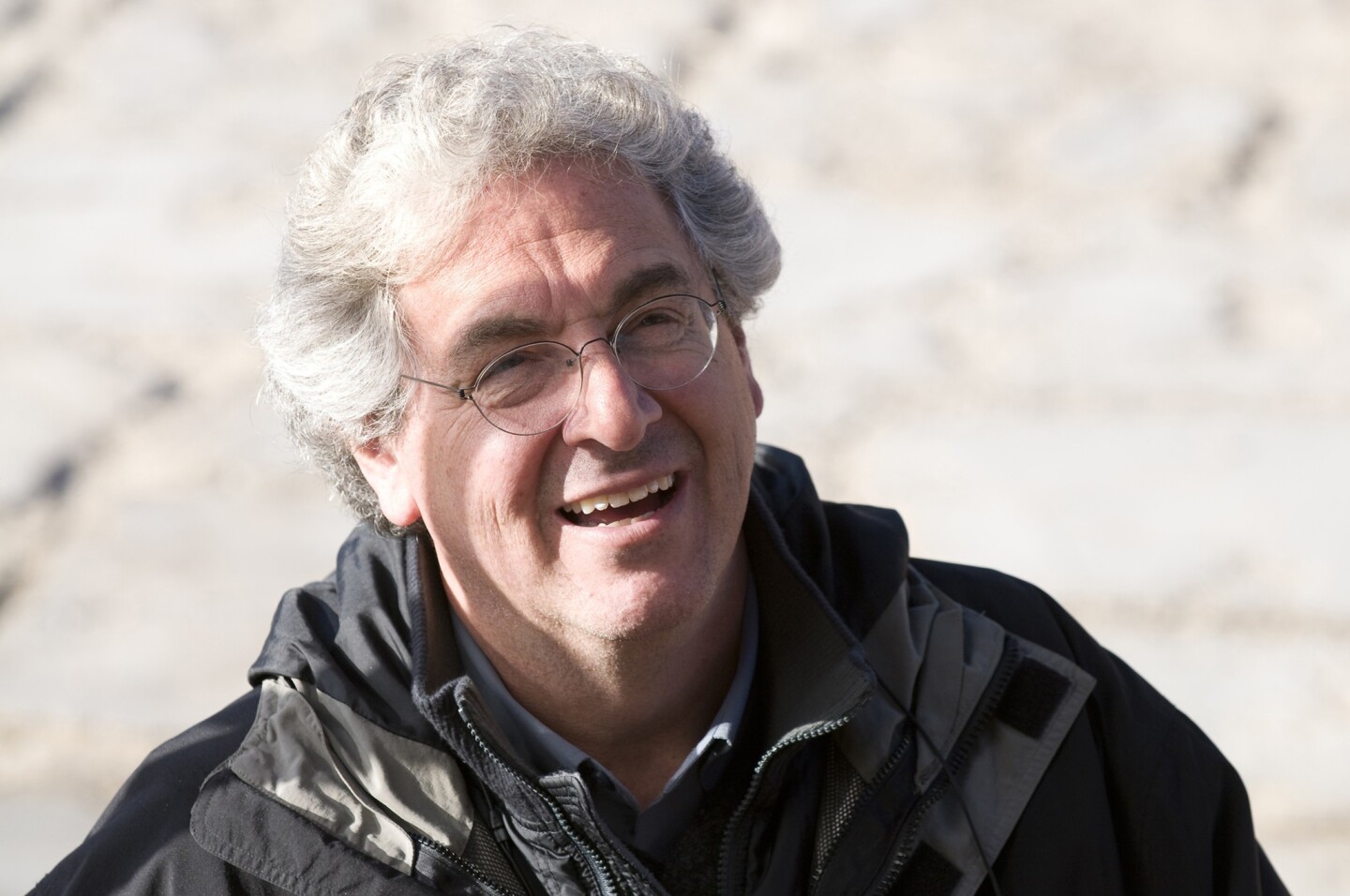 Director Harold Ramis on the set of "Year One." Ramis, known both for his acting roles in films such as "Ghostbusters" as well as his behind-the-camera work on films including "Groundhog Day," died today. He was 69.
(Suzanne Hanover / Columbia Pictures)
John Diehl, left, Bill Murray, John Candy and Harold Ramis in "Stripes."
(Columbia Pictures)
Bill Murray, left, Dan Aykroyd and Harold Ramis in "Ghostbusters."
(Columbia Pictures)
Harold Ramis directed 1993's "Groundhog Day."
(Linda R. Chen / Columbia Pictures)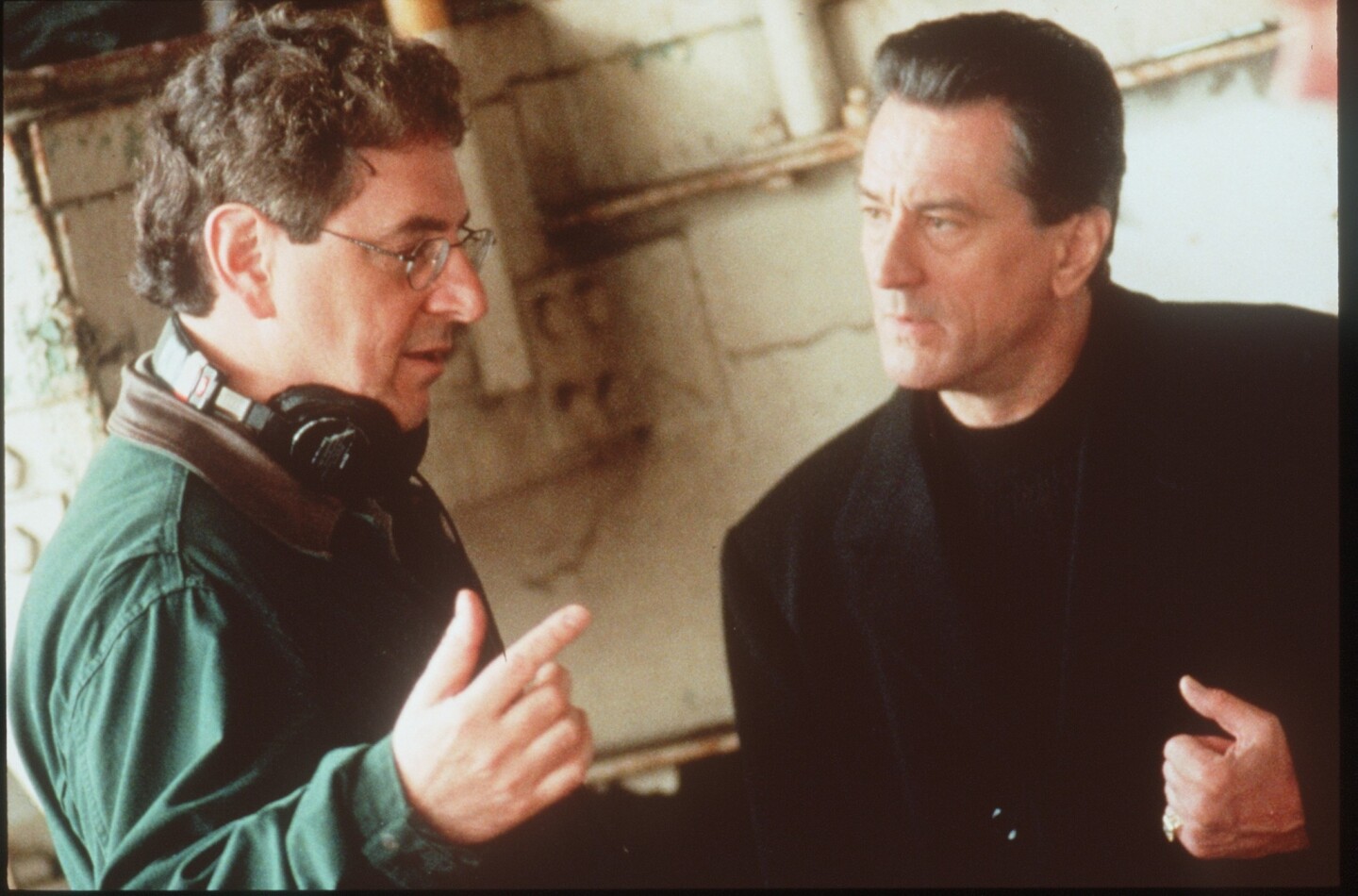 Harold Ramis and Robert De Niro on the set of "Analyze This." Ramis directed the 1999 movie.
(Phillip Caruso / Warner Bros.)
Billy Crystal and director Harold Ramis on the set of "Analyze This."
(Phillip Caruso / Warner Bros.)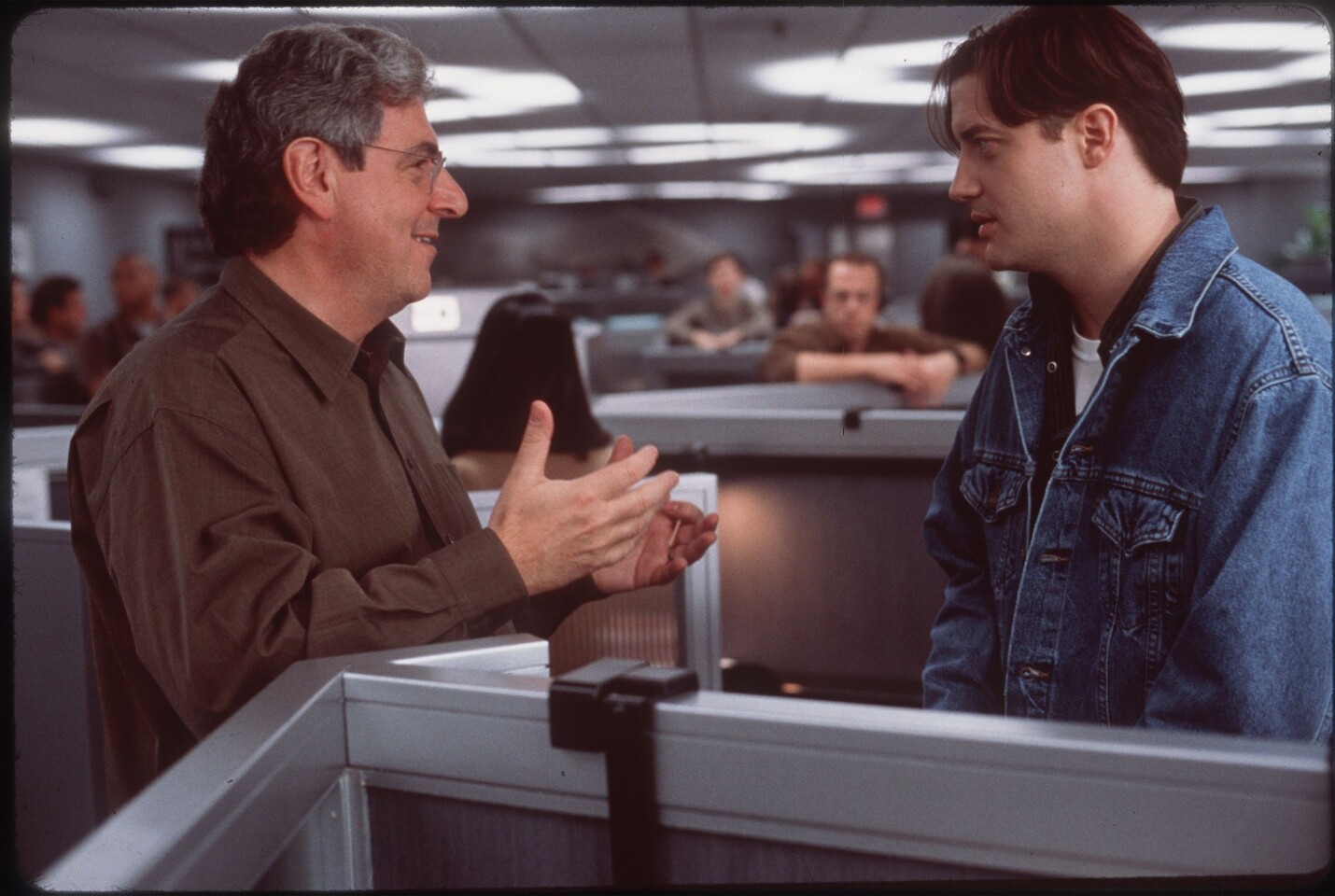 Director Harold Ramis and Brendan Fraser in "Bedazzled." The 2000 movie was a remake of a 1967 comedy classic.
(Francois Duhamel / 20th Century Fox)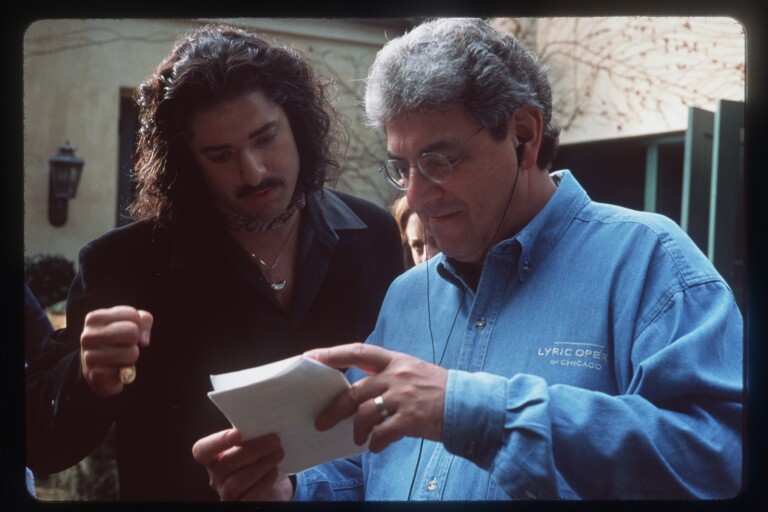 Harold Ramis, right, works on a scene in "Bedazzled."
(Francois Duhamel / 20th Century Fox)
Harold Ramis, left, Schuyler Fisk and Colin Hanks in the 2002 movie "Orange County."
(Gamma LaMana / Paramount Pictures)
Harold Ramis, left, Robert De Niro and Billy Crystal on the set of 2002 sequel "Analyze That."
(Tom Concordia / Warner Bros. Pictures)
Harold Ramis waves to the crowd before throwing a ceremonial first pitch before the Chicago Cubs take on the Philadelphia Phillies at Wrigley Field in August 2006.
(Jonathan Daniel / Getty Images)
Seth Rogen, left, and Harold Ramis in 2007's "Knocked Up."
(Suzanne Hanover / Universal Pictures)
Harold Ramis on the back lot at Sony Pictures Studios in Culver City.
(Kirk McKoy / Los Angeles Times)
Whether in front of the camera, in the director's chair or on the page, the late comedy actor, director and writer Harold Ramis could be counted on to deliver antic humor under-girded by surprising intelligence. Following are five films exemplifying Ramis' signature style.
"National Lampoon's Animal House." After honing his comedy with Chicago's Second City improv troupe, including work on the late-night sketch show "SCTV," Ramis began pursuing a film career, with his first script being this 1978 frat-house farce. Adapted by Ramis, Douglas Kenney and Chris Miller from stories published in National Lampoon magazine, the film was made on a shoestring budget and proved to be a box-office hit. With its story of misfit college students challenging stuck-up administrators and spoiled rich kids, "Animal House" epitomized Ramis' interest in stories of rebellion against institutions and traditions. It also catapulted the career of fellow Second City alumnus John Belushi and inspired generations of raunchy comedies.
PHOTOS: Harold Ramis | 1944 - 2014
"Caddyshack." Two years later, Ramis made his directorial debut with the golf-club comedy "Caddyshack," which he also wrote, with Kenney and Brian Doyle-Murray. Starring Chevy Chase, Rodney Dangerfield and Bill Murray, the film tells the story of a young caddy (Michael O'Keefe) trying to raise money for college against the backdrop of a snooty golf course. "Caddyshack" was also a box-office success, but its greater legacy is its reputation as one of the best sports comedies of all time. The film would also be the second of Ramis' six films with Murray as either a writer or director.
"Ghostbusters." In 1984, Ramis reunited with Murray, this time on screen, for this supernatural comedy about four paranormal exterminators trying to save New York City. Ramis also wrote the movie with costar Dan Aykroyd (Ivan Reitman directed). In the film, Ramis played the bookish, bespectacled genius Egon Spengler, a classic Ramis straight-man role. The success of "Ghostbusters" spawned a 1989 sequel, two animated TV series, merchandise and several video games. Like many Ramis movies, it entered the cultural zeitgeist in a deep way; one can still say "Who ya gonna call?" today and generate instant recognition and reaction.
PHOTOS: Notable deaths of 2014
"Groundhog Day." Arguably Ramis' signature film, his philosophical 1993 comedy tells the story of a disenchanted weatherman (Murray once again) caught in a time loop and forced to relive the titular holiday over and over again. The film also marked the first of a string of Ramis' later comedies exploring themes of self-improvement and the search for meaning, including "Stuart Saves His Family," "Multiplicity" and a remake of "Bedazzled." "Groundhog Day" was added to the United States National Film Registry for being "culturally, historically or aesthetically significant" in 2006.
"Analyze This." Ramis' first film as a director after moving his family from Los Angeles back to his hometown of Chicago, this 1999 comedy starred Robert De Niro as a neurotic mob boss being treated by a buttoned-down psychiatrist, played by Billy Crystal. Ramis also co-wrote the film, with Peter Tolan and Kenneth Lonergan. "Analyze This" crossed the $100-million mark at the box office, earned a Golden Globe nomination for best comedy or musical, and generated a 2002 sequel, "Analyze That," which Ramis also directed and co-wrote. It was also a relatively rare movie that became a comedy hit by appealing primarily to adults and helped set in motion a string of comedies about the mismatched middle-aged.
ALSO:
Oscar producers suit up for the big game
Oscars 2014: Does the telecast have to be a joke fest?
A state-of-the-Oscars Q & A: Dawn Hudson and Cheryl Boone Isaacs
---
The complete guide to home viewing
Get Screen Gab for weekly recommendations, analysis, interviews and irreverent discussion of the TV and streaming movies everyone's talking about.
You may occasionally receive promotional content from the Los Angeles Times.