16 Images
Miss and Mr. Golden Globe through the years
For the last 50 years, the Hollywood Foreign Press Assn. has bestowed a celebrity offspring with the title of Miss (or Mr.) Golden Globe. Some have launched their acting careers alongside their parents, while others have ventured off in different directions.
(Jay L. Clendenin / Los Angeles Times; Frazer Harrison / Getty Images; Robyn Beck / AFP / Getty Images)
Simone Garcia Johnson arriving at the 75th Golden Globes at the Beverly Hilton Hotel on January 7, 2018. Simone Garcia Johnson, daughter of actor and professional wrestler Dwayne Johnson, is this year's Golden Globes Ambassador.
(Jay L. Clendenin / Los Angeles Times)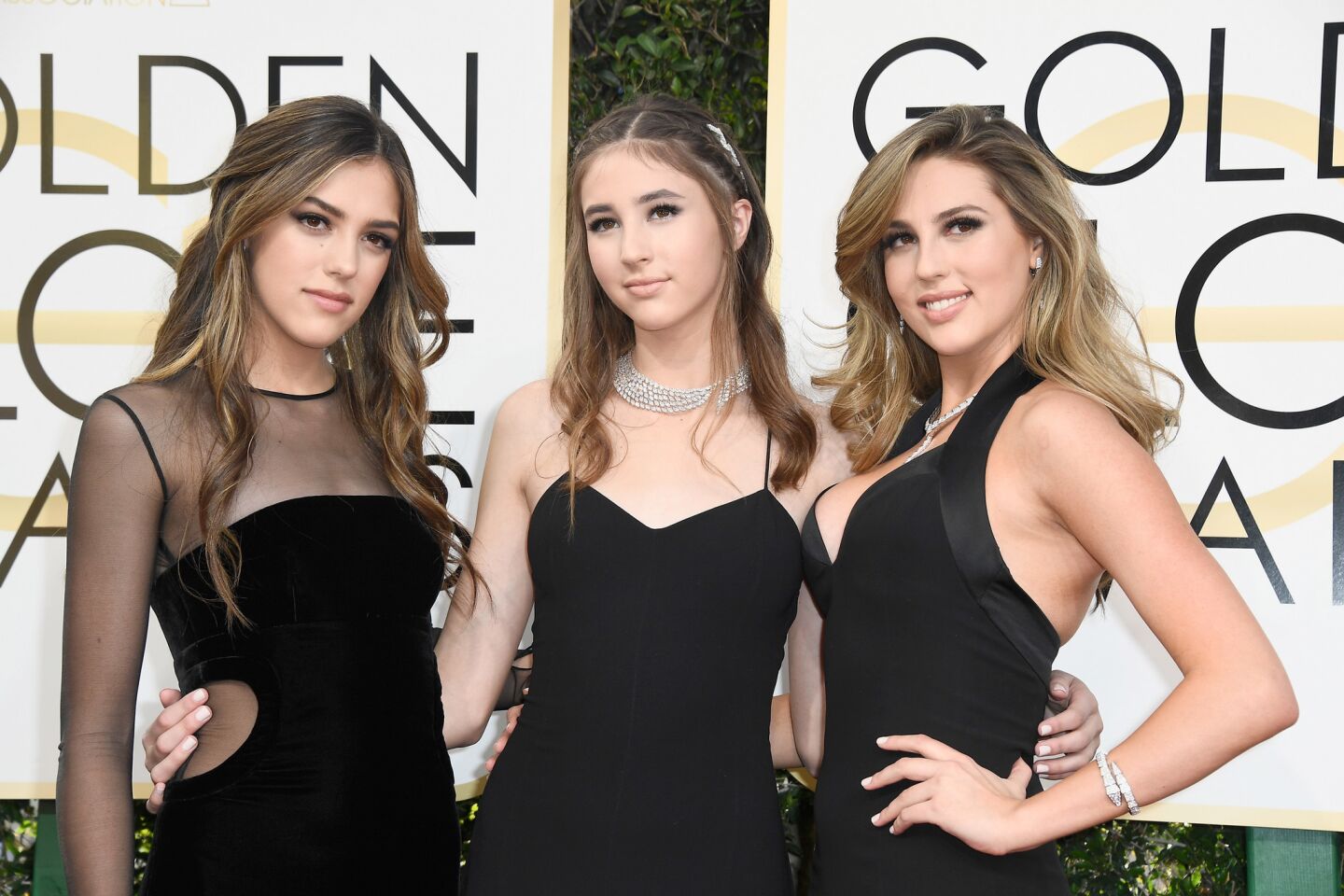 The three daughters of Sylvester Stallone and his wife, former model Jennifer Flavin, attended the 2016 Golden Globes with their parents. That year, their father won the Golden Globe for actor in a supporting role in a motion picture for his role in "Creed."
(Frazer Harrison / Getty Images)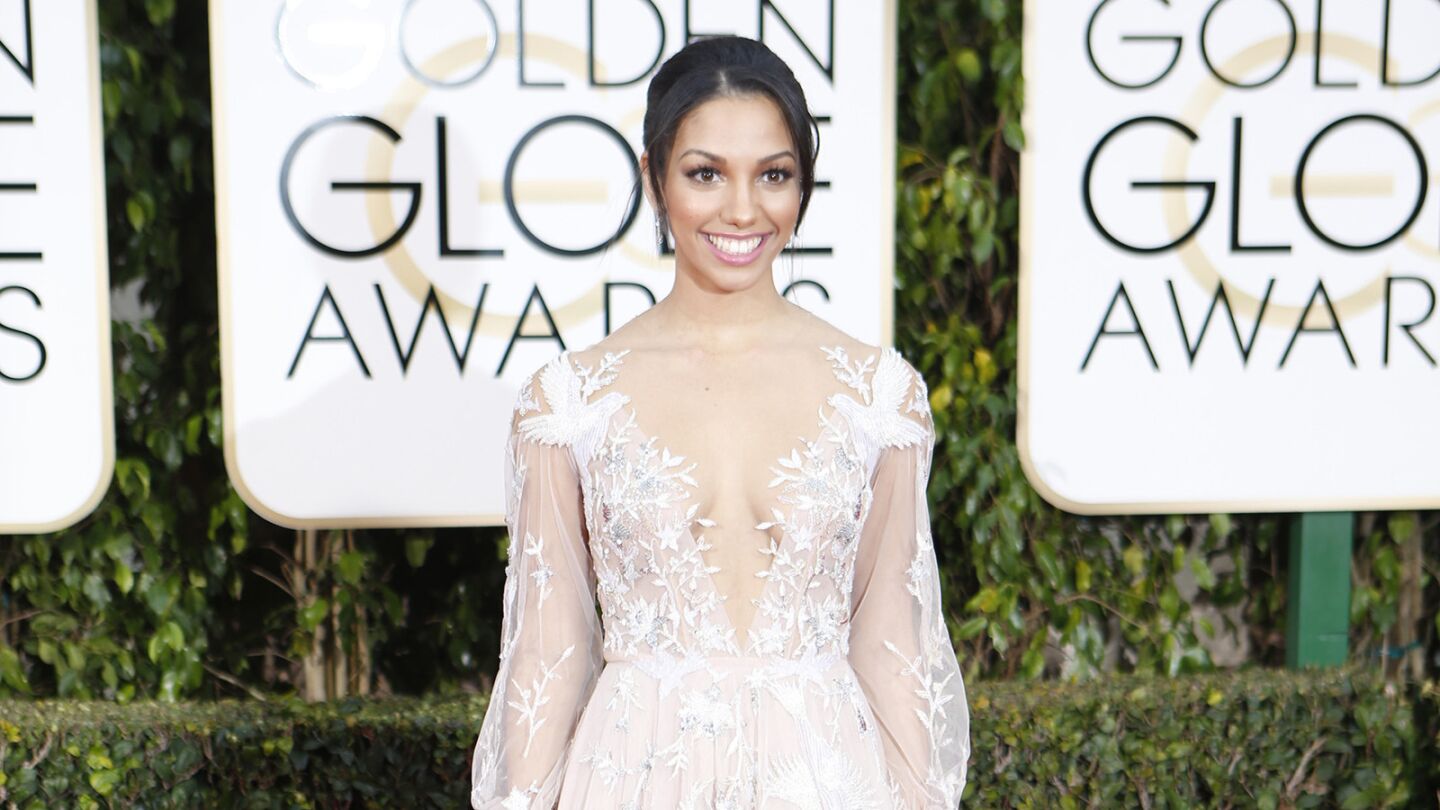 Like many celebrity daughters, Corinne made her debut at the Bal des Debutantes at L'Hotel de Crillon in Paris in November. But she grew accustomed to those flashing lights and beautiful ball gowns much earlier, when she accompanied her father to the 2005 Oscars. In between her studies at USC, the 21-year-old is pursuing a career as a model and actress.
(Wally Skalij / Los Angeles Times)
Greer landed her breakout role in the MTV comedy "Awkward." The Los Angeles native was a former beauty pageant contestant, emerging as Miss Teen Malibu in 2008 and 2009 and Miss Regional California Teen USA in 2011.
(Jay L. Clendenin / Los Angeles Times)
Despite Sosie's parents' efforts to dissuade her from acting, Sosie embraced a TV role in "The Closer." She later enrolled at Brown University to study musical theater and has since joined the cast of "Fiction in Photographs," a 2012 off-Broadway musical. (Michael Buckner / Getty Images for InStyle)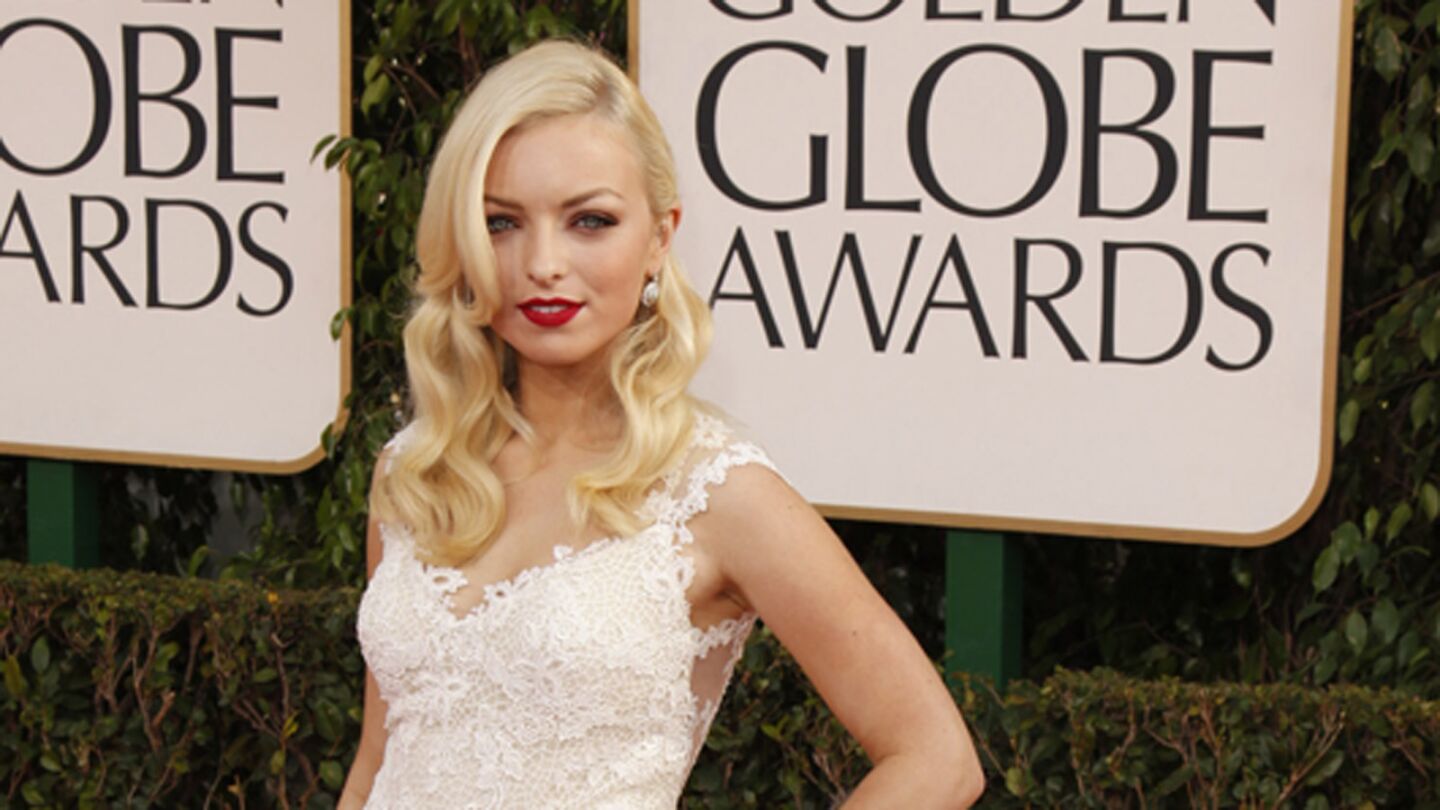 As a young girl, Francesca starred in movie roles alongside her parents. But it was her recurring spot on the 2012 E! reality series "Mrs. Eastwood and Company" that shot her to fame as an adventure-seeking, opinionated student at USC. (Kirk McKoy / Los Angeles Times)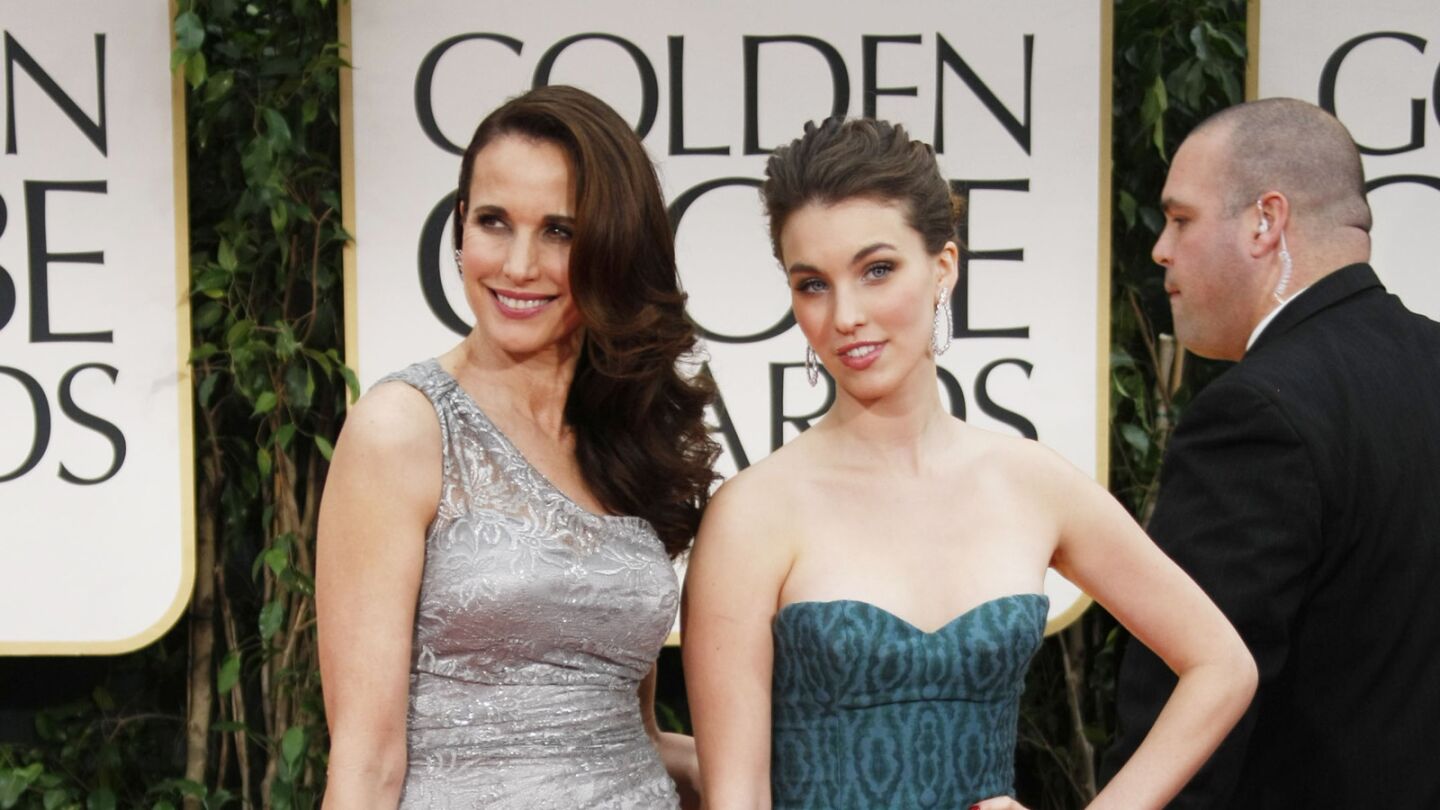 As Rainey was honored with the title, she wasn't far from making her acting debut in the comedic drama "Mighty Fine" (2012), opposite her real-life mother. Since then, the budding songstress and actress has appeared in both a movie short and a western fantasy film. (Allen J. Schaben / Los Angeles Times)
Gia had a bevy of acting credits before holding the title of Miss Golden Globe. The Manhattan native began her career at 13 in the film "Uncle Nino" (2003) opposite her father. She went on to appear on both big and small screens. (Robyn Beck/ AFP/Getty Images)

When Mavis was selected to become Miss Golden Globe, she boasted a resume with plenty of modeling kudos but without an acting credit. While she enrolled at Columbia University to study the acting craft, Mavis ultimately retreated to her true passion of horseback riding. (Frazer Harrison / Getty Images)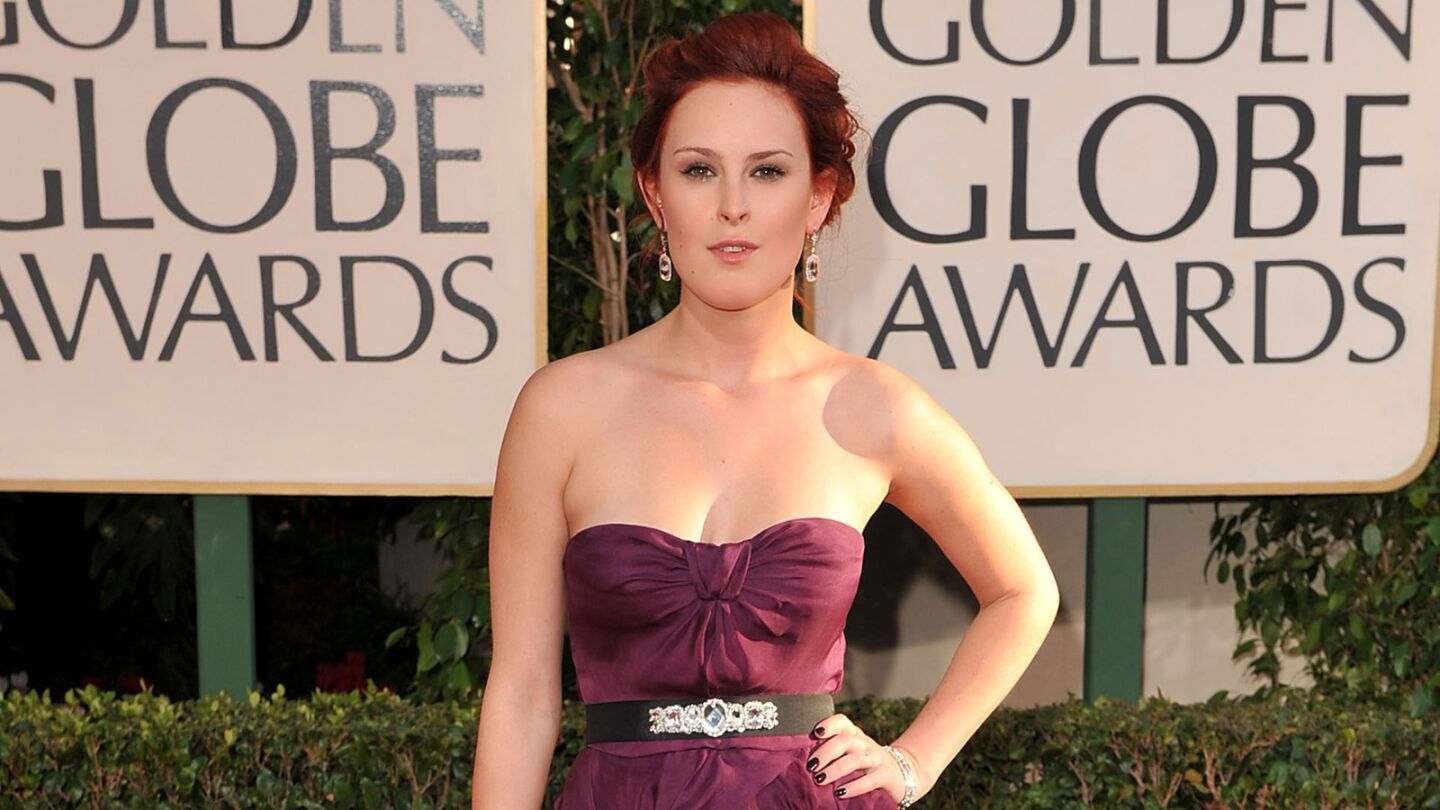 As the oldest Willis daughter, Rumer made her acting debut opposite her parents. The Kentucky native later dabbled in television. Rumer was originally slated to be Miss Golden Globe in 2008, but waited until the next year because of an industrywide writers strike. (Steve Granitz / WireImage / Getty Images)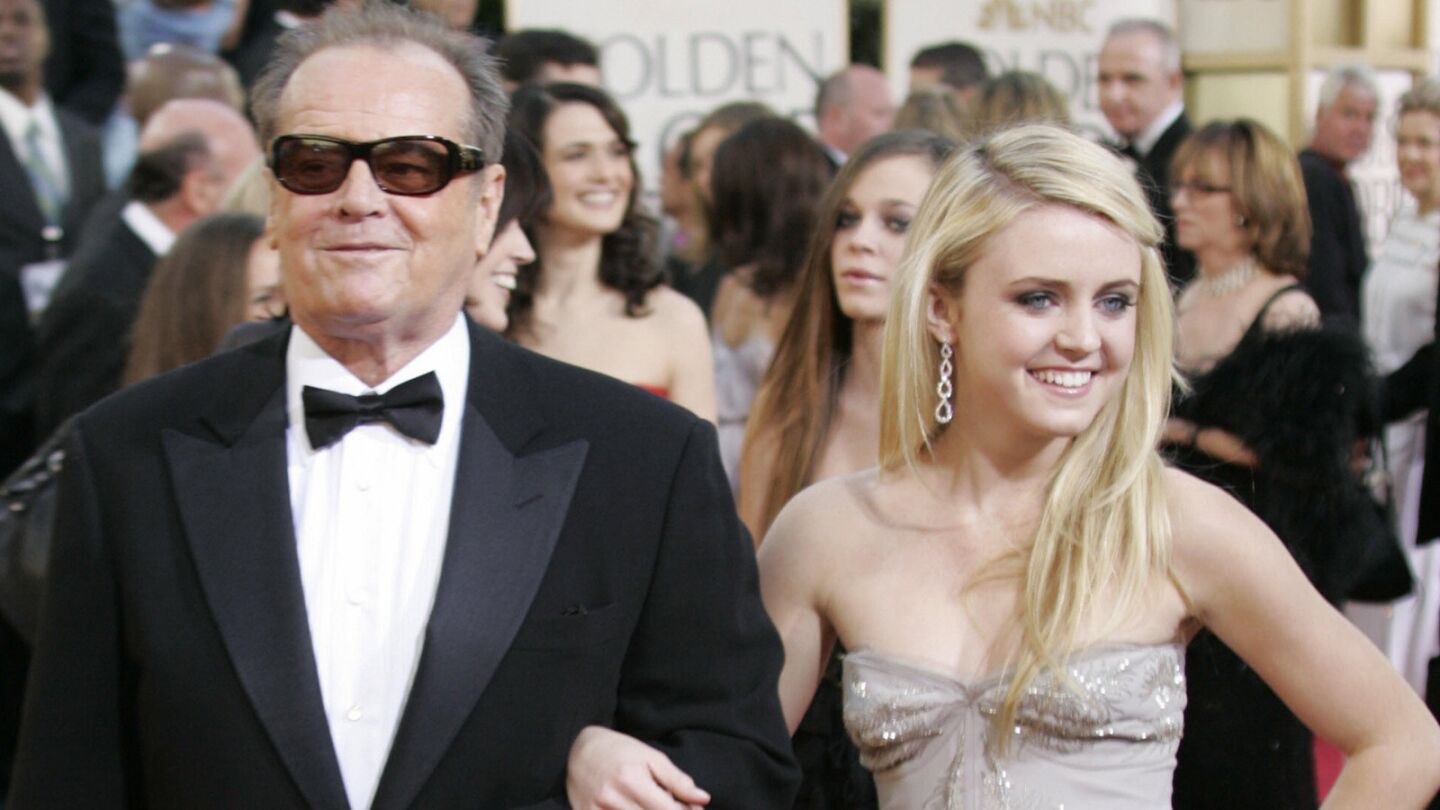 Lorraine landed her big break in her father's film "Something's Gotta Give" (2003), as the young girl in the market. She later starred in family-friendly movies and snagged a role in the sports biopic "Soul Surfer." (Hector Mata / AFP / Getty Images )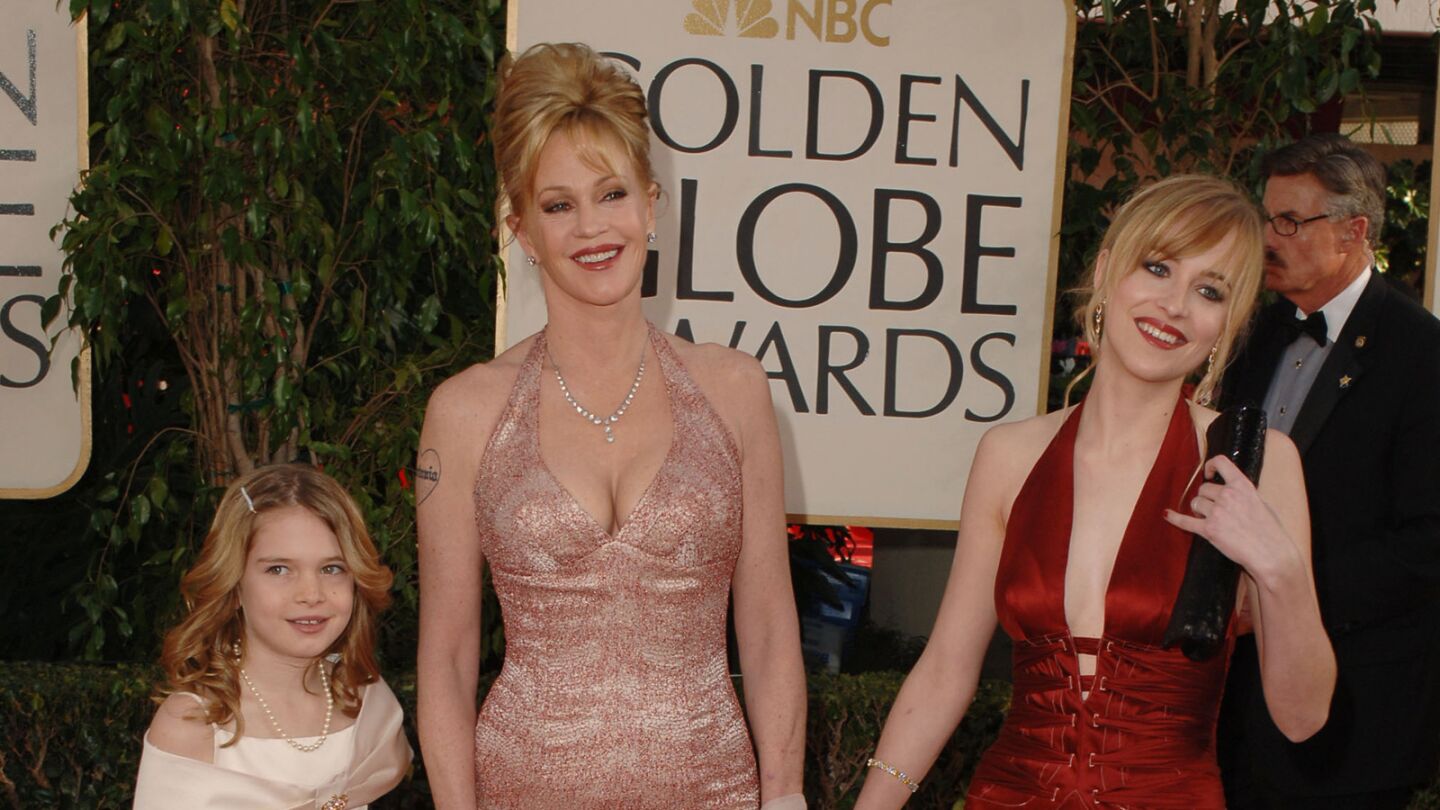 Dakota was the first second-generation Miss Golden Globe ever; her mother held the honor in 1975. She made her film debut in "Crazy in Alabama" (1999). Her big break arrives in E.L. James' 2015 adaptation of the erotic novel "Fifty Shades of Grey." (SGranitz / WireImage / Getty Images)
Kathryn was the first of Clint's daughters to be crowned Miss Golden Globe. Her younger half-sister, Francesca, earned the title eight years later. Kathryn's film and television acting resume remains sparse. (Steve Granitz Archive 1/WireImage)
Before becoming Miss Golden Globe, Lily starred in "The Baby-Sitters Club" (1995) and in her father's film "The Postman" (1997). The Los Angeles native did not return to acting afterward. Instead, she took a liking to music and has cultivated a skill set as a singer-songwriter. (Carlo Allegri / Getty Images)
Freddie Prinze Jr., son of the late comedian Freddie Prinze, who killed himself when his son Freddie Jr. was 10 months old. Prinze Jr. is now 19 yrs old and a young actor who appears in an upcoming film, "To Gillian on her 37th Birthday."
(Kirk McKoy / Los Angeles Times)