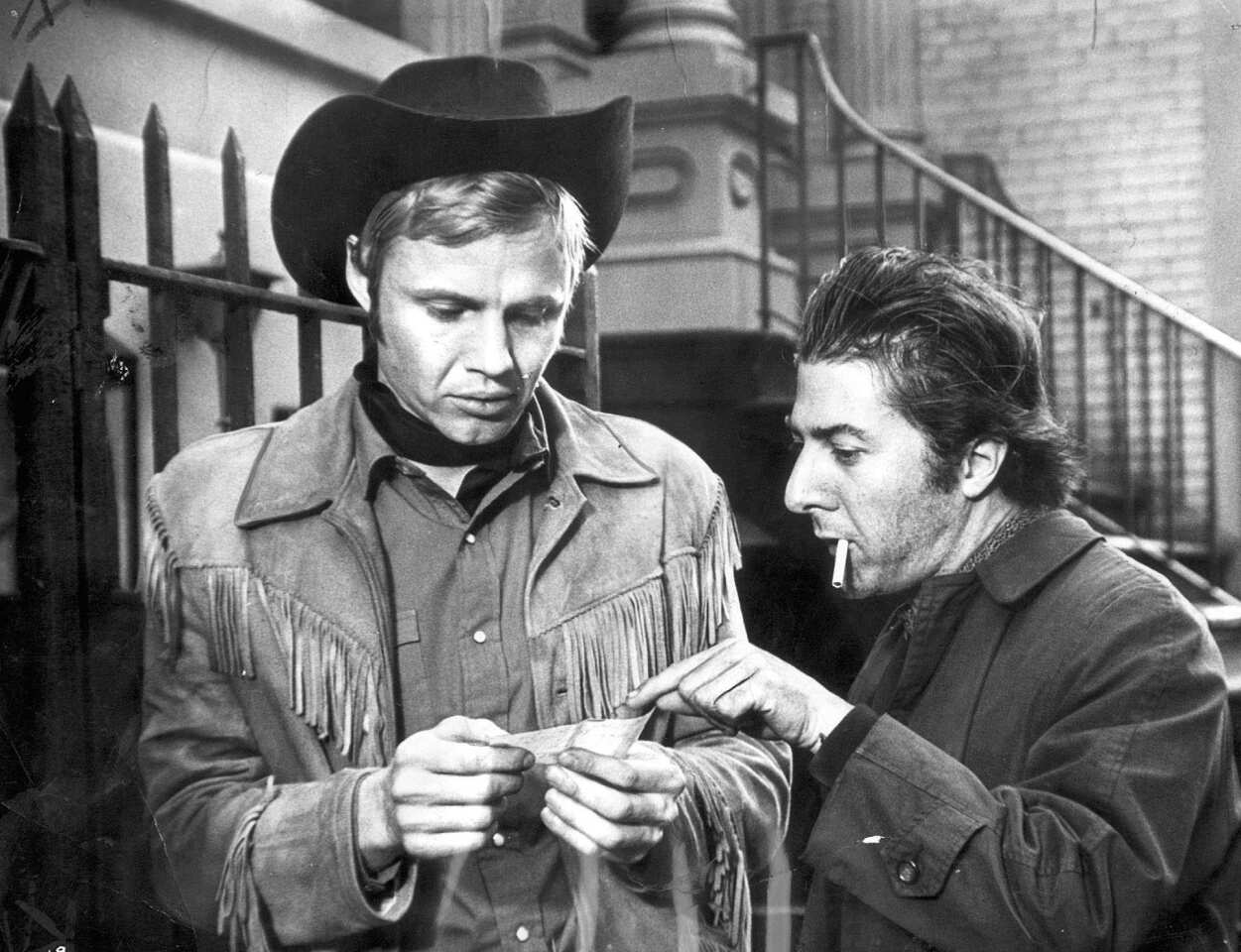 10 Images
NC-17 films: Why they got the rating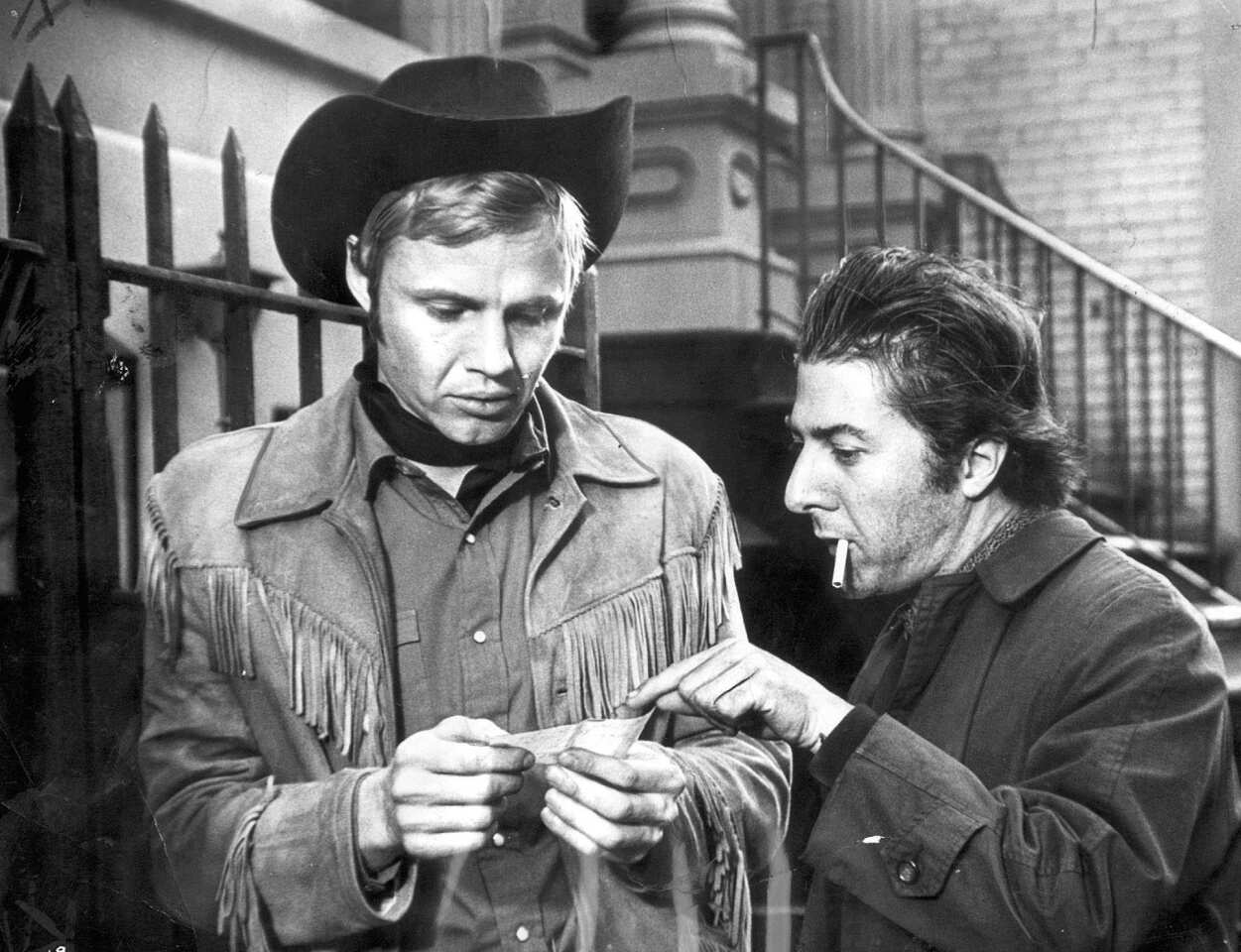 Box office:
$44,785,053
The only X-rated film to win an Academy Award for best picture, John Schlesinger's "Midnight Cowboy" (based on James Leo Herlihy's novel) starred then-newcomer Jon Voight, left, as a prostitute in New York City and Dustin Hoffman as his friend, an ailing thief.
"We felt the X rating was the correct rating for it," the film's producer Jerome Hellman
told the L.A. Times
in 1992. "X in those days did not mean pornography." After "Midnight Cowboy" won three Oscars (and was nominated for four more), it was re-rated R.
"The great thing about 'Midnight Cowboy' is that we didn't question what we were doing," Schlesinger
told the Philadelphia Inquirer
when the film was re-released in 1994. "We just did it with a total feeling of confidence and freedom. We didn't think, 'Oh, we're being very groundbreaking on this.' I just made the film the way I wanted to."
MORE:
'Midnight Cowboy' and the very dark horse its makers rode in on
|
Obituary
(United Artists)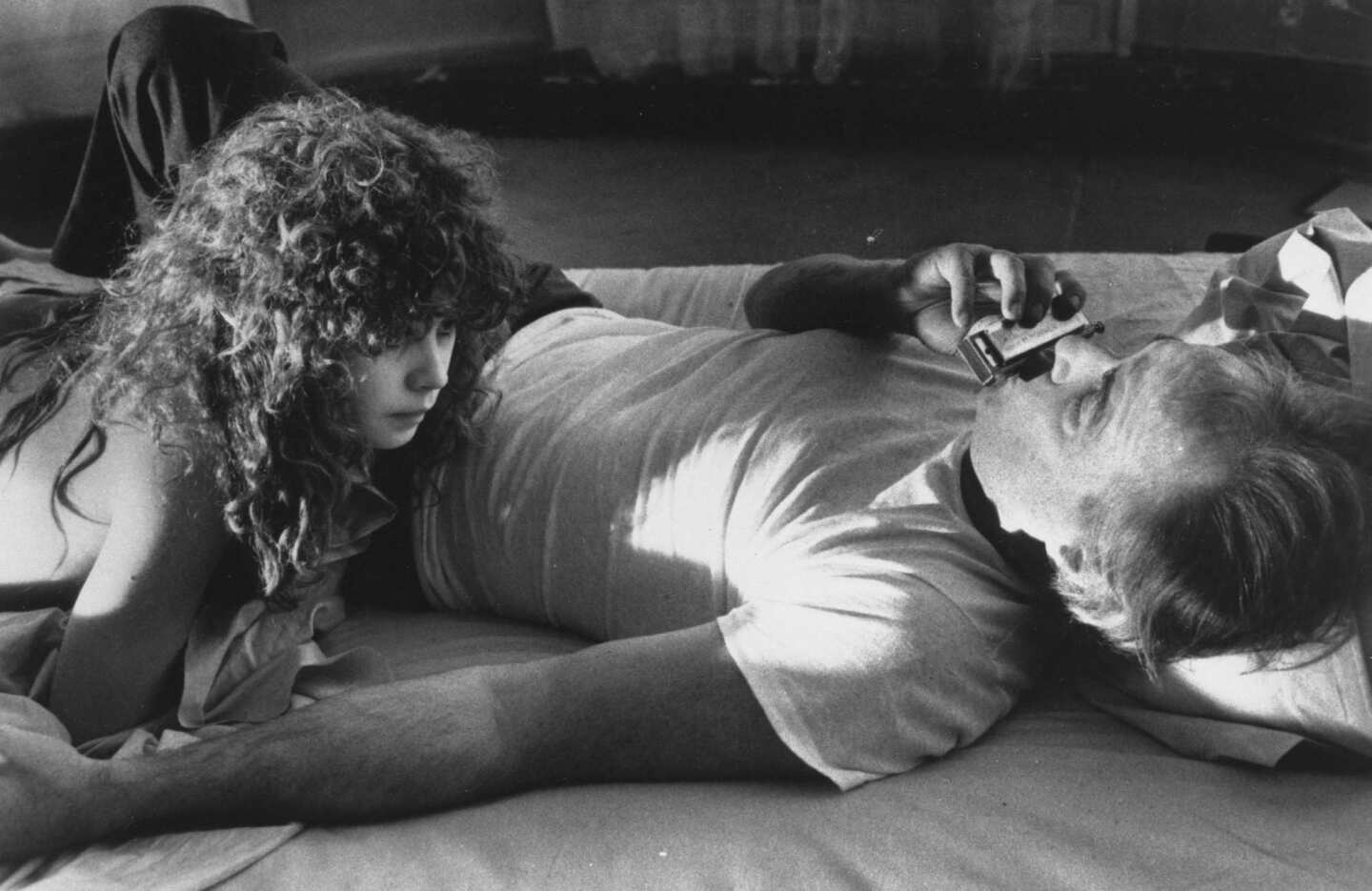 Box office:
$36 million, or $225 million today
Marlon Brando was nominated for an Oscar for his role as an American widower whose wife had committed suicide. Maria Schneider, a 1970s sexual icon, played a carefree Parisian engaged to marry a pompous young filmmaker. Brando's Paul and Schneider's Jeanne meet at an apartment for rent, have a quick sexual encounter and decide to meet there again for anonymous encounters -- they know nothing about each other, including each other's name. An explicit sex scene involving butter earned the film the X rating and was not part of the original script.
Critic Pauline Kael called it "a landmark in movie history"
and critic Roger Ebert said it was "one of the great emotional experiences of our time," but the film was banned in a number of countries for its sexuality and nudity.
In her later years, Schneider expressed regret about appearing in the film, saying "I felt a little raped" by Marlon Brando and director Bernardo Bertolucci.
MORE:
'Last Tango in Paris' actress Maria Schneider had a turbulent life
|
Obituary
(United Artists / Associated Press)
Box office:
$20,350,754
Controversy surrounded the opening of Paul Verhoeven's 1995 "Showgirls," the first NC-17 movie to be given wide release in mainstream theaters. The film, which was widely panned but has since become a cult favorite, starred Gina Gershon as Cristal, the star of a Las Vegas casino's topless show, and Elizabeth Berkley as Nomi (above), a new-in-town stripper who uses any means necessary to become a star showgirl.
"Showgirls" earned its MPAA rating for "nudity and erotic sexuality throughout, and for some graphic language and sexual violence," but Los Angeles Times critic Kenneth Turan
wrote in his review
that all the hubbub was for naught: "First off, this nominally risque story ... has somehow managed to make extensive nudity exquisitely boring. Then it has bested some stiff competition to set new low standards for demeaning treatment of women on film. ... Of all the opportunities 'Showgirls' missed, the saddest one is the inability to make good use of its NC-17 rating by turning out a genuine piece of erotica or even good hearty trash."
PHOTOS:
Stripper movie classics
(Murray Close / United Artists)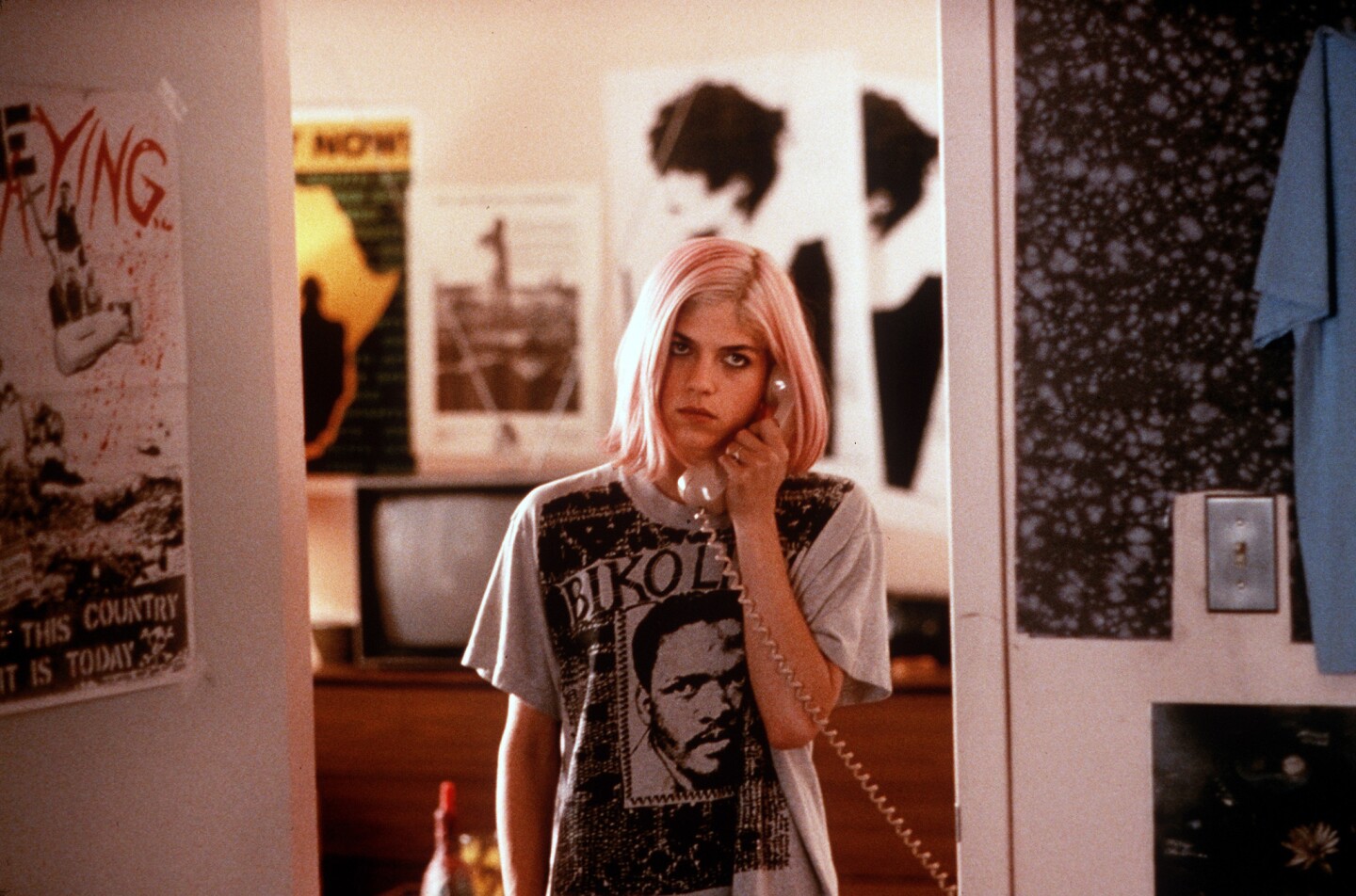 Box office:
$921,445
The Todd Solondz film starring Selma Blair, John Goodman and Paul Giamatti is in two parts, one titled "Fiction" and the other "Non-Fiction." The former features Blair and centers on a college creative writing teacher who has affairs with his students. The latter deals with a high school student and his family as he applies for college. A scene involving Blair, above, and actor Robert Wisdom was initially considered too violent. Defenders of the MPAA noted that the number of thrusts was the decisive factor; critics asserted that the raters may have influenced by the fact that the sex was taking place between an older black man and a young white woman.
As it turned out, Solondz had a clause in his contract that allowed him to release the movie with the scene intact, providing enough black bars were placed over the anatomy to allow the revised film to receive an R.
(John Clifford / Fine Line Features)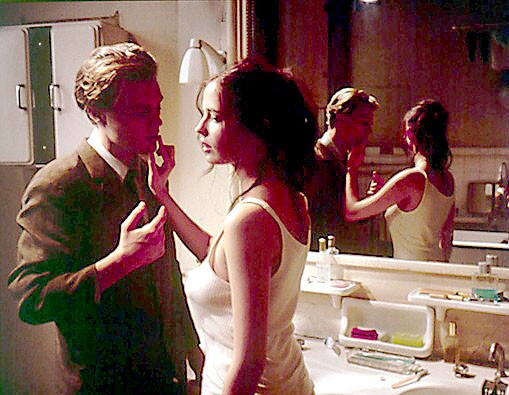 Box office:
$2,532,228
Bernardo Bertolucci -- the Italian director of the 1973 X-rated box office hit "Last Tango in Paris" -- enjoyed another success with 2003's arthouse drama "The Dreamers," which was rated NC-17 "for nudity and explicit sexuality." The film, based on Gilbert Adair's novel "The Holy Innocents," follows an American student (Michael Pitt, left) in Paris during the 1968 student riots. He falls in love and becomes sexually involved with a sister (Eva Green, right) and brother (Louis Garrel) who share an intimate, incestuous relationship.
MORE:
'The Dreamers': NC-17 comes out from hiding
(Severine Brigeot / Fox Searchlight)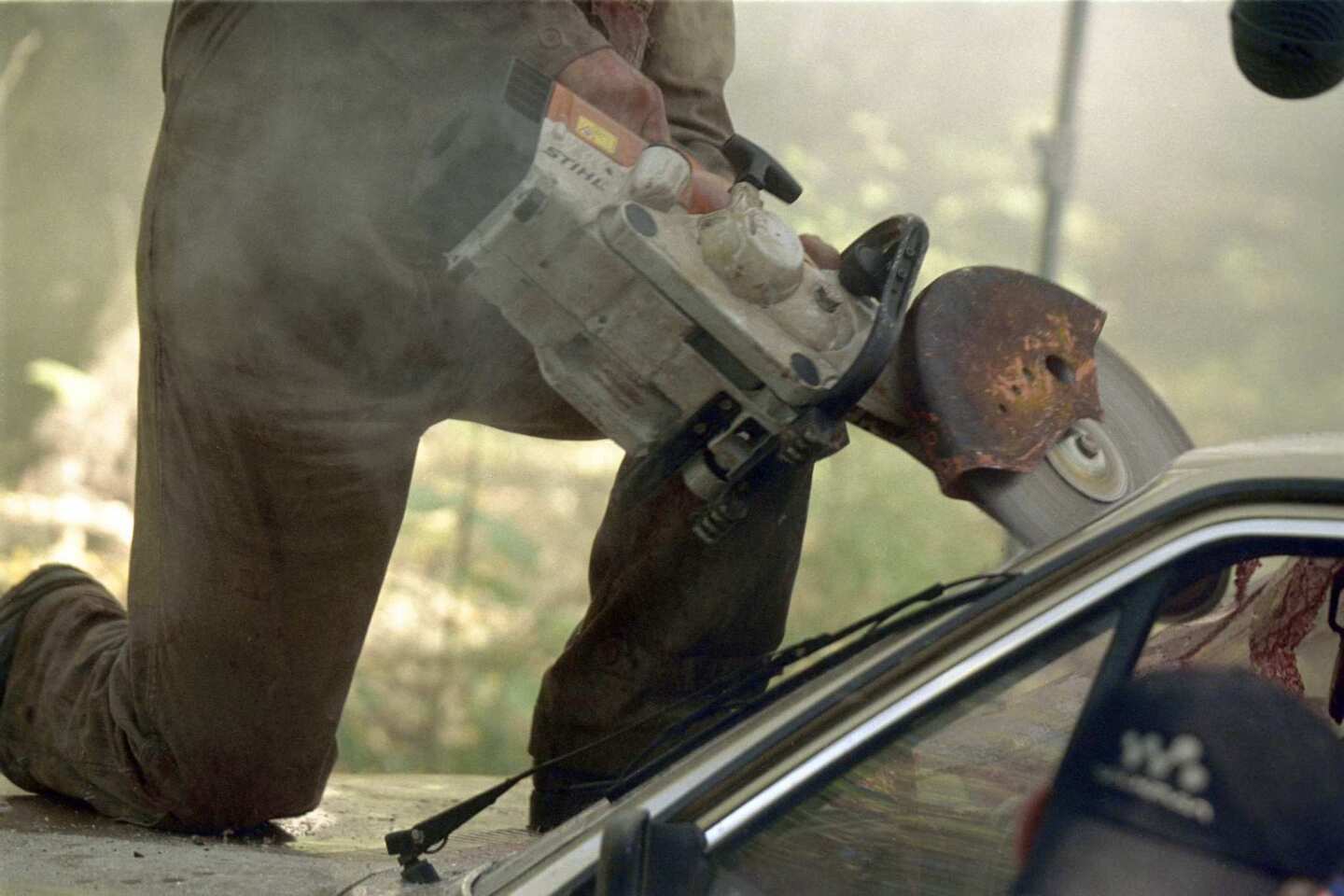 Box office:
$3,681,066
Lionsgate chose to release Alexandre Aja's French horror film called "High Tension" as NC-17 instead of unrated during a brief 2004 renaissance of the rating. The story of two friends fighting off a killer (Philippe Nahon) in the French countryside has minimal dialogue after the opening segment -- perhaps only 10 minutes in all. The action is told from the vantage point of Marie (Cecile De France), who, having escaped from the man's clutches, is trying to save Alex (Maiwenn), whom the killer has kidnapped. Some of the more violent scenes were trimmed -- though not removed.
"We feel it's important to establish a legitimate adult rating," said Tom Ortenberg, president of Lions Gate Releasing. "If the MPAA won't do it, we'll do it for them. By refusing to use its tremendous lobbying power to lean on newspapers and theaters [resistant to showing or promoting NC-17 material], the organization has marginalized the designation."
The film was originally rated NC-17 in the U.S. for strong graphic violence. But a few graphic shots were cut from the final version and it was later given an R rating, but the NC-17 version was still shown in some theaters.
More:
NC-17 comes out from hiding
|
Mixing a new kind of message
(Toni Salabasev / Lionsgate Films)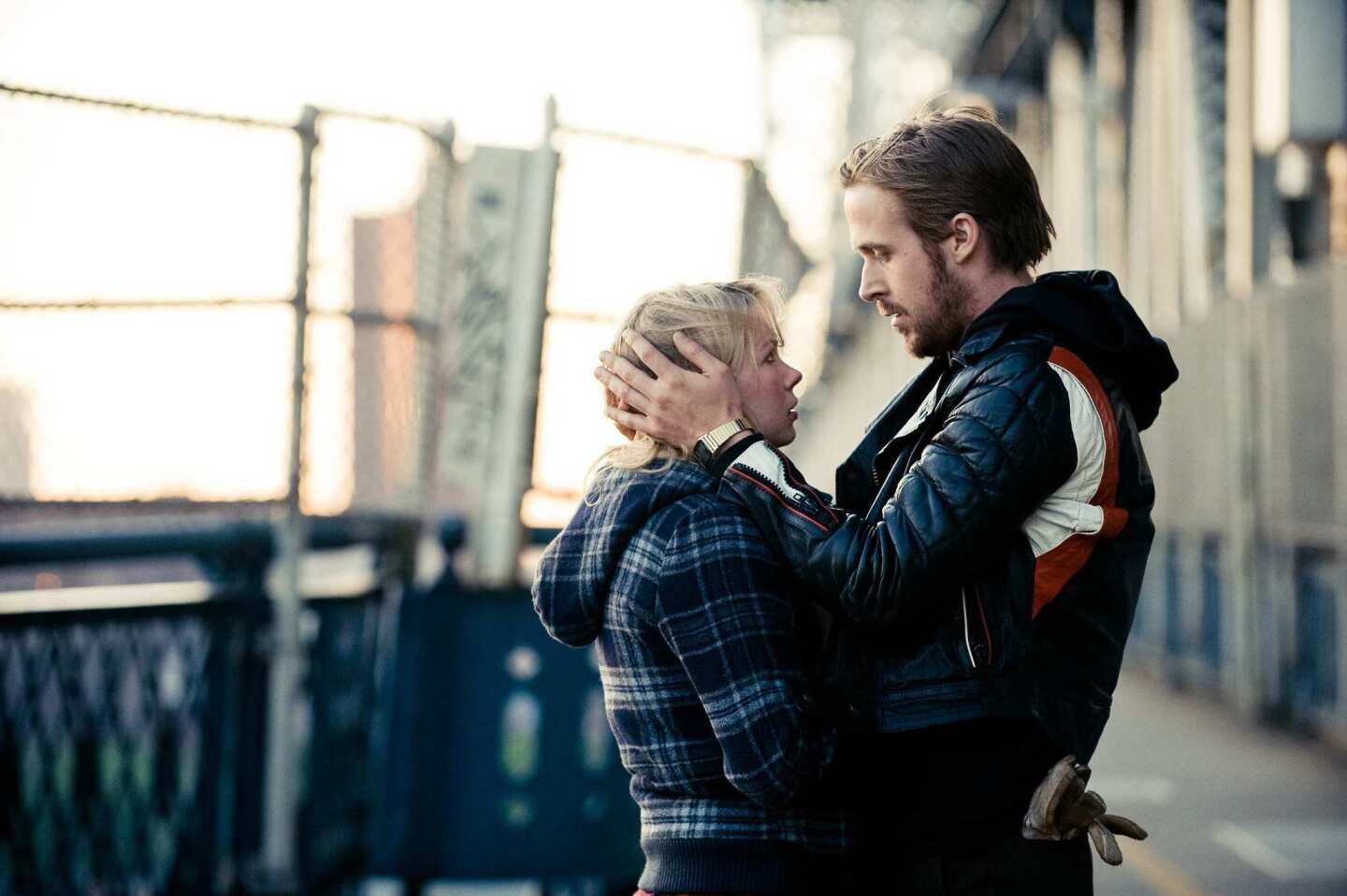 Box office:
$9,706,328
When the MPAA handed Derek Cianfrance's romantic drama "Blue Valentine" an NC-17 rating for an oral sex scene containing no nudity, the director immediately pointed out a double standard; earlier that year, "Black Swan," which contained an oral sex scene of equal duration, received an R rating.
"I don't have an answer for why that movie ["Black Swan"] would be OK and ours wouldn't,"
Cianfrance said at the time
, calling the NC-17 rating "a form of censorship." "There's not an ounce of skin, and it's not gratuitous in any way. I'm confused and baffled."
Eventually, an MPAA appeals board overturned the rating, downgrading it to an R, and the film earned Michelle Williams, left, an Oscar nod.
MORE:
Two films, two sex scenes, two different ratings
|
'Blue Valentine' wins MPAA appeal, will be released as an R-rated film
|
Review
(The Weinstein Company)
Box office:
$3,909,002
Steve McQueen's Golden Globe-nominated film follows a sex addict (played by Michael Fassbender, right) struggling to find emotional connection. The MPAA gave "Shame" the NC-17 marker for "some explicit sexual content," but some critics speculated that the film's exploration of the dark nature of addiction also factored heavily into the rating.
"Recorded in explicit but never pornographic detail, this is some of the most joyless sex ever put on screen, a compulsion to climax in which emotional connection plays no part," Los Angeles Times critic Kenneth Turan
wrote in his review
. "It's the fixation of a tortured individual aghast at the self-destructiveness of his addiction but unable to change his actions or escape the shame they cause."
MORE:
Fox Searchlight handles NC-17 rated 'Shame' with care
(Fox Searchlight)
Box office:
$431,200
William Friedkin, best known for directing "The French Connection" and "The Exorcist," attempted a comeback with "Killer Joe," an ultra-violent film starring Matthew McConaughey, above, as a hit man hired by a man (Emile Hirsch) to kill his mother for the insurance money. The movie earned its MPAA NC-17 rating for "graphic, disturbing content involving violence and sexuality and a scene of brutality."
In the film's opening scene, Gina Gershon's character opens the door wearing only "a shirt and a snarl," writes Los Angeles Times critic Betsy Sharkey in
her review of the film
. "That sets the tone of all that follows. It is also one of the full-frontal shots that helped earn 'Killer Joe' its NC-17 rating, along with a good deal of extreme violence, though I'd bet the sexually twisted subtext is what sealed the NC deal."
MORE:
Did NC-17 rating stop moviegoers from seeing 'Killer Joe'?
(LD Entertainment)