37 Images
NYFF 2013: The scene
Actors Rooney Mara, left, Joaquin Phoenix and Amy Adams attend the 51st annual New York Film Festival closing night screening of "Her." (Evan Agostini / Invision / AP)
Actress Amy Adams attends the 51st annual New York Film Festival closing night screening of "Her." (Evan Agostini / Invision / AP)
Actress Olivia Wilde attends the 51st annual New York Film Festival closing night screening of "Her." (Evan Agostini / Invision / AP)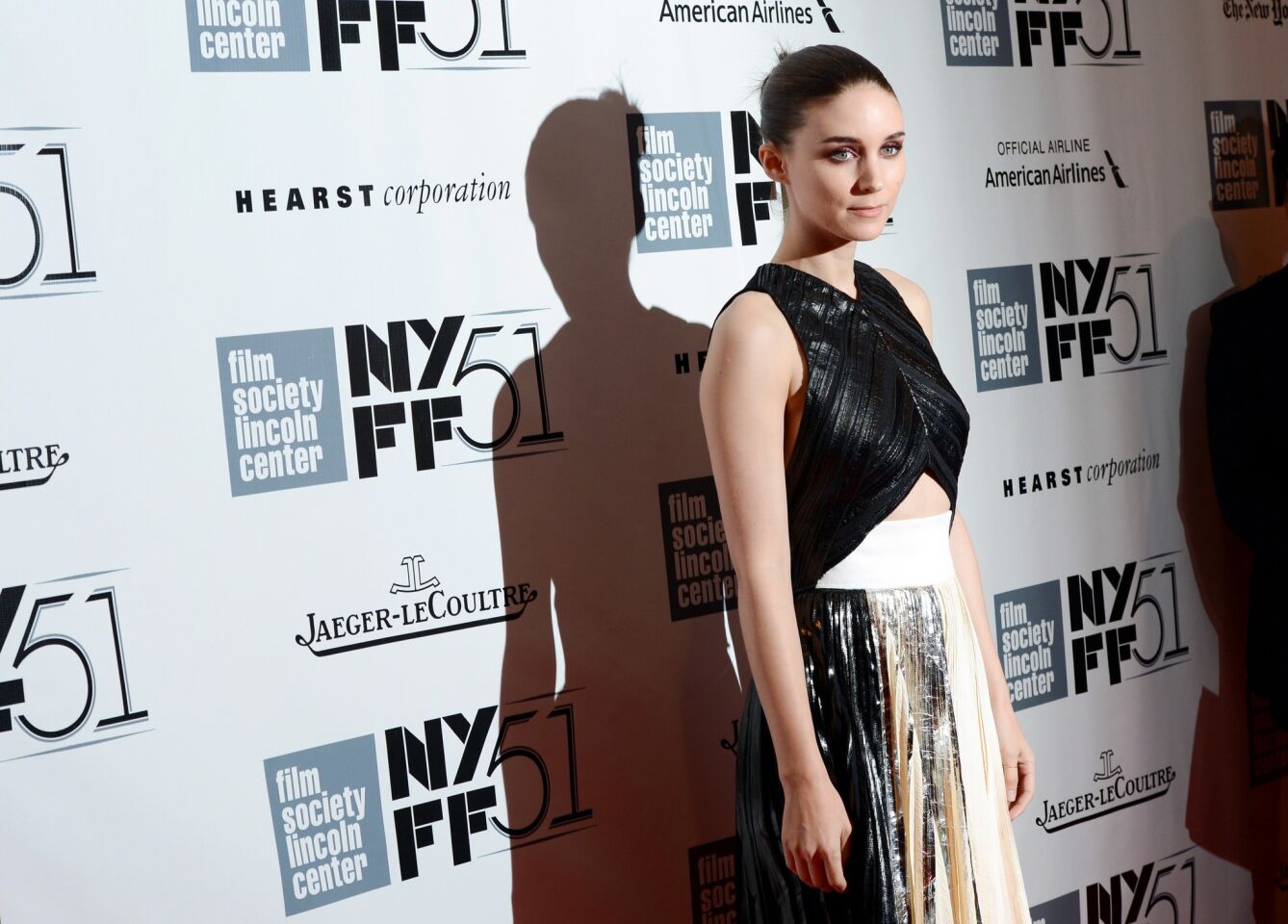 Actress Rooney Mara attends the 51st annual New York Film Festival closing night screening of "Her." (Evan Agostini / Invision / AP)
Actress Tilda Swinton attends a screening of "Only Lovers Left Alive" during the 51st annual New York Film Festival. (Evan Agostini / Invision / AP)
Director-actor Ralph Fiennes speaks onstage at the Gala Tribute to Ralph Fiennes during the 51st New York Film Festival. (Stephen Lovekin / Getty Images)
Actress Parker Posey attends the "Dazed and Confused" 20th anniversary screening during the 51st New York Film Festival. (Jamie McCarthy / Getty Images)
Actor Anthony Rapp attends the "Dazed and Confused" 20th anniversary screening during the 51st New York Film Festival. (Jamie McCarthy / Getty Images)
Director-designer Agnes B. speaks during the New York Film Festival "Director Agnes B., "My Name Is Hmmm..." panal discussion during the 51st New York Film Festival. (Jemal Countess / Getty Images)
Robert Redford attends the "All Is Lost" premiere during the 51st New York Film Festival. Redford stars as a man lost at sea in the adventure film. (Jemal Countess / Getty Images)
Actress Connie Britton attends the "All Is Lost" premiere at the New York Film Festival. (Jemal Countess / Getty Images)
Actor Zachary Quinto attends the New York Film Festival screening of "All Is Lost." Robert Redford is the sole actor in the J.C. Chandor movie.
(Charles Sykes / Invision / AP)
Actor Bruce Dern and his daughter, actress Laura Dern, attend the "Nebraska" premiere at the film fest. Bruce Dern stars as Woody Grant in the movie. (Astrid Stawiarz / Getty Images)
Actor Will Forte attends the "Nebraska" premiere during the 51st New York Film Festival. Forte plays an estranged son in the film.
(Jemal Countess / Getty Images)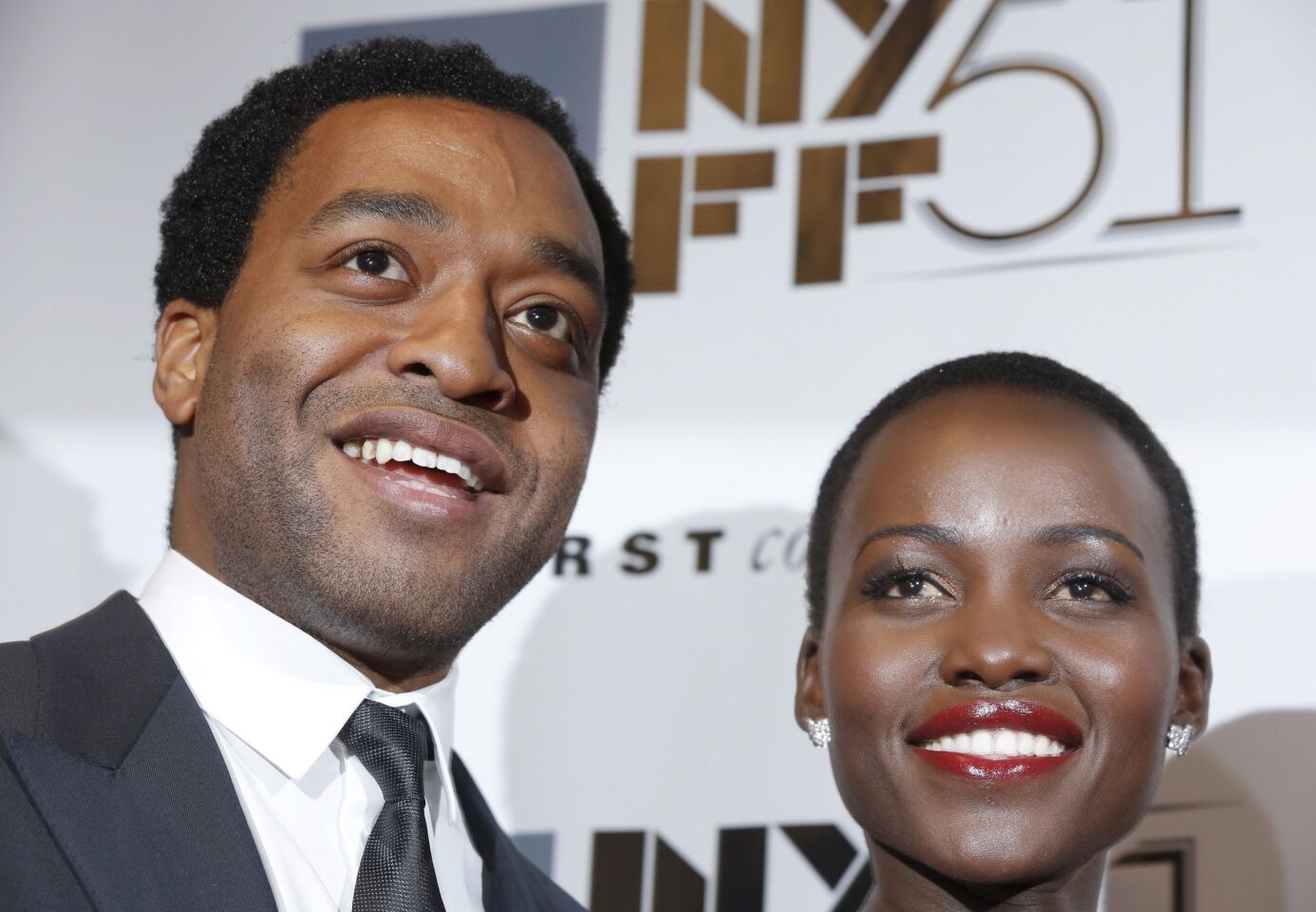 Actor Chiwetel Ejiofor and actress Lupita Nyong'o attend the "12 Years a Slave" premiere during the 51st New York Film Festival. Ejiofor stars in the new film by director Steve McQueen. (Jemal Countess / Getty Images)
Actress Sarah Paulson attends the "12 Years a Slave" premiere. (Jemal Countess / Getty Images)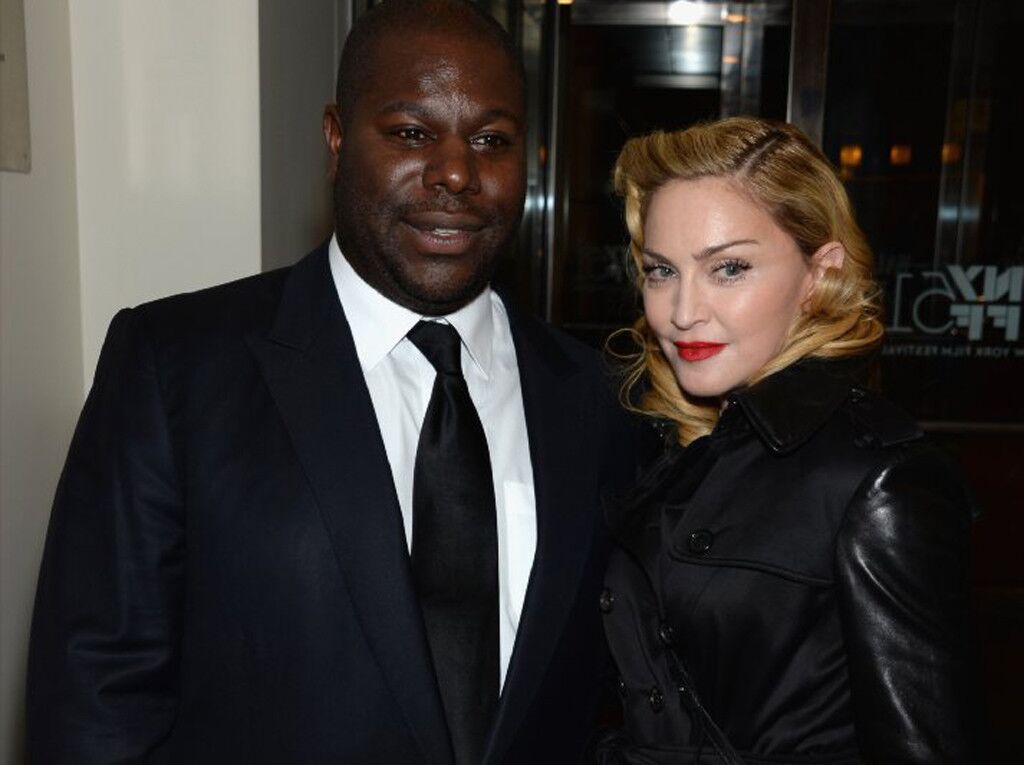 Director Steve McQueen and Madonna attend the "12 Years a Slave" premiere. (Dimitrios Kambouris / Getty Images)
Actress Alfre Woodard attends the premiere of "12 Years a Slave" at the festival. (Jemal Countess / Getty Images)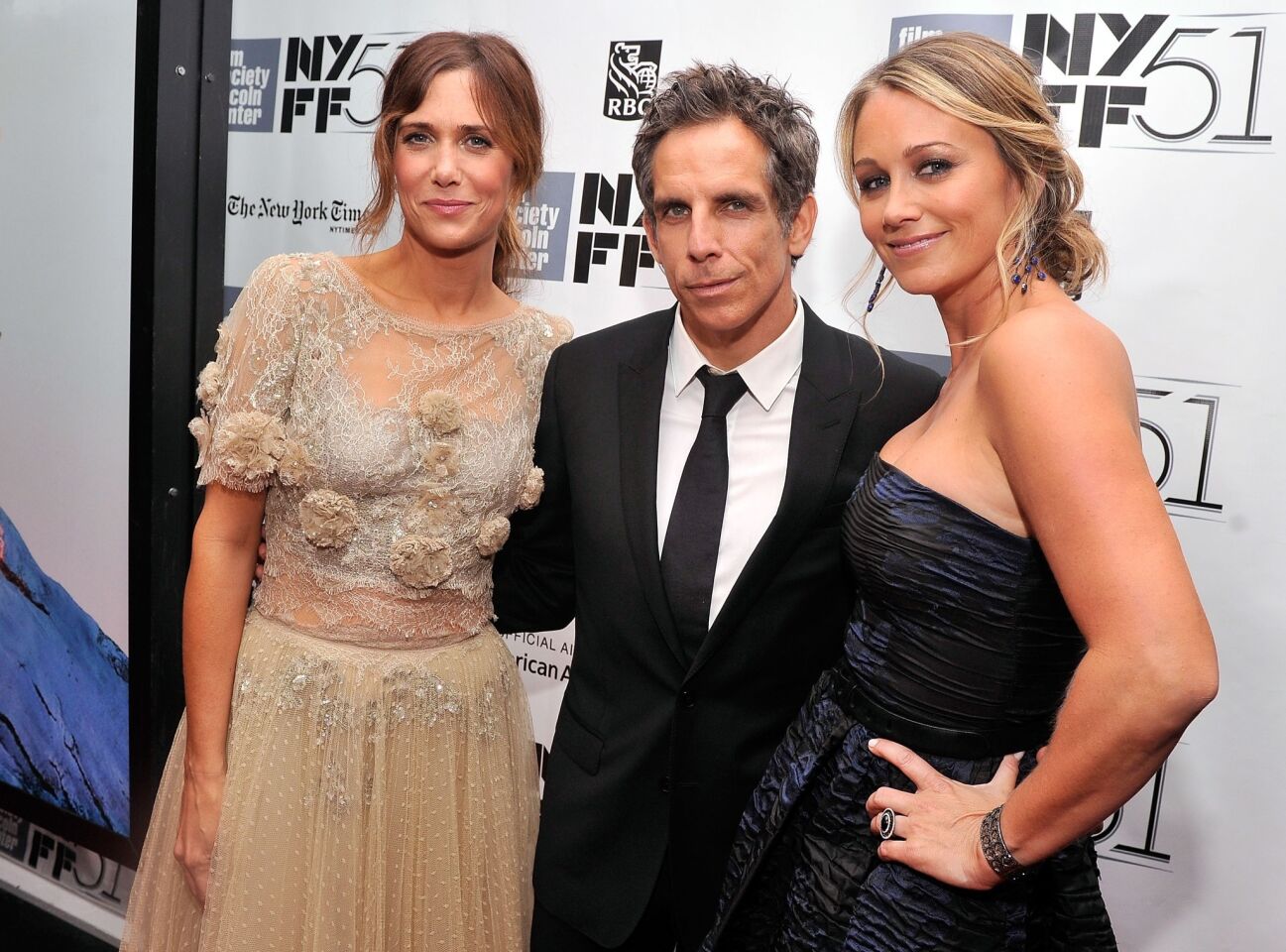 Kristen Wiig, left, Ben Stiller and Christine Taylor attend the Centerpiece gala presentation of "The Secret Life Of Walter Mitty" during the 51st New York Film Festival. (Stephen Lovekin / Getty Images)
Actor Adam Scott attends the Centerpiece gala presentation of "The Secret Life Of Walter Mitty" during the 51st New York Film Festival. (Mike Coppola / Getty Images)
Actor Sean Penn attends the New York Film Festival premiere of "The Secret Life of Walter Mitty." (Charles Sykes / Invision/Associated Press)
Actor Joaquin Phoenix attends the "Immigrants" premiere during the 51st New York Film Festival City. (Robin Marchant / Getty Images)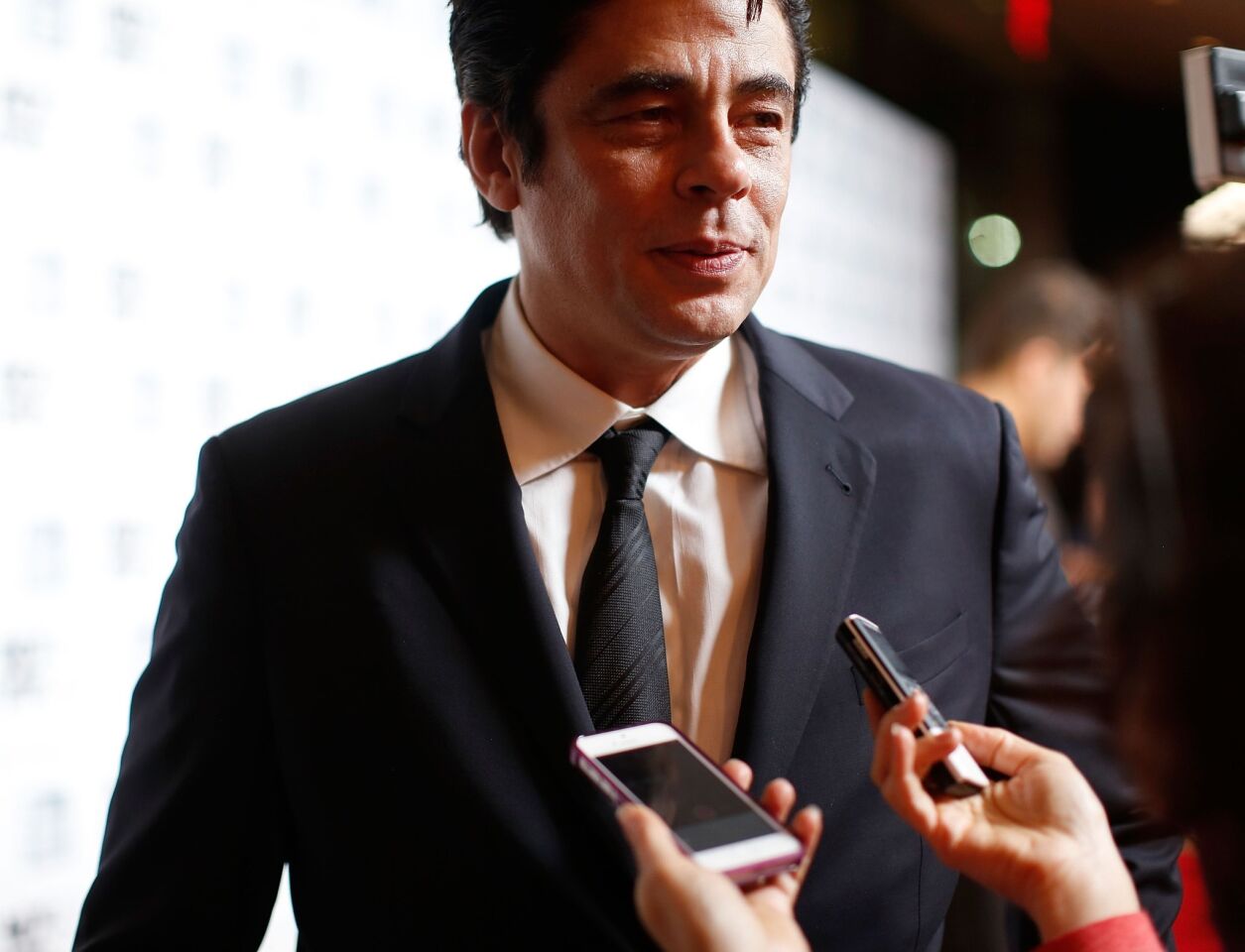 Actor Benicio del Toro speaks to the media at the premiere of "Jimmy P: Psychotherapy of a Plains Indian" during the 51st New York Film Festival. (Jemal Countess / Getty Images)
Director Fernando Eimbcke attends the premiere of "Jimmy P: Psychotherapy of a Plains Indian" at the 51st New York Film Festival. (Jemal Countess / Getty Images)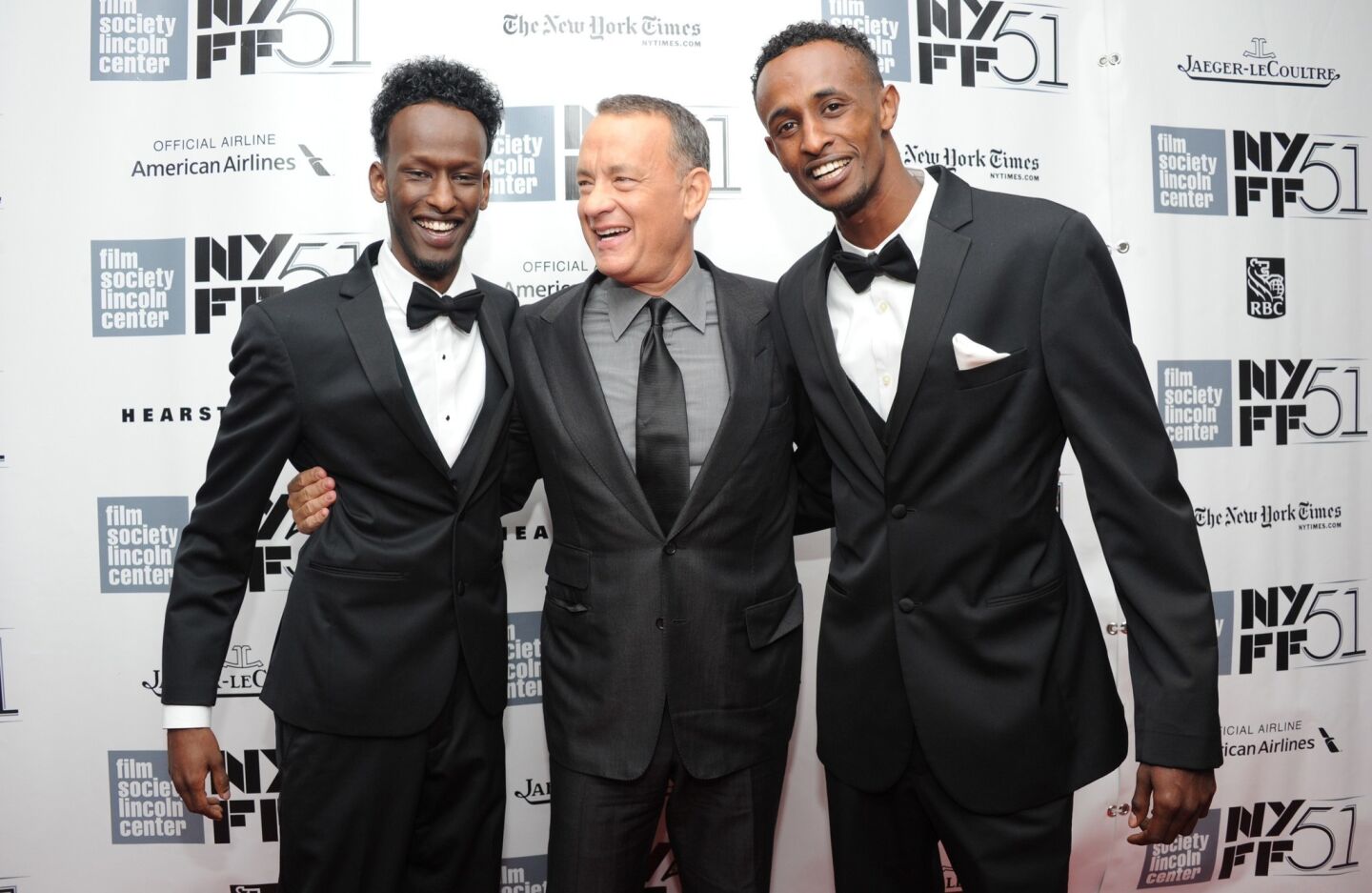 Actors Mahat M. Ali, from left, Tom Hanks and Faysal Ahmed attend the opening night gala world premiere of "Captain Phillips" during the 51st New York Film Festival. (Jamie McCarthy / Getty Images)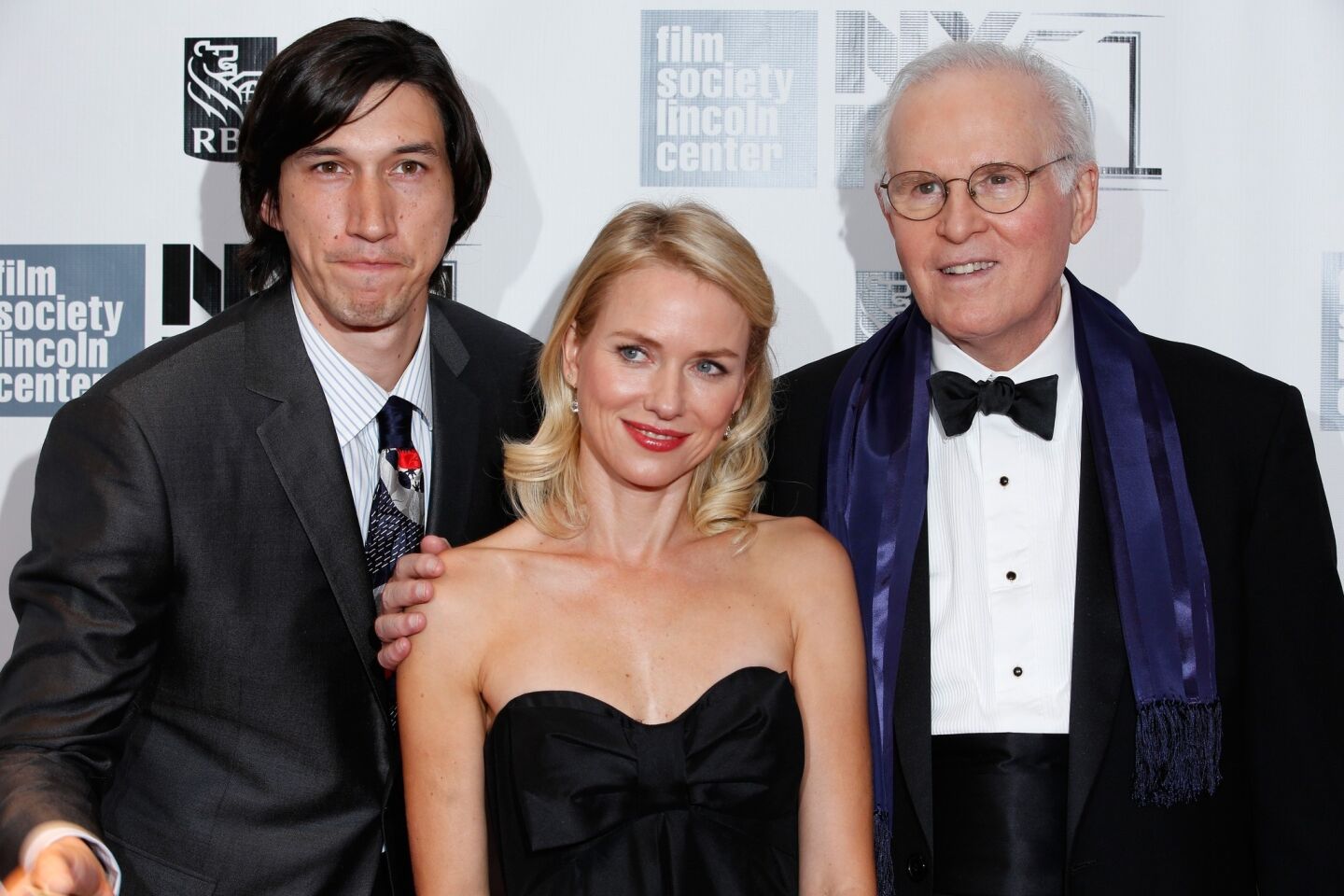 Actors Adam Driver, left, Naomi Watts and Charles Grodin attend the opening night gala world premiere of "Captain Phillips" at the New York Film Festival. (Jemal Countess / Getty Images)
Actress Lindsay Duncan and actor Jeff Goldblum attend the "Le Week-End" premiere during the 51st New York Film Festival. (Jemal Countess / Getty Images)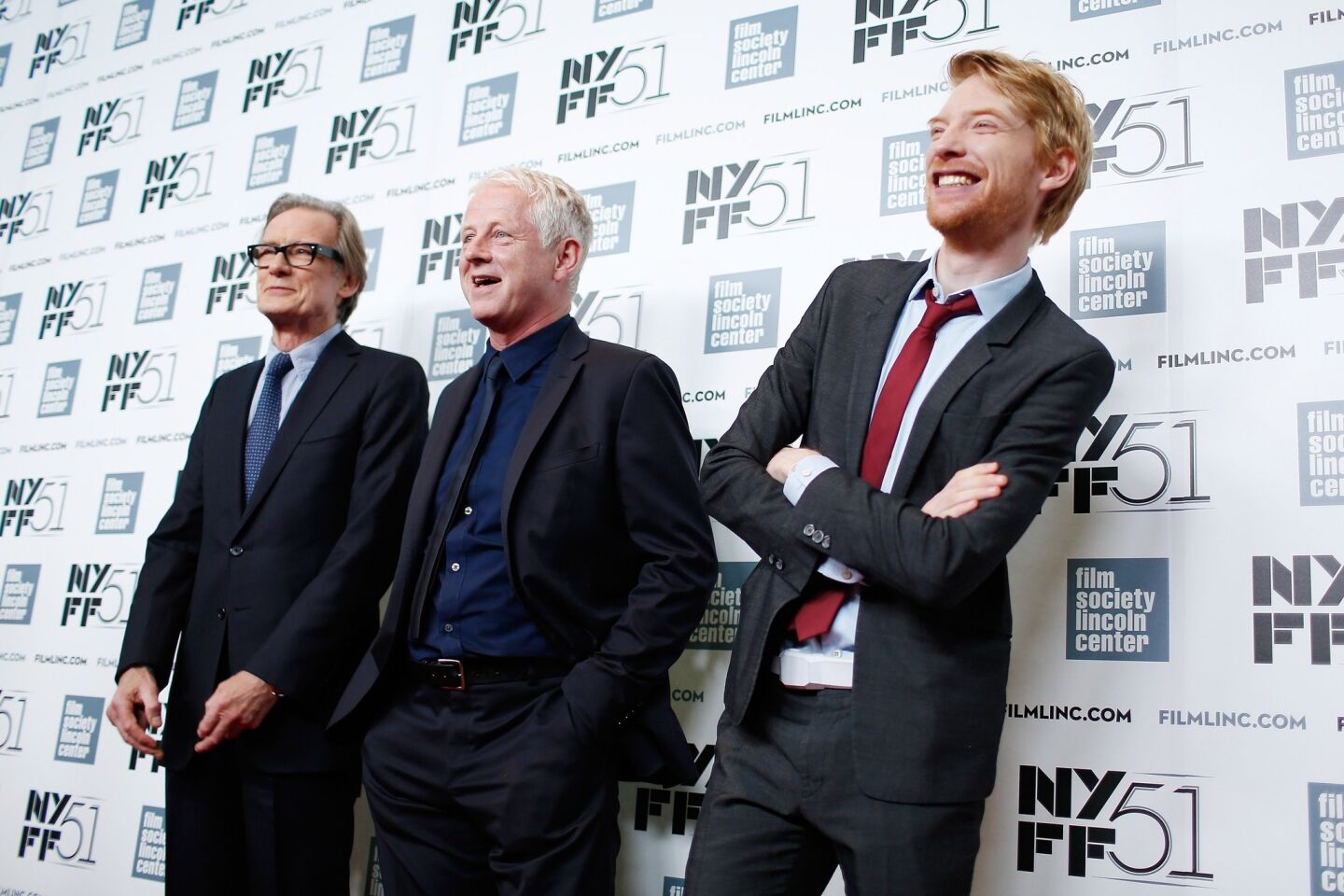 Actor Bill Nighy, from left, filmmaker Richard Curtis and actor Domhnall Gleeson attend the "About Time" premiere during the 51st New York Film Festival. (Jemal Countess / Getty Images)
Actress Isabelle Huppert, left, and director Catherine Breillat attend the "Abuse Of Weakness" premiere during the 51st New York Film Festival. (Taylor Hill / Getty Images)
Cate Blanchett speaks onstage at the gala tribute to the actress during the 51st New York Film Festival. (Michael Loccisano / Getty Images)
Actress Carey Mulligan attends the "Inside Lleywn Davis" premiere during the 51st New York Film Festival at Lincoln Center. (Evan Agostini / Invision/ AP)
Actor Garrett Hedlund attends the "Inside Lleywn Davis" premiere during the 51st New York Film Festival at Lincoln Center. (Rob Kim / Getty Images)
Actor John Goodman attends the "Inside Lleywn Davis" premiere during the 51st New York Film Festival at Lincoln Center. (Craig Barritt / Getty Images)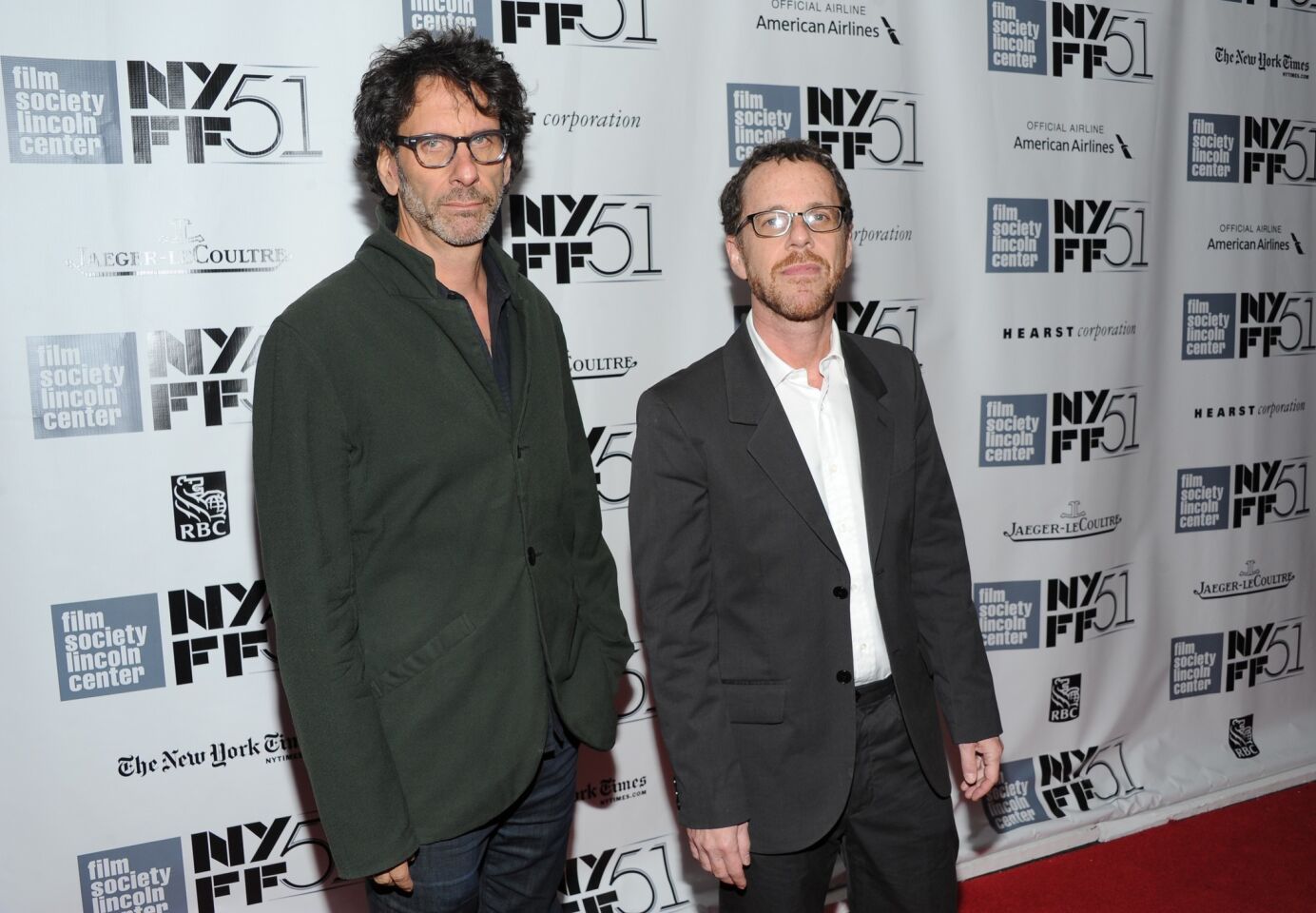 Directors Joel Coen, left, and Ethan Coen attend the premiere of "Inside Llewyn Davis" at the New York Film Festival. (Evan Agostini / Invision/Associated Press)
Chinese director Zhangke Jia, left, and his wife, actress Tao Zhao, attend a screening of "Touch of Sin" at the New York Film Festival. (Evan Agostini / Invision/Associated Press)
Producer Marianne Bower, left, director Nancy Buirski and actor Michael Stuhlbarg attend the premiere of "Afternoon of a Faun: Tanaquil Le Clercq" at the New York Film Festival. (Jemal Countess / Getty Images)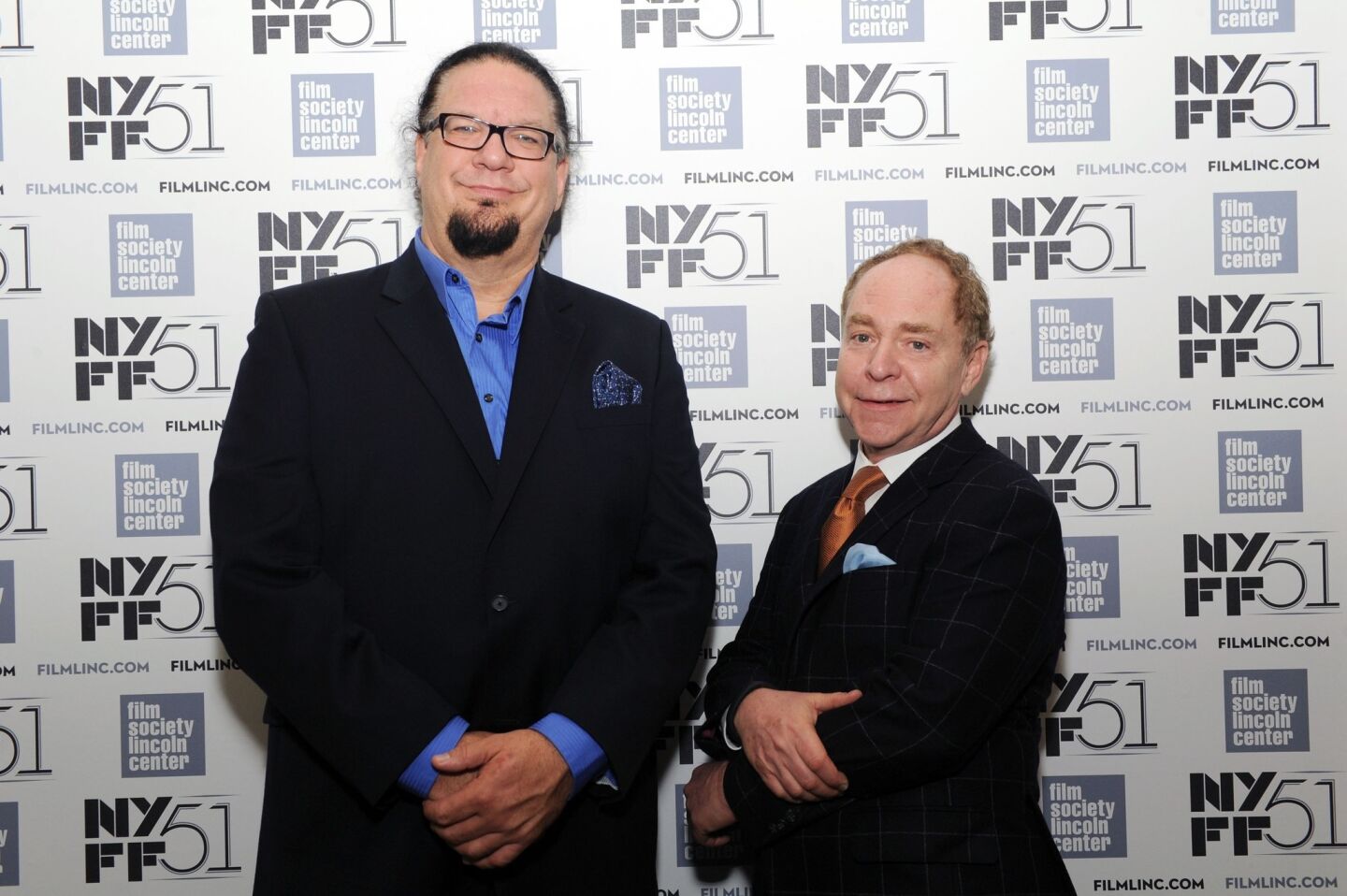 Magicians Penn and Teller attend the "Tim's Vermeer" premiere during the 51st New York Film Festival. (Craig Barritt / Getty Images)